Writing lists is always difficult. On the one hand, at such a time, everyone expects me to write about the wines I've chosen from a professional point of view. But what does this involve? Is there really such a thing as good wine and best wine? Is there any real sense to the 100-point system (which the pros judge in)? On the other hand, if a wine for example gets 97 points, but I can't drink more than a glass because I don't particularly like it, is this wine then the best? Or is just not very drinkable at that moment? How can this be?
During the month we've had Slovak Tokaj as our focus (yes, we have dedicated the whole of December to it), we've visited almost all the producers who market bottled wine and I've certainly come up with a Top10 list, which I'm now sharing with you. However, I haven't simply put the mostly highly evaluated wines from everywhere on the list, not by a long chalk! One important factor is also the price that you, the readers, will have to pay to get your hands on a bottle. Or how much the wine in question surprised me or was thought-provoking. Whereas sometimes I simply felt so much potential in the winemaker that I just had to recommend their wine.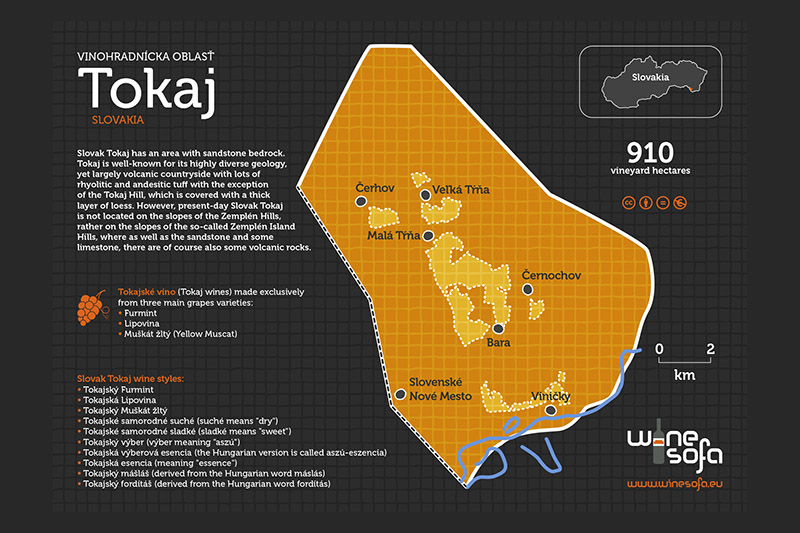 More important, however, are the numerous stories that I picked up at the side of the road, at the winemaker's table or in the vineyard; there was just so much that didn't make it into the articles. I didn't want to weary anyone with endless stories, but I still think it's important to relate such tales to those who might be interested in them. For example, how the Macik family cleared the old Jewish cemetery of the brush and forest on the side of the Saint Simon Hill in Mala Trna. The local council has now taken over the work from them, but without them, nobody would have ever concerned themselves with the painful history of the people who lived here.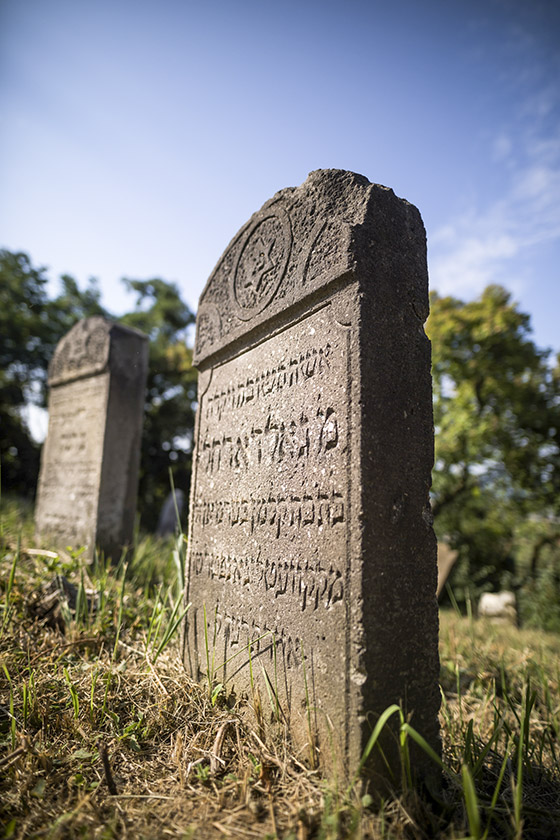 Old Jewish cemetery in Mala Trna by @PixelTaster
It is also of vital importance that the old buildings in the area are slowly being immersed beyond recovery in the waters of oblivion. Let's not allow this to happen, let's not neglect them! Wild goats have beaten themselves out a farm under the collapsed joists of an old mansion beneath the castle in Velky Kamenec. I haven't even managed to find the mansion in Bara that I had read about in descriptions, whilst the beautiful mansion on Velka Trna's main street, perhaps the most beautiful old building in the entire wine region, is also awaiting its potential saviour. There is however some good news relating to this latter building – it is owned by a winemaker; what's more, I know that he has already begun to consider saving it together with Matus Vdovjak. Hopefully not too late!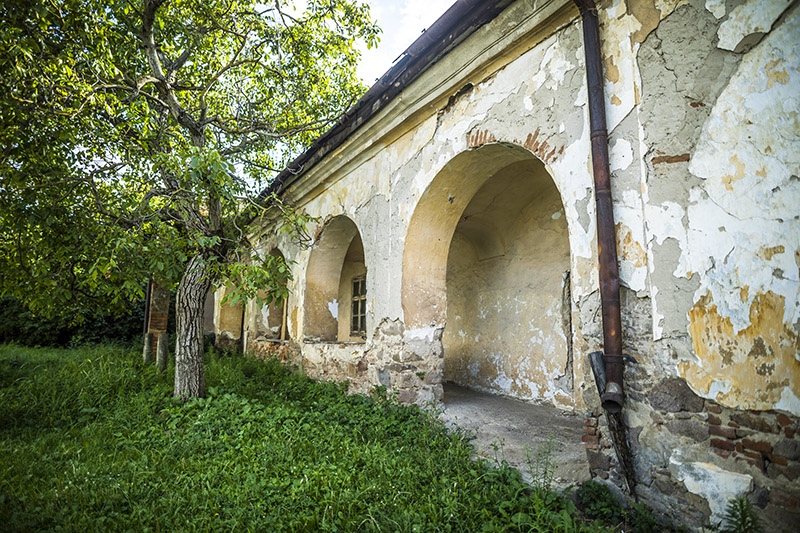 Old mansion in Velky Kamenec by @PixelTaster
Now, let's come to the wines and the stories behind them, both long and short!
#10 A fresh, reductive Muscat which comes across as bone dry thanks to its steely acidity. The Chateau Grand Bari Muskat Zlty (semi dry) 2016 is available to everyone and really shows the potential of Tokaj dry and semi-dry wines. This is what I wrote about it when presenting the winery's wines: Explosive Muscat nose of flowers and Williams pear. Light and spicy, a classic Muscat with citrus fruit and flowers on the palate. Nice work. 87 points
#9 The wine that the winemaker thought hadn't turned out very well. In my opinion, however, it's one of the loveliest, totally reductively produced Lipovinas of this vintage! Vino Vdovjak Lipovina 2016. This is what I wrote about it in the article: Produced totally in stainless steel. Exciting nose of flowers, apricot, apple, plasticine and a slight yeasty note. Firm acidity, a real fruit bomb on the palate with citrus fruit and pollen in the background. Still very young, I'd like to revisit it in 3 years. 87 points
#8 A modern Tokaj wine which has nothing to do with Vyber; although sweet, more reminiscent of the German school. Tokaj Macik Botris 2013. What I wrote about it in the article: Restrained nose of overripe peach, a little minerality, a touch of peach and some floral notes. Medium-bodied on the palate with lovely acidity and a palate mirroring the nose, along with a touch of citrus fruit, honey and pear. Very drinkable, an attractive wine with a long finish. 89 points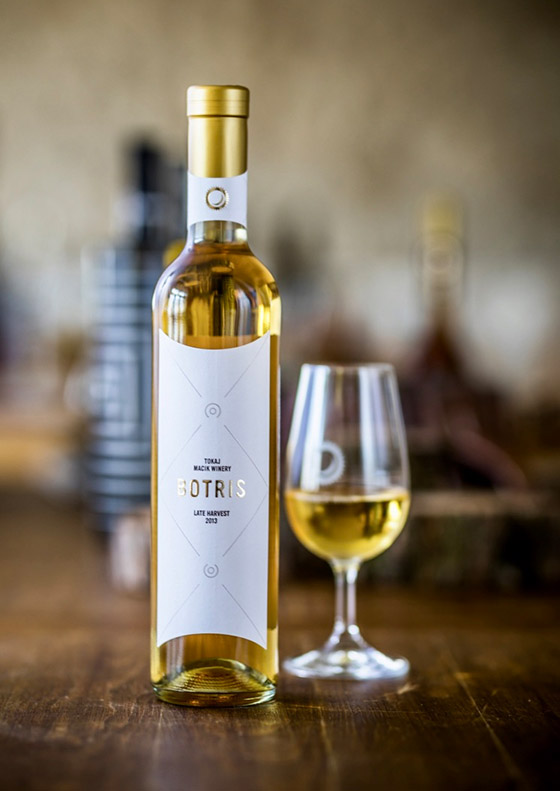 Photo: @PixelTaster
#7 Talking about modernity and Tokaj, then there is another wonderful wine with around 100g sugar and wonderful aromas. Chateau Vecsey Muskat Zlty (sweet) 2013. Perhaps it's already obvious from my tasting notes that I really love it: Intense aromas of perfume and peach. Vibrant acidity and a salty, peach and lemon palate. Very drinkable. You hardly feel the 100g of residual sugar. There is a slight petrol note on the finish. Wow! 89 points
#6 An astonishing wine, Matus's experimental mood has yielded results rather reminiscent of Georgia. A Tokaj Furmint orange wine produced in qvevri. Vino Vdovjak Furmint amphora 2015. My tasting notes may not have made this completely clear, but I'm doing that now, I loved it! Really orange in colour! Hay, wild flowers, herbs, ripe apricot and melon on the nose. Full-bodied on the palate with soft tannins, vibrant acidity and the same flavours as aromas. Long finish. 89 points
#5 Another phenomenal Lipovina. The question arises as to why Furmint is the main variety when the wine region can demonstrate so many fantastic Lipovinas.😊 Tokaj Macik Mono Lipovina 2015. I really liked at the winery too, but I tasted it again here at home! Very clean, cool and elegant nose with mint and a little pear. Crystal clear and tight on the palate, with super acidity and flavours of citrus fruit, apricot, pear and gooseberry. Harmonious and balanced with a long finish. 88 points
#4 Anyone who ends up in Tokaj&CO's wine labyrinth is sure to be enchanted! However, if you'd like a real tasting experience, then you should try the wine outside instead, under the arbour, rather than in the cellar. Cellar romanticism is the privilege of tourists, not of professionals. And if you're tasting, then don't miss the biggest shot of the winery! Tokaj&CO Furmint Cibebovy Vyber 2015. I really enjoyed it at the tasting too, but it's a strange quirk of fate that this wine is actually a Vyber produced 100% from Furmint, but it can't be called that because of the laws. Maybe it's time to rethink the laws… Dried apricot and plenty of lemon on the nose. Full-bodied, mouth-filling and rounded with lots of dried fruit, apricot, peach, chalk, honey and mint. Very long finish. Maybe the acidity could be even more vibrant. 91 points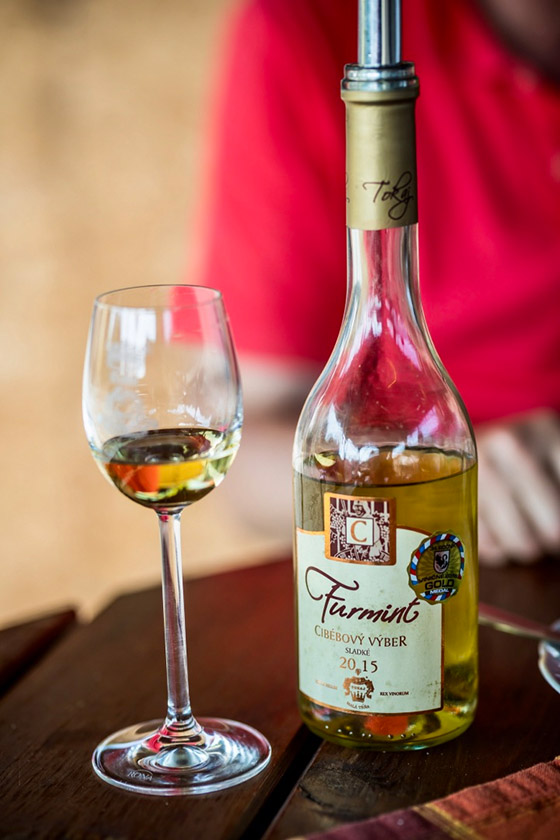 Photo: @PixelTaster
#3 Behind the wine in third place lies a train of thought. Or rather a series of questions. From this (if you've been reading us all month), you've probably realised that we're talking about Matus Vdovjak again. Everyone can learn about the story of Vino Vdovjak Jakot one 2013 for themselves, but first of all, read this article of mine on Jancis Robinson's page and then this one about the history of the wine region. Finally, if you taste the wine, then tell Matus that you've read these two articles and then add that you're waiting for the story of Jakot. Refer to me and my wine description. And also to this article. Aromas of rosehip, dried apricot, clove, nutmeg and sour cherry in brandy. Full-bodied on the palate with vibrant acidity. Flavours include citrus fruit, fig, dried mandarin and pineapple with hints of tobacco, chocolate and rosehip. Almost endless finish with a little warming alcohol at the end. A truly unique experience! 90 points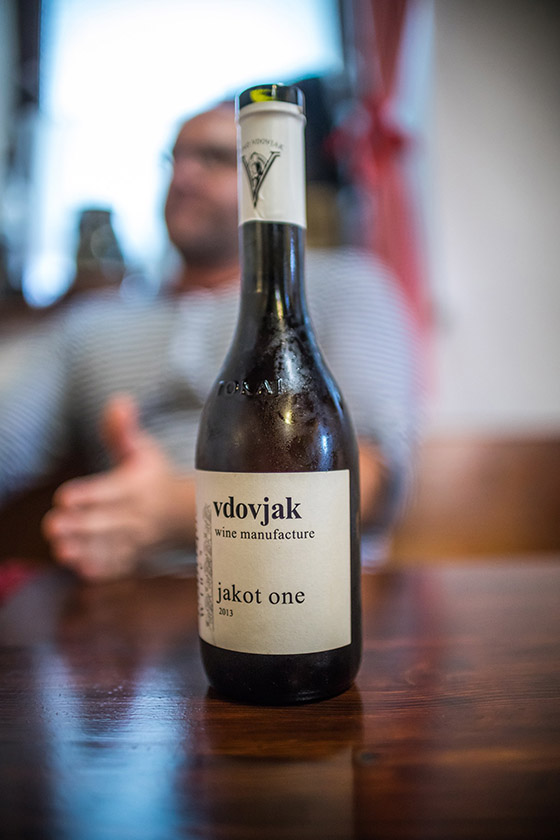 Photo: @PixelTaster
#2 A really lovely Vyber is always impressive, just like this one. Tokaj Macik Vyber 6p 2006 Beautifully mature on the nose with tea, rosehip jam, lovely ripe fruitiness and nutmeg. Medium-bodied on the palate with lively acidity, plenty of citrus fruit and attractive maturity, a touch of hazelnut, dried fruit, medlar and clove. A lovely, long wine. 91 points
#1 Not the most elegant wine in the line-up. Nor is it the cheapest. It is, however, indisputably the most densely structured; a perfect reflection of Tokaj's eternal greatness. And from none other than Jaro Ostrozovic! J&J Ostrozovic Vyber 5p 2002 Amber with green reflexes. Decisive, pleasant and broad on the nose with aromas of tea, bergamot, orange, coconut, chocolate and a touch of oxidation. Full-bodied and mouth-filling with serious residual sugar content along with lively acidity. It starts a little sluggishly, then the acidity explodes. The oxidative character comes to the fore on the finish with notes of walnut, coffee and cocoa. 91 points
Photo: @PixelTaster
With this flight of wines, we bid Slovak Tokaj farewell as well as the year 2017, insomuch as it will be 2018 in a few hours' time and we can set off once again to the wine regions of Central and Eastern Europe. Come along with us there too!