A whole new chapter began on WineSofa's latest trip (we visited the Mátra wine region, which you can soon read about too), in that we were not travelling in our own car. It just so happened that Duna Autó put a Skoda Superb at our disposal. So, a few words about the car – beyond the fact that even those in the back could sit in comfort – the fact that the high-tech level exceeded the capabilities of our small group; we didn't dare press two-thirds of the buttons in case we lifted off into the stratosphere.
The question arose, however, as to whether it would be worth us also taking the plunge into operative leasing, already so fashionable in Western Europe. Of course, I've looked into the matter carefully, so now I'd like to share my experiences, in case this is of use to anyone else. The first and most important thing is that this kind of leasing is not very widespread in Central Eastern Europe. This has far-reaching, deeply-rooted historical reasons; in this part of the world, all that matters is what's ours, what we've paid for, taken home and which nobody can take away from you any more (since so often everything was taken away from us, without any kind of explanation). If, though, you think it through logically and you add up the costs and staff time (which is also a cost), it's certainly worth considering not purchasing your car fleet, but leasing it. However, this immediately raises another problem. Most fleet management companies are affiliated with one make of car or, if that's not the case, then they request an offer for a specific make from the dealer. Who has time for this today? Now it's quite possible that many will shake their heads. Can't I manage the car fleet I need from a single manufacturer? Put your hand on your heart everyone! Wouldn't you like to buy your SUV, city car and family MPV from the same place? You would, wouldn't you?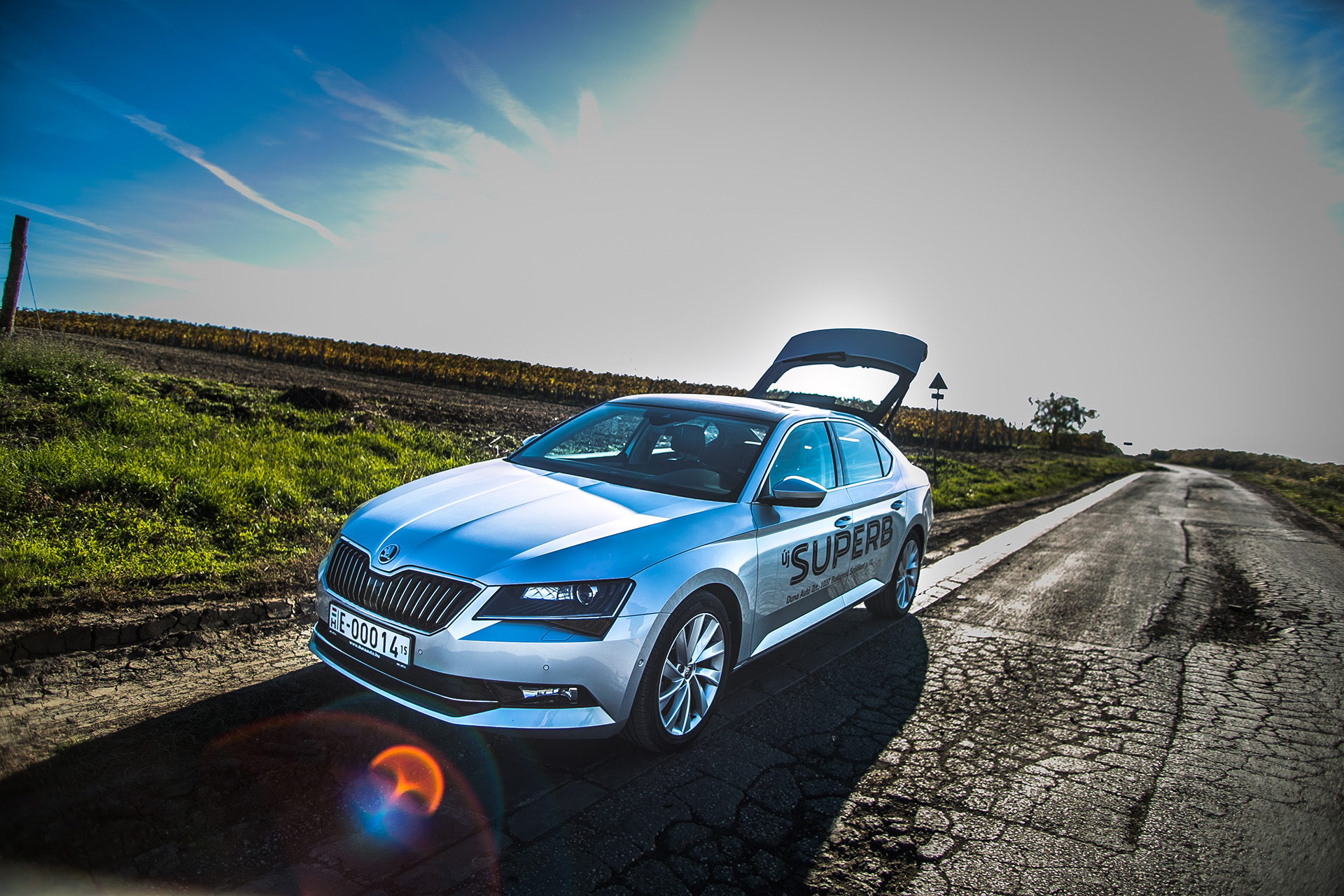 So, let's just take a look at our small business. We have a marketing manager in perpetual motion, Hanna Kígyós, who is going to manage the sales team. She doesn't only whizz around ten places in Budapest in one day, but she's also able to perform the miracle of simultaneously popping up in three places at the same time. She definitely needs a small car (and feminine, of course), which she can easily park in the city centre. We also have a designer, who also mostly beetles around within the city, but it's more important for him to fit comfortably into the driver's seat and to have plenty of space in the car. Árpi Pintér, the photographer, needs the kind of car with room for loads of stuff (have you ever seen a photographer setting off for three or four days?), so one with a big boot; Ági Herczeg most certainly needs an SUV as she often visits wineries, to give advice, to plant vines and who knows what else she does, so it wouldn't be a bad thing either for the SUV to have greater pickup. And I could use a 4x4 too, because it would be great if I could go and pick up my two daughters from school in the afternoon and we could pop into the market on the way home to do the shopping, thus filling up the boot.
So, even such a small company has really quite differing needs, doesn't it? Would it work then if I could only choose from one manufacturer? Perhaps. But it's definitely easier if – like at Rapid Rent, Duna Autó's fleet management company – there are fourteen manufacturers on offer. In addition, you only need to keep in touch with one single person, who handles all manufacturers within one company. Fast and friendly; taking weight of service, tyre replacement and any other problem off your shoulders. (A replacement car is a given at these times!) But back to WineSofa and our needs. Let's say that, based on the above, I put together a list, according to which I would need a Fiat 500s, a Skoda Octavia, a Honda Civic Tourer, a Mitsubishi L200 and a Volvo XC90. Do you see what I'm getting at? Surely that's only five cars? The answer's yes, what's more, we even have a fleet offer for a single car. Moreover, operative leasing doesn't place a burden on the company's accounts either, it's a deductible expense, so it won't affect any later loans either. I'm still thinking about the offer, I'm going to switch off tonight with a Pósta Kadarka 2012, but I think I'm convinced...