If you are interested in the story of the Ostrozovic Winery, click here.
Samorodne suche 2008
Restrained nose of sweet barrel spice, vanilla, clove and apple. Medium body, lively acidity, citrus fruit, apple, attractive spiciness and a touch of oxidation on the palate. Its floral character reminds me a little of Georgian qvevri wines.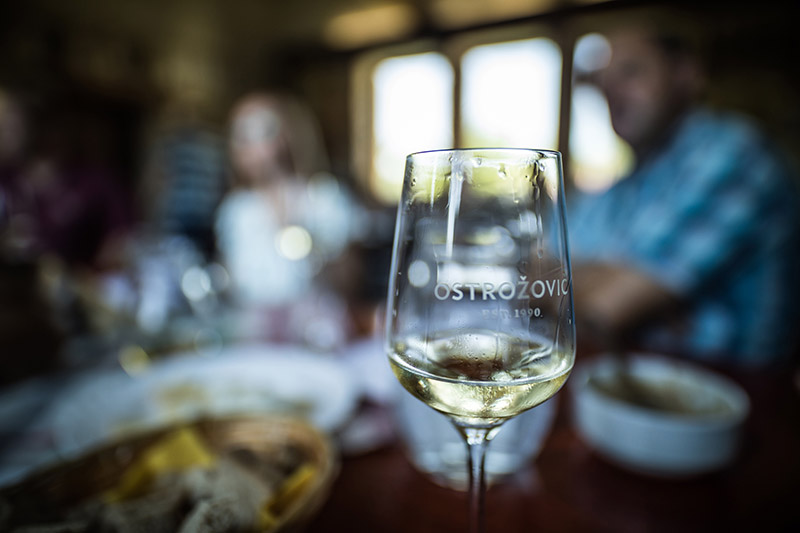 Photo: @PixelTaster
Furmint 2015
Restrained nose of citrus fruit and white flowers. A light-hearted wine with rounded acidity, floral notes, stone fruits, apple, apricot, citrus fruits and green pesto with some grapefruit on the finish. An elegant wine with cool characteristics.
Wine of Queen Elizabeth 2016
Sweet barrel spices on the nose. Medium body with sharp acidity and ripe fruit on the palate. Mineral finish.
Muskat Zlty 2013 (sweet)
Overripe peach on the nose. Medium-bodied on the palate with slightly flabby acidity. Flavours of overripe and shrivelled fruits, pear compote and honey. Medium finish.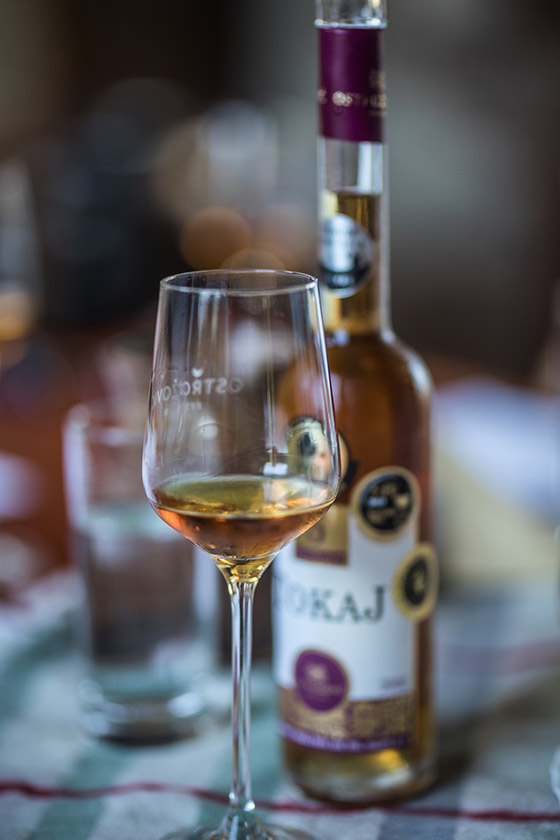 Photo: @PixelTaster
Vyber 5p 2002
Amber with green reflexes. Decisive, pleasant and broad on the nose with aromas of tea, bergamot, orange, coconut, chocolate and a touch of oxidation. Full-bodied and mouth-filling with serious residual sugar content along with lively acidity. It starts a little sluggishly, then the acidity explodes. The oxidative character comes to the fore on the finish with notes of walnut, coffee and cocoa.
Vyberova esencia 2000
Complex nose of dill, vanilla, dark chocolate and perfume. Full-bodied on the palate with rounded acidity and flavours of Mediterranean citrus fruit, mint, anise, chocolate, and dried peach and apricot. Long finish with notes of cigar smoke. A little more acidity would make it even more elegant.