If you are interested in the story of Tokaj&CO, click here.
Vyber 5p 2007
Interesting. Smoke and tutti-frutti on the nose. Rich on the palate with steely acidity and flavours of plum jam, coconut and chocolate. Full-bodied and exciting. It surprised me.
Vyber 6p 2006
Restrained nose with noticeable volatile acidity. Full-bodied with lovely acidity and a mouth-filling, silky character. Plenty of lemon, chocolate, plum, vanilla and clove on the palate.
Vyber 6p 2011 (barrel sample)
A little smoke on the nose with aromas of vanilla, plum and rosehip jam. Wonderful acidity, medium to full-bodied and lots of citrus fruit, dried apricot and peach, a touch of petrol, coconut and barrel spices on the palate. Exciting!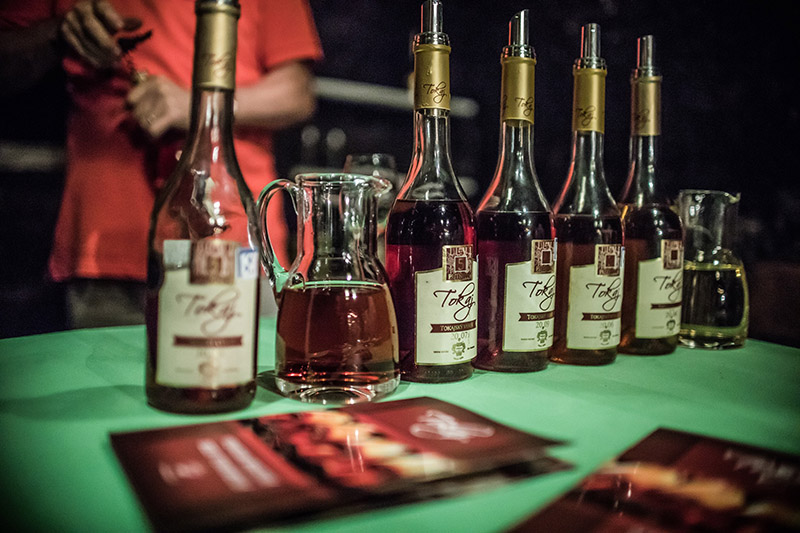 Photo by @PixelTaster
Vyberova esencia 2003
Very attractive maturity, with forest floor, mushroom, plum jam and petrol on the nose. Full-bodied with smooth acidity and flavours of chocolate, sour cherry in cognac, plum jam, smoke and walnut. The alcohol sticks out a bit and detracts from its elegance.
Furmint cibebovy vyber 2015
Dried apricot and plenty of lemon on the nose. Full-bodied, mouth-filling and rounded with lots of dried fruit, apricot, peach, chalk, honey and mint. Very long finish. Maybe the acidity could be even more vibrant.