If you are interested in the story of the winery, click here.
Sabotage (Rizling Vlašský) 2016
6 months in qvevri. Zero sulphur (was only added when bottled). Fermented and matured under flor. Yes, really. Aromas of meadow flowers, peach and ripe apple. Light and fresh on the palate, with flavours of citrus fruit, melon, herbs and apricot. The tannins give a little support to the wine, with some tonic flavour on the finish. A truly elegant orange wine.
Lipovina 2016
Produced totally in stainless steel. Exciting nose of flowers, apricot, apple, plasticine and a slight yeasty note. Firm acidity, a real fruit bomb on the palate with citrus fruit and pollen in the background. Still very young, I'd like to revisit it in 3 years.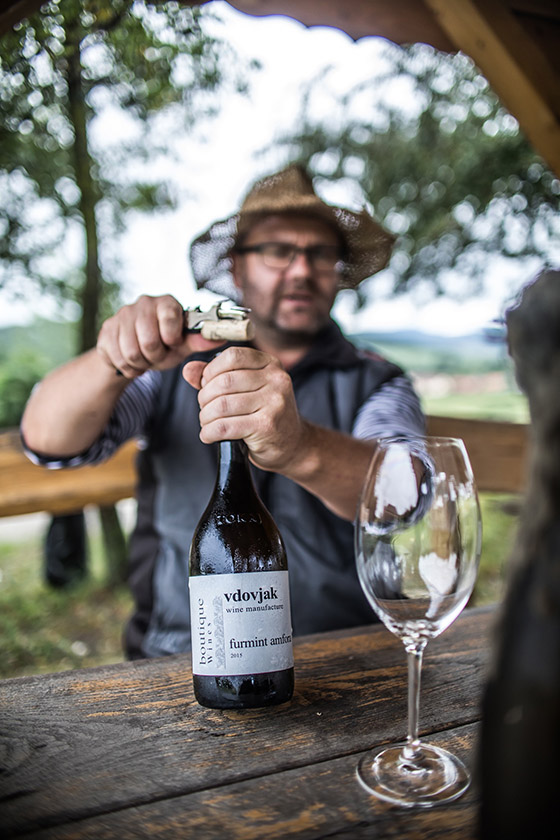 Photo: @PixelTaster
Furmint (sweet 28g) 2013
Corn, sweet apple, sandalwood and vanilla on the nose. Medium to full-bodied with soft acidity. A mouth-filling, honeyed and spicy wine dominated by overripe fruit. A serious wine, perfect for Christmas.
Furmint amfora 2015
Really orange in colour! Hay, wild flowers, herbs, ripe apricot and melon on the nose. Full-bodied on the palate with soft tannins, vibrant acidity and the same flavours as aromas. Long finish.
Jakot one 2013
Aromas of rosehip, dried apricot, clove, nutmeg and sour cherry in brandy. Full-bodied on the palate with vibrant acidity. Flavours include citrus fruit, fig, dried mandarin and pineapple with hints of tobacco, chocolate and rosehip. Almost endless finish with a little warming alcohol at the end. A truly unique experience!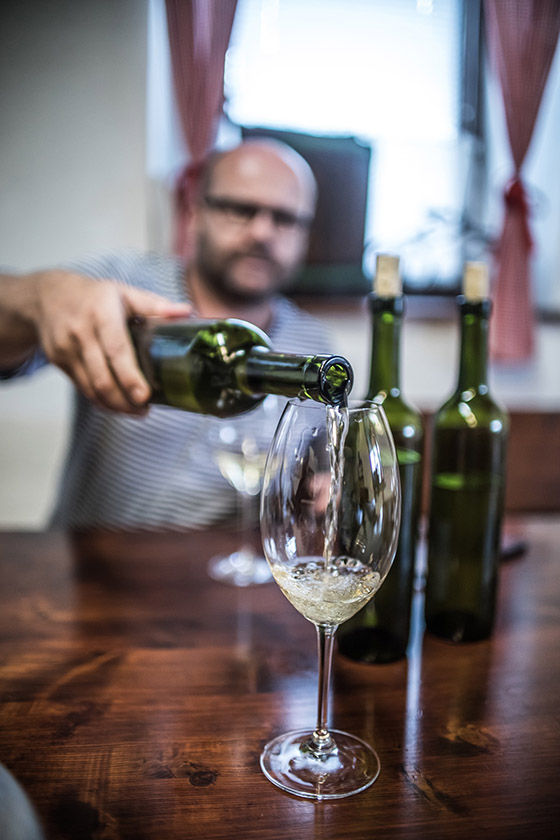 Photo: @PixelTaster