There is a world-famous creation by the French sculptor Rodin called The Thinker. Whenever I look at it (if I have time, in person, sometimes just online), Matus Vdovjak comes to mind, as he tenaciously delves into the secrets of his vineyards and beloved wine region. The man whose questions have no answers. The winemaker for whom each of his wines is nevertheless the response to a voiced or unvoiced question, but such a response which, at the same time, bears within it all the eventuality and futility of these questions and answers, knowing that the questions posed are not perfect either, hence the answers will also quickly become obsolete.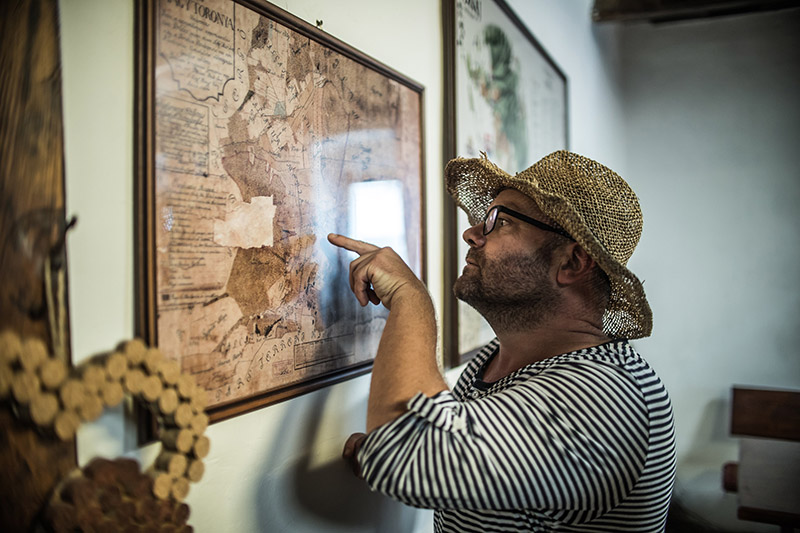 Velka Trna map from 1780 on the wall by @PixelTaster
Have I got into a philosophical mood? That might well be the case. However, anyone who visits Matus Vdovjak and is also a little interested in Tokaj will soon realised that I am not alone in this. I think it's the same for anyone who sits down at the table with Matus.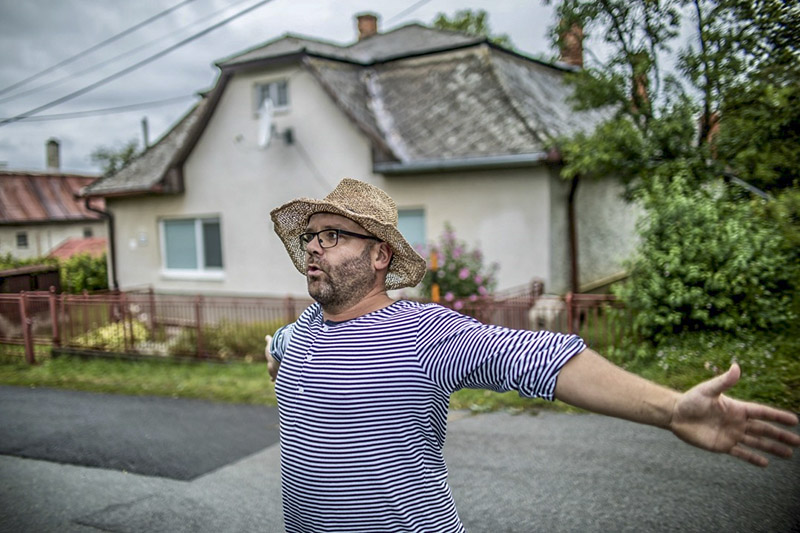 I caught such fish! Photo: @PixelTaster
Yet what might this first question be? For Matus, this is naturalness and ancient wine-making methods. How did they do things 500 years ago? And 1000 years ago? And 8,000 years ago? Perhaps it's no coincidence that he bought some qvevri at the end of a joint trip to Georgia and since then he has been making an orange wine in amphora too. The next question is the stabilisation of wine. What did they use before sulphur? How can this be exchanged for something else? What for, even? For alcohol, like they also did in Tokaj for a long time? For long skin maceration like our ancestors did? Moreover, ultimately, the question is whether we are working with the right grape varieties in the right place and with the optimal cultivation method. And whether we should use oak and if yes, then what kind? New, used? Zemplén oak, or French? Finally, should we make wine true to its style or do we choose the more difficult path and we shape the style ourselves?
"I'd need to be here for another 250 years to understand everything,"
says Matus and my heart aches as I truly understand and feel what he's talking about.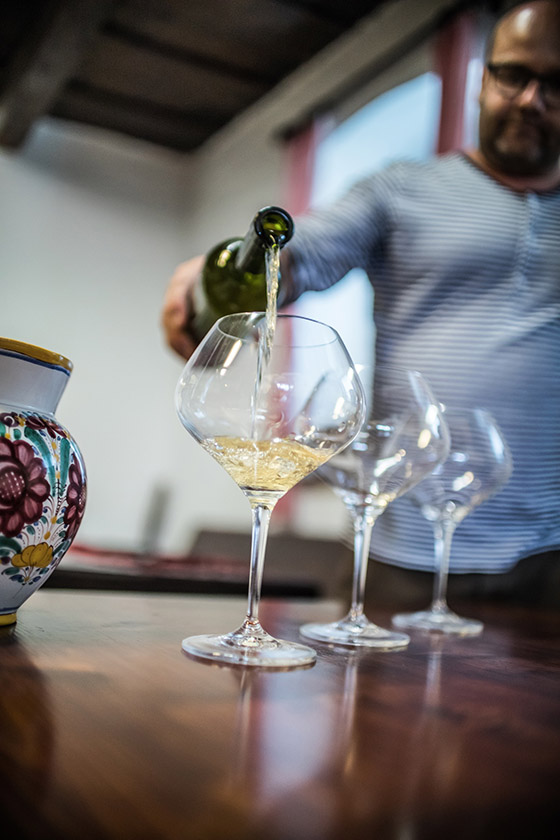 Let's taste by @PixelTaster
Precisely because of the above, it might be surprising how you can also talk about wine with him with such a different perception; although, I have discovered this an almost a universal attitude with philosophically-minded people. "Wine is made to be drunk." This is what Matus said, and how true it is! In vain whatever intellectual exercise, in vain our thoughts dash from the southern slopes of the Caucasus through Anatolia to the Phoenician shores, from here with gentle winds to France, right along the path of Muscat and clay to the wooden barrel, if the wine is not drained from the glass.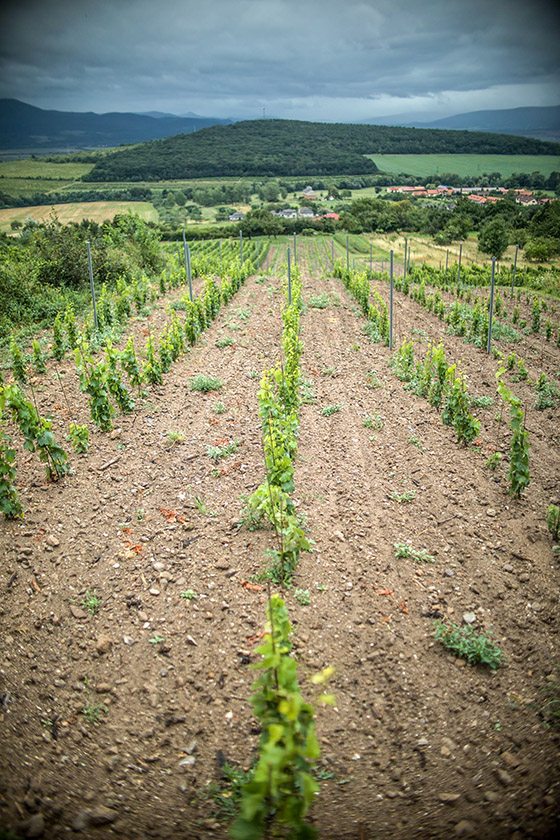 View from the vineyard by @PixelTaster
Certainly, however, there is something to drain, he releases around 10,000 bottles per year, of course, at a winery as close to nature as Matus Vdovjak's, it's highly dependent on the vintage, especially if you consider that he is making wine in the northernmost area of Tokaj in the world! There is no more northerly vineyard in the wine region than his 1ha in the Berecky vineyard, so the winemaker most definitely doesn't have to worry about acidity. In addition, he has land in the Fazekaš and Čierna hora vineyards, making the total size of the estate 4ha.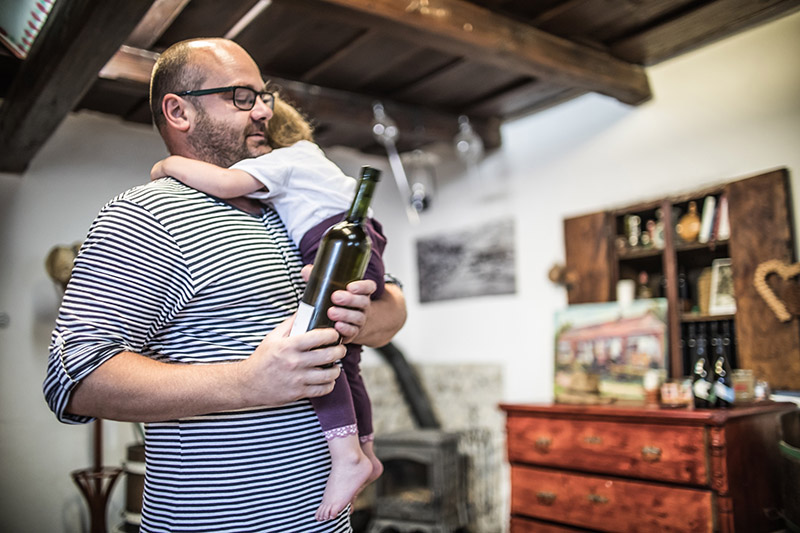 Love! Photo: @PixelTaster
If the above has given you an irresistible desire to visit Matus, I have good news for you: the winery also provides accommodation, true only a few rooms, but this gives you the opportunity to not only buy his wines but also to sit down at the table and taste with him. It will be an amazing experience, believe me!
"I have all the wines I've ever tasted in my head, as a memory,"
Matus once said to me. And it's the same with me, all the good wine, beautiful paintings, exciting glances, all the vibrant expressions from my favourite novels, all the poems that have bored their way under my skin, all the good food and intimate moments. Many of these are connected with Matus Vdovjak. Thank you Matus.
If you are interested in our tasting notes, click here.