The multi-monikered grape Graševina-Olaszrizling-Welschriesling was in the spotlight in Croatia in June. Although the variety boasts many names depending on the country on which it is grown, for the sake of simplicity, we will refer to it mainly as Graševina here. Especially given that we were in Croatia!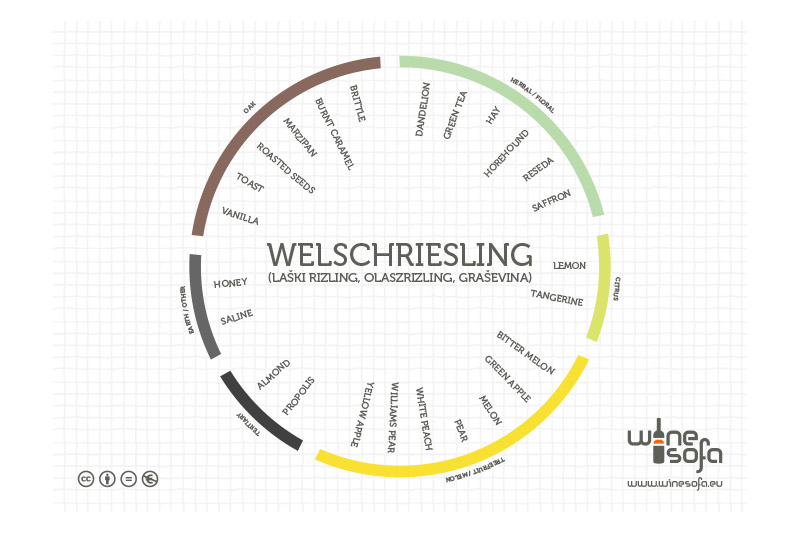 An initiative of three prominent wine writers from three different countries, Saša Špiranec (Croatia), Zoltán Győrffy (Hungary) and Igor Luković (Serbia), GROW du Monde took place for the second time this year in Kutjevo, Croatia's Graševina stronghold. Last year, the event took place in Serbian Novi Sad, followed by a Grašac festival. Often considered the poor relation of Riesling - and not even that as it is not actually related, despite its numerous names including a form of Riesling or Rizling - the international competition aims to put the spotlight on this Central European variety, grown in practically every country in the region. Twenty judges from 17 countries tasted 215 samples in 5 categories from Croatia, Hungary, Serbia, Austria, Slovenia, Czech Republic and Slovakia in the beautiful surroundings of Kutjevo Castle. The judges also visited some of Kutjevo's most important wineries, which we wrote about after our visit to the region early last year. This year, we also visited some of Kutjevo dd's vineyards and had the pleasure of tasting Sontacchi's full portfolio of wines at their atmospheric cellar. The Superslav orange wine and the rosé petnat lived up to their positive memory.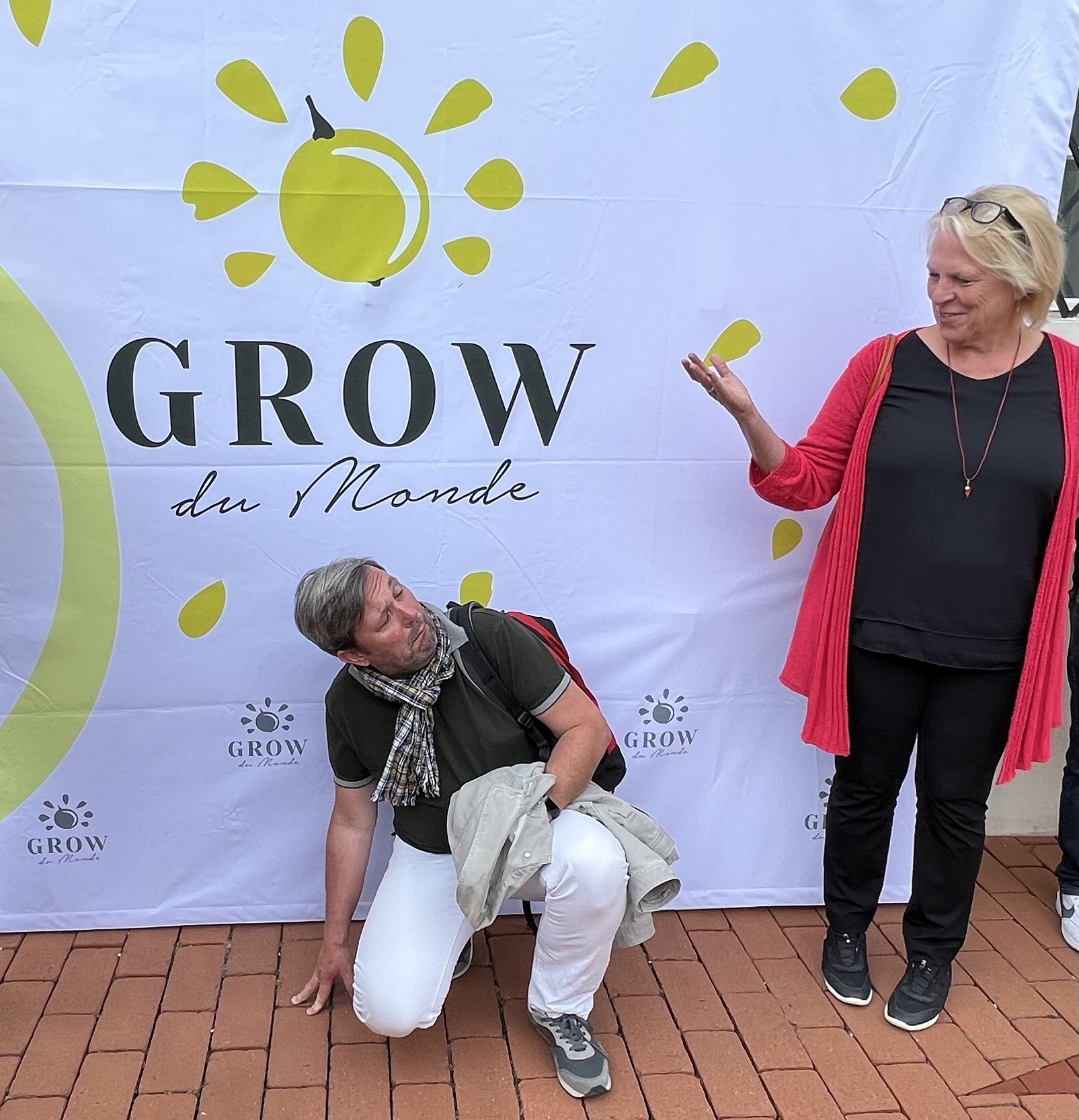 GROW up my boy! (Photo: Daniel Ercsey)
Graševina in more depth – Go GROW
The competition was followed by the Go GROW conference held in the cultural capital of east Slavonia, Osijek, attended by both local and international wine experts and journalists. A series of presentations and tastings focussed on the history of Graševina and how its various names came about, Croatian Graševina and Graševina around the world. In the afternoon, participants could also taste wines, and not only Graševina, from producers from the region and neighbouring countries.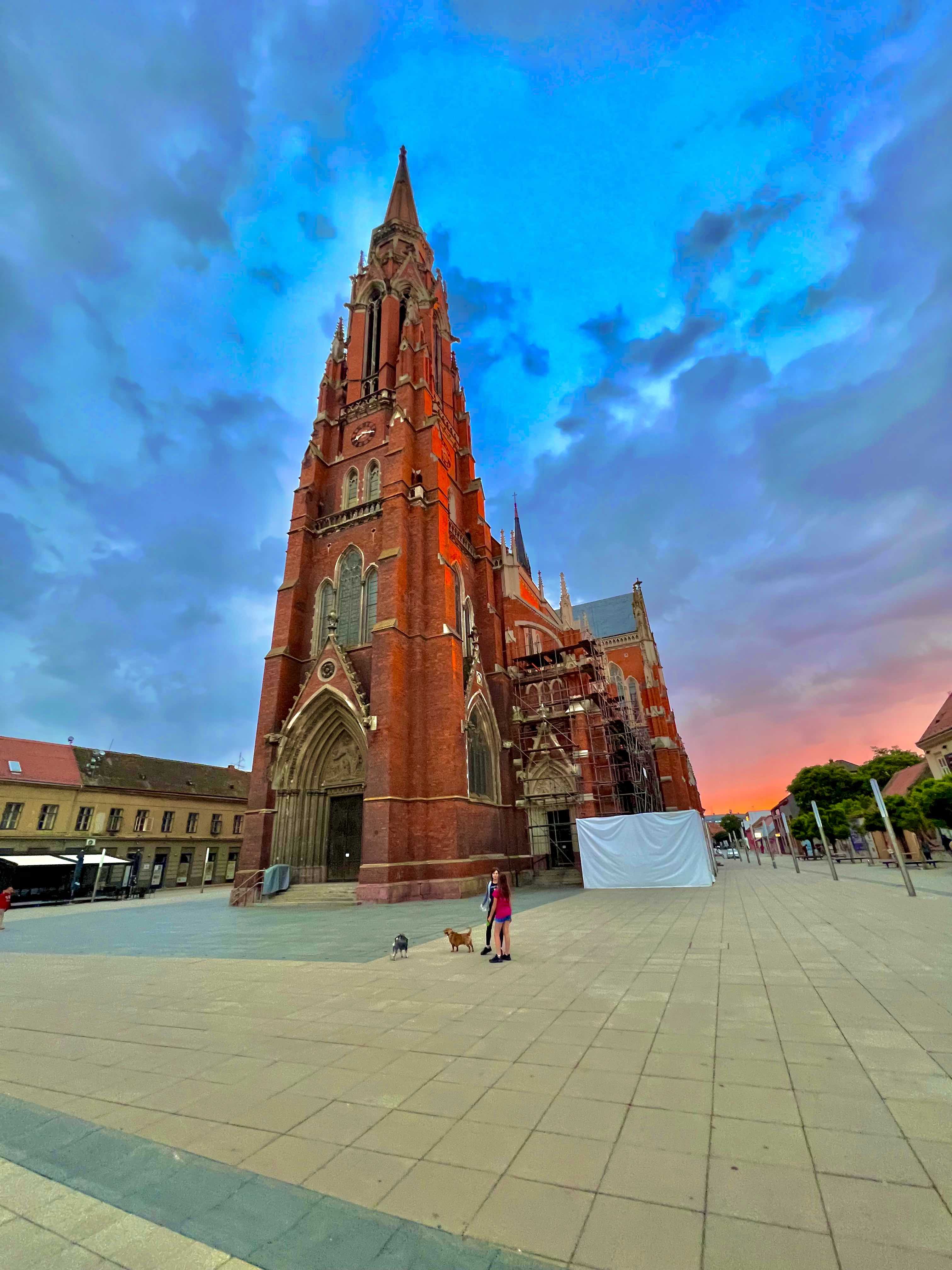 Osijek (photo: Daniel Ercsey)
Graševina study tour
Following the conference, participants could join a study tour of Slavonia, Baranja and Srijem, the main regions where Graševina is grown, visiting some key historic wineries as well as a couple of newer entrants.
Vina Belje
Osijek lies in Baranja, the Croatian part of the historic cross-border winemaking region straddling Croatia and Hungary and surrounded by the rivers Drava and Danube. On the Hungarian side, this is where you'll find Villány, home to full-bodied red wines nowadays, quite different to the mainly white wines produced in Croatian Baranja. Incidentally, the name Baranja or Baranya in Hungary comes from bor + anya, meaning mother of wine in Hungarian, further underlining the historic importance of wine in the region.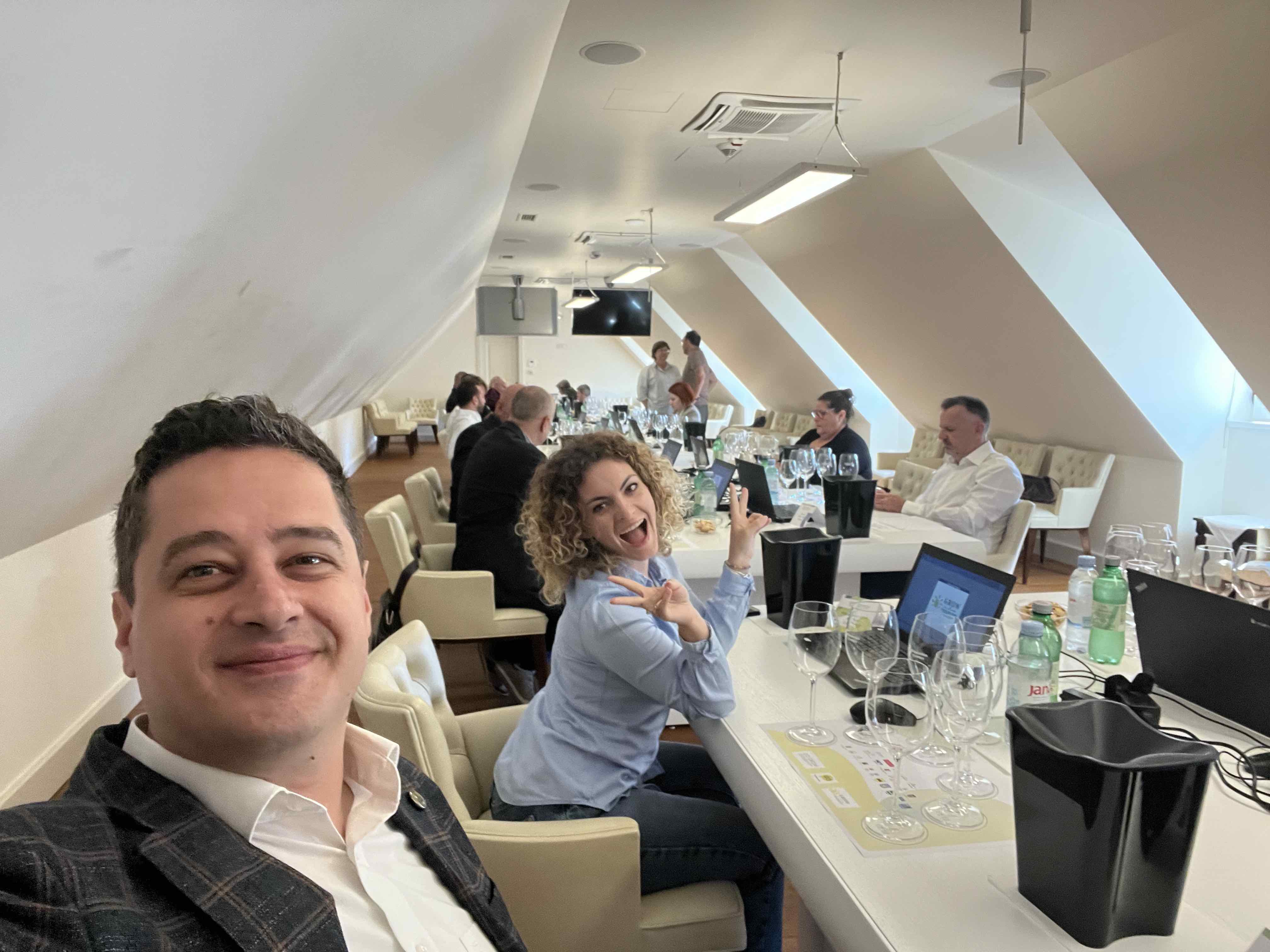 Right before the GROW competition (photo: Daniel Ercsey)
Our first port of call is at Vina Belje, the largest winery in Baranja, with around 560 hectares of vineyards on the slopes of Banovo brdo. Their new, modern winery with an annual capacity of eight million litres (they currently use half of that) is located in the midst of the vineyards with vines undulating out on either side as far as the eye can see. Their historic three-level cellar in the centre of Belje, refurbished in 2010, however, dates back to 1526. The winery's foundations were laid by Prince Eugene of Savoy, who received the estate of Belje for his victory over the Turks at Zenta in 1697. He built a castle and planted vines, taking advantage of the existing large wine cellars. These historic cellars are Baranja's oldest gator – the name for typical local cellars – and now also house the winery's archive, boasting 20,000 bottles going back to 1949. The oldest wine is a Cabernet Franc – a portent for nearby Villány's fascination and success with Cabernet Franc perhaps?? Nowadays they make mostly monovarietal wines, including Graševina and Traminac, with their top wines released in the Goldberg line. This name harks back to Roman times, when one of the most prestigious wine hills was known as Aureus Mons, now Zlatno brdo (Golden Hill).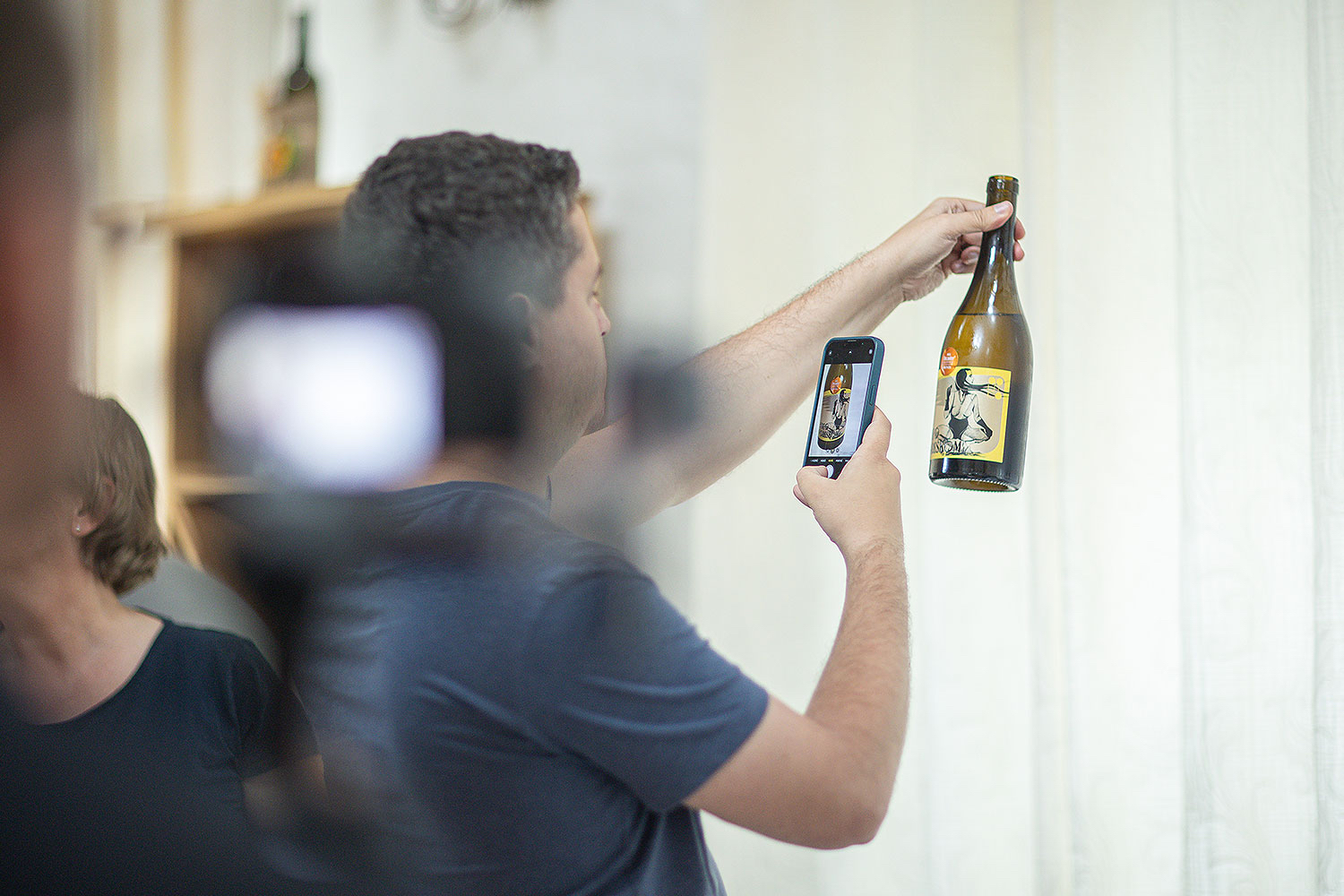 Vina Erdut
Slightly further afield, we also visit another Graševina stronghold, Erdut. Confined by the Danube on three sides, Erdut sits on a river peninsula, creating a special, cool microclimate with gentle winds. The eastern part of Slavonia is a region of historic wineries, so we naturally visit one of them. Dating back to the early 18th century, Erdutski vinogradi doo boasts the oldest cellar in the Erdut hills, built in 1730. This historic winery won its first medal at an exhibition in Paris in 1855. The winery currently has 530 hectares, of which 312 are Graševina. Thanks to Graševina's popularity in Croatia, they have planted 90 hectares of new Graševina vines in the last three years alone.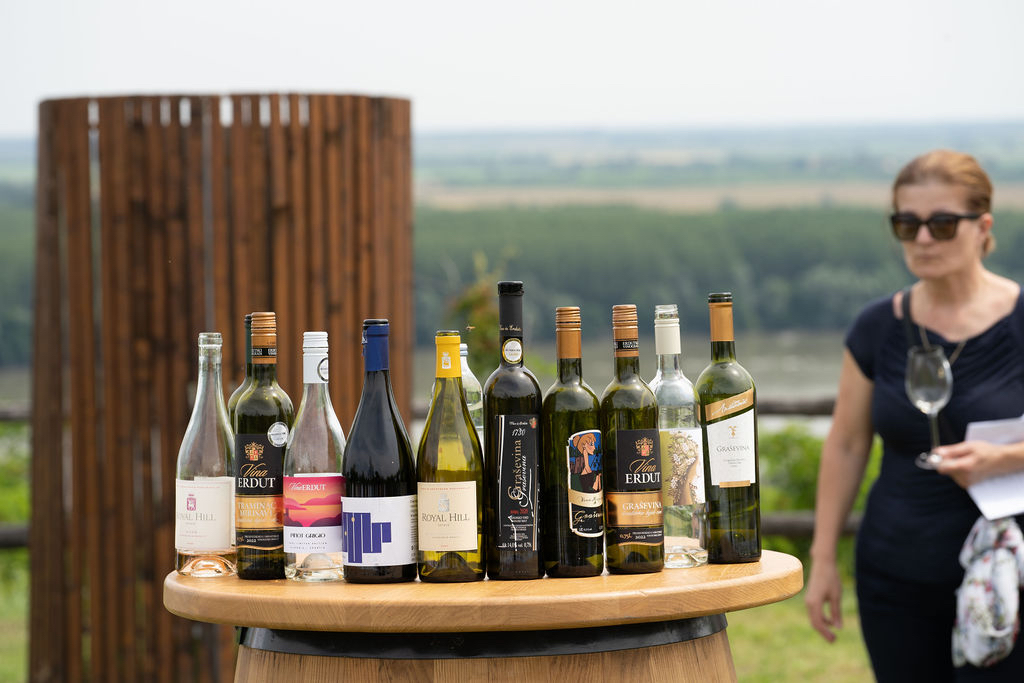 It seems they are a winery of superlatives. We stand in the middle of the largest contiguous vineyard in Slavonia, where the rows are 2.5 km long. At the winery, we taste Graševina from the largest barrel in the world still in use. This barrel, made 20 years ago, boasts carvings playing tribute to Slavonian wine culture. Its 75,000-litre capacity (100,000 bottles) is always full of Graševina as this is the symbol of both the wine region and the company. We enjoy a Baranja masterclass at a beautiful semi-circular table with one of the best views over the Danube. What's more, the Chardonnay is planted close to an archaeological site which is believed may include Attila the Hun's grave – although there are, naturally, numerous speculations as to where the Hun warrior is buried.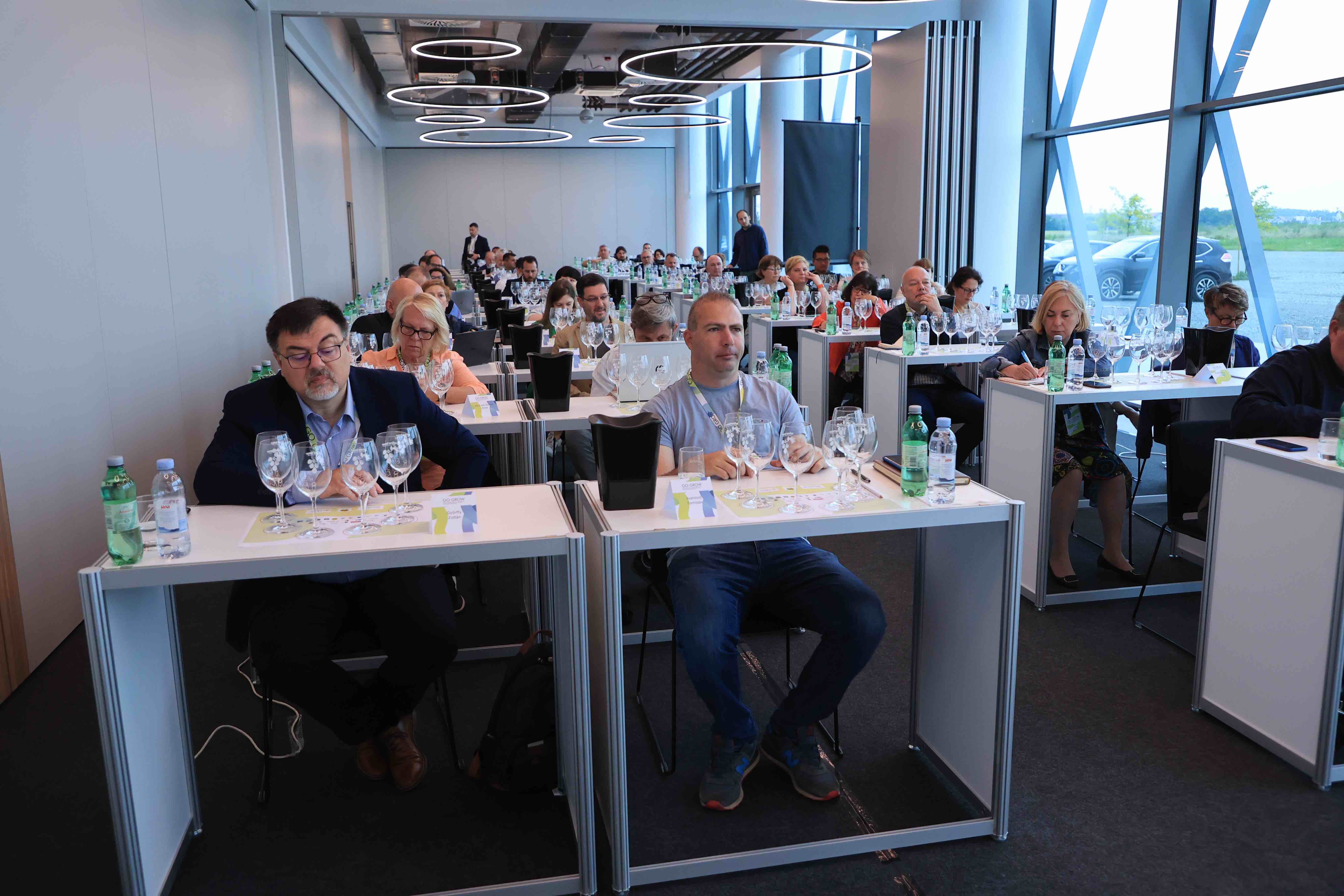 Iločki Podrumi
Heading further east, close to the Serbian border, we reach Ilok, another historically famous wine region, not only for Graševina, but also for Traminac. Winemaking here goes back to the Romans, but gained traction during the 15th and 18th centuries when the 100-metre-long cellar belonging to Iločki Podrumi was built by Nikola Iločki and the Italian Odescalchi family respectively. The Odescalchis brought Traminer here from Alto Adige (South Tyrol) in 1710 and the variety, known in Croatia as Traminac, has since become synonymous with the wine region. The family also gave its name to the best vineyard site in the region – the Principovac.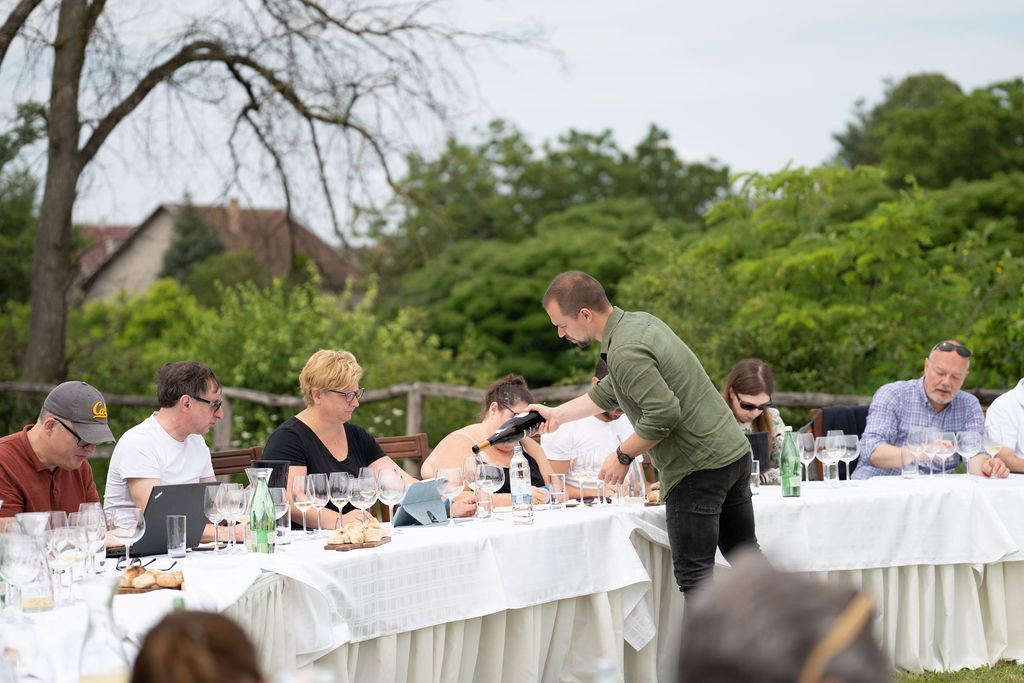 Nowadays, Iločki Podrum is one of the largest wineries in Croatia, making 3.5 million bottles of wine a year from its 360 hectares as well as bought-in grapes. It has thus outgrown the historic cellar and has a large winemaking facility on the outskirts of town. However, they still welcome visitors in the atmospheric old cellars, where you can eat and taste wines in imposing surroundings. Traminac is still important for them – the winery produces eight different labels of the variety. The old wine cellar also houses their archive wines, with the oldest a Traminac from 1947 – which was incidentally served at the British Queen Elizabeth's coronation. The winery still sends wine regularly to the British royal family.
Ilok – stronghold of Traminac
After a hearty lunch in Iločki Podrum's wood-panelled dining room, we enjoy a masterclass on Ilok and Srijem (Syrmia) at Papak winery, where we learn that although Graševina represents the volume in the region, Traminac, produced in different styles, is the flagship variety. Ice wine may also be made if the conditions are right, indeed Iločki Podrum's 2007 Traminac ice wine was served at Prince William's wedding.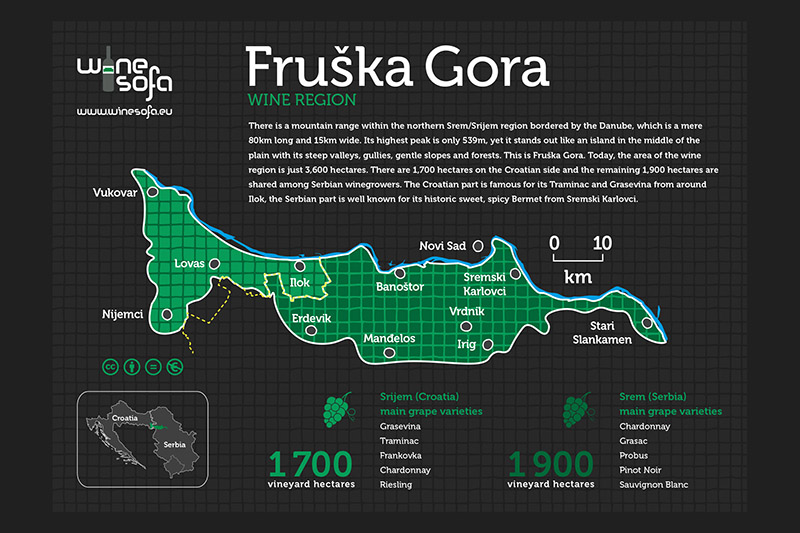 Our final visit in Ilok is to Vinarija Kast – the polar opposite to the large, historic wineries we had mostly visited. Stjepan Kovčalija and sister Katarina have brought the oldest coop in the area back to life, calling their brand-new winery Kast based on the first two letters of their names KA-ST. Serious money (around two million euros) has been invested in restoring and equipping the 100-year-old cellar with state-of-the-art technology, including ten concrete eggs, and building a stylish modern tasting room, where we were privileged to taste their first release of Graševina aged in a combination of stainless steel, concrete egg, oak and amphorae and also their Traminac. One of Stjepan's grandfathers is the oldest living winemaker in Ilok, the other was a cooper. Most of the barrels in Ilok were made by him. Stjepan spent lots of time in the cooperage as a child, which, he says, made him want to be a winemaker. Now he has realised his dream. They have two hectares of vines and, with the help of Serbian superstar consultant winemaker Mladen Dragojlović, they are aiming to produce Traminac, Graševina, Chardonnay and Frankovka. The slogan 'skill of winemaking' is somewhat ambitious, given they have only just begun, but we see that they are well on their way, at least judging by how much everyone loved the Graševina!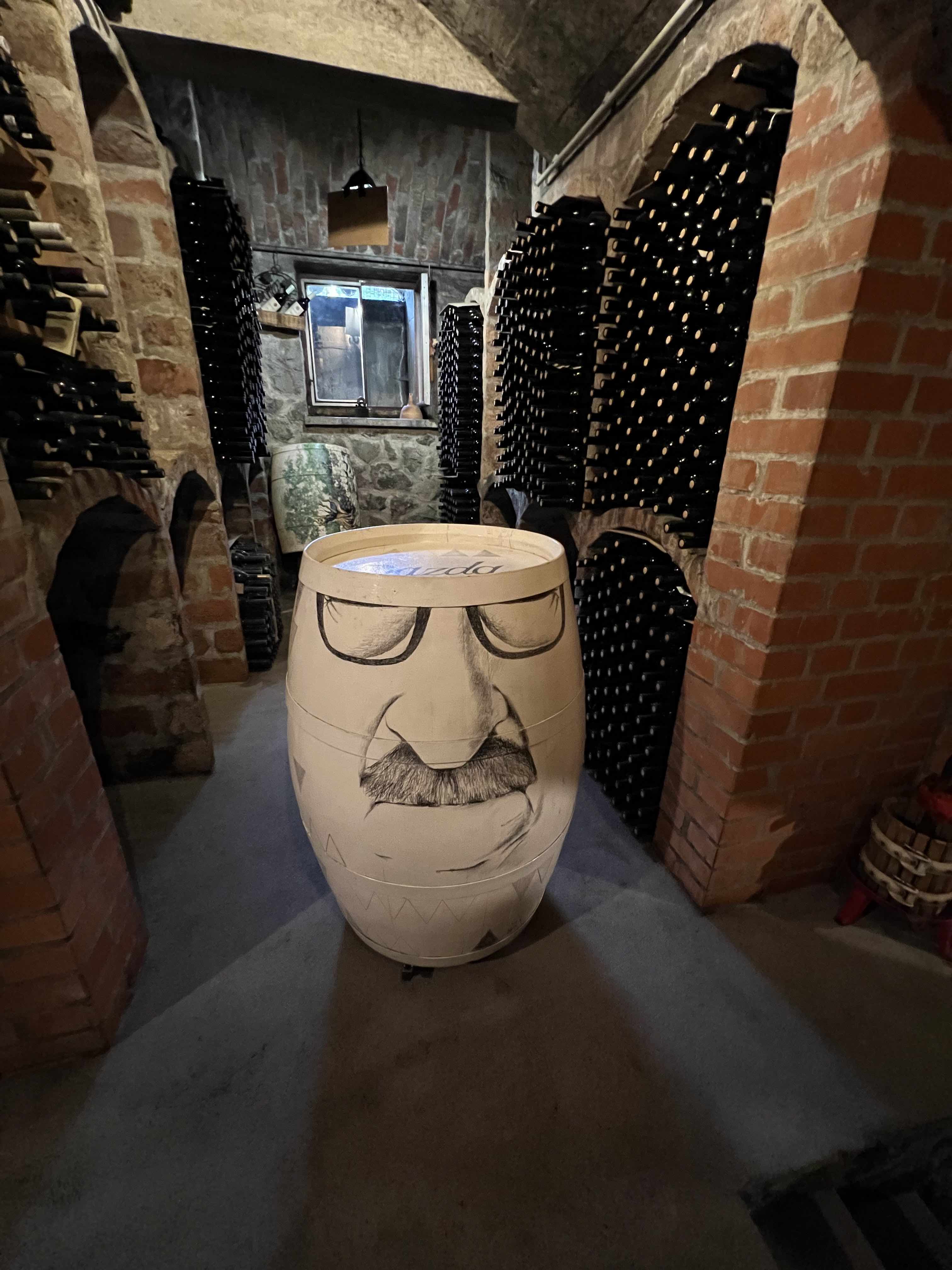 Krauthaker's barrel... (photo: Daniel Ercsey)
Looking forward to GROWing further next year
We spent an intense few days centred around Graševina but it was a great exploration of the variety. Considered in many countries rather as a workhorse variety, we'd like to say that the quality and variety of the wines we tasted are certainly proving this judgmental opinion wrong. We look forward to the next edition of GROW, which will take place next year at Lake Balaton in Hungary, when, of course, we will have to write about Olaszrizling instead of Graševina! Although we truly hope we will get plenty of Graševina, Welschriesling, Grašac, Riesling Italico, Laški Rizling, Rylink Vlašský, Rizling Italyanski and Rizling Vlašský to judge too!