We've already written about this small corner of the world hemmed in by the Danube and the Drava, where a loess hill runs from east to west as far as the Danube, and where you can descend into the deep. Zoltán Győrffy's article focussed mostly on its cuisin; the author is the region's best acquaintance, his grandparents lived in Suza and he spent a lot of time there in his childhood. What's more, he first brought the WineSofa team to this region, and is also the Editor-in-Chief of the wine magazine Pécsi Borozó.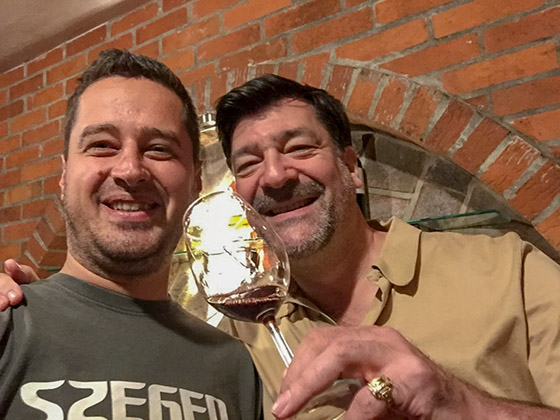 Darrel Joseph and Daniel Ercsey, a cellar-selfie in the Pinkert Winery
Well, enough of introducing Zoltán, although we think it's unavoidable if we are in the region the Romans called mons aureus (Golden Hill in English). If you stop below the hilltop planted with grapevines, to the south is Kopački Rit, one of Europe's most important wetlands, transitory home to 296 bird species. Before the regulation of the Danube and Drava, this area was regularly flooded, creating a marshland world. Canals and backwaters were left after the flood-protection measures, and any excess water is also directed along these nowadays, so birds and other animals still feel at home in this watery meadow protected by the Ramsari Convention and which is now also included on the UNESCO World Heritage List.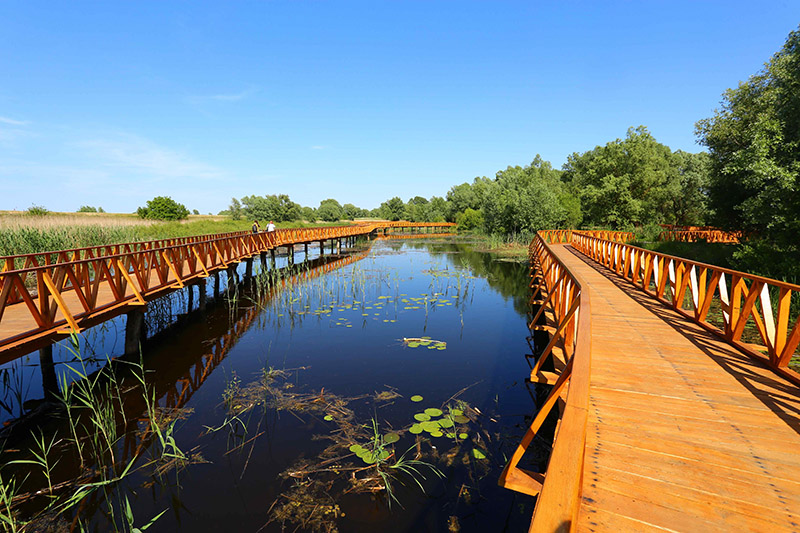 Kopački Rit, photo: wikipedia
Nearby, on the other side of the Drava is the city of Osijek, whose former waterside fortress and walled old town are must-sees, as is the new city centre with its cathedral. Also, Croatia's only dark Radler beer is brewed here. The outdoor and indoor pools of the nearby Bizovačke toplice spa as well as its 90°C-sulphuric thermal medicinal water, which is among some of the rarest in the world, is an all-year-round haven for tired visitors and young people looking to relax.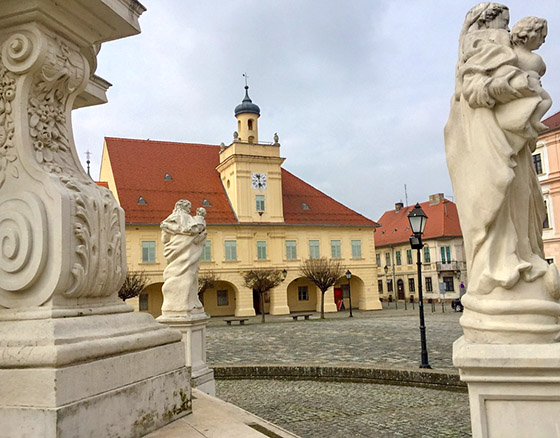 Osijek, photo: Daniel Ercsey
There is also another attraction on the Kopačevo Meadow (translated quite literally here), albeit not in the best condition. In the village of Bilje, you can find Prince Eugene of Savoy's hunting lodge. The biggest military flame that ever lived, Montesquieu's correspondent partner and Rousseau's patron, rarely stayed here, as he was tied up in continuous wars, although after the Turkish expulsion, he did make the village the centre of his estate. This idea lives on in the huge Croatian agricultural group Belje, whose wine-making facility is the region's largest and most well-known winery.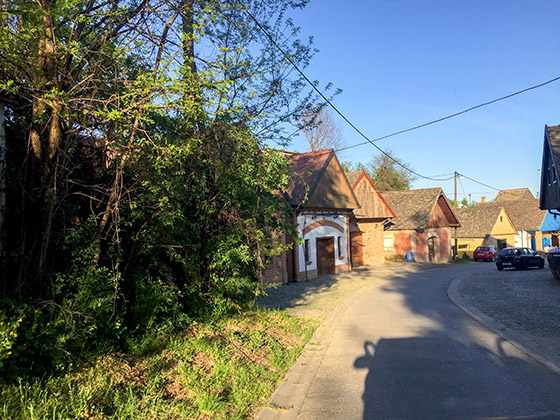 Cellars in Zmajevac by Daniel Ercsey
Last year, I also visited the Croatian Baranja three times, tasted their wines and walked along their rows of cellars. The latter point to a strong German presence; before WWII, Danube Swabians had lived in Baranja for centuries, as far north as what is nowadays Hungarian Baranja, in the Tolna county and in Somogy, and this small Croatian wine region was even part of the Hungarian Pécs-Villány wine region for a long time. The Calvinist gullies (deep-cut loess roads, full of cellars and press houses) above the Calvinist church and the Catholic gully architecture above the Catholic churches in Zmajevac are reminiscent of Szekszárd and Villány, while the band of loess running to the Danube is also reminiscent of the Mohács vineyards, which also lie to the north. The wines, however, are quite far removed from the full-bodied reds from the Hungarian wine regions. Although we are further south, Grasevina is the main variety and when you taste the wines, you realise why. (Of course, there is Merlot and Frankovka too, as well as most international varieties – Chardonnay and Sauvignon Blanc are also represented.)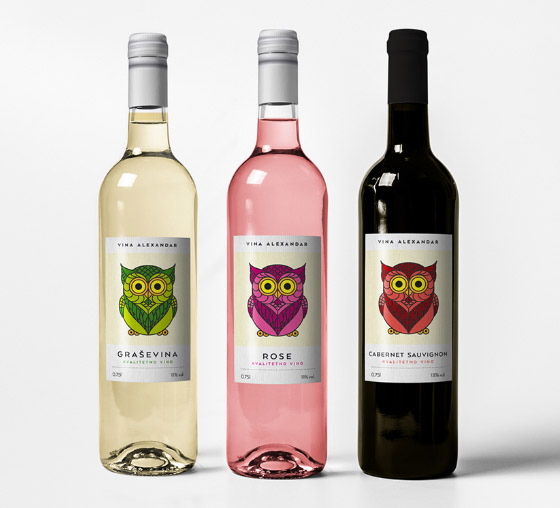 Photo: Vina Alexandar Facebook
Vina Alexandar attracts younger people to become wine consumers with its really funny owl labels and techno parties organised in the press house, shaking the vines in the vineyard. What also contributes greatly to this is the selfie bear installed in front of the cellar, which legends says was shot by the Romanian dictator Ceausescu during a shooting party. Their rosés usually have some residual sugar and slip down very nicely!
Vina Alexandar - Grasevina 2014 I 81 points
Green apple and herbs on the nose. Light and brightly acidic on the palate, also with greenish reflexes rounded out with a little pear. Very drinkable – real summer refreshment.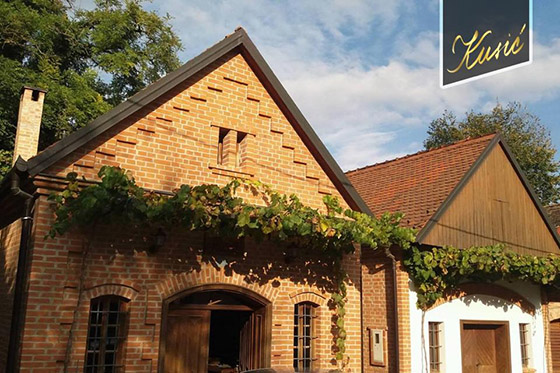 photo: Vinarija Kusić
Vinarija Kusić also offers accommodation amongst the press houses, so wine tourists can sleep in Zmajevac while they taste the local wines.
Vinarija Kusić - Grasevina 2016 I 80 points
Sweet nose. Smooth acidity on the palate, mouth-filling, but the flavours don't reflect this, offering rather gooseberry and herbs.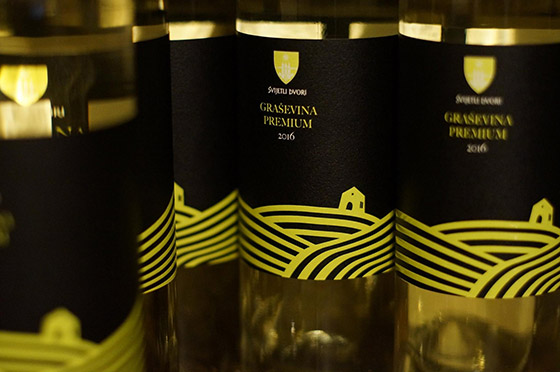 photo: Svijetli dvori
We visited the Karanac Svijetli Dvori because of their vinotheque, but once we got there, we learnt that one of their Grasevinas won the Champion prize in the wine competition organised for the country's most important grape variety (Grasevina) in its most important production area (Kutjevo)!
Svijetli Dvori - Grasevina Jarcevo Brdo 2016 I 89 points
Aromas of dried fruit, overripe apple and orange. Broad and elegant on the palate with fresh acidity, sweet spice, apple, pear and apricot. Long and elegant!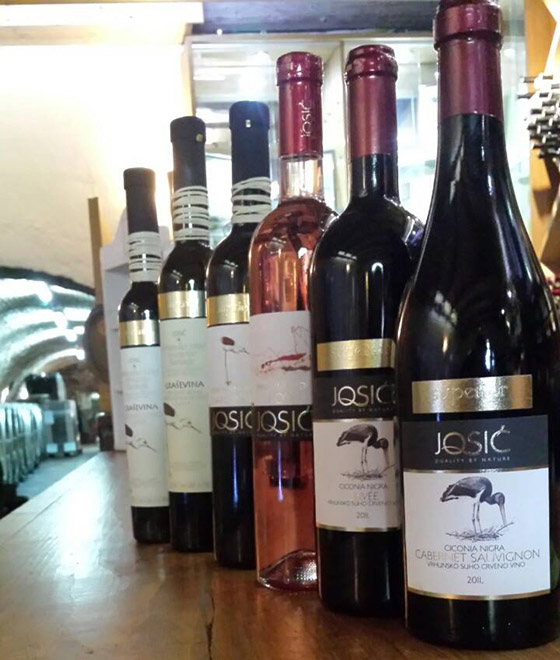 photo: Josić winery
Josić is known as a winery, but it is also renowned as one of the area's best restaurants. Anyone who loves roast meat from a domed clay oven (peka in Croatian) should call a day beforehand, anyone who is happy with something grilled should simply book a table. Wonderful food, great food and live music!
Josić - Grasevina 2015 I 83 points
Sweet spices on the nose. Full bodied and round on the palate with restrained flavours of spice and apple. Short finish.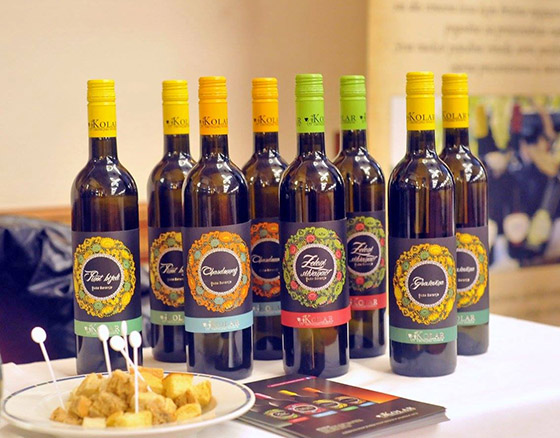 photo: Kolar winery Facebook
You can find the Kolar winery on the Suza cellar row; it has a tasting room, an oven on the terrace along with several rooms to rent above the cellar. The brand Suza Baranje (Baranja's tear) also rhymes with the village of Suza; wines are sold mainly to restaurants and vinoteques with this name. They welcome wine tourists with advance notification and prepare classic Baranja dishes on an open fire, in a traditional stew-pot or in the oven along with some wine. Their Frankovka was the wine of the evening along with some fish soup in the local Carda!
Podrumi Kolar - Grasevina 2016 I 75 points
Herbs, dill, yeasty notes on both the nose and palate. It was a pity, as it was basically well structured and was clearly made from ripe grapes.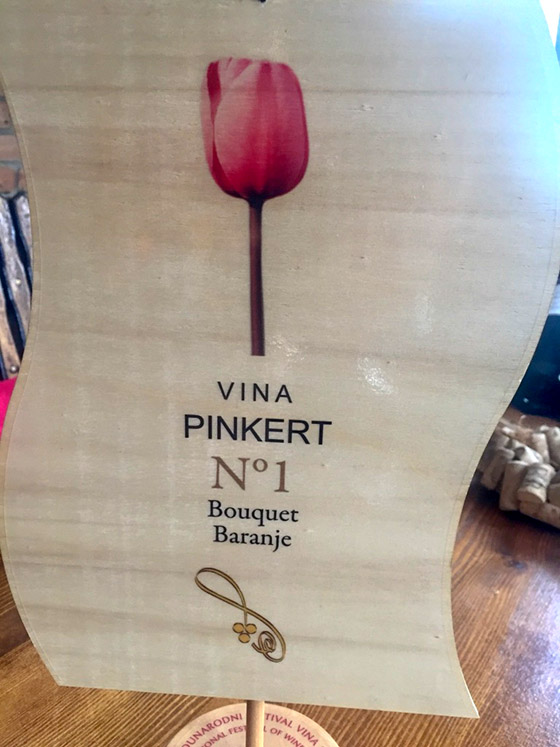 photo: Daniel Ercsey
Pinkert is one of the youngest and most exciting wineries in the area. Nowadays, the lovely Kristina Pinkert is active in both the cellar and in marketing, for example she designed the tulip forming the glass on the labels. They offer their fruity red wines (Cabernet Sauvignon and Frankovka) and of course the unmissable Grasevina for tasting, but it's also worth paying a visit to their small cellar which is coming along nicely too.
Pinkert - Grasevina 2015 I 86 points
Sweet aroma of overripe fruit, medlar and a fleshy background. Full-bodied on the palate, very drinkable although a little spicy, with a long finish.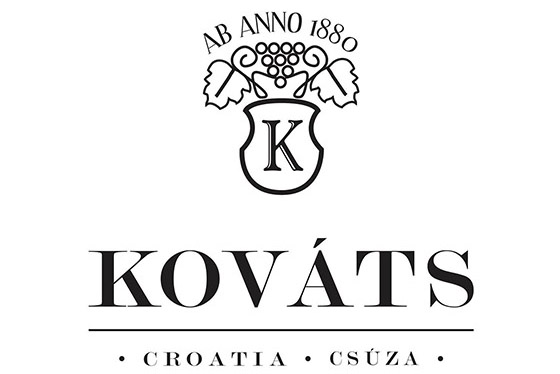 photo: Kováts winery Facebook
The Kováts family's wines are not only known in Croatia but are also increasingly known in Hungary and have even been included in several books promoting Hungarian wine. The kids are studying wine-making at Budapest University and plan to pursue this locally.
Kováts - Grasevina 2016 I 87 points
Already elegant on the nose with sweet white-fleshed fruit. Light on the palate, as filigree as Kabyl jewels, tingling acidity and elegant structure with flavours of citrus fruit, apple and spice. Super!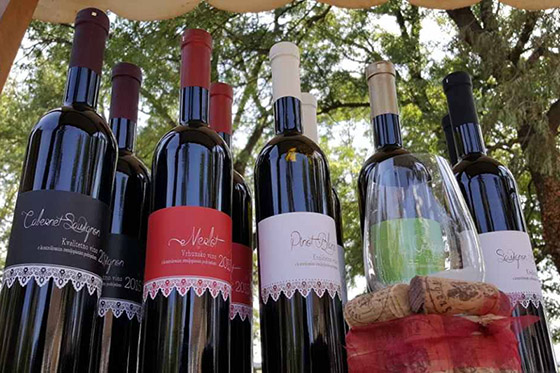 photo: Szabo winery Facebook
The Szabo family winery could also be memorable simply for their labels and lovely ladies. The former alludes to the local lacework, which is quite unique and tasteful, the latter to the winemaker's two daughters who are also actively participating in the winemaking too. Wonderful people, great wines and good knowledge of English! What more do you need?
Podrumi Szabo - Grasevina 2015 I 85 points
A sweetly deep scent, reminiscent of the Pinkert Grasevina. Medium to full-bodied on the palate with bright acidity and mineral, wet-stone notes. Very drinkable. The only thing to pick fault with was that the finish was a little flat.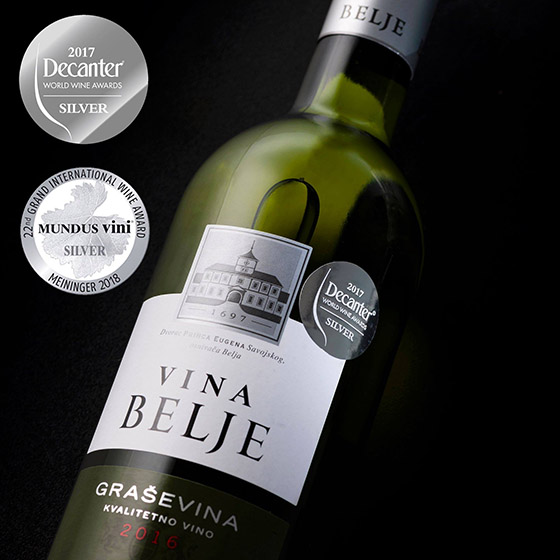 photo: Vina Belje Facebook
I already mentioned Belje at the beginning of the article. It's a massive facility, the region's largest winery, and moreover, perhaps the country's largest. None the less, they are professional and well-prepared with a great tasting room, amazing technology and plenty of wine.
Vina Belje - Premium Grasevina 2015 I 84 points
A Grasevina with an international style, which makes it lose its essence a little. Full-bodied, mouth-filling and fiery, with barrel spices leading the charge and white-fleshed fruit bringing up the rear. The sweet spiciness persists in the finish. It could even be a Chardonnay.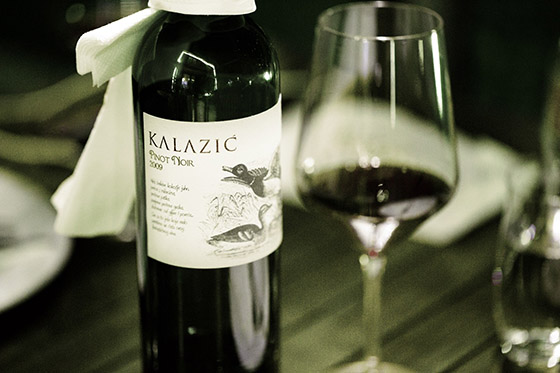 photo: Kalazić winery Facebook
The Kalazić winery has significantly changed its direction in the last few years and has since built a new winery. So, alongside the mature, high-alcohol white wines with amazing honeyed flavours, often only reaching their peak after ten years, which they have been making until now, they are now able to make modern, fresh wines as well.
Kalazić - Grasevina 2016 I 87 points
Complex aromas of oaky spice and sweet fruit. Vanilla. Sandalwood. Full and deep on the palate, yet also long and fiery. This wine rather represents the most beautiful side of the old style. It's worth laying down for a few years still!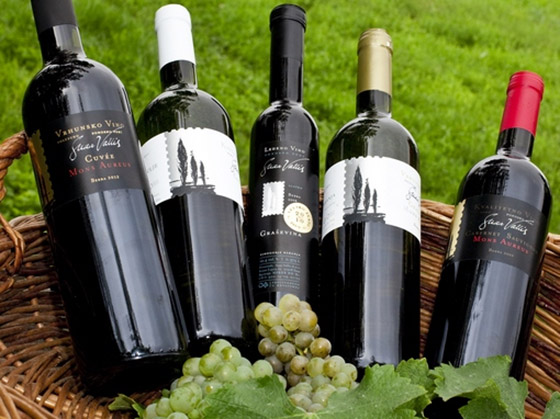 photo: Suza Vallis
The Matijevic family estate can be found on the Suza hill. A meat-processing facility has recently been built next to the old cottage; they mostly produce kulen here, but also its little brother – a salami similar to the stifolder, which is called kulenova seka in these parts. The family also makes wine and you're bound to be offered Suza Vallis wines if you sign up for a tasting here. Also, besides the slightly spicy kulen and other homemade delicacies, your host is also happy to rustle something up for you.
Suza Vallis - Incrocio Manzoni 2016 I 87 points
Sweet nose of pear and white flowers. Medium-bodied with fresh acidity, and flavours reminiscent of Tramini such as rose and floral notes, with Williams pear in the background. Long finish.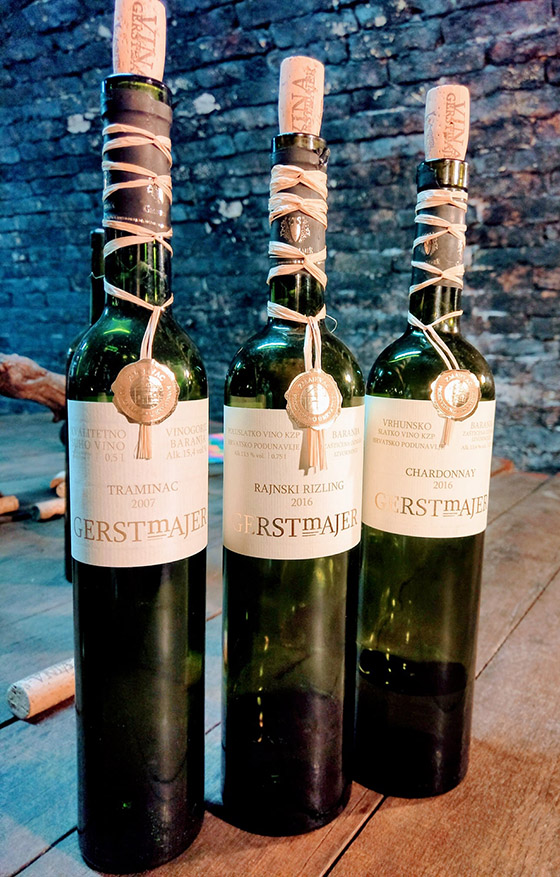 photo: Gerstmajer winery Facebook
Mihály Gerstmajer is one of the most interesting winemakers in the whole of Croatia. He has his own, unique style, he himself and his wines too, as well as resolute opinions about the world and about winemaking. He says that the 12 hectares he has are more than enough, as above that wine merchants tell you what kind of wine you should be making. And he just wants to make what he'd also enjoy drinking too. His wines (white only) are robust, intense, yet balanced and racy. And this is just how Mihály Gerstmajer cooks too. He makes veal or lamb in his domed clay oven (peka), but lately many are drawn by his paprika cockerel stew, that's in addition to his wines of course. The winemaker couldn't get good enough quality cockerels, so he decided to fence off 1500m2 of his estate and started a new culinary adventure with a hundred cockerels. The cockerels are usually at least a year old when they end up in the stew along with local paprika and some off-dry, aromatic, powerful white wine from his own cellar. We got a good splash of homemade pálinka and a large jug of wine too.
Gerstmajer - Riesling 2016 I 89 points
Varietally characteristic nose of pear and white flowers with mango and spice. Full-bodied and very drinkable. Clearly off-dry, with plenty of citrus fruit and flowers and high alcohol. Almost infinite. A wine with real personality!
Well, that's all twelve wines, which we tasted blind, only revealing their identities afterwards. This was the twelve shades of Croatian Baranja, but there are another hundred, so go and visit the region. You'll need about four to five days, you can't visit everything that's worth seeing in this wonderful small region in less!