Cover pic: Daniel Ercsey
This year is already our second adventure in Olaszrizling country, but we plan to have quite a few more, as the editorial staff is unanimously passionate about the variety. Some wines from Croatia were also served this time.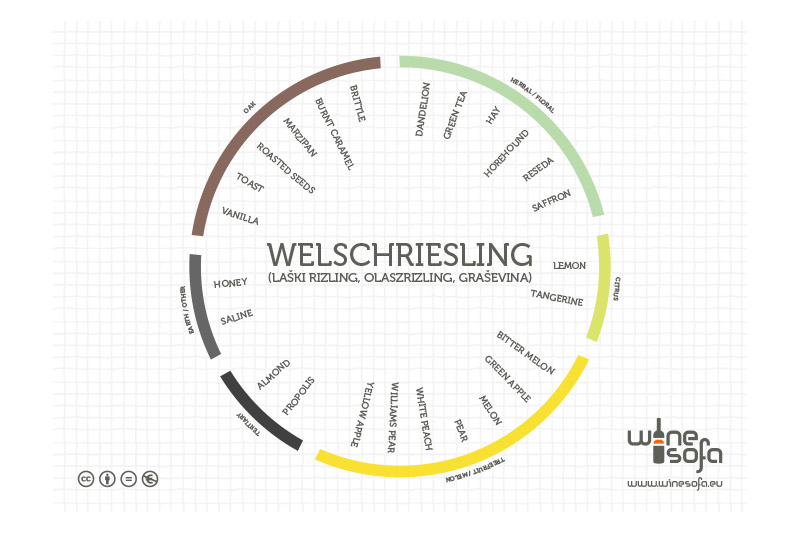 We began with Czech Olaszrizling, and now it's the turn of mainland Croatia, where it's also big business. As for the countryside, this is Graševinaland itself, where Graševina also flows from the tap, where star winemakers (like Krauthaker and Enjingi in Kutjevo) created their image from Graševina, where this is the dominant grape variety everywhere from the Danube to the mountains. (If you are curious about the cultural history of Olaszrizling, then read these articles.)
A couple of years ago, our Croatian colleagues embarked on a worldwide Graševina campaign, not with an endless marketing budget but rather a conscious wine style in the entry-level segment. They may also make us aware that bitterness and the almond note on the finish is not characteristic of Olaszrizling, nor is there any hint of reseda, rather they are characterised by carefully balanced freshness with a touch of residual sugar due to arrested fermentation and predominantly white fleshed fruit, which suit it down to the ground.
And now for the wines!
Belje Graševina 2012 I 88 points
The giga winery of the Croatian Baranja, once the estate centre of the Villány vineyards in Hungary. Graševina is the winery's dominant variety, with several categories of wine making up its range. I didn't expect much from this nine-year-old wine, but it thoroughly refuted my preconceptions! Pale golden colour in the glass with aromas of ripe peach, apple, and a hint of limestone minerality. Medium-bodied on the palate, with soft acidity, a hint of brittle, sweet spice and ripe citrus fruit. Beautifully matured wine with serious enjoyment value and a longer than average finish.
Orahovica PP Graševina 2013 I 82 points
The town of Orahovica (Raholca in Hungarian) is located at the northern foot of the Papuk Mountains, from which Szársomlyó in Hungary can be clearly seen in good weather. The 145-hectare wine estate operates mainly in other agricultural sectors, and has more than 500 hectares of orchards, 5,000 hectares of cereals, 1,000 hectares of grazing livestock and 4,000 hectares of fishponds. The wine is somewhat closed on the nose, with a little smoke and mango and some grated apple oxidation. Medium-bodied on the palate with vibrant acidity, pineapple compote, lemon peel and grated apples. However, past its best.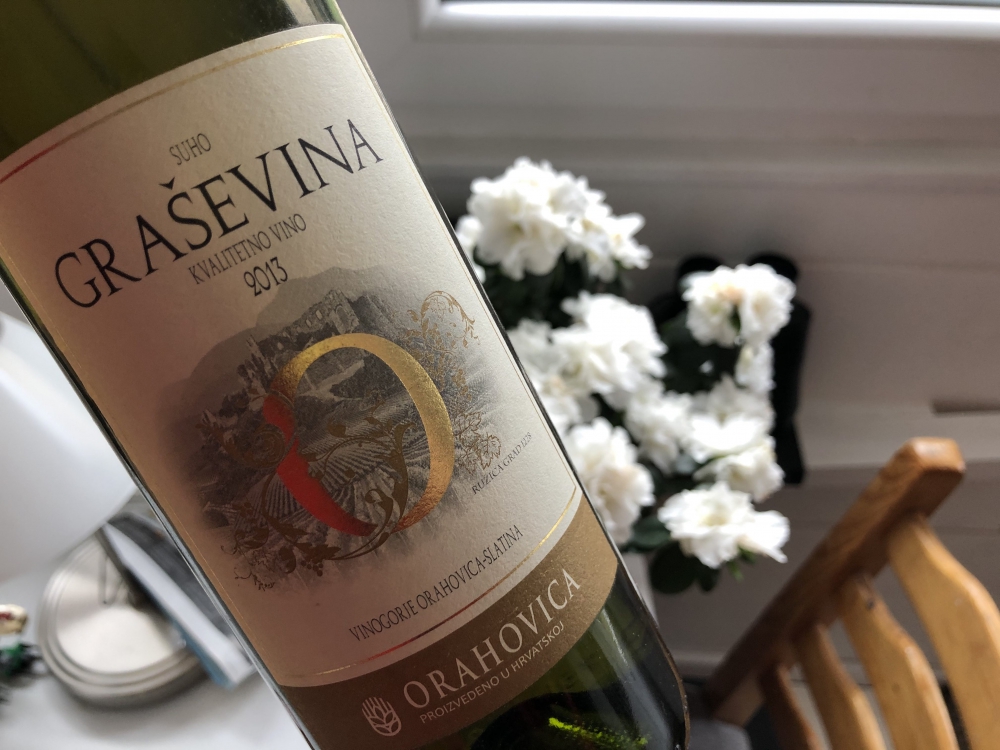 Photo: Daniel Ercsey
Belje Graševina 2014 I 87 points
What can this 650-hectare winery coax out of this less than great vintage? Deep gold in colour with aromas of pineapple, mandarin, pollen and herbs. Medium-bodied with vibrant acidity and flavours of mint, peach, dill and pineapple. The acidity on the finish thoroughly cleanses your palate. An enticing wine, drink now!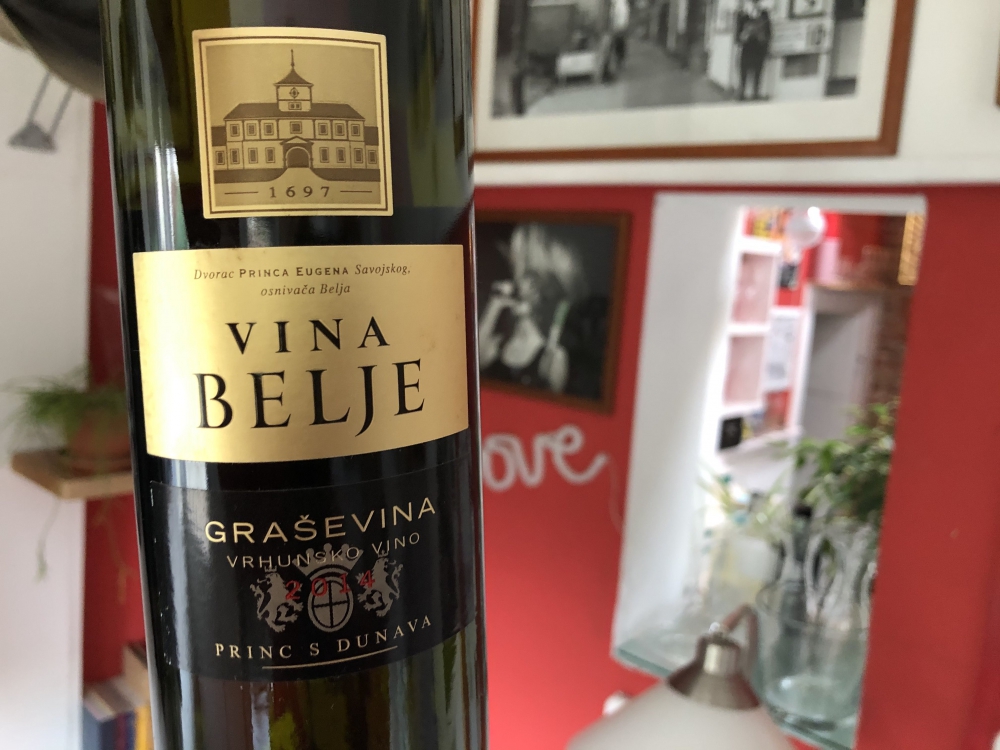 Photo: Daniel Ercsey
Vina Erdut Graševina 2015 I 88 points
The former Osijek Kombinat's vineyards near the Danube still cover more than 500 hectares, almost half of which is Graševina. It's worth seeking out this winery in the Danube bend in Erdut. Heading further south, Syrmia, i.e. Fruška Gora, begins around Vukovar, where you can also find a large winery, Ilocki Podrumi. Deep lemon in colour with an intense nose with plenty of white flowers, apple and sweet spice. Medium-bodied on the palate with vibrant acidity and notes of tangerine, apple and a hint of petrol. An appealing, very drinkable, lovely wine!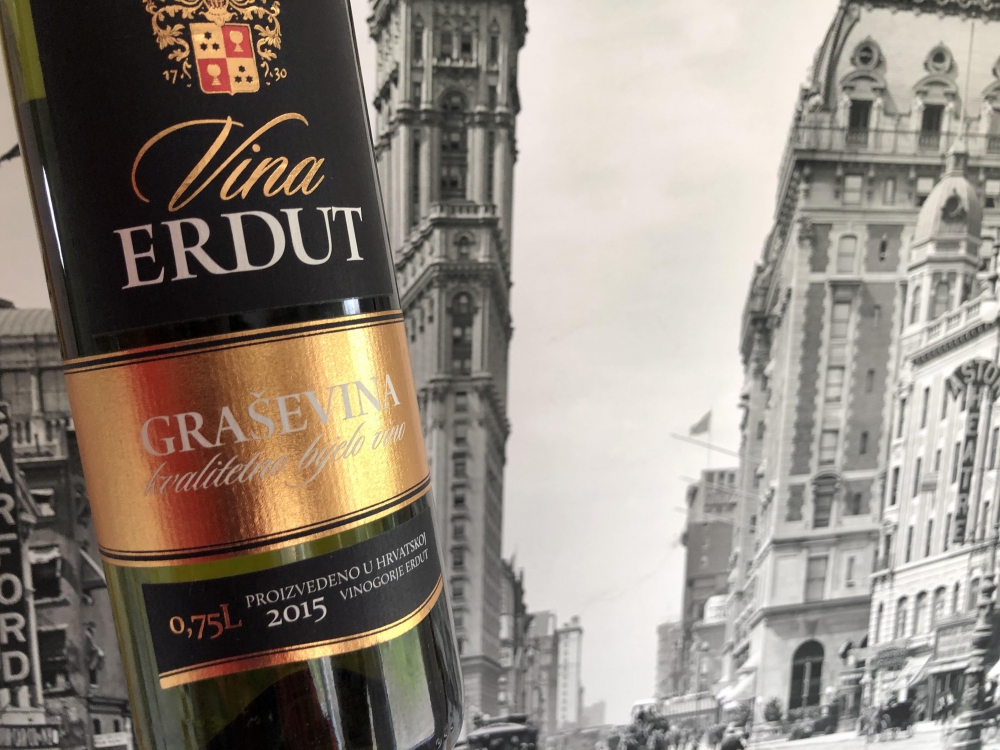 Photo: Daniel Ercsey
For those who are interested, here is a short video about the tasting, admittedly only in Hungarian, but my face and enthusiasm reveal a lot: