Olaszrizling, although it has lost significance over the past decade, is still indisputably one of the most important, if not the most important, Hungarian white wine grape varieties. This trend began from the middle of the 19th century and culminated, after the destruction of phylloxera and subsequent replanting, in Olaszrizling being introduced in many places instead of the previous grape varieties.
Although according to the title of my article, we are talking about the wine grape grown on the greatest scale in Hungary, let me just quickly add that we are talking about white wine grapes, as Kékfrankos, or Blaufränkisch, is in first place. Dipping into the latest data, however, I was surprised to discover that even with such refining of the title, it does not hold true. Bianca has now taken the lead amongst the white varieties, although in 2003 for example, it was so negligible that it did not even feature in the statistics. It is true to say that it is suitable for quality winemaking only with serious reservations, rather being used for table wines and low-priced bulk wine. Due to differing statistics, it is not clear whether Olaszrizling is currently in second, third or fourth place; it does appear, however, that while the area of Olaszrizling has dropped significantly over the last 15 years, the proportion of Cserszegi Fűszeres and Furmint plantings has risen. What does seem to be certain is that there is currently 4,000 hectares of Olaszrizling in Hungary, compared to 5,200 hectares 15 years ago.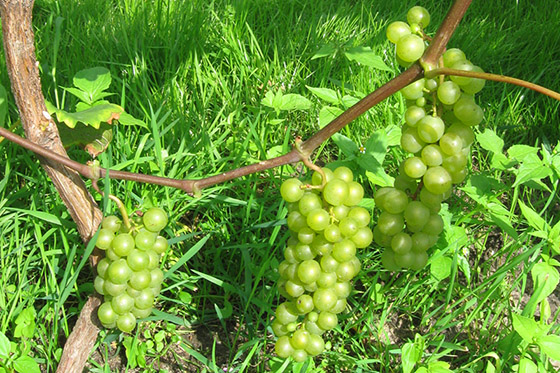 This can be explained in part by the fact that the country's vineyard areas have decreased by 15% since 2003 thanks to the EU's grubbing up subsidies, i.e. the process whereby vine-growers who remove vines from production and uproot them are given grants. On the other hand, the rise of Furmint is also already noticeable worldwide; more and more people are interested in the dry Furmints from Tokaj, so it is little wonder that ever more Furmint is being planted.
Does this also mean the popularity of Olaszrizling is decreasing? Hardly. This, however, is not merely for viticultural or oenological reasons, rather due to historical factors in Hungary.
In Hungarian literature, there are numerous references to the wines from around Lake Balaton. These allusions, in line with the accepted general practice at the time, were never to the variety, rather always to the region. Arács or Csopak, Badacsony or Szent György Hill, Somló or Füred. What is common to these references is that most likely they are talking about Rizling, Yes, about Rizling, which for Hungarian consumers right up until the nineties clearly meant Olaszrizling; Rhine Riesling itself, without the addition of Rhine, was incomprehensible to them. I suspect that this is still the case for many people in Hungary. István Fekete, one of the most popular twentieth-century Hungarian writers, who is best known for his books for young people, in many places characterises the Szent György Hill wines as being like "mother's milk". Millions of Hungarian children have come across this figure of speech during the last fifty years, since the writer's works are largely compulsory reading in primary schools. However, only subconsciously, as an epithet that rather concerns Olaszrizling.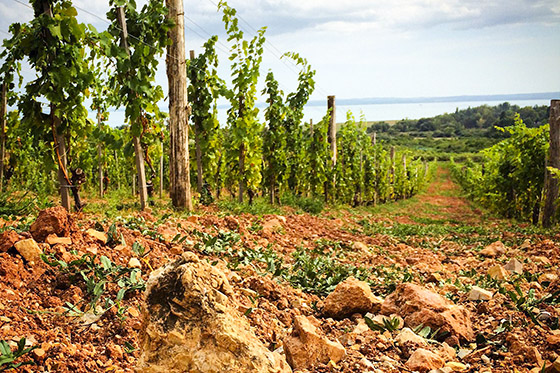 It is not only known in Hungary either, as some of Sándor Márai's books are still the most read novels in Italy today. The famous writer put it like this in 1943:
When I grow old, I want a cellar, I have already firmly decided this. I want nothing else from life. There will be twenty barrels lined under the arches, and I will write the vintage and the name of the wine in chalk on the staves of the barrel. I'll have three barrels of Rizling, that's for sure. Rizling is one of those Hungarian wines which are commonplace in human thought: it articulates the deeper meaning of human affairs. It will be Rizling, not very old, three or four-year-old Olaszrizling, which Latin accomplishment will glibly strengthen. Hungarians are rarely disappointed by Rizling, although much villainous adulterated wine is dispensed in the country, but in the Italian-named Hungarian Rizling, there is a kind of homely familiarity, you drink it as if you were talking to relatives.
If it is not clear after all this just how seriously Hungarians take this grape variety and how much they love it, let's just touch on spritzer. This white wine mixed with soda water was the drink of choice during the Austro-Hungarian Monarchy and is still extremely fashionable in those countries that came into being after the dissolution of the Monarchy. There are numerous variations depending on the proportion of wine and water, but in Hungary, although lately rosé spritzer has started to come into fashion, there's no question about it, a good spritzer is made with Olaszrizling. There's a century-long record of this, since the story goes that the first spritzer was made in 1842.
Now, after that quick cultural history of Olaszrizling, let me talk a little about the relationship between the variety and the Hungarian wine regions. A lightning fast status report: Hungary's 22 wine regions share around 64,000 hectares of vines, of which 4,000 hectares is Olaszrizling. So, how can it be so popular? The answer is simple: except for the Tokaj wine region, it can be found in all the others, meaning in every 21 wine regions!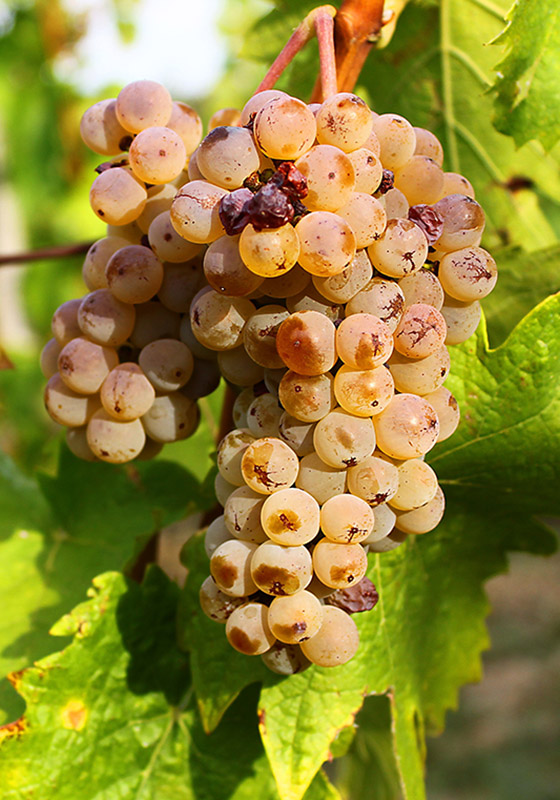 Of course, there are prominent regions where they pay greater attention to the variety. This is true of the Eger wine region in the north-eastern part of Hungary, the Villány wine region in the south close to the Hungarian-Croatian border and all the regions around the Balaton, which I will now call the Balaton region for the sake of simplicity. I won't be so gracious later.