Photos: @gadgetfotó
Since Michael Broadbent declared in 2000 that 'Cabernet Franc has found its natural home in Villány', the variety has experienced dynamic growth in the region, particularly since 2006. In fact, Hungary has become the fifth largest producer of Cabernet Franc in the world - after France, Italy, USA and Chile - with 1,458 hectares, of which 341 are in Villány, and this is continually growing.
The region aspires to the name of Villány and Cabernet Franc becoming synonymous, so if you think of one, you automatically think of the other. In its quest to realise this, it has been organising a 2-day celebration of Cabernet Franc each year in November, consisting of an international conference followed by a tasting day when Cabernet Franc fans can discover the wine region and its Cabernet Franc wines at various producers around Villány.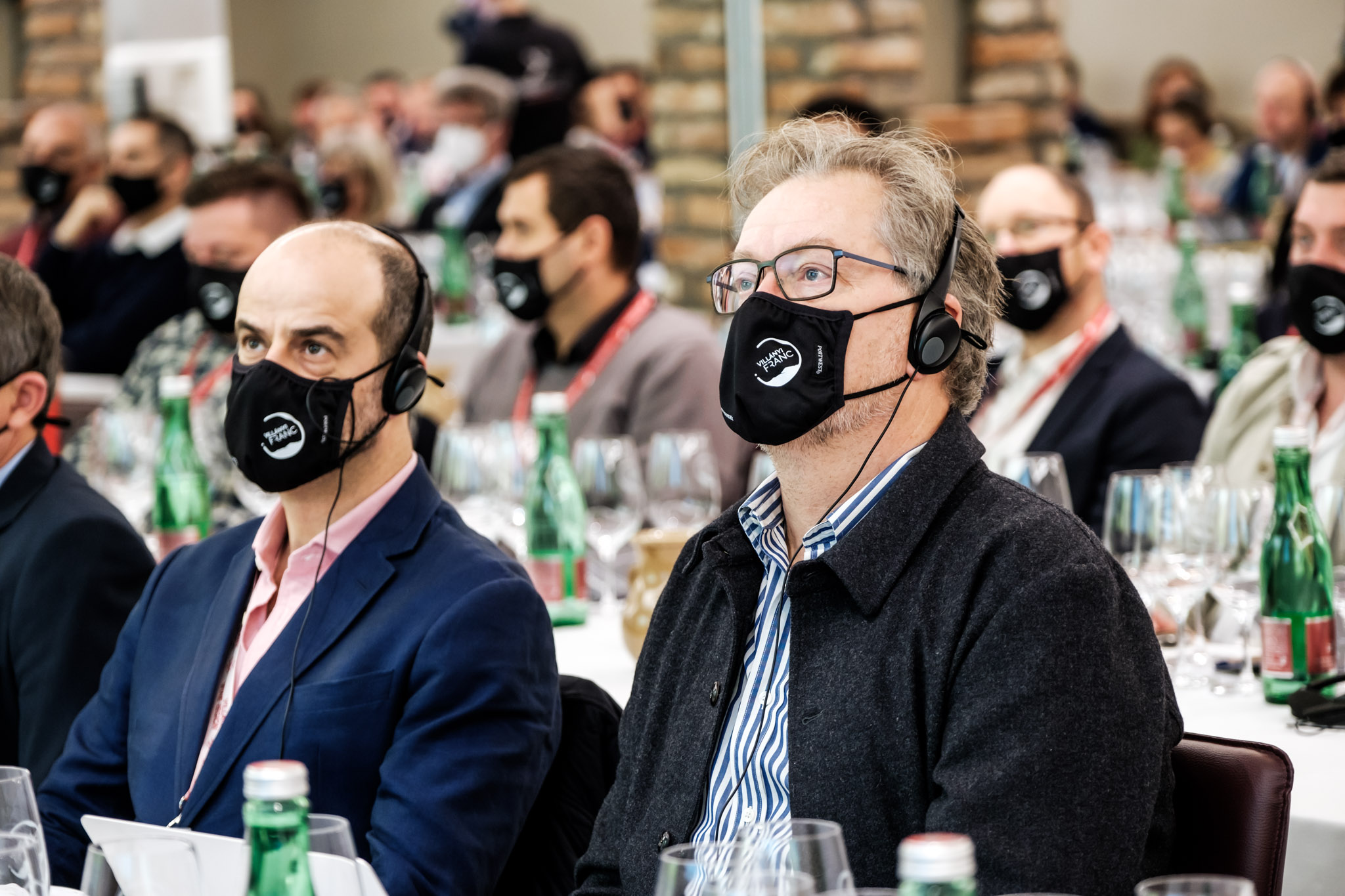 This took place for the sixth time this year and, as usual, the conference blended both a focus on Villányi Franc and Cabernet Franc from around the world. The conference has previously hosted Cabernet Franc producers, and of course their wines, from the Loire, Italy, Turkey, Slovenia, Romania, Bulgaria, California, Chile and South Africa, as well as of course from Villány itself!
This year was intended as a kind of Cabernet Franc overview, as the region also prepares to host Franc du Monde, the first international Cabernet Franc competition, next summer. So as well as looking at a range of Villányi Franc from all three categories, classicus, premium and super premium, a line-up entitled 'Unity in diversity', two Masters of Wine were also invited to talk us through a selection of Cabernet Franc wines from around the world. Demetri Walters MW took us on an odyssey through the old world – through Bourgeuil and Chinon in the variety's heartland, the Loire, as well as Bergerac and Tuscany - while Peter McCombie led the voyage of discovery around new world Cabernet Franc, traversing New Zealand, Argentina, South Africa and Chile. We were also introduced to the differing terroirs where Cabernet Franc is planted in Villány, learnt about experiments on canopy management and the effect of de-leafing on Cabernet Franc and also discovered some traditional Swabian dishes reimagined, courtesy of Zoltán Győrffy and the chefs of the Sauska48, Bock Óbor and Mandula restaurants. Villány is, after all, a predominantly Swabian village.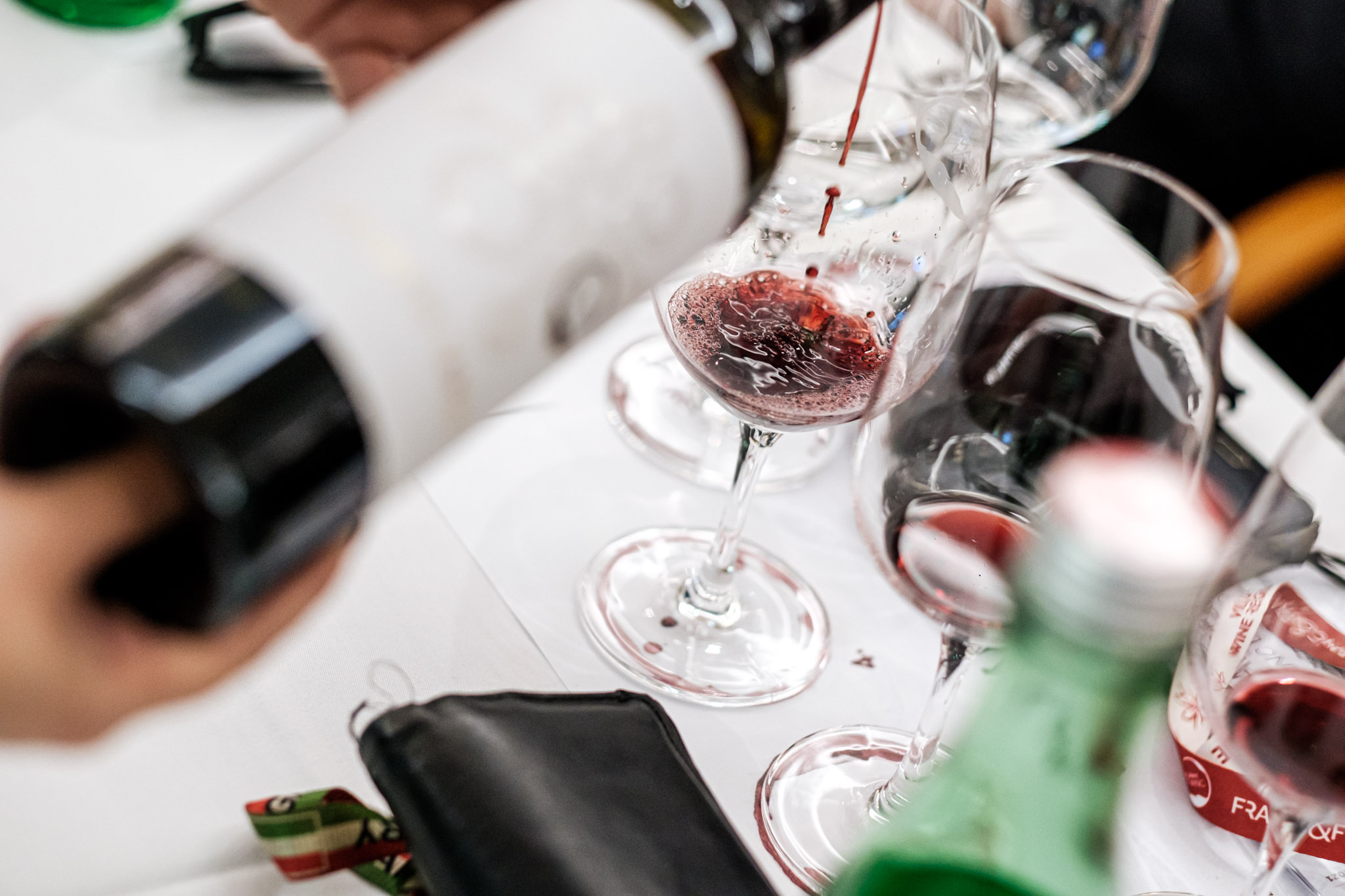 But back to the stars of the show, the Villányi Franc wines, the reason for the conference's being.
András Horkay led us expertly through a tasting of twelve Villányi Franc wines, three classicus, six premium and three super premium, with some input from the producers present.
There was an obvious difference in style between the three categories, with the classicus wines showing greater brightness, vibrancy and fruit purity, and generally clearer varietal typicity, the premium styles demonstrating greater boldness, ripeness and power, wines that clearly need some time to come into their own, while the super premium wines clearly conforming to a more international style with longer ageing, greater oak influence and dark, brooding fruit.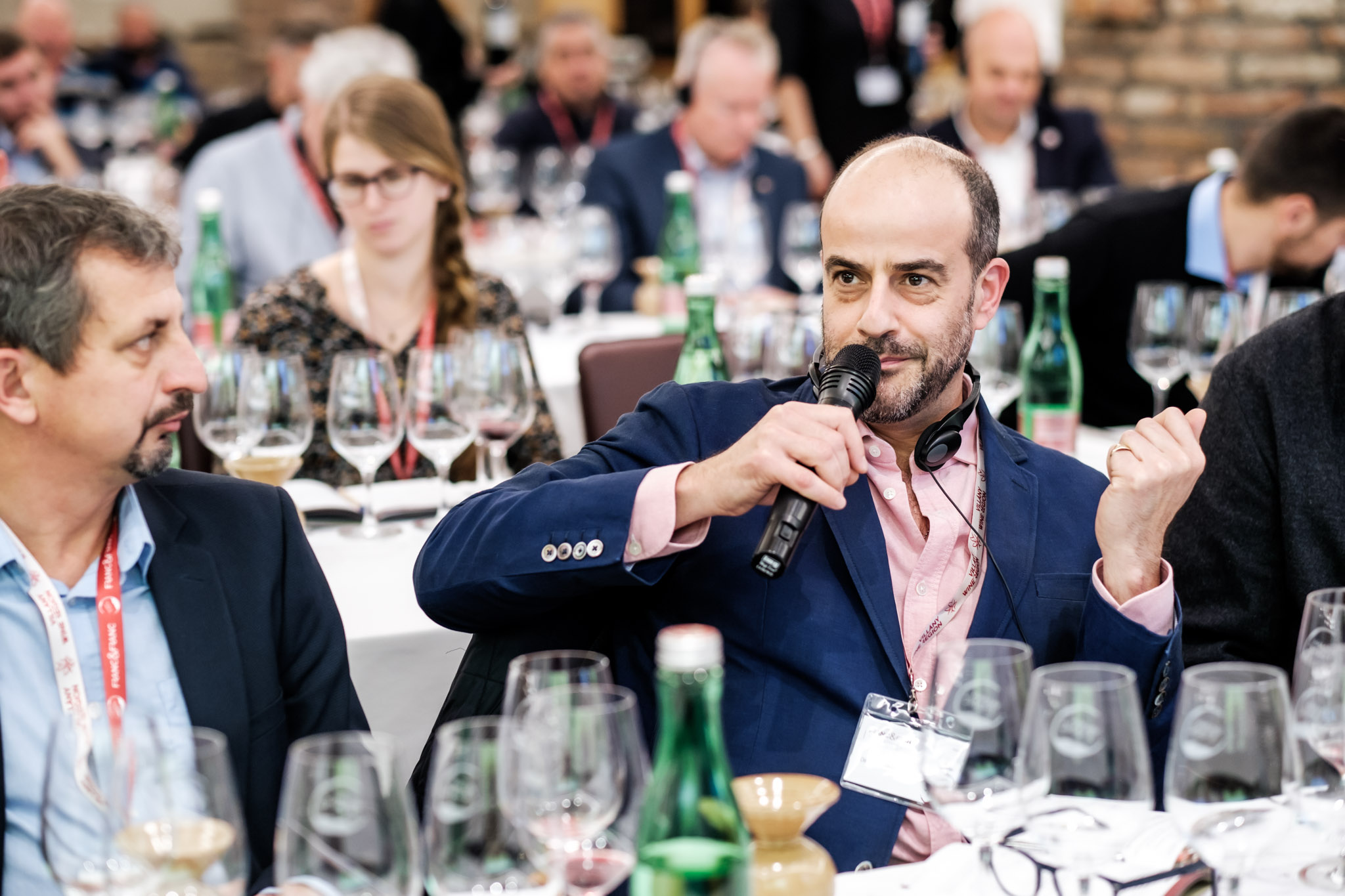 Although the Masters of Wine were asked their opinion about each wine, which were generally pretty positive, I caught up with both Peter and Demetri afterwards to get their overall opinions on the wines they had tried and Villányi Franc in general. Peter had already been to Franc&Franc several times, so has seem some evolution of the wines over the last years. He felt that the morning line-up was a strong tasting, and it was good to see the wide range of wines that represent Cabernet Franc in the region. However, he believed that the more heavily oaked wines tended to then just conform to an international style, making them a little less interesting, given that they then lose their point of difference: if all you are doing is making a smooth, oaky red wine, then you are also competing against the likes of Chile and Argentina, who don't have the difficulties of the Hungarian language to contend with, which he feels adds to the difficulty of building an authentic image of Villányi Franc outside the country. He considered it all important to maintain the perfume and freshness of Cabernet Franc, which is a clear part of its charm, thus if oak was to be used, the more used oak the better. When I pointed out that this full-bodied oaky style was what many Hungarians expected from Villány wines, he suggested that different wines could be made for the domestic and export markets, i.e. prestige wines for the domestic market and fresher, more balanced wines, which more clearly retained the varietal character, for the export market.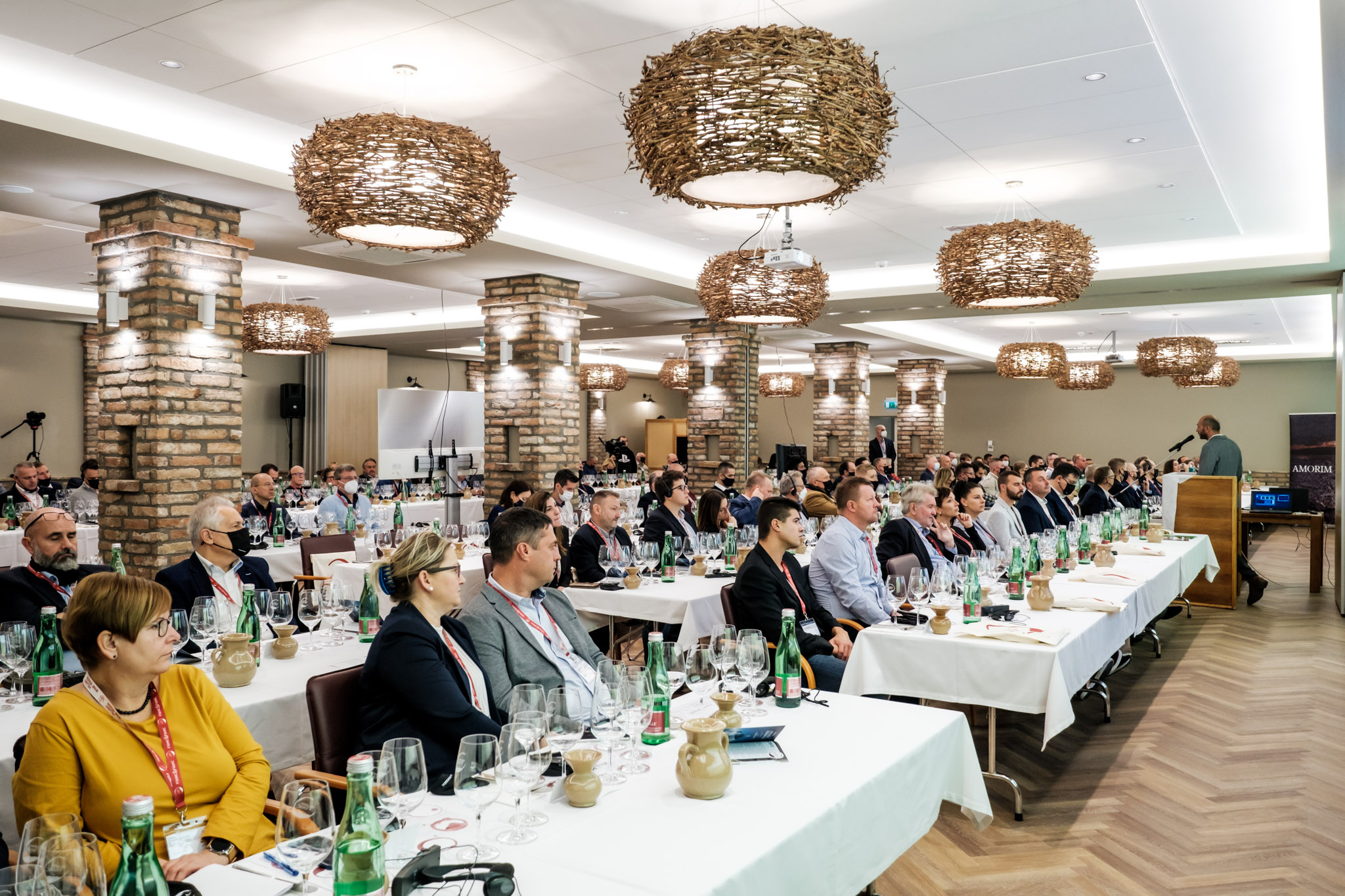 Much of this was echoed by Demetri, who also praised the wines and their uniformly high quality but suggested a slightly earlier harvest and less new oak might make the wines more appealing on international markets in search of fresher, crunchier-fruited, less alcoholic and extracted wines, with greater Cabernet Franc character. Like Peter, he tended towards the classicus and premium styles and suggested that super premium was superfluous. He was enthusiastic about Hungarian wines in general but pointed out that Hungary needs to codify what it's going to be great at in a way that reflects terroir and a sense of place, of which Hungary has many! Of course, native grapes like Furmint, Hárslevelű and Juhfark, Kékfrankos and Kadarka are clearly part of that, but if the country also wants to be known for being good at international varieties, Cabernet Franc is a clear candidate for that. However, it needs to talk for itself and not be obscured by overripeness and oak.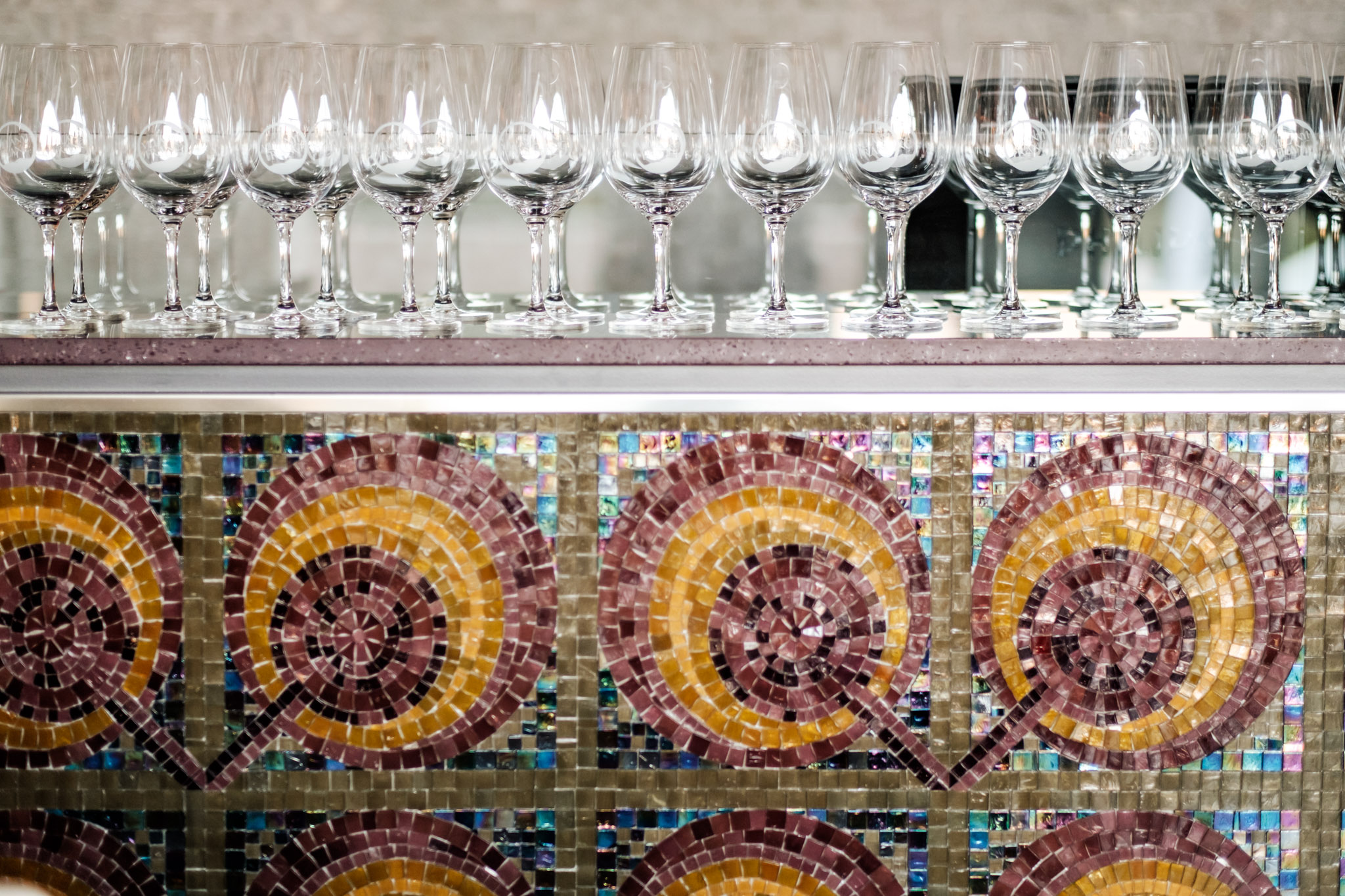 I would second that. Yet, something that must be borne in mind is that the vast majority of Villányi Franc is sold within Hungary, where many people appreciate this full-bodied oaky style. However, if Villány is serious about cracking the international market and making Villányi Franc more widely known, perhaps producers would do well to consider Peter's suggestion of producing certain styles specifically for the export market. That, naturally, is for the Villány producers to decide but is what the Franc&Franc international conference is all about after all – exploring the different styles of Cabernet Franc, both here in Hungary and around the world, inviting international experts to give their opinion and being open to what they have to say. All of which, of course, is something that can help fine-tune the styles of Villányi Franc and further add to their appeal.
We look forward to the next edition next year and, of course, to the initial Franc du Monde. And raise our glass to Cabernet Franc, wherever it's from!