Photo by tokajfoundation.com
You are new here? For the 2nd part of this article click here.
Let's leave geology to others
By now we have reached a point where a decent wine tasting event cannot be organized at Tokaj-Hegyalja without giving a presentation of the rocks and semi-precious stones that can be found in the vineyards. Undoubtedly it is exciting to see the geological diversity that is so typical of Tokaj but, for sure, an average consumer can keep focused only on the first two rocks, after the umpteenth pyroclastic flow, hydro quartzite and loess concretion type of expressions they just stare sleepily into their glasses. Today, and this is the real conclusion of the past twenty-five years, it is the producer, the wine maker that determines the terroir, that is the area where the wine originates from. There are only few reference wines and there is no uniform way of cultivation or a technology that would allow for us to be able to talk about the characteristics of the different parcels after tasting certain wines.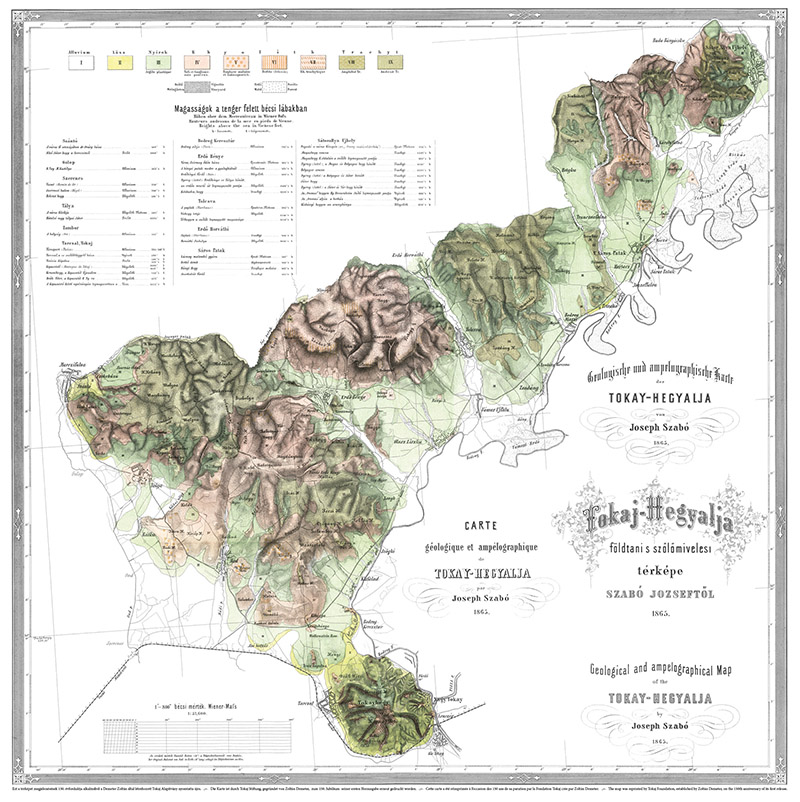 But it is also true that talking about problems today such as the case of the terroir and the winemaker (that, by the way, are not conflicting factors in the original meaning of the French word) is a miracle in itself considering that Tokaj had been switched to quantity production during the communist era. It was not that long ago that soon after the change of regime, foreign investors appeared in Tokaj-Hegyalja, the region still trying to find its way, who caused the image of the Tokaj wines to change fundamentally by returning to the roots that everybody seemed to have forgotten about. Royal Tokaji, Disznókő, István Szepsy, Hétszőlő, Oremus or Zoltán Demeter have all fought their battles with the bureaucracy of the 1990s that has gone to such extremities as not allowing "new style" aszú to be put on the market under the name Tokaji Aszú, saying that primary fruity/citrus taste are not innate in aszú wines. The same discrepancy can be observed when fortification, approved all throughout the communist era, was prohibited (see my article about Fortified Tokaji on Jancis Robinson's web page), by what the Tokaji could return to where it belonged, to the magnificent category of natural sweet wines.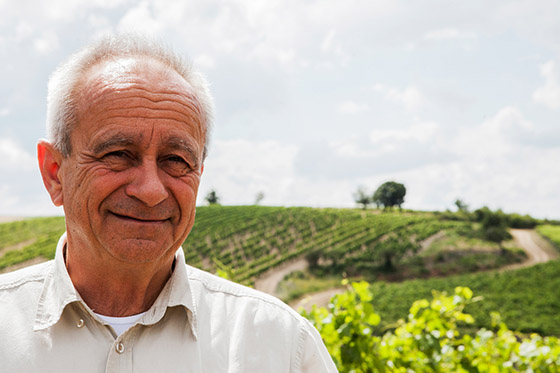 István Szepsy, photo: Confrérie de Tokaj
Evaluation on a 100-point scale or does a perfect wine exist?
No, we could say confidently. Despite this, however from time to time there are wines given as much as 98, 99 or even 100 points in the world wine press. But where is Tokaj on this scale? Well, during its history, the Hungarian Borigo magazine gave 100 points (at blind tasting) to two wines only, both were from Tokaj. One of them was István Szepsy's 6 puttonyos aszú from 2006 and the other was Királyudvar's Lapis aszú from 2006. We, the WineSofa gave 98-99 points to the 2008 Eszencia of the Barta Cellar from Mád, Decanter magazine voted 99 points to István Szepsy's 2007 Eszencia and 98 points to Disznókő's 6 puttonyos Aszú from 1999. What an Aszú that won 98 points is like according to Caroline Gilby Master of Wine? Let's see the description of the wine:
A great and classic year for Tokaji, probably the best of the nineties due to its fabulous balance of rich Aszú and amazingly vivid acidity. It's a bright orange-toned gold with an inviting bouquet of dried apricot and candied peel and a twist of spice. It has gorgeous, intense flavours of peach, honey and papaya, then an amazingly lively and youthful acidity. Tokaji's 'refreshing magic' in a glass.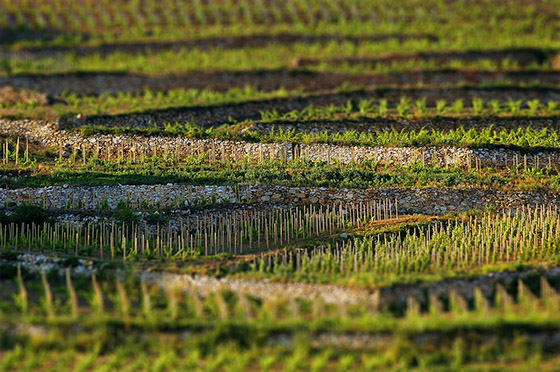 Photo by Barta Winery
Which direction the past 25 years point to?
After all, the most important is where we are now, right? It seems that the debate about the style of the aszú wines was clearly and irrevocably closed. In the meantime, the producers began to discover their own areas and found the treasure they were sitting on. This was followed by a renaissance of dry wines where Mád and István Szepsy, who has slowly but surely become one of the most renowned winemakers not only of the region or Hungary but the whole world, took on a pioneering role again. Mádi Kör, an association for the protection of designation of origin was formed, a new debate about the style of dry Furmints and the proportion of Hárslevelű in dry wines sparked off, two recurring events: Furmint February and HÉJ (night of Hárslevelű wines) were launched in Budapest, International Furmint Day had its debut and The SOMM Journal pronounced 2017 to be the year of Furmint.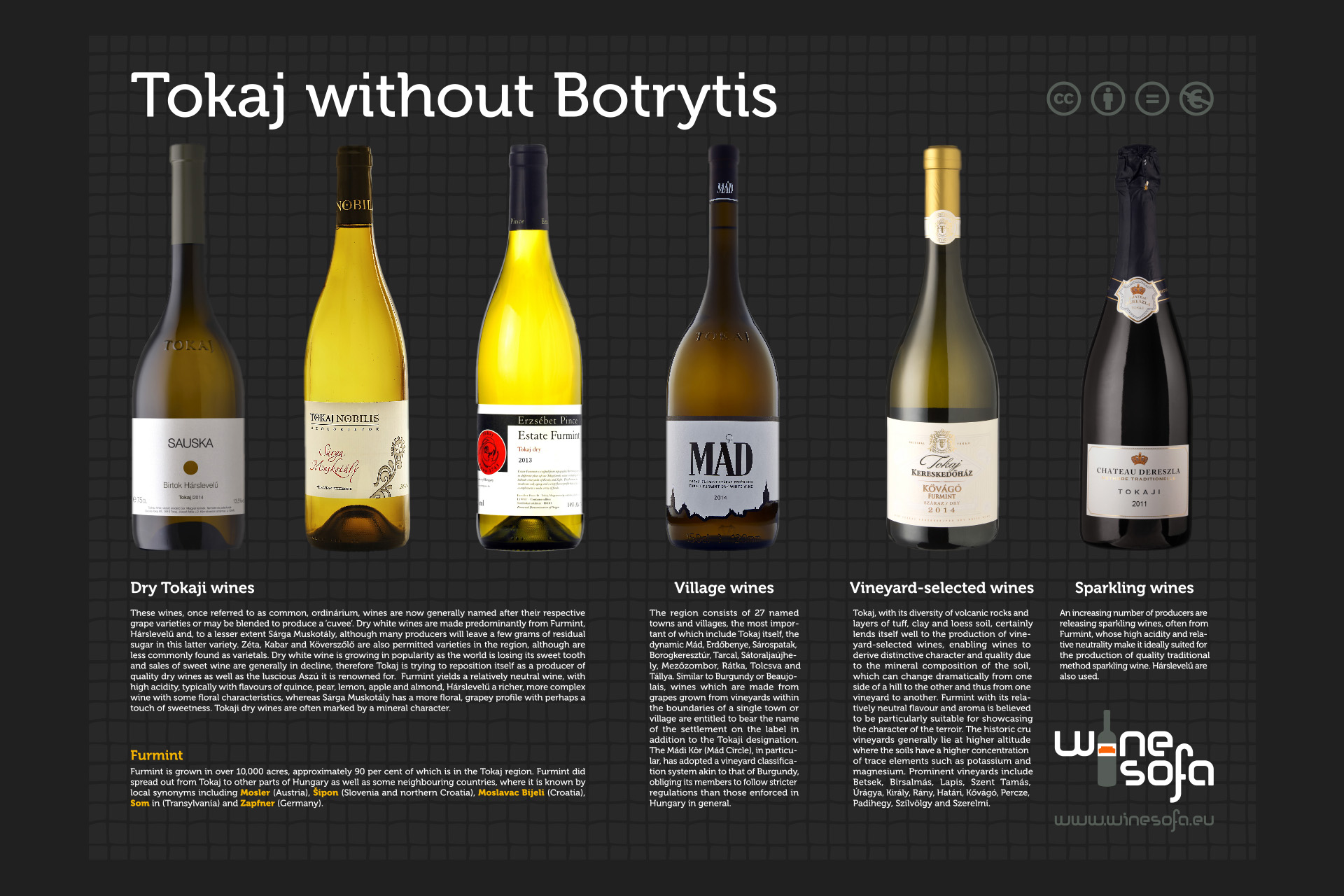 The Tokaj Guide's second issue was published (in 2016) and after many books on Tokaj, László Alkonyi swapped the keyboard for pruning shears (where else than in Tokaj-Hegyalja), István Zelenák and Dániel Kézdy also made sure not to leave the past decade without a book about Tokaj, the latter being also available in English. What is more, in addition to the great names already mentioned, Pajzos-Megyer found its way again and successfully returned and the mental map of wine consumers has been extended with many smaller family wineries whose wines can compete even with the best ones in terms of quality. Without Attila Homonna, Judit Bott, Samuel Tinon, László Szilágyi (Gizella Winery), Ádám Varkoly (Árpád-hegy winery), Dereszla, Gróf Degenfeld, Szent Tamás Winery, Füleky, Karádi-Berger winery, Béres, Ábrahám, Sauska, Tokaj Nobilis, Pendits, Hímesudvar, Patricius, Kaláka, Stephanie Berecz (Tokaj Kikelet), Árvay, Tokaj Montium, Gábor Kardos, DemeterVin, Erzsébet Winery, Holdvölgy, László Majoros, Paulay Winery, Barta Winery and Géza Lenkey, Tokaj-Hegyalja would not be where it is today. Without them, it could not be the wine region bottling more than a hundred high quality wines.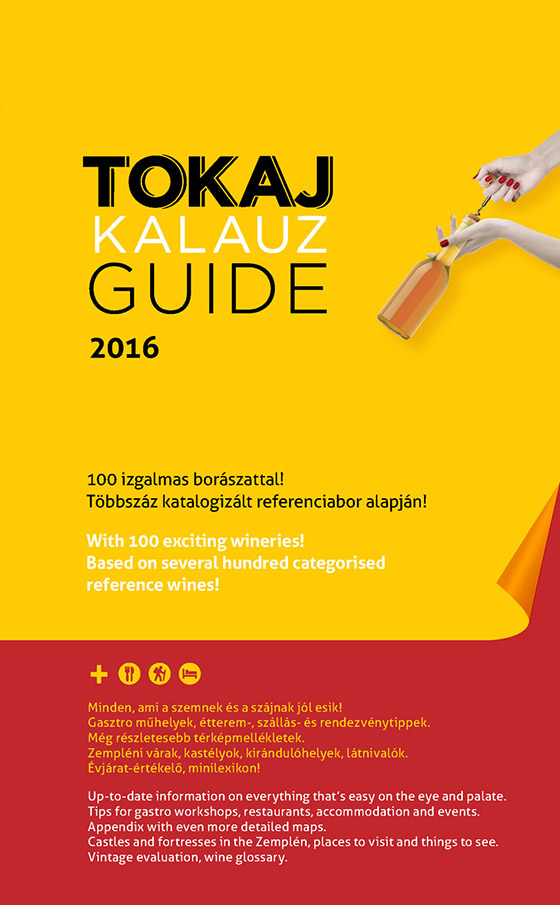 There is this "nice Hungarian tradition" when meditating about the past, possibly with a glass of golden aszú, we mourn over what has already gone. It's like as if we were unable to see through the countless losses and realize that we are still here breathing and talking, drinking and arguing, using our own mother tongue and many millions of us living in our own home country. The same goes for Tokaj. Considering the calamities this region and the people living and working here went through, it is a miracle that grapes still grow on these slopes. Let's just go through it without being exhaustive: foreign oppression, protective tariffs, armies pillaging the region, grape phylloxera, nationalization. Yet, somehow the Tokaj wines managed to revive again and again. If there is anything that deserves standing ovation, now this is it!