Following in the footsteps of Chardonnay, Cabernet Franc and Malbec, Furmint will also soon have its own International Day. Please make a note of it in your diary everyone, and we'll raise our glasses on 1 February...
The first Thursday in February is approaching, which for the last eight years, has been synonymous with Furmint February, a series of events beginning with the grand Furmint tasting in Budapest. Dániel Kézdy, the founder of the programme, is going to launch another event this year. International Furmint Day will make its debut on 1 February. The event will celebrate Furmint, the striking grape variety well-known in Hungary, but only just making itself known on the international wine stage. I asked Dániel Kézdy about his plans and concept.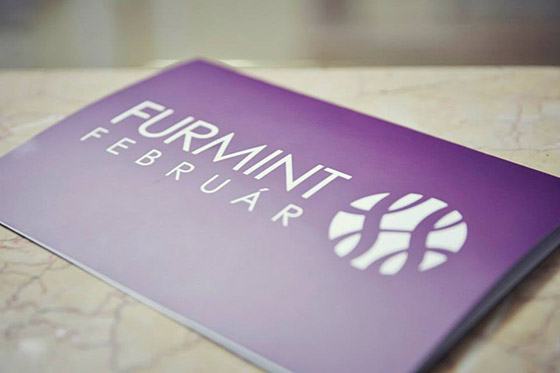 Many grape varieties in the world already have their own day. We celebrate Chardonnay on 21 May, Pinot Noir on 18 August, Cabernet Sauvignon on 31 August and Cabernet Franc on 4 December, just to mention the best known. Can a grape variety relatively unknown internationally really jump onto the bandwagon of such a system?
I believe so. You've only mentioned international varieties here, whereas there is an International Albariño Day too, which obviously came into being too because the Spanish are also just as proud of their local variety as we are of Furmint.
Could any indigenous Hungarian grape variety have its own international day?
I believe any could. It's simply a question of how it would be worth organising such a thing, and which wine has already caught the world's attention. I think that in Hungary's case, it might be worth trying Kékfrankos in addition to Furmint and, of course, Aszú, which, although not a grape variety, is a Hungarian wine speciality known by the world's wine lovers. We produce enough of both of these to make it worthwhile drawing the attention of international wine professionals and public opinion about wine. Olaszrizling may also be interesting, but until the variety has its new name, it would be difficult to do anything about this. However, the main thing is that, in practice, virtually anything could have its own international day, and I'm quite sure that others will follow our example.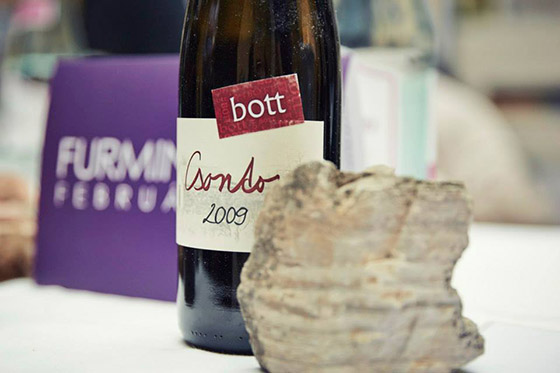 You've considered it important to promote the Furmint variety for some years now. Eight years ago, when you created Furmint February, hardly anyone believed in the event apart from a few fanatics, but time has proved them wrong. Was International Furmint Day also your idea?
No, it wasn't, although it's quite likely that I would have got this far anyway. I was first asked about this idea five years ago, but I felt it was still too soon, whereas since then it has pretty much come up every year. The final push came during last year's Furmint Forum in Kosice, because it became crystal clear then that the time was ripe for strengthening the variety's international position and that such an event would help enormously.
What's your part in the organisation?
Since the establishment of Furmint February, many people both within Hungary and international circles have sought me out regarding ideas connected to Furmint. They know my commitment to the variety and they see a kind of guarantee in me that this day will receive serious professional attention. I was happy to take on being the engine of the Furmint day, even though I know exactly how much work it will involve. It is a project of love on my part with a highly questionable financial return, but I got stuck in totally aware of this. You don't always think about your own pocket if you know that what you're doing is important.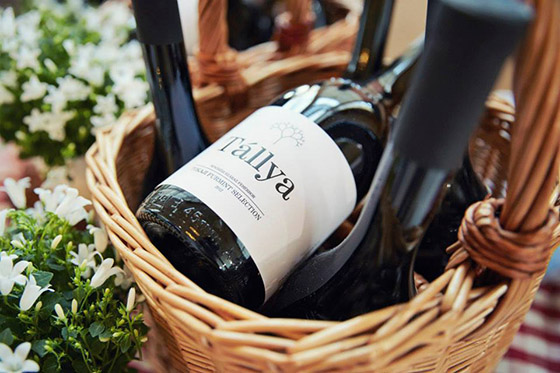 In Hungary, Furmint gets a whole month of attention, however we are only beginning to achieve something relatively slowly. How can we perform miracles in just one day?
We shouldn't expect miracles, but this one day is very good from many points of view. It's easier to communicate and easier to grab the attention of the international wine world for one day than to hold its attention continuously over the course of a month. The campaign, of course, will precede the actual day, so we're really talking about weeks of preparation; although the actual event is only one day, all the preparatory will work will need to be done by then.
What's the goal of the first International Furmint Day?
The goal can be clearly stated: we'd like to draw the attention of all the world's wine lovers to this special, extremely exciting and particularly enjoyable wine. We'd like to achieve this mostly by using social media and its opportunities. We would like to arouse the interest of as many people as possible in this variety and get them to taste the wine and report on their experiences. Just imagine that on 1 February, anyone opens a bottle of Furmint who can and uses the internet to show other people what they've been drinking. We hope that many people will be tempted to join in and that the wine-loving community will really pay attention to Furmint on this day.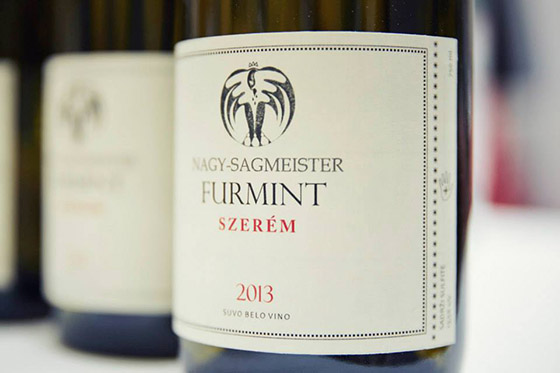 Are we only talking about Hungarian Furmint?
Mostly yes, but Slovakian, Slovenian and Austrian wineries who work with Furmint are also taking part in the campaign.
Are there any plans or ideas yet for the International Aszú Day too?
We plan to organise the first International Aszú Day in December 2017. Why then? Well, because we'd like to turn Aszú into the essential drink for important family occasions. Of some at the end of every difficult day, but unfortunately statistics show that we even forget about it during festivities. The 2016 accounts show that people bought rather little Aszú in December, and this can only partly be explained by the fact that many people live in difficult financial circumstances. It doesn't mean that they didn't buy any wine, rather that they didn't buy Aszú. The moral of this is that we should change approach, we need to draw people's attention to Aszú's special characteristics. I firmly believe that a wine can only be successful if it has a strong domestic foundation, although Aszú is in many ways in a special position, because it seems that, given current market conditions, it could make its initial breakthrough abroad – which could then perhaps ripple back to Hungary.
One of our favourite varieties, Kékfrankos, known in Austria as Blaufränkisch, has a huge following. Do you plan to establish an International Kékfrankos Day together with Austrian partners?
Oh yes! I think we need to establish this day together. A good example of this was set by the World Malbec Day, which was launched in 2011 and is working extremely well, although we shouldn't forget that this campaign receives substantial state support every year.
Has a day already been picked for Kékfrankos Day?
Not yet, but we have already started to coordinate with wineries from the two countries. It looks like the best day for it will be sometime in the autumn.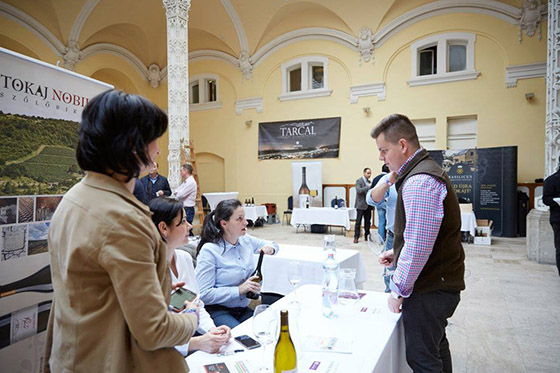 Is there any chance of the organisers procuring any state support to help popularise the various international days for Hungarian varieties?
We're not aware of any such intention for the time being. International Furmint Day, just like Furmint February, is a grassroots event, funded only by private money. It would be great if the state would grant support for setting up and managing later such, and similar, popularisation campaigns, and here I'm not only thinking of money, but even if that doesn't come about, we'll still establish the event and hopefully it'll then achieve its goal, just like Furmint February, only a little more slowly. Hungarian professionals and any winemakers who've joined them are laying the ground work, and we expect even more people to come on board, as this is essential for success.
The day after International Furmint Day, namely 2 February, will see the grand Furmint February tasting in Budapest, which will launch an entire month devoted to Furmint. What's the situation with this event? Has the number of exhibitors increased again?
It wasn't really our goal, the organisers I mean, to grow, yet the number of winemakers exhibiting has grown by at least 10% every year. This is primarily because lots of people have planted Furmint in recent years and there are also huge numbers of new wineries. The effects of the Furmint revolution are already starting to be felt. This started in Tokaj 10-15 years ago and then swept across the country. After the Budapest event, Furmint February will set off on a countrywide tour; this year, there will also be more large-scale events as well as numerous small ones. I hope nobody will be left without Furmint this February.
(First published in Hungarian on Borsmenta on 11 January / Photo by Dancsecs Ferenc / FurmintPhoto)