The 2 bottles by Daniel Ercsey
The usual #koccintsaszuval campaign brings along the usual end of the year plethora of aszús. Let's hope the campaign reaches as many people as possible and brings an upturn in aszú sales as the market seems rather sluggish at the moment. It would be a welcome and timely boost as beyond the usual war cries - i.e.Tokaj aszú is part of our national heritage, a 'hungaricum', unparalleled in the world of wine -, aszús are actually not just super delicious wines but also cool. At least abroad. If only the same could be true about Hungary too…
I've been taking part in this campaign since 2017 and the first aszú in my glass was from the Béres Winery (you can read it here in English). Then it was the marvellous aszú of the Barta Winery that I took along to Kassa/Kosice for the Furmint Forum, finally, last year I savoured three aszús by Hétszőlő. It's a hard life but you really don't have to feel sorry for me. Joking aside, I think it's time to clear the air and challenge some established ideas. There is no use in crying over the price of aszús, in a better world they would be even more expensive and it wasn't any different in the past when aszú was the favoured beverage of royals and the aristocracy. However once you are in possession of a bottle, drink it as you like. There is nothing worse than snobbery getting in the way of enjoyment. You dislike wine glasses or you prefer your aszú with tonic as a cocktail? Do as you wish! The only thing that matters is to carry on trying, to taste as many aszús from various wineries as possible because this is the only way for you to find your favourites. And once you've got the hang of it, it's time to introduce new aspects, like vintage character, grape varieties (let's not forget that all six approved varieties in Hegyalja can be used in aszús too), oak management.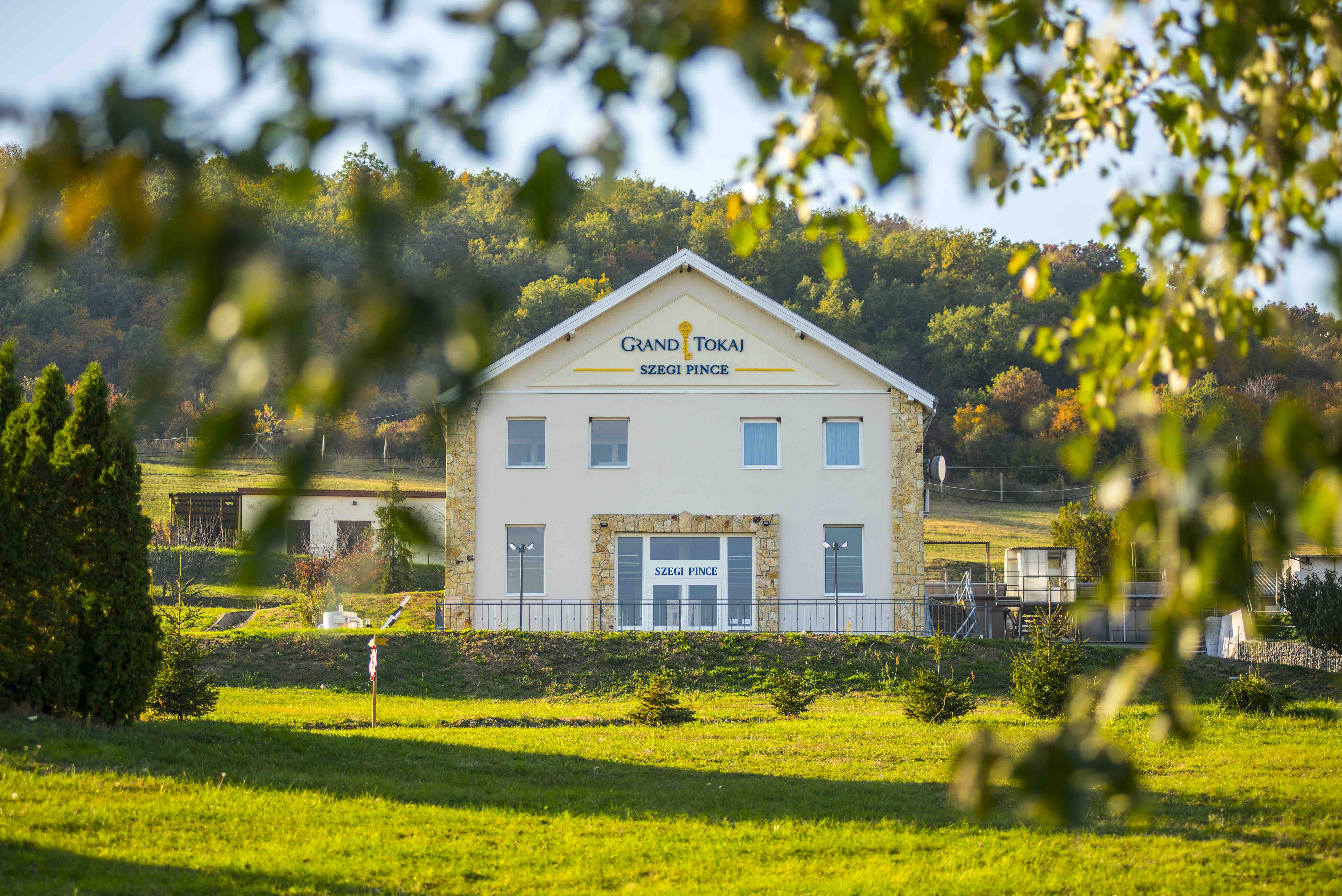 One of the cellars owned by Grand Tokaj
The aspect I'm going to focus on now is that of vintage. This is what I was considering while tasting the two aszús. Global warming is bringing wide-reaching and fast changes to Tokaj. There is no denying that good aszú vintages are harder to come by, botrytis is down, shrivelled berries are up which is great for the production of late harvest style but seriously effects aszús where botrytis is essential. With the focus shifting towards dry wines an increasing number of Tokaj winemakers are opting for earlier harvests which in turn diminishes the chance of aszú berries to develop, so it's not uncommon that we never even learn whether a vintage might have been right for aszú production…
If all the stars are aligned and it is possible to craft aszús then a decision has to be made on which vinification path to take. Hot years like 2003 and 2013 mean serious challenges to winemakers. On the one hand in hot vintages acidity decreases, while sugar and potential alcohol increases. The wines may have shorter ageing cycles, they are denser and creamier. Barely a month ago I tasted quite a few 2013 aszús blind and I got to the conclusion that by and large the best results were achieved by those winemakers who reacted to the pecularities of the hot summer, who tried to adapt to the unusual conditions by steering away from the "established" route. What do I mean? Most 6 puttonyos aszús from 2013 lean towards high residual sugar, big body, creamy texture and often show candy floss aromas. What they lack is the typical acidity of Tokaj aszús which "wipes" the palate clean leaving an almost dry impression on the finish. It seems that winemakers who opted for lower residual sugar and brighter acidity have made the right decision. On the other hand, if the barrels were filled with weightier juice then a possible solution was to support the acidity with tannins. Aszú is undeniably a tannic wine but this is something rarely mentioned. It's not a sin to use oak, new oak even, in fact well-judged barrel ageing can contribute a lot to the enjoyment value of these wines.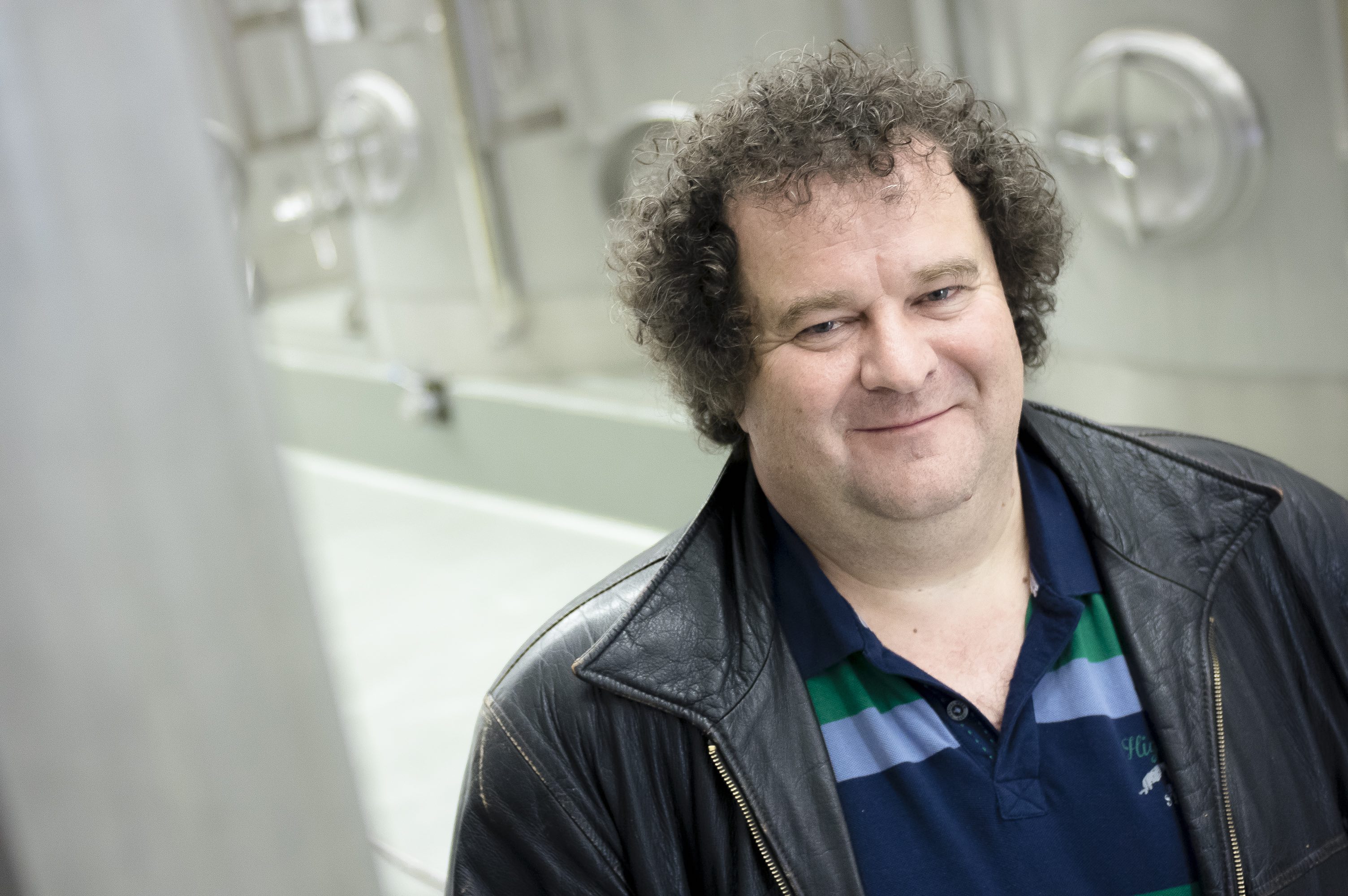 Károly Áts, the winemaker of the Grand Tokaj winery
There is a decade long gap between the two aszús I have tasted. 10 years in a rapidly developing wine region like Tokaj is more like 20 or 30 in other regions. In 2003 the Sauska staff started picking aszú berries on 4 November with the Medve, Úrágya and Birsalmás lieux-dits. The hot summer accelerated ripening however the development of aszú berries came unusually late, what's more, snow hit the region as early as October. The overall character of aszús in this vintage is warm with balanced acidity. It is not uncommon that the acidity which seems to recede by the end of autumn makes a comeback; sugar levels and concentration can also decrease after a wet spell, maybe something similar happened in this instance too. The 2003 Sauska 6p is in its prime at this stage. It has left behind its adolescence years, the colour is darker and beyond the usual dried fruit and citrus the aromas show the effects of botrytis with notes of mushroom, a bit of peanut brittles and Darjeeling tea. If you have managed to hold unto it until now you have reached the right drinking window, the wine will probably change less in the next 20-30 years than it did in the previous 10 years. Definitely a five star wine, my score is 92 points.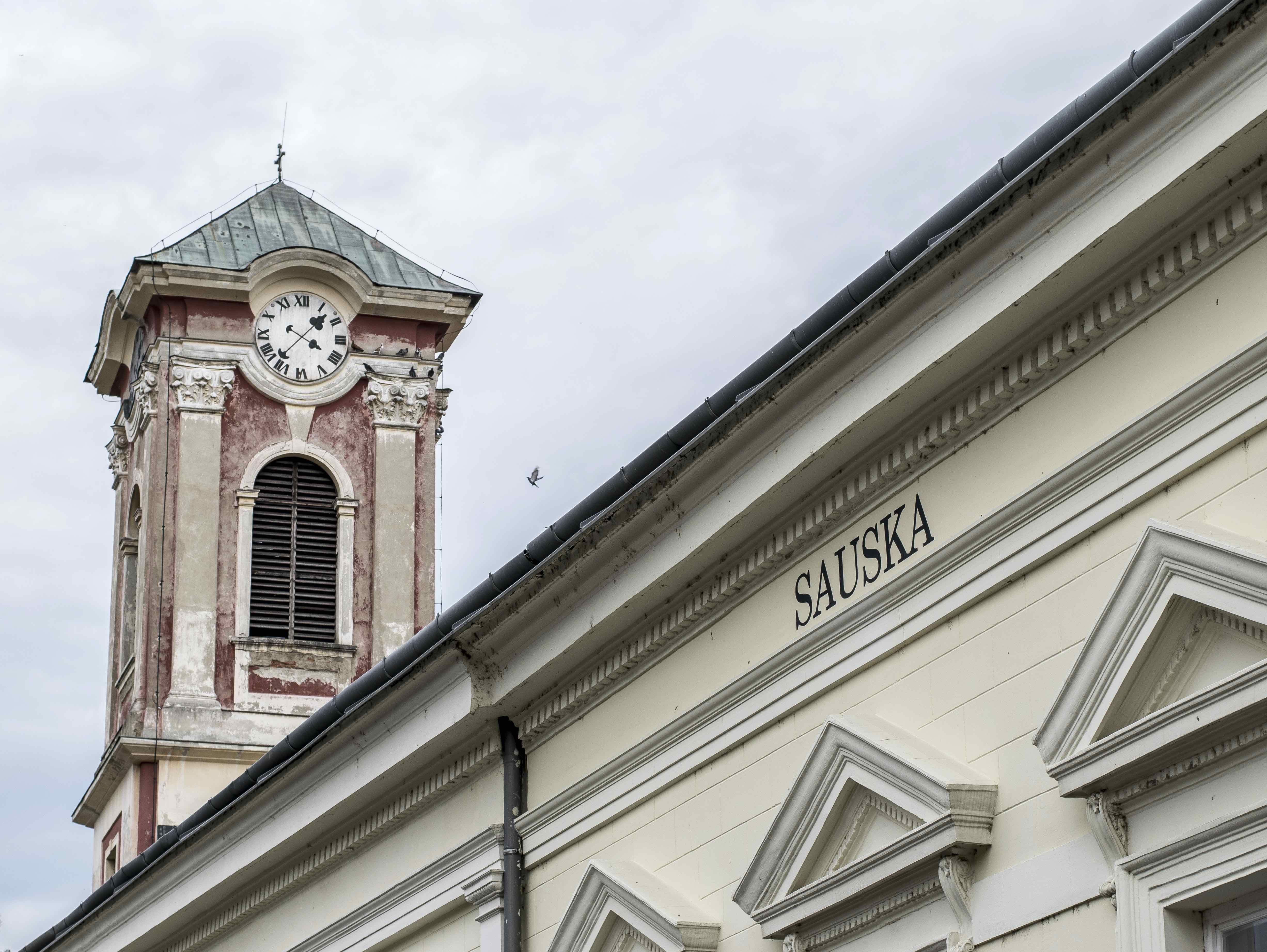 The Sauska Estate in Tokaj downtown
Probably it's unfair to compare a 5 puttonyos aszú with a 6 puttonyos, but this is what I was handed. So my other bottle was a 2013 5 puttonyos aszú from Grand Tokaj (formerly known as Kereskedőház). Not that it rendered impossible to draw conclusions. 2013 was a hot year, the weather remained warm until the end of autumn, problems arose mainly during spring at flowering. Many experts believe that this is the best aszú vintage of the decade worthy of top accolades. I am fully aware how important it is in the life of any wine region to have perfect vintages, but to my mind it's a mistake to call reasonably good aszú vintages perfect because by doing so we run out of words to distinguish the truly exceptional from the very good. This is why I'm not going to rate 2013 higher than 4 stars. As I have mentioned aszús in this vintage tend towards high residual sugar, so a 5 puttonyos aszú could well be a welcome exception. Sadly, this is not the case. True, residual sugar is fairly moderate at around 170g, but the 7.7g/l total acidity is rather unexceptional. Mind you, one should never forget about the demands of the market and a wine like this is an "aszú for weekdays" and as such it's perfectly fine. It may lack elegance and the almighty power of acidity, but it scores high on drinkabilty, it's pure and playful, so I'm in no doubt that this is a wine many customers will cherish. A perfect introduction to the delights Tokaj aszús can offer and my score is 88 points.

But that should be enough of analysis, go out and buy a bottle of aszú, it will match Granny's cookies, Mom's cabbage, the burnt roast turkey with chestnut stuffing or the pancakes with apricot jam hastily prepared to replace the burnt turkey. It's also great with cigars or simply on its own. Drink aszú, for Christ's sake, it's heavenly! Kisses, tara and peace…