Cover photo: Finest&rarest
When you buy a bottle of Tokaj Aszú, you know that once you get home, you'll be tasting a wonderful, sweet wine with vibrant acidity. But surely there's more to know about it than that, isn't there?
The answer to this question is further complicated by the fact this delightful sweet wine going by the name of Tokaj, which has another name besides that of its geographical indication (as Tokaj is both a town in Hungary and a wine region), can be made in two countries. This is no joke, just look at this site's map of Slovakia! There is also a small wine region in Slovakia bearing the same name of Tokaj. This was, of course, originally one wine region, only the storms of history cleft it in two. So, let's just run through that again. This famous sweet wine from the Tokaj wine region is called Aszú in Hungarian and Vyber in Slovakian. The two wines are almost the same. However, I don't want to talk about this astonishing and somewhat unknown fact, but rather about the style of these wines.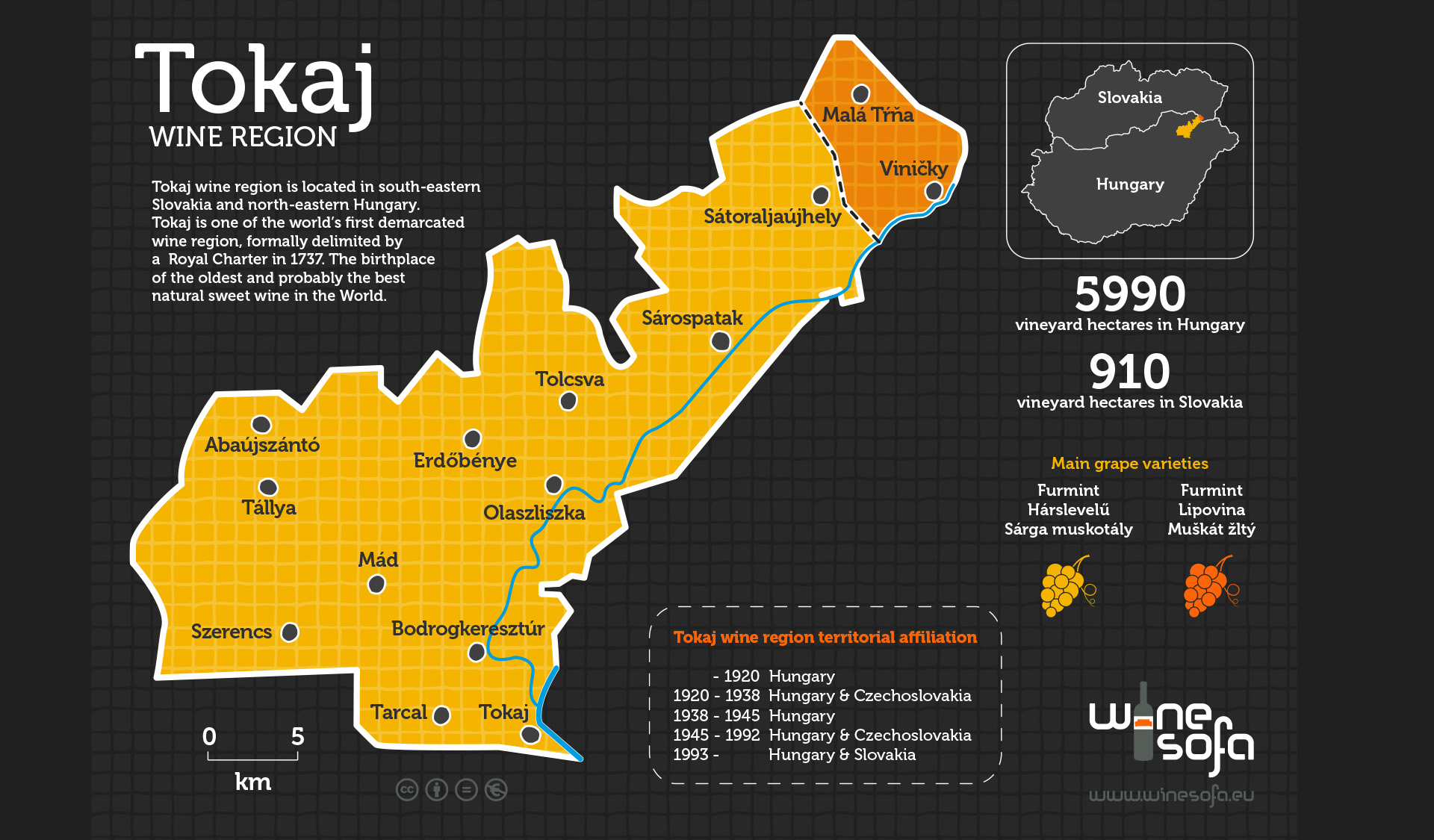 Tokaj infoposter by Tom Doma
When the world re-discovered Tokaj wine at the end of the eighties, it simply saw its past and the opportunity that presented. Hugh Johnson, although he had not created Tokaj in his own cellar, said jokingly that he loved something that might only have existed in his imagination. A sweet wine which emperors, tsars and kings vied for once upon a time. But what did he have in his glass? (Of course, it would be simpler to ask him that, but after having had the pleasure of drinking a great deal of Tokaj wine from the seventies and eighties, I also have my own ideas about this.) At best, and this really is the best possible version imaginable, his glass contained a brownish, perhaps old golden wine, with an extremely oxidised nose and palate and flavours predominantly of dried peach and apricot, yeasty breadcrumb notes, walnut, almond, hazelnut and perhaps some brittle, with, of course, its amazing acidity enduring right until the finish and scouring his mouth dry, despite the 150-200g of residual sugar!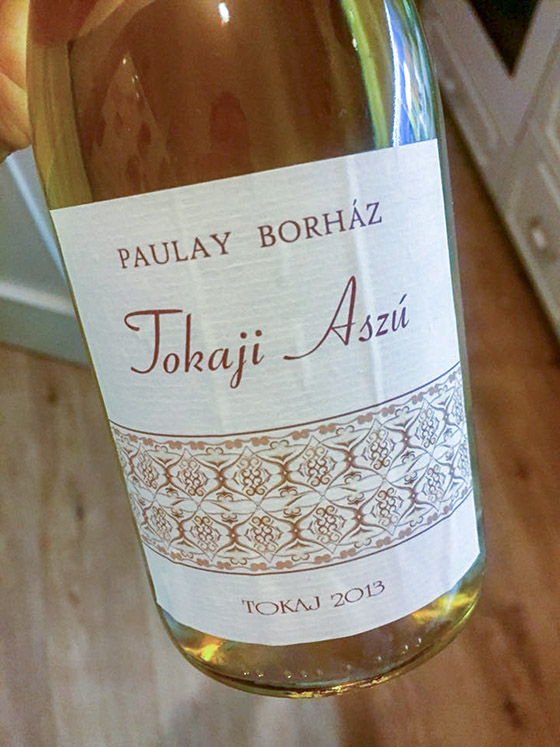 Check the tasting note below! Photo: Daniel Ercsey
I have already written about such Tokaj Aszús for Purple Pages, these often fortified Aszús nowadays referred to as 'old school'. However, it was not only this winemaking technique, which was banned in 1990, that changed the character of the wine, but also something else. Namely, oxidation. On the one hand, the old school Tokaj wines were made with a completely different sulphur level due to their fortification, i.e. almost zero; moreover, in response to the needs of the Soviet market, from the 1950s, the Tokaj Aszús from the nationalised wine cooperatives were heavily oxidised. This was achieved by leaving some ullage in the barrels. The original goal was for Tokaj Aszús to display the aromas and flavours of a 30-year-old wine even when they were young. This reminds me of when we once gawped entranced in a small Anatolian town as a carpet dealer spread his seemingly valuable carpets on the road and then watched on in delight as one car after another drove over them. When we asked him what he was doing, he replied that American customers would pay more for carpets that looked older and more worn.
Later, in the sixties and seventies, it turned out that the Soviet market couldn't care less what they were drinking, so long as it contained alcohol and sugar. And this is how such wine monstrosities I have also often tasted were born, wines flouting the name of Tokaj Aszú given that they were no longer naturally sweet wine, since they were fortified, over-oxidised and, what's more, had their sweetness adjusted with concentrated must.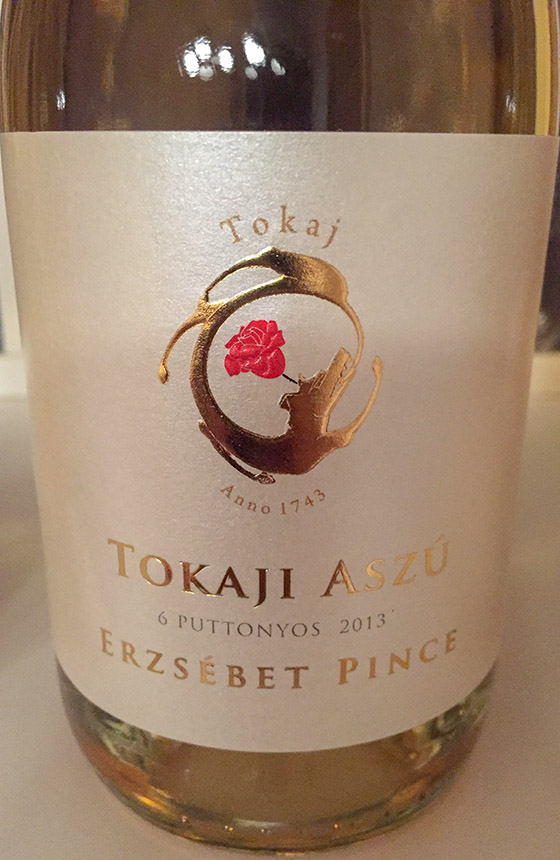 Check the tasting note below! Photo: Daniel Ercsey (Tip: aszuprime)
Naturally, there were, and are, also delightful wines amongst these 'old school' wines! If Tokaj Aszú remains a naturally sweet wine with its wonderful acidity and, in line with old traditions, it spends as many years in barrel as it has 'puttony' (baskets) of aszú berries, but the barrels are almost full, then it's only the lower level of sulphur that might be problematic. However, when tasting these Aszús, it's not necessarily an issue. After eight to ten years, wines produced like this already show fig, cocoa and cigar smoke characteristics and are an extremely attractive prospect for consumers.
In the mid-nineties, a new style Aszú superseded this old winemaking technique in Hungary, which is what you'll still be drinking today when you buy Tokaj Aszú from a wine merchant. The pioneers were Disznókő, Royal Tokaji, Hétszőlő, Oremus, Pajzos-Megyer, Szepsy István, Vince Gergely and Zoltán Demeter. It was Disznókő's 1992 Aszú that provoked the scandal, and it did become a scandal, and quite a considerable one at that. The wine was golden in colour and fruity. It was like any beautiful Aszú we know today. This was the first such Aszú and the first that was refused the necessary commercialisation permits because it was deemed not up to scratch in the mandatory quality control tasting!
As far as I recall, the judges felt it was lacking 'Aszú character' or rather what they had got used to under the forty years of communism - the fig, chocolate, breadcrumb and oxidised flavours. Unfortunately, or rather fortunately, 1993 was a good year, and most foreign-owned wineries released new Aszús similar to this one. The war lasted ten years and its outcome can be seen on the wine lists of London restaurants. The new style won, bringing with it a far higher level of sulphur and earlier release. Now, as I write these words, there are producers (mainly small family estates) who have completely sold out of their 2013 Aszú. You simply can't get hold of it. These wines often retain their fresh character for twenty years, only then reaching adolescence. Due to the high sulphur level, the wines are still golden yellow with primary citrus aromas and plenty of dried apricot even when they are ten to fifteen years old. The 'French style', as it is still scornfully dubbed by advocates of the 'old school', and, although there is still a good number of them in the wine region, it seems that they are not what the market favours.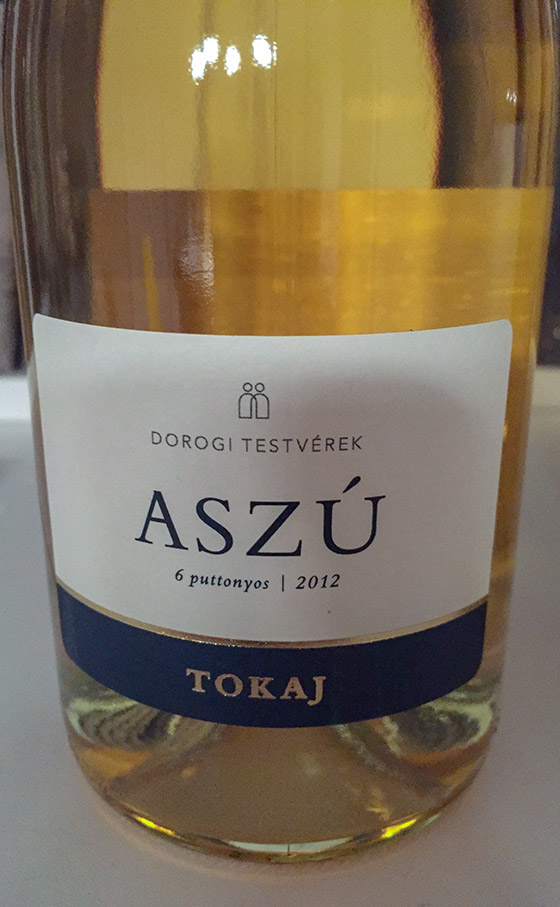 Check the tasting note below! Photo: Daniel Ercsey (Tip: aszuprime)
There are also those bucking the trend, like Samuel Tinon, who swapped running his family estate in Bordeaux for the chance of his own small Tokaj estate and who is experimenting with low sulphur levels for his Aszú wines, or István Szepsy, who has just released his latest Aszú vintage – the 2009. And if there's anyone who knows what he's doing, it's István Szepsy, the most prominent winemaker in Hungary, the King of Tokaj Aszú, who even the French honoured with a prestigious award. Could it be that the true path lies somewhere in the middle?
Why am I putting all this down on paper? Firstly, the Slovak Tokaj producers seem to have held onto the style of winemaking now called 'old school' in Hungary, so most Slovak Vyber shows a more oxidised character than the Hungarian Aszús. Secondly, I've heard many Slovak winemakers saying the same as the defenders of the old school were saying twenty years ago, that Hungarian Aszús are not real Tokaj wines, as they lack the Tokaj character, the mature aromas and the complexity. Thirdly, I know some Hungarian producers too, who, frowning secretly down in their cellars, think like this. Whereas these wines are, in principle, made with winemaking techniques laid down by winemakers a hundred years ago, purely with the aim of showing Aszú's fresh countenance and flavours. In my eyes, however, the moment of truth has arrived.
You can still buy most large estates' 1993 Aszús and at relatively affordable prices. The question is this: how different is new style Aszú from old style Aszú from 1993 in a blind tasting? Which would have greater Aszú character? What kind of mark have the last 25 years left on these wines? Have these Aszús matured completely differently or has time glossed them in a similar way? What is it like to taste a freshly released and a new style Aszú from 2009? What might be the difference between a newly released 2013 new style Aszú and an old style barrel sample?

What is AszuPrime? A special selection of the best aszu wines for treasure hunters. (Ready to order?)
As soon as I manage to organise such a tasting, I'll let you know the results. Until such time, here are my tasting notes of some Aszús I've tasted in the last few weeks, with especial regard to the vintages.
Note: specifying the number of puttony has no longer been obligatory in Hungary since 2013. Now, the term Aszú can only be used for wines with a minimum of 5 puttony, i.e. a sugar content of at least 120g/litre, the aim being to make the regulation more transparent in future. This was not introduced in Slovakia, the terms 3, 4, 5 and 6 putnovy remained. You can use the number of puttony in Hungary in the future, only the minimum sugar content has changed.
Paulay Borház - Aszú 2013 I 94 points (158g sugar, 10% ABV) (Click here for our article about the winery!)
Very intense nose of apricot jam, a touch of apricot liqueur, vanilla, Williams pear and white flowers. Explosive on the palate with vibrant acidity, citrus fruit, loads of apricot and beautiful botrytis character. Medium-bodied with attractive tannic support and an infinite finish. It's in great shape!
Erzsébet Pince - Aszú 2013 6 puttonyos I 95 points (225g sugar, 9% ABV) (Click here for our article about the winery!)
Masses of citrus, elderflower, flowers, dried fruit and a pinch of white pepper on the nose. Medium to full-bodied on the palate with a creamy texture, remarkable tannins and smooth acidity. Flavours of pollen and citrus fruit, honey and green tea, apricot and peach. The dash of herbs and the tannins both contribute a slightly bitter note to the finish, which make this Aszú a little reminiscent of a Sauternes, although you know you are in Tokaj thanks to its acidity. Perhaps the year's best Aszú.
Dorogi testvérek pincészete - Muskotály Aszú 2012 Lónyai dűlő 6 puttonyos I 93 points (177g sugar, 12% ABV)
Vineyard-selected Aszú produced from 100%-ban Sárgamuskotály (Muscat Blanc à Petits Grains). Aromas of gooseberry, mint, dried fruit and elderflower honey. Rounded acidity with citrus fruit and plenty of floral notes, melon and mint. An intoxicating Aszú, which I'd recommend to serious wine lovers because of the pure Muscat. The finish is almost endless.
Finally, let's look at a guaranteed new style Aszú from 1999 and an old style one from 2002!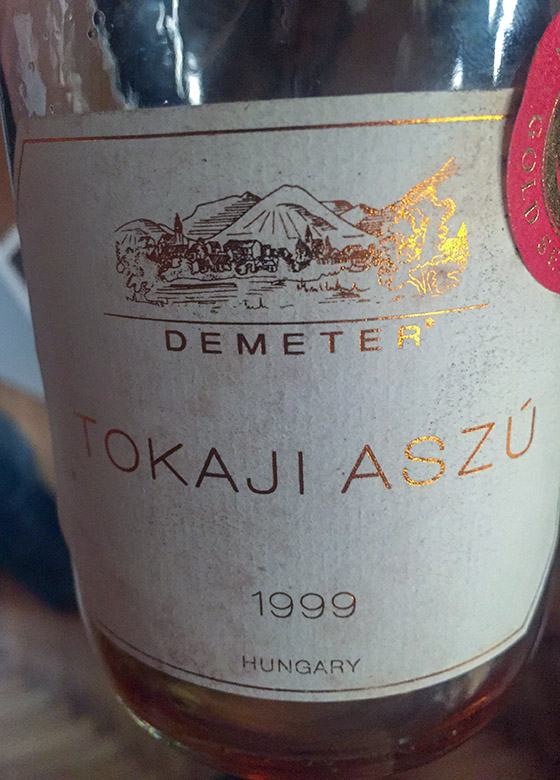 Photo: Daniel Ercsey
Demeter Zoltán - Aszú 1999 6 puttonyos I 96 points (223g sugar, 9.1% ABV)
Nose of fresh fig, green tea, a touch of saffron, caramel and slowly dissipating root vegetables. Explosive acidity in the mouth with a medium to full body and beautiful maturity. Flavours of citrus fruit and honey are still present, but tobacco and propolis have already developed. The tannins lead the finish along with persistent notes of brittle. Refreshingly exhilarant!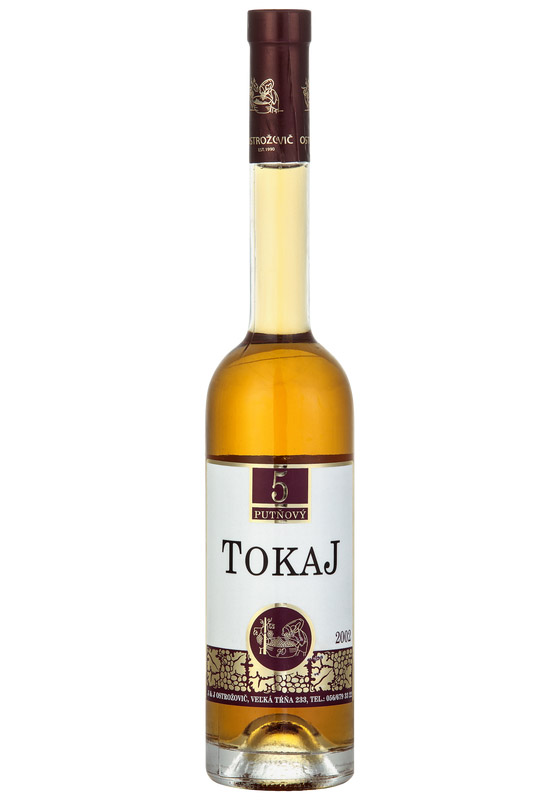 Photo: Ostrozovic Winery
J & J Ostrožovič - Tokajský výber 2002 5 putňový I 91 points (156.4g sugar, 11.1% ABV) (Click here for our article about the winery!)
Amber with green reflexes. Decisive, pleasant and broad on the nose with aromas of tea, bergamot, orange, coconut, chocolate and a touch of oxidation. Full-bodied and mouth-filling with serious residual sugar content along with lively acidity. It starts a little sluggishly, then the acidity explodes. The oxidative character comes to the fore on the finish with notes of walnut, coffee and cocoa.