Anyone who reads the title will probably wonder whether they should drink or eat Prokupac. Certainly, the most popular autochthonous Serbian grape variety is not particularly well known around the world, which is why we decided to go and visit some wine regions and wineries in Serbia.

We visited the Temet winery in the first article of our series. Our next stop was in the Tri Morave region, in the area known as Župa, the town of Aleksandrovac, to be more precise, where we were the guests of the Budimir and Ivanović wineries. Then we travelled 70 kilometres to the south to the heart of the Toplica region, which boasted thousands of hectares of vines in the past; today, however, a single winery, Doja, is pursuing modern, market-oriented farming close to Blace.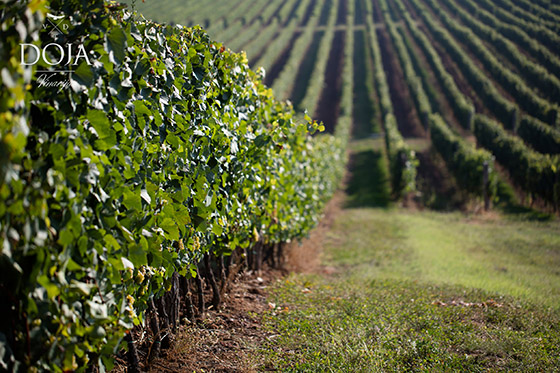 Doja
Nowadays, we are more likely to find fruit trees on the Toplica hills, most typically plum and sour cherry, but vines cloak the landscape around Doja. They have planted 26 hectares so far, but at least 40 are being prepared on the 430-470m-high vineyards. The oldest written records of Prokupac come from this area, where it was already being cultivated in the 14th century.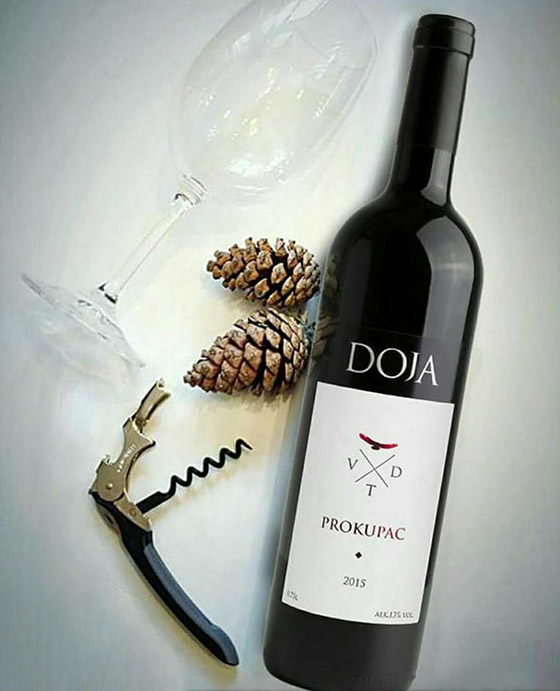 The ancestors of the Todić family were already making wine here in the 19th century; its later generations are now cultivating the white varieties Chardonnay, Pinot Grigio and Tamjanika and the red varieties Prokupac, Cabernet Sauvignon and Merlot. Prokupac, with 10 hectares, represents the most significant plantings.
The white 2016 Belo Chardonnay-Pinot Grigio blend was a fresh, spicy wine with some creamy apricot. The Chardonnay from the same vintage was technologically sound, but very different in style, strongly influenced by barrique ageing.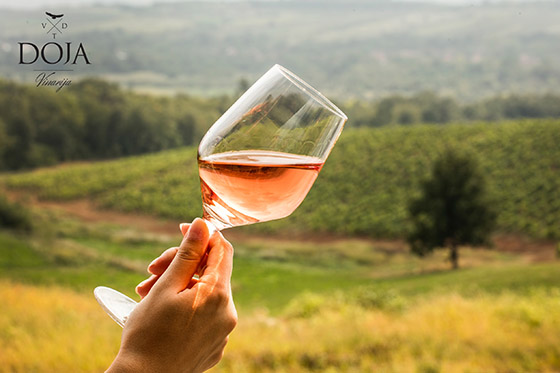 I much preferred the 2016 Prokupac with its clean fruity, sour cherry nose, good acidity and red berry fruit, similar to Kékfrankos. The Merlot and Cabernet Sauvignon blend was equally fruity with blackberry, sour cherry and raspberry as well as more powerful tannins and greater spiciness.
Prokupac
The purpose of our trip was primarily to get more familiar with the Prokupac variety, but we just explored a few wineries and vineyards during the three days, with only time for a couple of dozen tastings of Prokupac. What is certain though is that, like Blaufränkisch in Austria, Hungary, Moravia, Slovenia and southern Slovakia, and Fetească Neagră and Negru de Dragaşani in Romania, Prokupac should fulfil the role of key local variety here. Moreover, it produces some really appealing wines and adds some extra tension and flavours to the usual blends.
Thus far, we have only tasted wines with friends in Budapest and Pécs on Prokupac Day (as well as attending the first International Prokupac Festival in Belgrade), but we will be able to taste Prokupac later this year on 14 October in more depth and with a wider audience. At least, we will try to organise a Prokupac Tasting in Hungary!