Anyone who reads the title will probably wonder whether they should drink or eat Prokupac. Certainly, the most popular autochthonous Serbian grape variety is not particularly well known around the world, which is why we decided to go and visit some wine regions and wineries in Serbia.
Things that are close by sometimes seem far away, but distance is often only in our heads. WineSofa (and the Hungarian magazine Pécsi Borozó) has, right from its inception, made no secret of its goal to bring Central European wine regions closer to the hearts of the world's wine lovers. We've already written a few articles about Serbia and have visited a few wineries, but we have not yet published much on the areas to the south of the Sava River, or on the local grape varieties.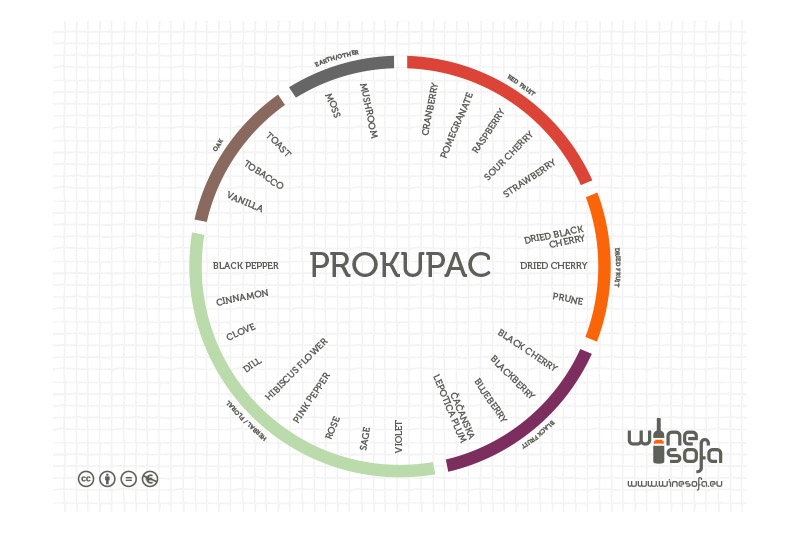 For example, Prokupac (also known by the names Rskavac, Kamenicarka or Zarcin) is the most popular local blue grape. The variety, which is related to Kadarka along with Papazkarasi, is cultivated on a thousand hectares and now ends up in consumers' glasses both as a single-varietal wine and in blends. There is also about 3,500 hectares of the white Grašac (also known by the names Grasevina, Olaszrizling, Welschriesling and so on…) whereas the over thousand hectares of floral, Muscat-scented Tamjanika is scarcely enough to meet demand and it's also growing in popularity.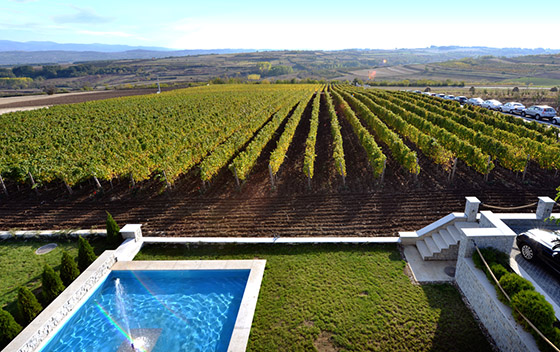 We visited two of Serbia's twenty-two wine regions (they call it rejon). Our first destination was near Jagodina, to the south of Belgrade. This city of 40,000 inhabitants can be reached by motorway and boasts well-developed tourist attractions, entertaining its visitors with a zoo, an aquapark and a huge city park with an eight-meter-high artificial waterfall. There are two major wineries, Cilić and Temet, close to each other about ten kilometers from the city.
Temet
Temet cultivates 30 hectares, which it is now extending through some acquisitions. They began to plant their own vineyards in spring 2010, firstly with Pinot Grigio, Chardonnay, Pinot Noir, Syrah, Cabernet Franc and Cabernet Sauvignon. Local varieties Prokupac, Morava and Tamjanika were then added. Whites account for around 70% of production, which is around 200,000 bottles per year in total.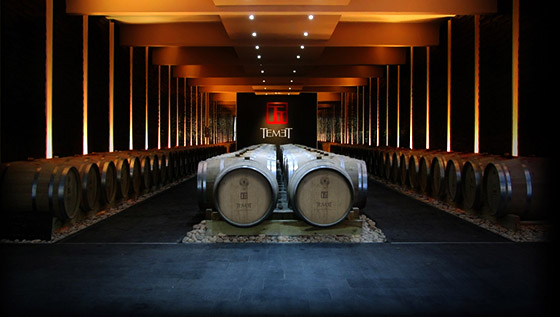 The winery is located on the top of a hill and, as well as the processing and maturation facilities, there is also a tasting room in the heart of the vineyards with a wonderful view from its terrace. We taste a few of their wines here, whose foundation is the Tri Morave range based on local varieties. The white, for example, is a Morava, Tamjanika and Smederevka blend, whose 2017 vintage is fresh with floral aromas – the perfect wine for sipping on the terrace. The red version is almost entirely Prokupac, supplemented with a little Merlot. The 2016 we tasted was a fruity, balanced, easy-drinking wine. The Tri Morave traditional method sparkling wine has only just been launched. The brut version is 100% Tamjanika and appropriately aromatic and floral with restrained acidity whereas the rosé brut, 50% Chardonnay and 50% Pinot Noir, showed more mature, toasty aromas.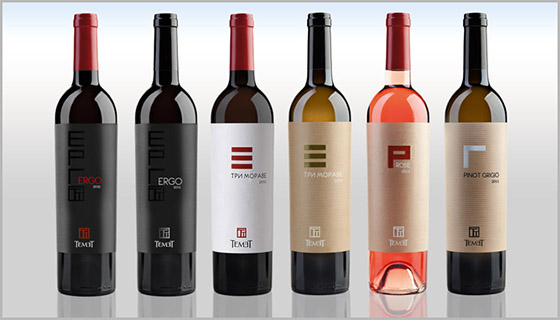 Their premium range is called Ergo. The white is a 90% Chardonnay, 10% Pinot Grigio blend aged for 14 months in new French barriques. The 2016 had great acidity with lovely oaked Chardonnay characteristics. The red 2016 Ergo was a blend of 55% Merlot, 23% Cabernet Franc, 20% Cabernet Sauvignon and 2% Petit Verdot, with 16 months in French and American oak. A spirited wine with aromas of coconut, vanilla and clove. Full bodied, yet still very young.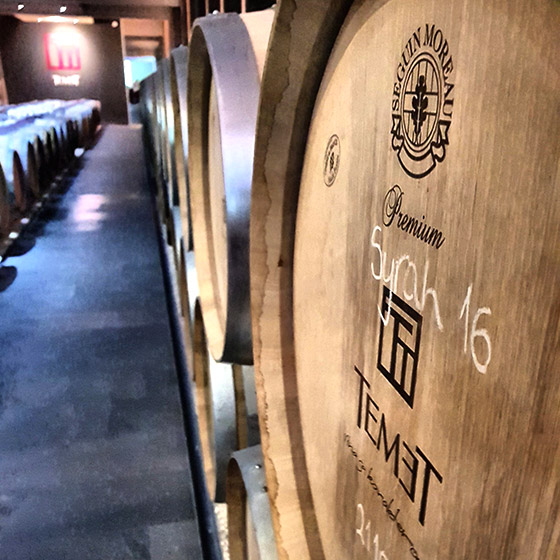 We finished with two specialities. The 2017 Pinot Grigio was a smooth, easy-drinking, energetic, appealing white. While the red Tri Morave Rezerva 2016 was a real experience. Not yet launched, the Cabernet Franc and Prokupac blend (60/40) was a fruity, well-structured rich wine with just the right amount of oak.