There's nothing that excites a wine geek more than tasting an unknown, or even better, an obscure wine – from a new grape variety, country, region or style, preferably that few others have tried before them! This was probably the case for many of the non-Serbian participants of the Prokupac conference held in Belgrade this October to explore the possibilities of this oh-so-Serbian black wine grape variety, considered an 'ugly duck' variety for so long.
Given the previous unpopularity of the variety, very little research has been done into the variety, no systematic work on its aromatic and flavour profile; Serbia, like many others, is in search of its own 'national variety', its calling card, so to speak, but what form should this take; like in many Eastern European countries, wines are drunk young in Serbia, so there is little concept about how it ages; and what's the best type of glass to taste Prokupac from. Hungary has its Furmint glass and Croatia its Malvazija glass, so how about a bespoke glass for Prokupac? The conference aimed to make a start on attacking these questions, and more. And, of course, tasting some Prokupac!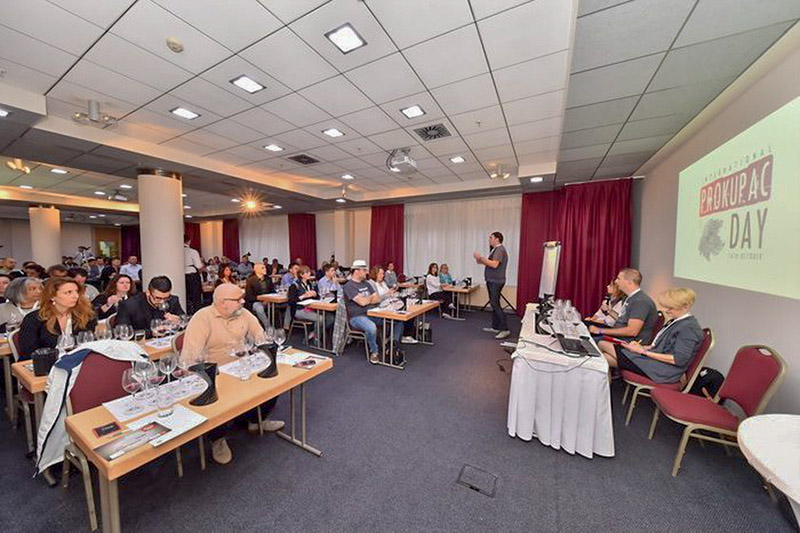 A hundred years ago, Prokupac was the most important planted variety in Serbia, but it was considered a poor wine by the state cooperatives as it was not productive enough – quantity was king at this time, so it was ripped up and replanted with international varieties. However, Prokupac's day would come again and since around 2000, it has been experiencing a renaissance in Serbia with small, boutique family wineries increasingly working with the variety. Is the ugly duck growing up and becoming a swan the country can be proud of? The conference is just one step in trying to discover this.
Small regional producers are crafting Prokupac wines in a variety of styles and qualities, so samples were collected from all over Serbia in order to create a tasting profile (here is WineSofa's take on this), with more than forty wines being tasted along the way.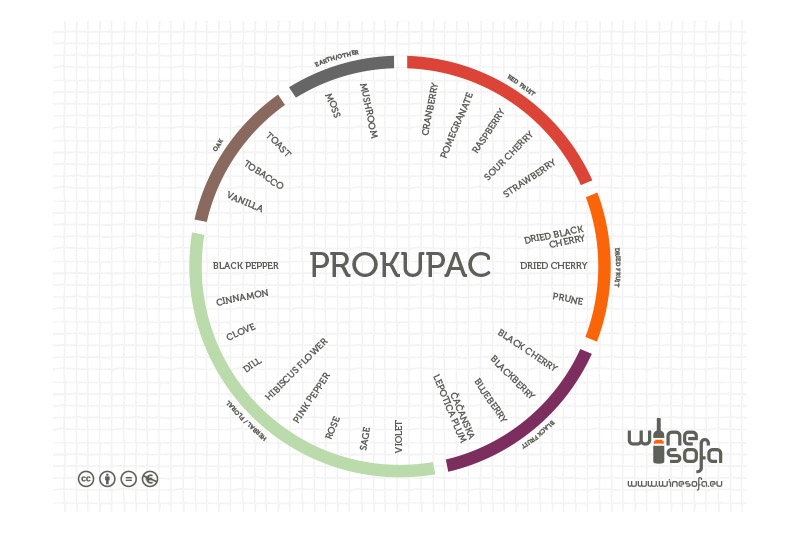 Caroline Gilby MW considered how Prokupac might find its place on the world wine list, a world wine list that is thirsting for authenticity and history in food and drink, and showing interest in local grapes with a sense of place. Prokupac might be a way to engage curious consumers and get them to connect with Serbia and the Serbian wine scene. However, she was careful to point out the many factors that would need to be considered when rediscovering an old variety and reinventing it for today's wine world. As well as the more typical red, Prokupac can be vinified as a white or rosé wine and may also be blended with international varieties to make it more appealing to those outside Serbia unfamiliar with the variety. Careful consideration needs to be given to the target market and its tastes, ensuring that selected winemaking techniques (including decisions on oak) and styles enable the grape and place to shine through and pique the interest of wine drinkers.
Conference participants had the chance to taste some slightly older vintages of Prokupac in order to challenge the perception from communist times that the variety is only capable of producing wines that should be drunk within five years; this attitude persists nowadays in Serbia too, as most Serbians drink wines in their youth, meaning that the market drives wineries to release wines young. Wines tasted from 2008 and 2009 continued to demonstrate freshness, yet had developed greater smoothness, sophistication and complexity with earthy tertiary notes creating more complete and harmonious wines. It was concluded that this perception could indeed be challenged.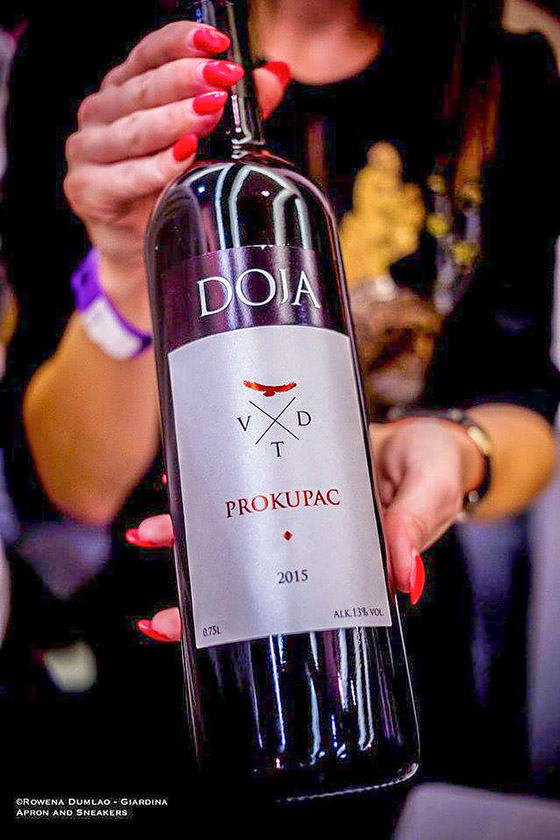 Photo: Apron and Sneakers
The final task of the conference was to make some headway into identifying the ideal shape to appreciate Prokupac's unique character. The same wine was tasted from a range of Riedel glasses and the conclusion was that a combination of the Pinot Noir and old-world Syrah glass may be the best conveyor of Prokupac's aroma profile – a wide-bodied glass, narrowing towards to the top, allowing the aromas to develop but trapping them close to the top, thus balancing the aroma profile so the variety's fruitiness and spiciness could best be detected.
The ideal glass may be a while in the making, as may be Prokpuac's journey to the world wine list, but in the here and now, Prokupac festivities continued into the evening with more than 100 wine bars and restaurants participating in 2017's International Prokupac Day, demonstrating the increasing interest in this Serbian variety.