It has now become clear in Serbia that the Prokupac grape variety should be at the fore when it comes to communicating its wines. So, the time has come to write about the subject again in detail.
The variety's origin is not clear, which is why I don't want to go into any more depth than I need to. Genetic and historical research often gives contradictory results, with sampling being questionable in one case, while in the other, the interpretation or even fragmentation of surviving sources giving rise to a lack of confidence. What does appear certain is that it is somehow related to Papazkarasi, now considered a Turkish variety, which is as Turkish as Thrace. And, speaking of Thrace, did you know that both Dionysus and Orpheus are partly of Thracian origin, or at least are tied by a thousand threads to Thrace? And according to Greek historians, the Thracians were legendary drunkards…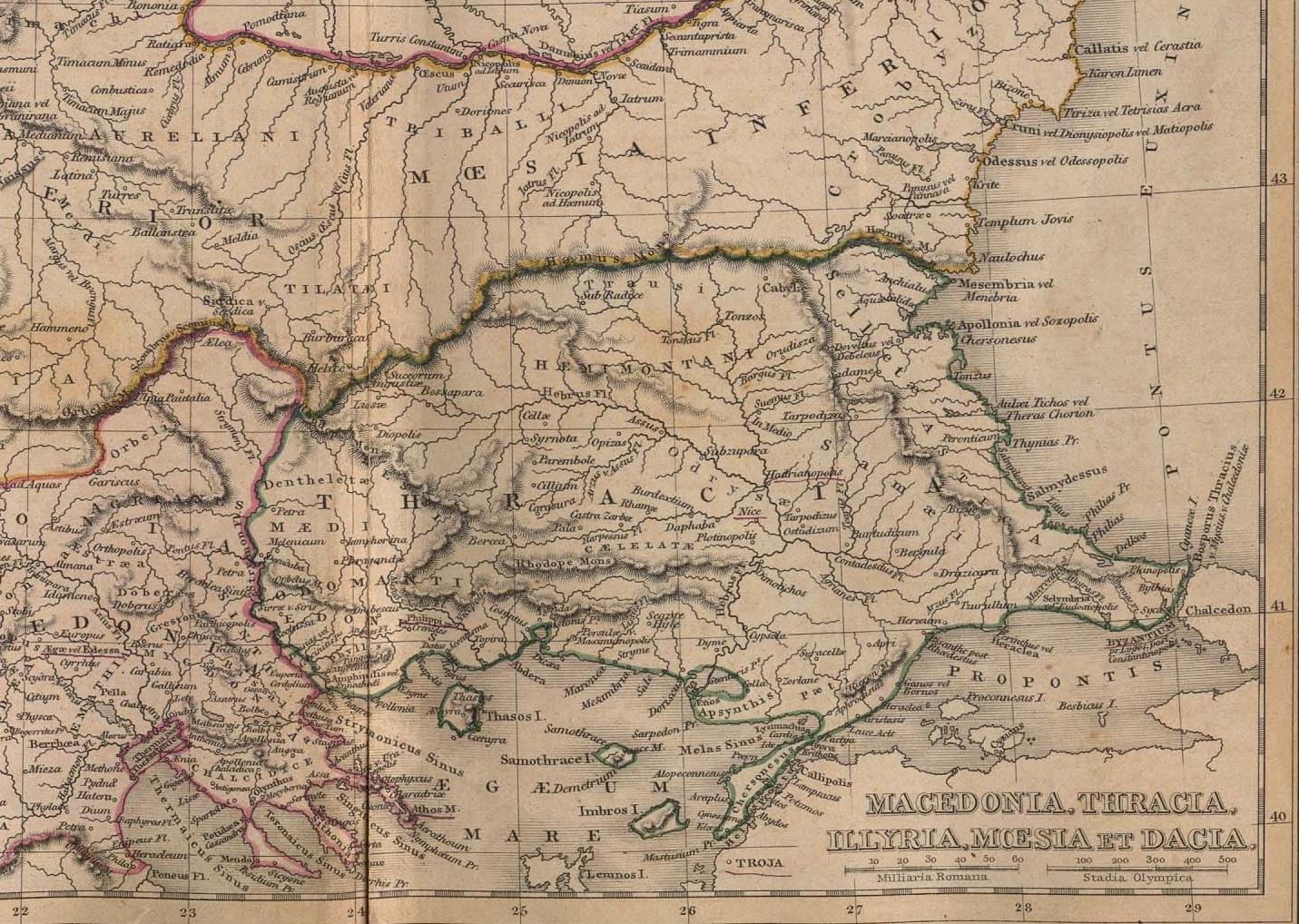 And whatever the Thracians drank to get drunk, it seems that the Thracian women were a thousand times more dangerous than the men. It so happened, that Orpheus, in his grief at being unable to save his wife from death (see the story of our hero and Eurydice), began to establish a religion that seemed more restrained than the usual Dionysian drinking frenzy of the age. Moreover, he excluded women from this and even proclaimed sexual abstinence; the Thracian women were so enraged that they tore the first and most famous rock star in world history to pieces!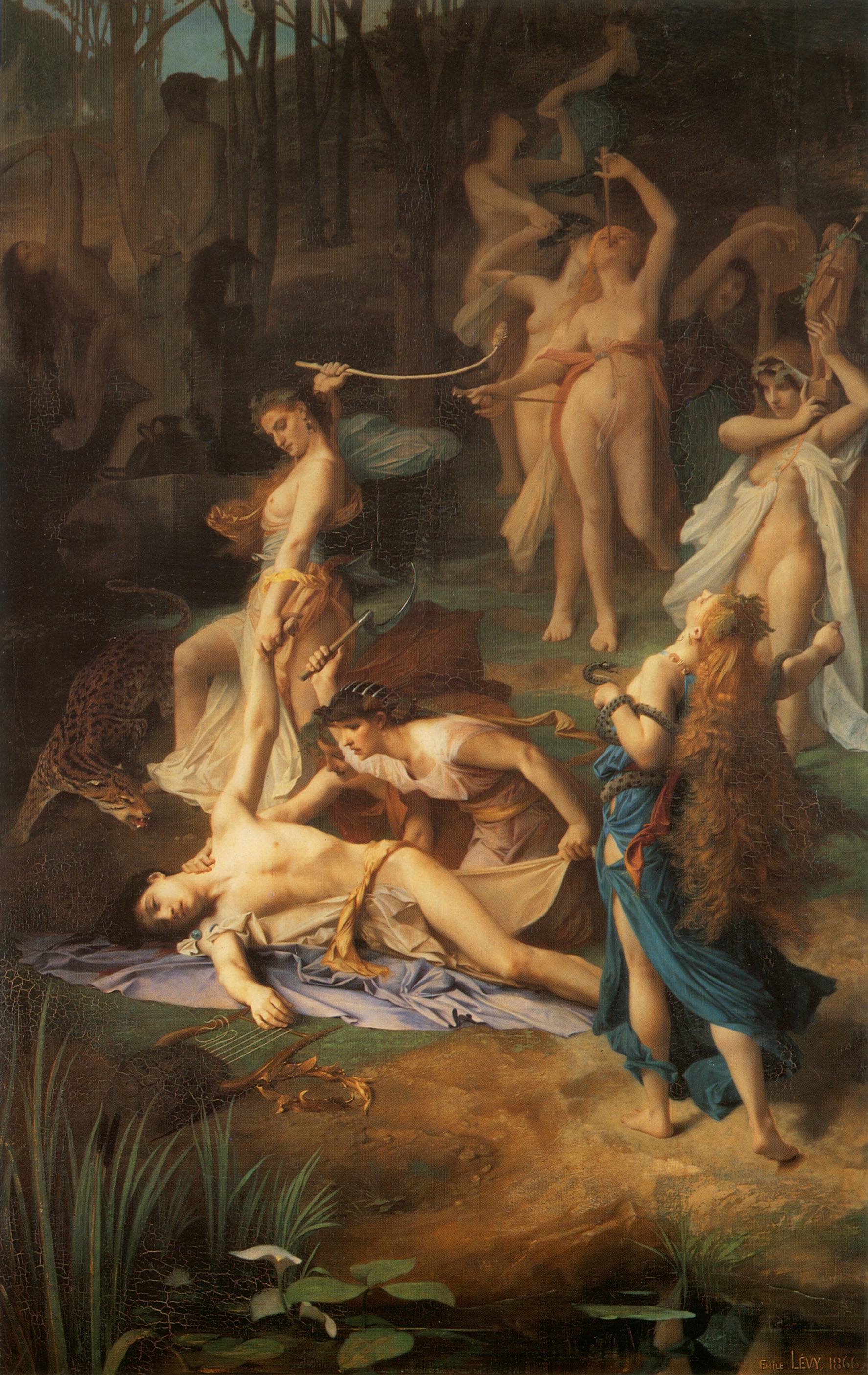 Death of Orpheus by Émile Lévy (1866)
The previously mentioned Thracian Papazkarasi is thus a relative of Prokupac, probably one of its descendants, as is Kadarka. As for the Serbian history of Prokupac, if Prokupac had existed long ago, it probably originated in what is today the Zupa region. Or not. Our Serbian colleagues are not sure either, as Prokupac vineyards were already widespread everywhere south of the Sava by the 1800s.
It is a similar situation today. Although Prokupac has shot to fame in Serbia as the King of Zupa, in my experience, the variety seems to show a much more rustic face in Zupa. One possible reason for this is precisely the fact that producers are overwhelmed by the weight of the responsibility on their shoulders due to this slogan. If Prokupac is the King of Zupa, if it comes from here, then they should and can only approach the variety as laid down by their ancestors, which is where ancient methods, low use of sulphur and long maceration on the skins, etc come into play.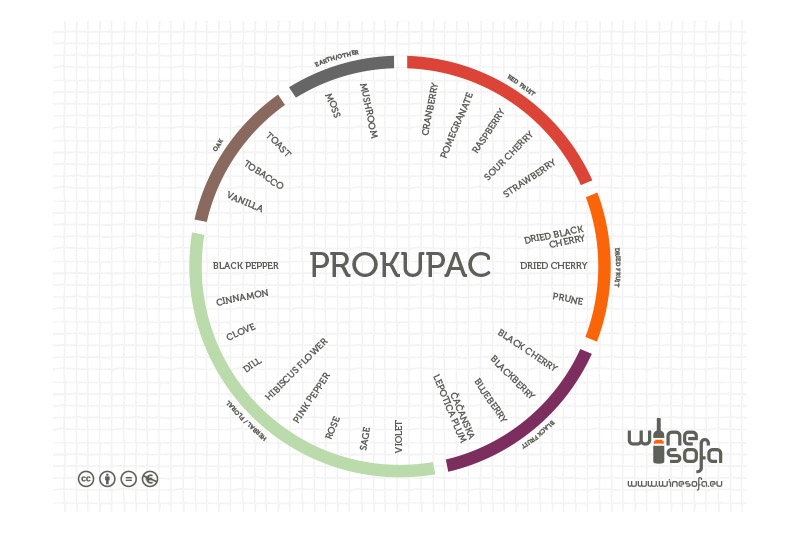 By contrast, in other regions, such as the Tri Morave or Sumadija regions, they are playing with the variety more, experimenting more freely and some producers are already crafting elegant Prokupac that would also appeal to international tastes. Could this be the key? I don't know. But what is certain and, at the same time, extremely gratifying is the evolution of wines made from Prokupac over the last few years. The first International Prokupac Day was held on 14 October 2016, followed since then by various conferences and tastings. However, while we were at first more enthusiastic about the Cabernet Sauvignons (and our enthusiasm for this is still unwavering!) and Crna Tamjanika from around Negotin, Prokupac now seems to be reaching adulthood as well, as this was the first year when I was able to taste five-star wine from the variety, or warranting at least 90 points, over the several days of the event, and not just one!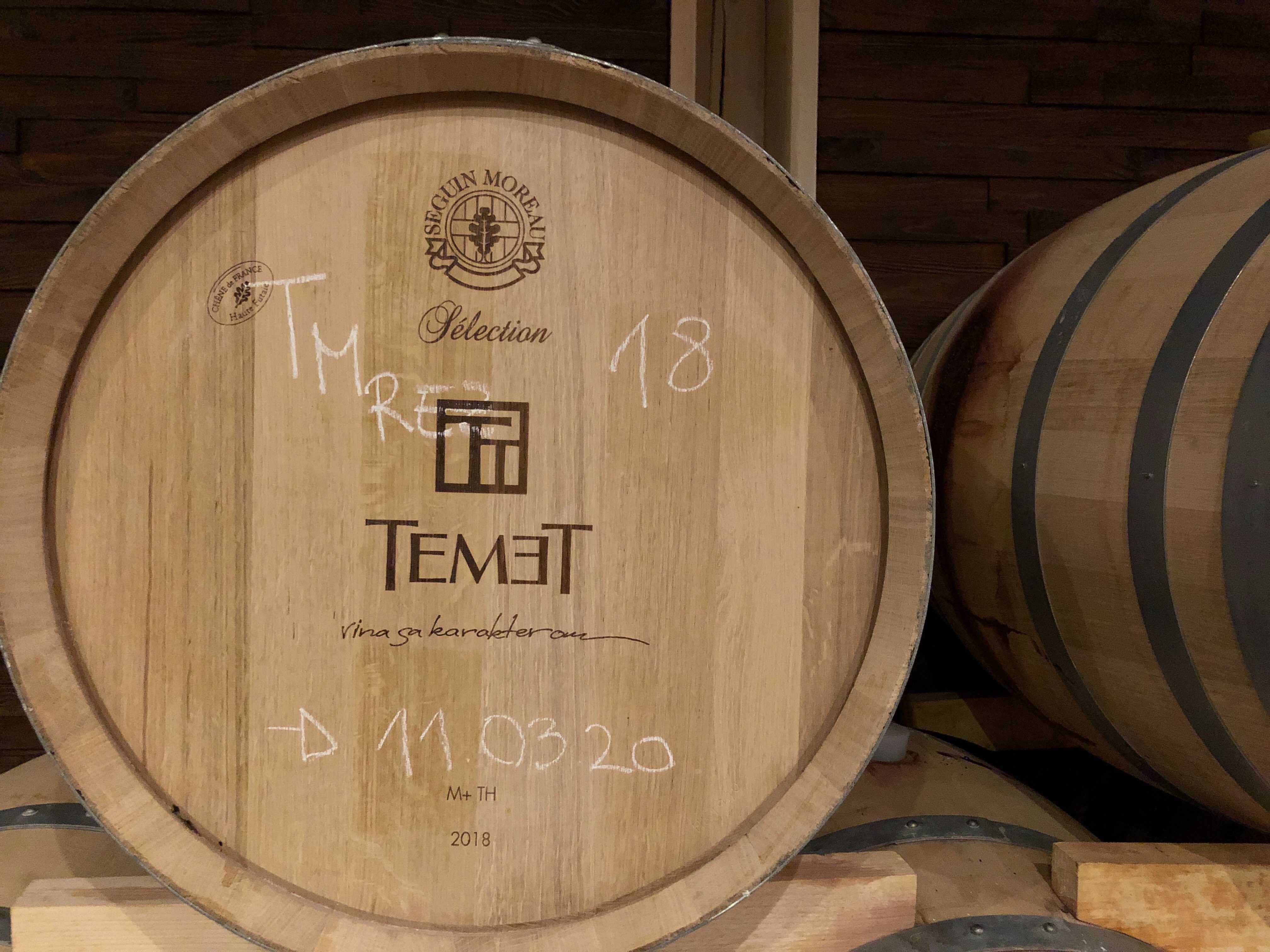 Photo: Daniel Ercsey
So, Prokupac has real potential, you just have to feel its flavours and experiment with the variety, using new oak or just stainless steel tank, with low or high alcohol, the kind of cultivation method, and so on. And this means nothing other than time, patience and, most of all, confidence that the journey they have begun is good, useful and important. This is in the interest of all Serbian wineries!
Here's a short shopping teaser. Once we can finally travel again and you happen to go to Serbia, look out for these wines in wine shops and even at the wineries:
Budimir Sub Rosa 2009 I 91 points
60% Prokupac and 40% Cabernet Sauvignon, the former aged for 36 months in 3,000 and 5,000-litre oak vats, the latter however spent 18 months in French oak barriques.
Deep ruby in colour with slight brick-red reflexes. Aromas of blackberry and plum jam, rosehip and sweet spice. Full-bodied on the palate with bright acidity and flavours of eucalyptus, a touch of graphite, blueberry and vanilla. Firm tannins and a long finish.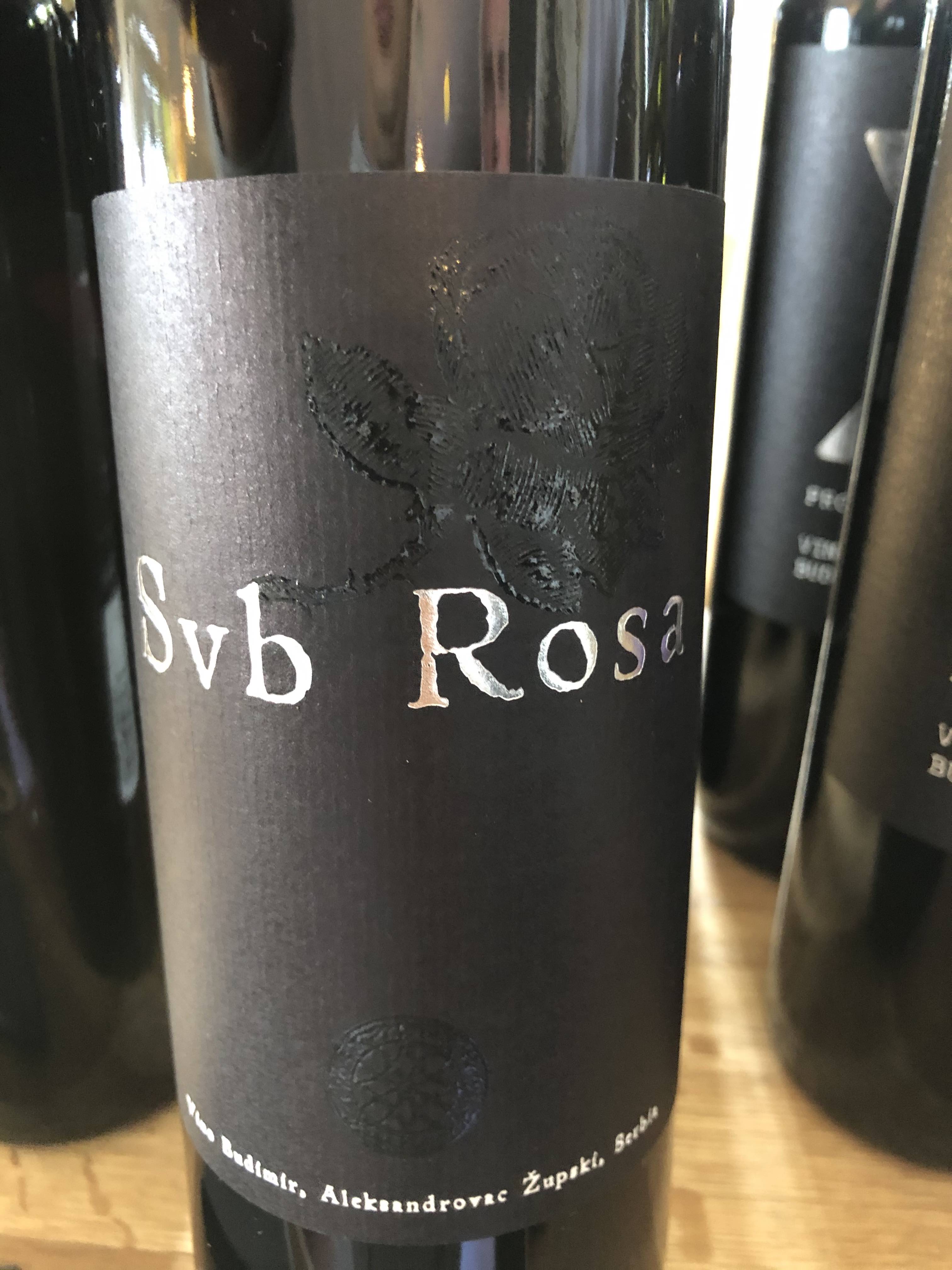 Photo: Daniel Ercsey
Ivanovic Prokupac 2017 I 90 points
It is important to note that this wine has not yet been released and is NOT THE SAME as the Prokupac of the same name from the winery that you can currently find on the shelves. That wine also contains Merlot and Cabernet Sauvignon, while the one I'm writing about is 100% Prokupac!
Juicy nose of black cherry, fresh sour cherry juice and a hint of plum. It's also tightly structured on the palate and characterised by muscular tannins, bright acidity and juicy fruit. The entire wine is lively and beautiful, I would drink it any time!
Despotika Zmajeviti Prokupac 2017 I 88 points
Medium ruby colour. Spicy nose where you hardly even feel the fruit, it is slightly reminiscent of Kadarka, but as well as herbs, you can also smell quite a bit of pepper. Medium-bodied with harmonious acidity and barely perceptible tannins. Spices also dominate on the palate with sour cherry and cherry in the background.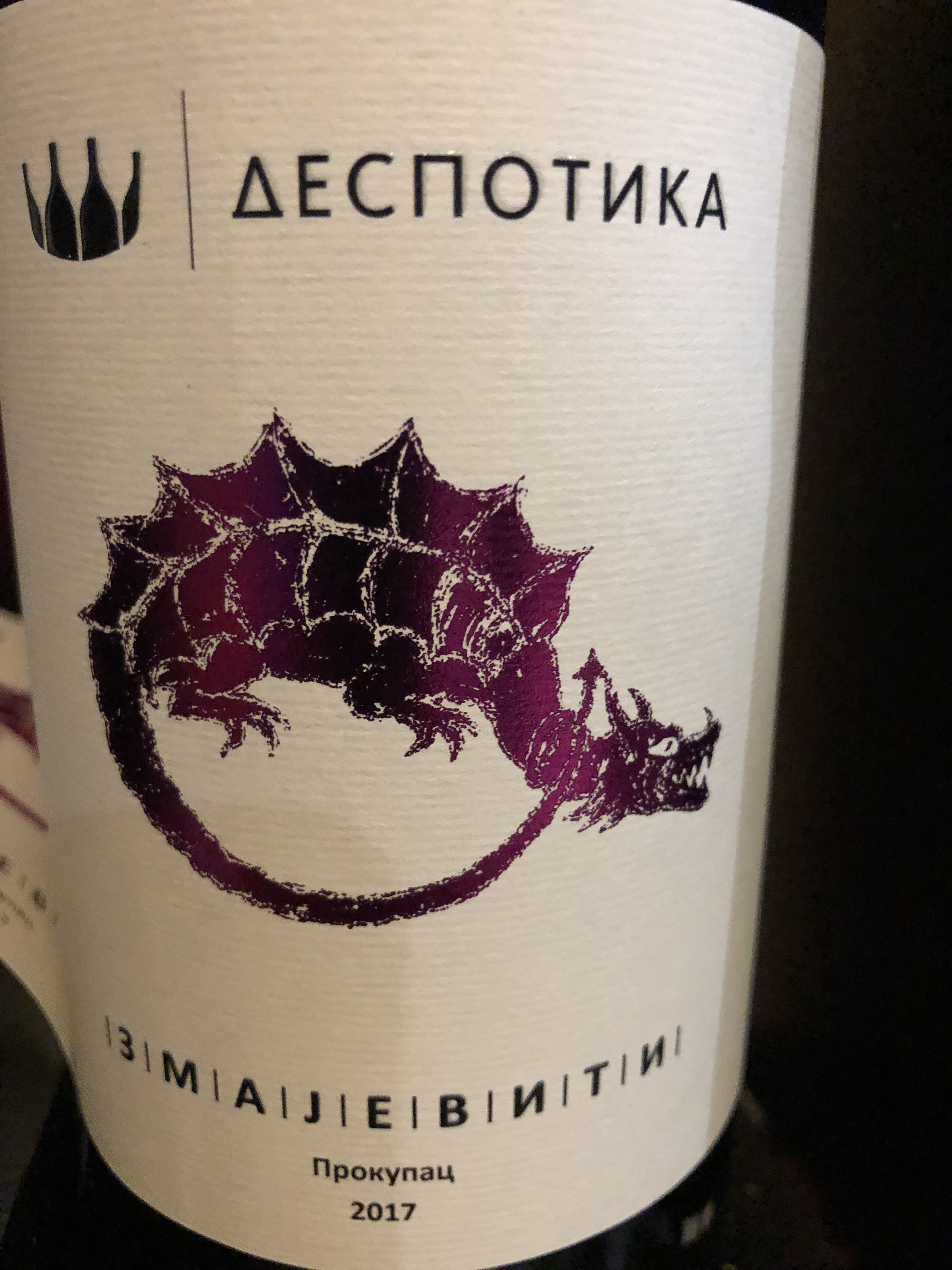 Photo: Daniel Ercsey
Temet Prokupac 2019 I 92 points
The wine has not yet been released. A sample, it is 100% Prokupac and was matured in amphorae.
Medium purple colour with an intense, spicy nose. Medium body, lively tannins, fresh acidity and a taut structure. Boasting flavours of graphite, sour cherry and plum, with more and more raspberry and strawberry as it opens. Still very young but already incredibly lovely.
Temet Prokupac 2019 I 91 points
The wine has not yet been released. A sample, it is 100% Prokupac and was matured in 300-litre used French oak.
Deep purple colour. Aromas of sweet spice, black cherry, plum, vanilla and clove. Medium to full-bodied on the palate with razor-sharp acidity and ripe, soft tannins. Juicy cherry, sour cherry and a hint of yellow-fleshed plum on the palate. I loved it!
Doja Breg 2017 I 92 points
100% Prokupac from a single vineyard with a very different label to the winery's previous Prokupac wines.
Full-bodied and ripe, with overwhelming fruitiness and serious concentration, which remains fresh despite its fullness. The elegant acidity balances the full body and high alcohol, while the palate offers up black berries as well as spicy oak notes. Beautifully made great wine with a long finish.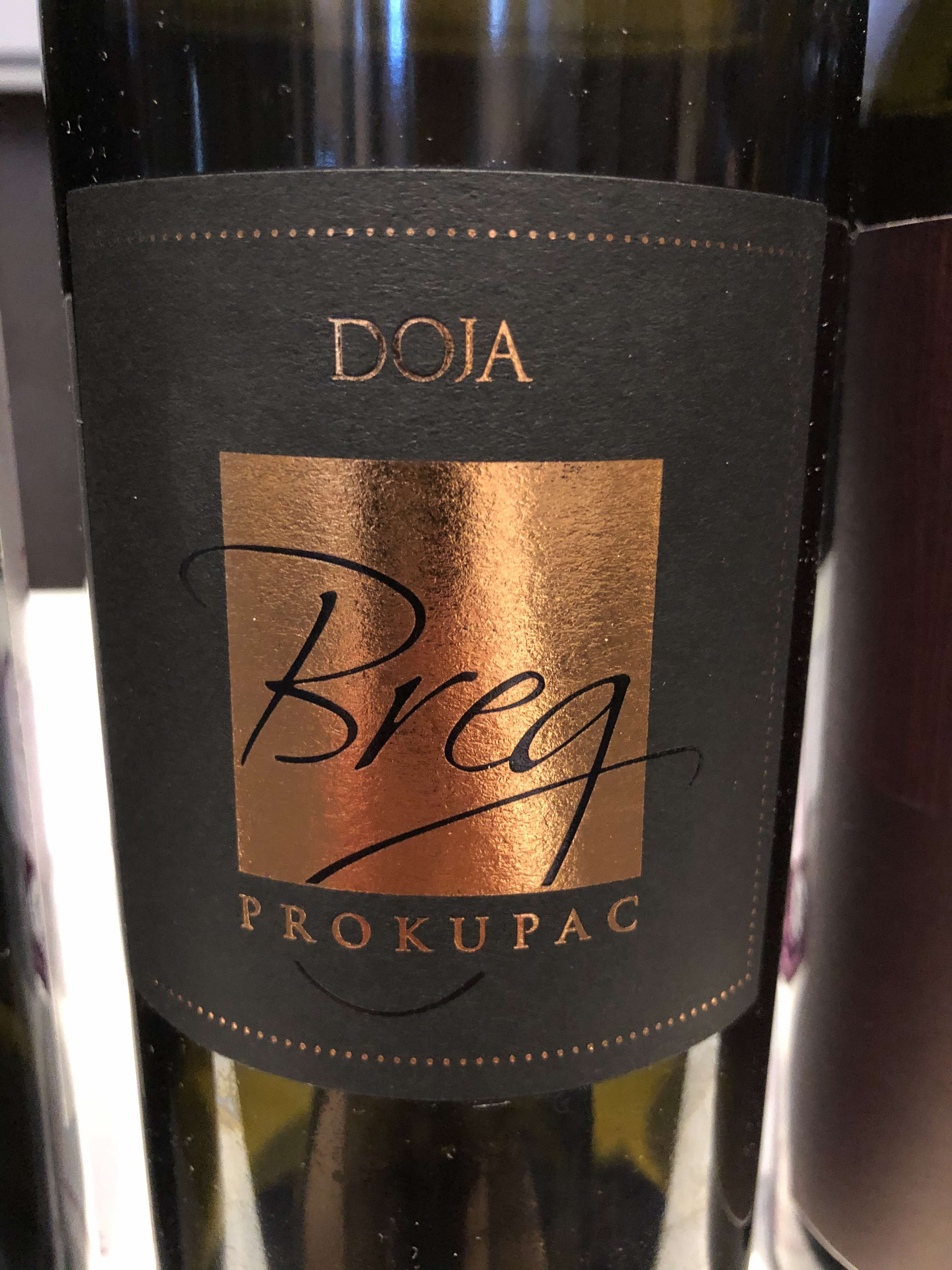 Photo: Daniel Ercsey
Virtus 733 Prokupac 2017 I 89 points
Aromas of sweet spice, clove, cinnamon, nutmeg, a hint of vanilla, prune and sour cherry preserve. Medium-bodied on the palate with refreshing acidity, juicy fruit flavours of cherry and plum and lovely spice. Very drinkable and elegant.
Yotta Bonsai Prokupac 2016 I 90 points
An exciting attempt to create a sweet Prokupac, using the Mediterranean-style method of drying the grape clusters until the January after the harvest.
Dark ruby colour. You can already feel the concentration of the dried clusters on the nose, with cherry jam and dried raspberries and blueberries. Full-bodied on the palate with harmonious tannins, prune, raspberry jam, basil, mint and strawberry jam. The alcohol is a little warming on the finish, although the residual sugar balances it nicely. Real Mediterranean wine!
Photo: Daniel Ercsey
Podrum Vina Todor Prokupac 2018 I 89 points
The biggest surprise of the final tasting, in the dark with music in a large hall. Thus, I can't really comment on the colour.
Refreshing nose with lovely spice, a pinch of pepper and sour cherry. Overwhelming freshness on the medium-bodied palate, with a range of spices reminiscent of Kadarka, tingly acidity, sour cherry, cherry, a little lovage and pepper. One of the most drinkable Prokupac I've ever tasted, a real "may I have some more" wine!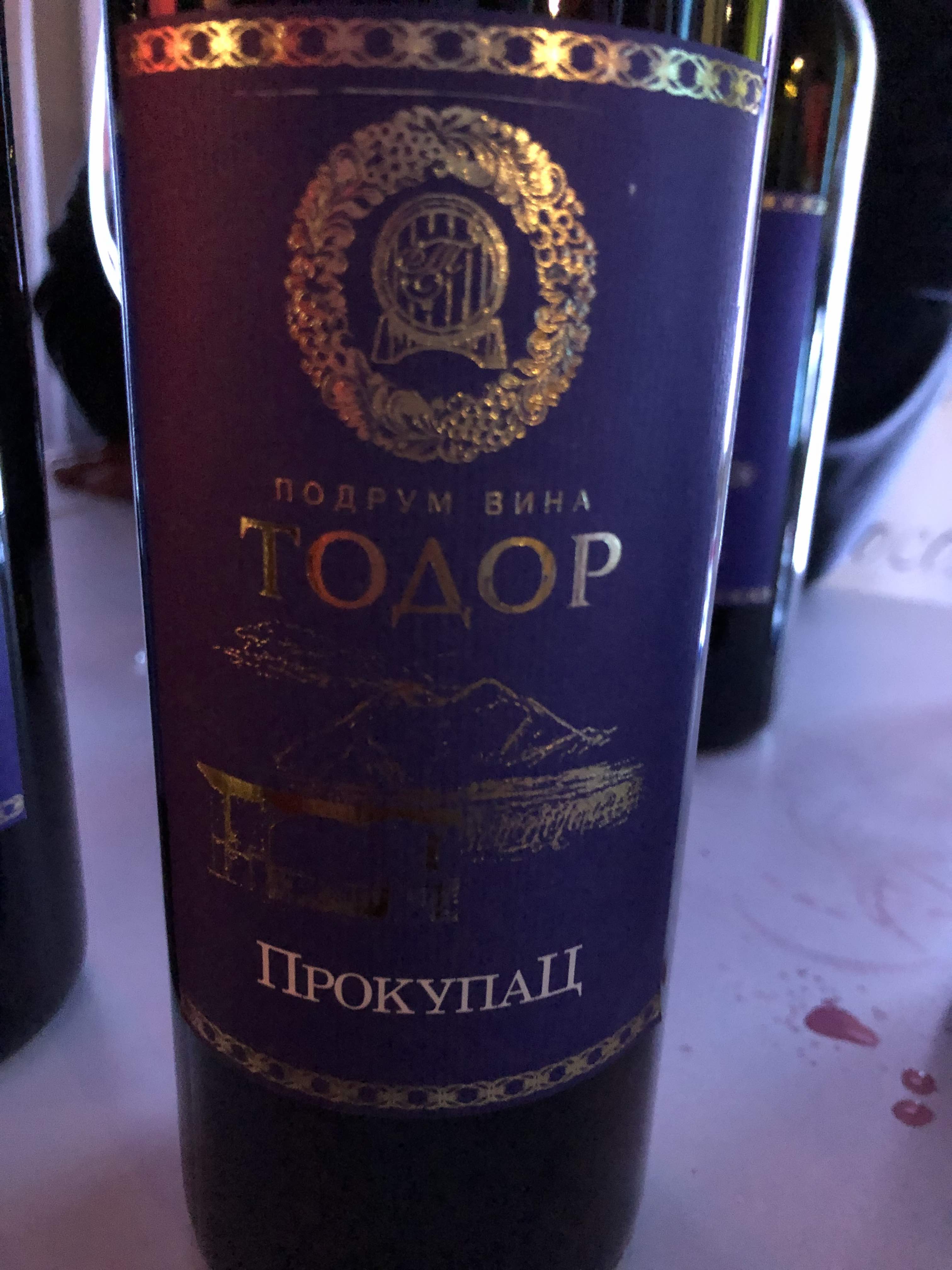 Photo: Daniel Ercsey