It's an exciting time to visit Hungary's historic wine region, Tokaj. Much is changing and much stays the same. The unique set of geographical features (the hills and mountains, wetlands and rivers) that contribute to the making of the region's famous sweet wines are still there, of course. Many of the region's 27 villages still look as if time has stood still. But a new phase of investment and experimentation is taking place and the area has realised that to lure tourists you need more than amazing Aszús. New hotels and restaurants are popping up as a result.
The first phase of positive changes started in the 1990s. After a century of turmoil, when phylloxera was followed by two world wars and more than 40 years of Communist rule, Tokaj emerged battered and bruised. With the help of some foreign investment that boosted its confidence, it clambered to its feet and started running.
At first it ran back to the wines that made it famous in the 17th and 18th century. But times had changed, customers had changed and the world had moved on from sweet wines. Visionary winemakers, like István Szepsy, started upgrading their dry whites. Others followed suit, pushing Furmint as the new Riesling.
Sixteen years on, it seems the region has hit a new crossroad. Some are pulling back from bone-dry Furmints and leaving a crowd-pleasing 5-10g/L of residual sugar in their wines; some are pursuing bubbles; some are persisting with the traditional wines of the Tokaj-Hegyalja region; and some are doing a bit of everything to maximise their incomes.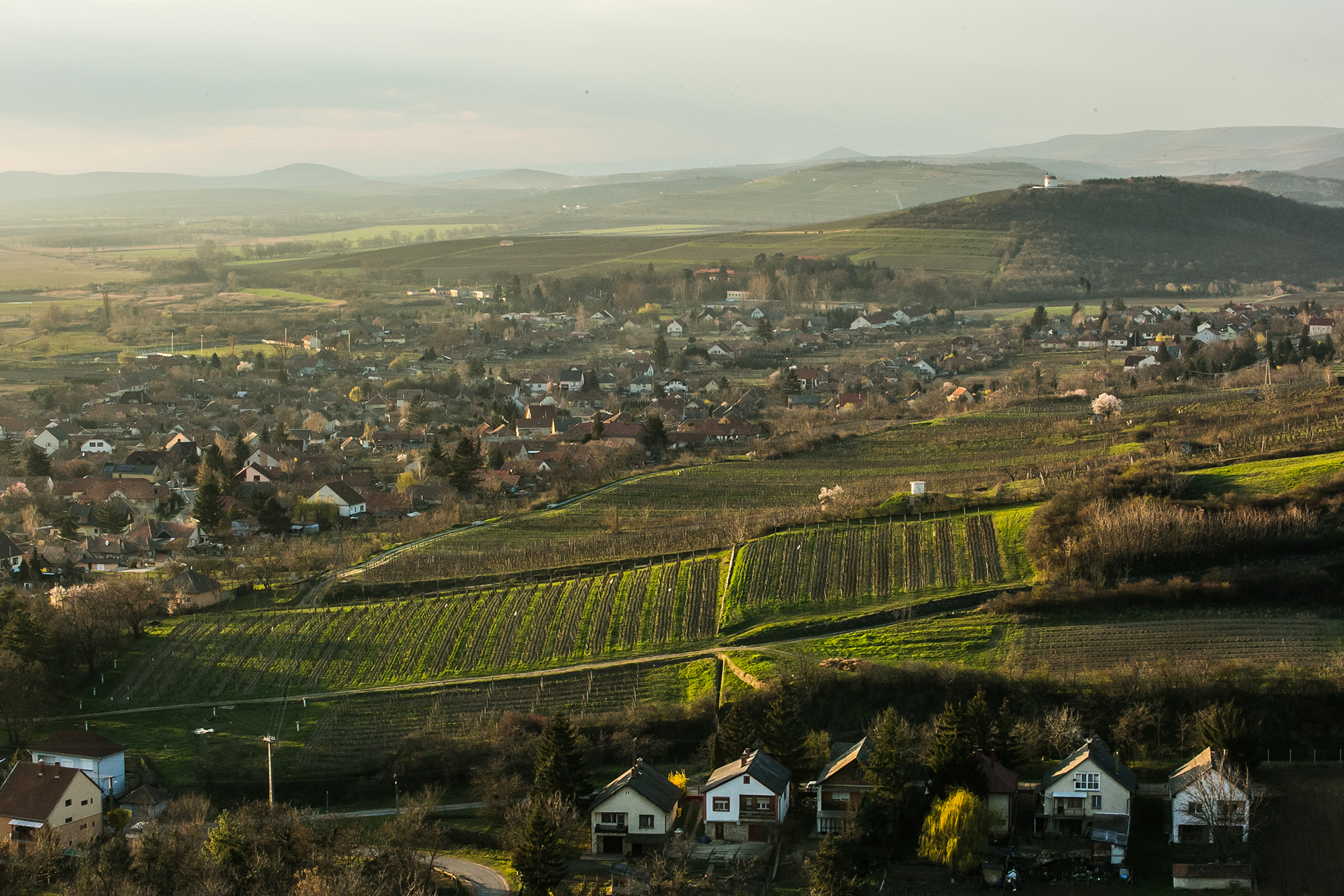 It makes it an exciting time to visit the region. There really is something for every white-wine lover. As I travelled from winery to winery with the region's top guide, Gergely Somogyi, I never knew what to expect next. There was surprise after delicious surprise. Only on a couple of occasions did I spit out with relief. Three days wasn't enough. So here are my top five reasons to return and the top five reasons why you should visit this part of northeast Hungary:
1 To taste Furmint in all its guises. Furmint is a fantastic grape and Tokaj is its home. It is the key grape in most of the region's great wines, from the fiery, high-acid dries to the super-sweet, super-rich Eszencias, and everything on the sweet spectrum in between – off-dry, late harvest, Édes Szamorodni and the two levels of Aszú (5 and 6 puttonyos). At the Disznókő winery I got to taste some rare varietal Aszús, made from four of the six varieties that are permitted in the region (Furmint, Hárslevelű, Sárgamuskotály and Zéta). Comparing the varieties side by side, it was obvious that Furmint is the king of the king of wines.
I also believe it is the most versatile grape variety. At Dereszla's impressive new winery and at Portius I tasted some elegant oak-aged Furmints. At Szent Tamás I tasted a "Burgundy-style" Furmint that had undergone malolactic conversion before being aged in a new 260L barrel. At most of the wineries I also tasted expressive single-vineyard Furmints that showed the influence of the area's distinct terroirs. And I tasted the latest trend, sparkling Furmint.
2 To taste the region's other key grape varieties. The permitted varieties in Tokaj are Furmint, Hárslevelű, Sárgamuskotály (Yellow Muscat), Zéta, Kabar and Kövérszolo. Furmint is a parent of Hárslevelű and was used to breed the earlier ripening Zéta. Hárslevelű was used to create Kabar. A typical Aszú wine comprises 60-70% Furmint, 20-30% of the softer, more aromatic Hárslevelű and 1-10% of one or two of the others. Some dry wines follow a similar recipe. My favourite was Holdvölgy's Vision 2013 (65% Furmint, 25% Hárslevelű and 10% Kabar). "It's the new generation of dry Tokaj", Natalia Demkó told me. Frenchwoman Stéphanie Berecz of Tokaj Kikelet makes some of the area's top Hárslevelűs, in dry and sparkling forms. At Erzsébet and Dereszla I tasted Kabar as a varietal. The aromas reminded me of pineapple sweets and lychee; the flavours suggested a lighter, more subtle Hárslevelű. Perhaps the best surprise for me, though, was the number of excellent dry muscats. Those of Erzsébet, Degenfeld, Patricius and János Árvay proved particularly memorable. The stand-out sweet muscat was the 2013 late harvest from Barta. Szent Tamás was the only place where I found a tiny percentage of Kövérszőlő used. I also found a decent Sauvignon Blanc at Carpinus, a relatively new winery started by brother and sister István and Edit Bai, and a good Chardonnay at Portius.
3 To taste the increasing range of experimental sparkling wines. Many of the region's leading producers (including Tokaj Nobilis, Tokaj Kikelet, Patricius and Gróf Degenfeld) have added sparkling wines to their portfolios, even if they have to contract out some of the more technical aspects of its production. Zoltán Demeter and Dereszla can do it all in-house. Making bubbly is a logical move for them: There's a huge and growing demand for fizz, Tokaj is already known for its luxury wines, Furmint is acclaimed for its high acidity and there are some cooler northeast and east-facing slopes where noble rot is rare. The producers, however, are still searching for the right recipe. They have started by using the classic Champagne method. Again, this is logical as it befits Tokaj's luxury image and it requires less initial outlay than using Prosecco-style pressurised tanks. However, Hungarian consumers like their fizz to be fresh and fruity. At a comparative tasting of seven sparkling wines from Tokaj, my favourite was the only one that had Champagne-like brioche and biscuit aromas and yeasty flavours. It was the Brut 2011 from Château Dereszla, which is owned by Patrick D'Aulan who once owned Piper Heidsieck Champagne. But this wine was the least popular among my Hungarian friends.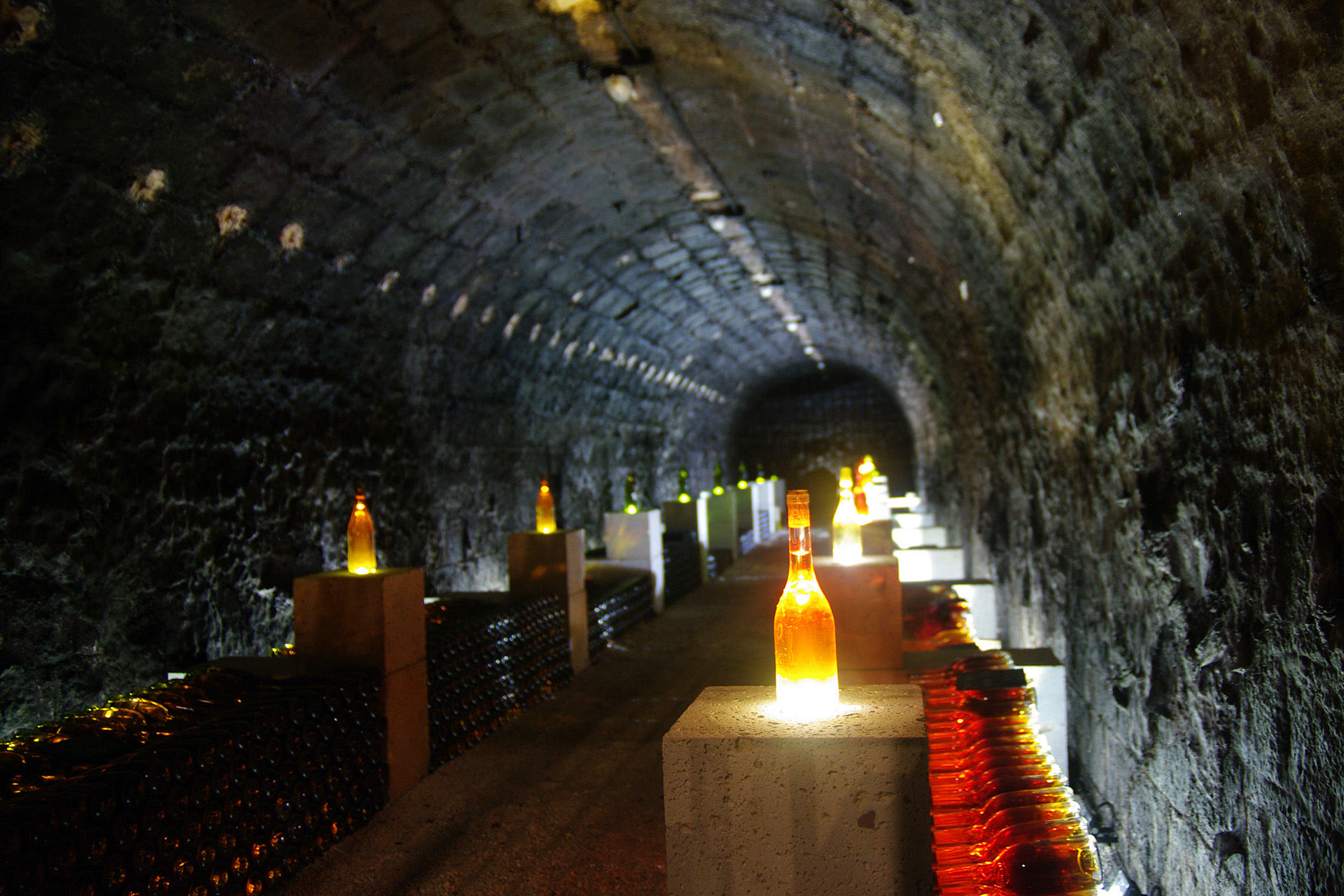 4 The cellars are spectacular. They go on forever, they are packed with history and they are covered in a very special black mould (Cladosporium cellare). The Szegi cellars of the state-owned former cooperative, Tokaj Kereskedőház (Tokaj Crown Estate), measure 5.3km in total. The map at the entrance makes the former rock mine look like an underground city. Among the stock is a bottle of wine dating back to 1868. Erzsébet's cellar, near the centre of Tokaj town, was built in the 1700s to provide wine for Russian royalty, including Tsarina Elizabeth. Parts of Dereszla's cellar in Bodrogkeresztúr are 400-500 years old and had to be deepened by 30cm to make them more user-friendly for today's taller cellarhands. Embedded in the wall of the wine shop above the cellars is a cannonball from Hungary's 1849 revolution. So labyrinthine is Holdvölgy's 1.8km 16th-century cellar system in Mád that they turn some tastings into treasure hunts. But the most spookily beautiful cellar belongs to Oremus in Tolcsva, a company owned by Spain's Vega-Sicila group. Candelabras light the way to a hexagonal tasting area, where a chandelier dangles. It is covered in thick, black, fluffy mould.
5 You can still find some unfashionable wines. Despite all the changes taking place in the area, Frenchman Samuel Tinon specialises in dry Szamorodni (in which the healthy and shrivelled grapes are harvested and vinified together and protected from oxygen by flor). It's not an easy wine to make because the conditions aren't always right, it requires long barrel ageing and it's a style that's not easy to sell. On top of that, the Tinons' three-level cellar, shop and home are off the tourist track, in Olaszliszka. If you need another reason to visit – he has some lovely Aszús.
You can read more about Chris reasons within a few days in the second part of this article.