I know countless Tokaj winemakers, but I've yet to meet with anyone else like János Illés. He does business in the good sense of the word. Partly winemaker, partly merchant, living a little from tourism. He seeks and researches opportunities and lives with them. This is how the centre of his estate ended up in Erdőbénye. This is not actually the winery, rather a tasting cellar also open to the public.
The winery owns a total of four cellars, three in Bodrogkisfalud, where János Illés lives, and one in Erdőbénye. They selected the latter based on the area's tourist potential, having recognised that it's difficult to survive in the wine market without cellar door sales.
The building (which is actually next door to the Ábraham Cellar) was constructed in 1650 and functioned as a kosher butcher's shop right until 1944. The Illés family bought it in 1996 and if we are to believe János, they were perhaps the first in the whole of Tokaj-Hegyalja to leave the building unplastered, thus highlighting its natural beauty.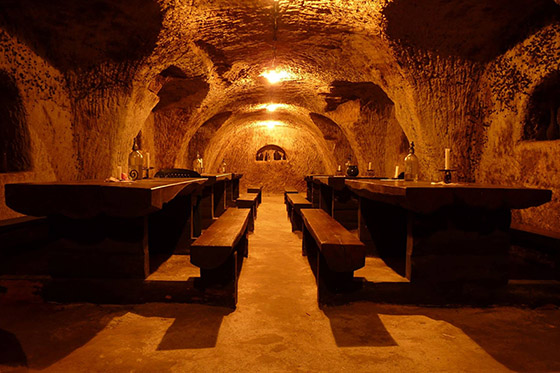 They have ten hectares of land, on 6.5 hectares of which they cultivate vines in Erdőbénye's Mulató, Bodrogkeresztúr's Lapis and Henye, Bodrogkisfalud's Várhegy and Tarcal's Szentkereszt vineyards. They only bottle as much wine as they can definitely sell, based on the previous years, the rest they sell as table wine. Many regular clients order their wine in advance, so that often the wines are sold out while they are still on the vine, which is completely unique in the region!
In addition to Zsolt Berger, János Ilés is the other engine of 'Wine, Shine, Benye', so we can say that he really does a lot for Erdőbénye. If, however, you head there on a cold winter's weekday, you'll discover that the Illés (Elijah in English) Cellar is the only one open in the village. The other winemakers could learn something from this!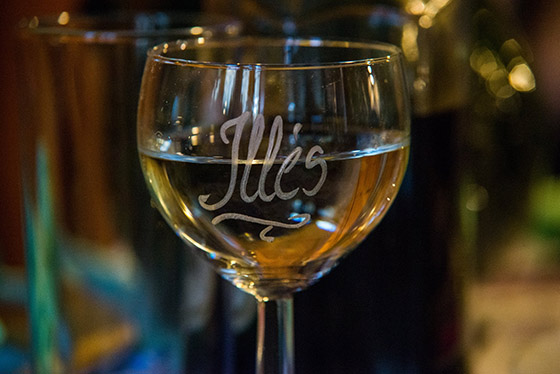 Hárslevelű 2015 (semi-dry) I 79-80 points
Sweet apple, pear, sugar, relatively unsophisticated nose. Medium-bodied with lively acidity, plenty of citrus fruit, the 10g sugar isn't too noticeable due to the acidity. On the finish, a touch of white blossom as well as the citrus fruit. Simple, flawless wine with crisp acidity.
Furmint 2013 I 77-79 points
A touch of buttered sweetcorn, citrus fruit and peach on the nose. Medium-bodied with lively acidity along with a little creaminess and corn, and lots of citrus fruit. The character of the finish suggests a slight overripeness.
Sárga muskotály 2015 (yellow muscat, sweet) I 83-84 points
Clear Muscat notes on the nose, slightly perfumed, ripe grapes and blossom. Light and smooth on the palate with good acidity and the sugar rounding the wine out nicely. Flavours of ripe grape, blossom, a touch of gooseberry and ripe fruit. Very drinkable wine with a medium finish.
Fordítás 2013 (13.5%, 100g sugar) I 86-87 points
Clear botrytis character, with apricot jam, ripe apricots and flowers. Wonderful! Lovely on the palate too, with medium body, slightly noticeable alcohol, attractive acidity and firm tannins. Flavours of overripe peach, plenty of apricot and a little smoke. Exciting, long, but slightly perverse due to the alcohol.
Sweet Szamorodni 2012 (not on the market, only for collectors, 13.5%, 115g sugar) I 92-93 points
Aromas of coconut, vanilla, oaky notes, apricot jam and oriental spice. Full body, smooth acidity, with the flavours reflecting the aromas. Lovely tannins and a long orange and apricot jam finish. Exciting, very nice!
Aszú 6p 2013 (200g sugar) I 89-90 points
A little volatile. Plenty of fresh apricot, apricot jam, a bit of Mediterranean citrus fruit and green tea. Full-bodied, fibrous, chewable structure, vibrant, lively, fresh acidity and wonderful balance. Flavours of citrus fruit, mint, apricot and orange. Endless and complex. Super!