Nowadays, it seems that most UK supermarkets have little or nothing to offer the adventurous wine drinker. Beyond a relatively sanitised range of familiar varietals and regions that the average consumer has heard of, such as Bordeaux, Chianti or Rioja, there is scarcely anything to tempt the wine connoisseur. Yet, the wine world has plenty of surprises to offer those in search of novelty. And that part of the wine world that lay mostly hidden and forgotten for decades behind the Iron Curtain, blighted by socialism and collectivisation, is now seeking to redress that wrong and find its place on the world stage again. There is certainly plenty to unearth from this region. However, where can you find these wines in the UK? As we discovered last time, not really in the supermarkets, where anything of interest is pretty thin on the ground. However, have independent wine merchants woken up to what these countries are producing? Or do you have to rely on specialist importers? Are there even any? Where can you get your hands on some Furmint/Sipon, Kékfrankos/Blaufränkisch, Kadarka/Gamza, Juhfark, Grüner Veltliner, Prokupac, Vranac, Fetească Albă, Regală or Neagră, Mavrud, Melnik, Plavac Mali, Saperavi, Rkatsiteli….
Fine wine merchants, like Armit, Berry Bros & Rudd, Corney & Barrow, Fine & Rare, Lay & Wheeler, and Lea and Sandeman carry a certain amount of wines, generally from Hungary and Austria, in their portfolios, with Berry Bros and Lea and Sandeman offering the widest range. Traditional off-licence chains like Laithwaites and Majestic have a fair few on offer too, in addition featuring wines from Slovenia and Romania. Tanners of Shrewsbury carry a fair few CEE wines, including a Vranec from Macedonia and some Georgian wines, which you can buy on line or at one of their bricks-and-mortar shops.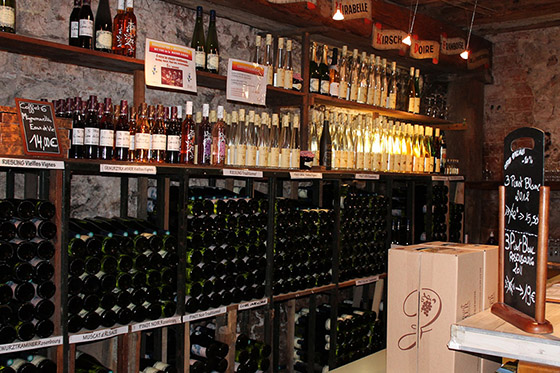 More interesting collections, unsurprisingly, can be found at online retailers specialising more in artisan and undiscovered wines. Swig makes a start with some Tokaji and Bulgarian wines from Edoardo Miroglio, Naked Wines works with winemakers in Austria and Hungary. The Wine Society has a good selection, with wines from Austria, Hungary, Bulgaria, Croatia, Moldova, Romania, Slovenia and Georgia. However, you do have to be a member of the Society to take advantage of this. Also check out Red Squirrel, Slurp and Hedonism, each have a pretty good range of wines from CEE.
Other than this, you can try some of the online shops and importers who specialise in wines from the region or only one country. Danube Wines imports a good range of Hungarian wines, as does Wines of Hungary, and Fine Wine Tome, also acting with the moniker of Tokaj Merchants, and Witness Mountain Wines deals with wines from volcanic regions in Hungary. Croatian wines can be found at Croatian Fine Wines, Pacta Connect, Taste Croatia (food and wine) and Croatian Wines Direct. For Georgian wines, try Geo Wines, Georgian Wine Club and Georgian Wine Society. Austrian wines can be found at the Austrian Wine Company and Alpine Wines.
For the other countries, it proved hard to track anything down, and indeed some of the websites did not look entirely up-to-date. Czech and Slovak wine and food appears to be available from Halusky, while Vaskovino has a range of Bulgarian wine. Romania is represented by Romanian Wine and The Romanian Wine Company. Serbia was the hardest nut to crack, although I found Bibo Imports, but it's not immediately sure how you can buy the wines, and finally I came across the website of British-Serbian couple making wines in Serbia, which they have available in the UK – McCulloch Wines.
If you're looking for wines for a wider range of countries, Mephisto Wines claims to be the leading importer of distinctive wines from Central and Eastern Europe, with a good range of Hungarian, some Croatian, Georgian and Slovenian wines, whilst new kid on the block, Novel Wines, specialists in unusual wines, also have a big focus on Hungarian and CEE wines, ranging from Austria, Bulgaria, Croatia, Cyprus, Macedonia, through to Romania and Turkey, which they are planning to expand. One to watch out for.
So, if we've already aroused your interest in CEE wines and you had no idea where to begin looking for them, I hope my bit of delving has facilitated your search on where you can get hold of them in the UK and you'll be tempted to try out some new varieties and regions. Otherwise, we'll just have to wait until Daniel comes into a windfall and opens his vinotheque!
NB: I tried to do this from the perspective of a consumer, just looking for the wines via, e.g. an internet search and in physical shops, to see how available and accessible they were from this point of view. So, if I managed to miss any important supplier that you know of, then please let me know, so that I can add them!