Cover photo by Sue Tolson
Just like its perhaps better-known neighbours, Wachau and Kamptal, Kremstal, the fourth wine region in Austria to obtain DAC status in 2007, has built its fame on spicy Grüner Veltliner and mineral-driven Riesling. The vineyard area mainly stretches along the river Krems to the north of the mighty Danube and around the town of Krems an der Donau. However, part of the 2,368 hectares of vines lie to the south of the Danube, shadowed by the magnificent Benedictine abbey of Stift Göttweig, founded in 1072, where wine has been grown since the Middle Ages. This is where you can also find idyllic wine villages such as Furth, Hollenburg, Tiefenfucha and Oberfucha.
This last village, Oberfucha, is where you will find the Geyerhof winery, whose history goes back almost as far as that of the abbey. The first mention of the estate was in 1135; It was originally a farm founded by the abbey where people lived and produced wine for the monks. Indeed, the cellar, still used today, dates back to the 12th century. Since the 16th century, the estate has been owned by the Maier family, who have been involved in winemaking for more than 14 generations.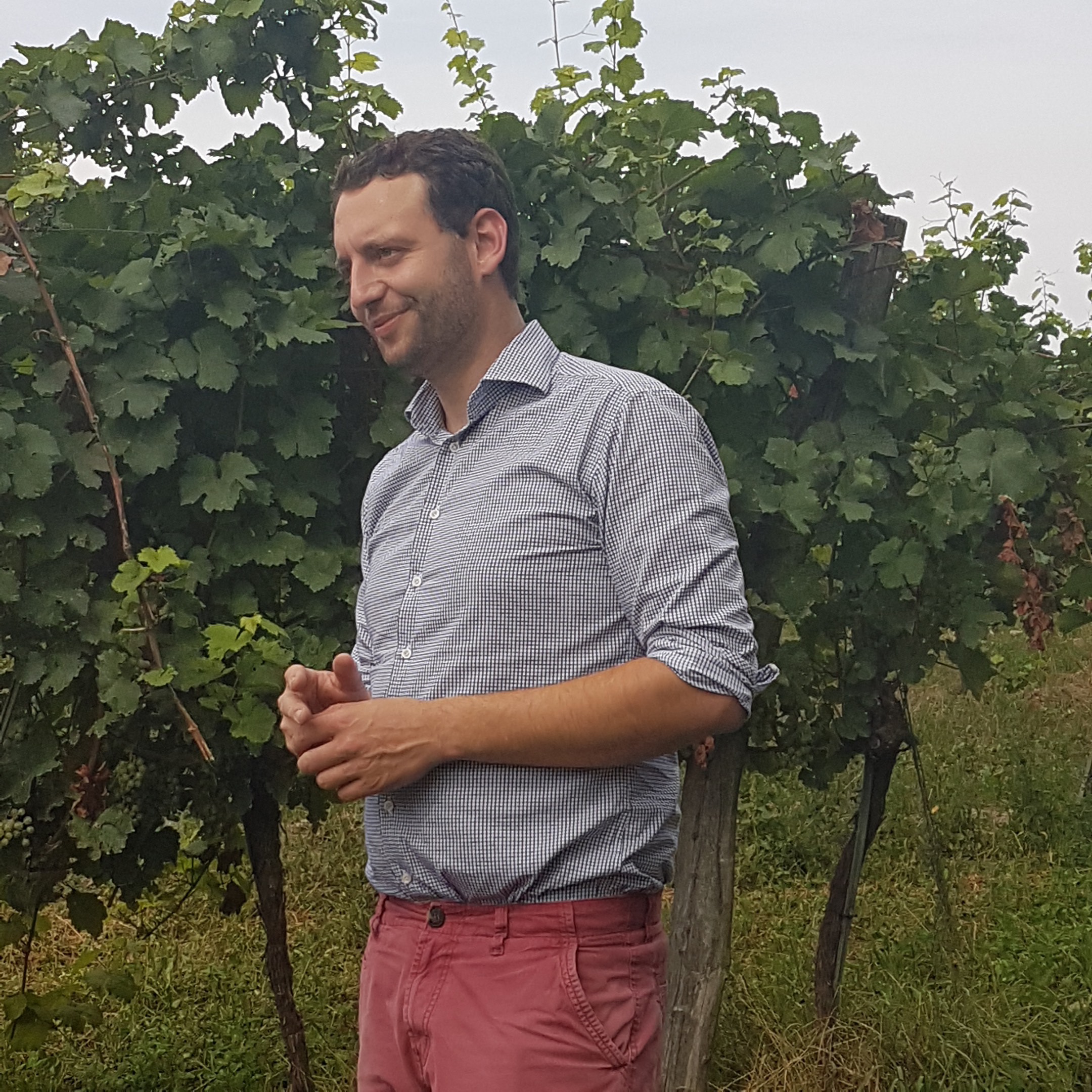 Photo: Sue Tolson
Interestingly, between the 17th and 19th centuries, the family's main business was mining, not wine and agriculture. They are located directly on the geological border between granite and loess, and just above Oberfucha, there was also clay, from which it was possible to make very hard bricks. So, they established a brick factory just up the road from the estate centre as well as a shipping company and shipped bricks and other agricultural products from their estate along the Danube. The milk they produced was also well-regarded according to an 1816 newspaper article, while Josef's grandmother was famed for the huge range of different apple varieties that she grew on the farm.
The estate is now run by Josef Maier and sister Maria along with their parents, who went organic for both the vineyards and the 27 hectares of arable land in 1988. They are one of the few organic producers south of the Danube, says Josef, along with Nikolaihof in the Wachau and a handful in Kremstal. There are many producers around here who grew from small producers into very large ones. However, they have a different concept; they aim to produce authentic wine that reflects its terroir and the varieties it's produced from.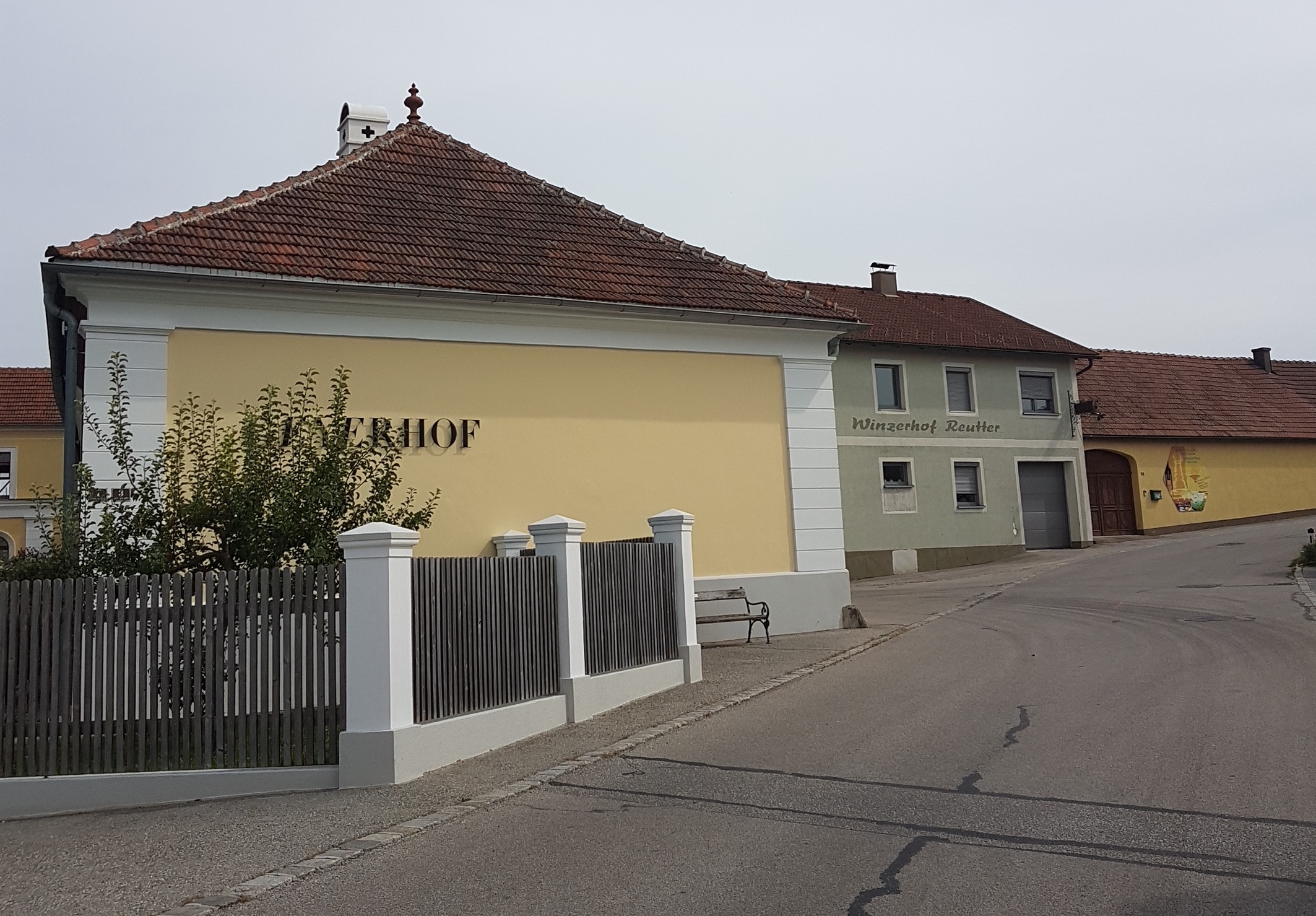 Photo: Sue Tolson
Like their ancestors, Josef explains, they believe in a wholistic, sustainable approach and are trying to activate an organic environment. Since 2012, they have had a nature conservation project, Wildwux – also the name of one of their wines. They have chicken, cattle, beehives, six cows (Angus and an old Austrian breed from Styria) and two pigs, and all their food comes from the farm. They've planted hedges between the vineyards and apple trees, while cover crops and wild herbs encourage a multiple of beneficial insects in the vineyard and making insecticides unnecessary. They have been Demeter certified since 2019.
Josef walks us through part of the estate pointing out the differences in the soils, the loam and the deep cliff between the deep loess and granite – the main two soils that characterise their area of the Kremstal region – as well as taking us to meet some of the livestock. He shows us the premier cru Kirchensteig, one of the oldest and best vineyards south of the Danube, thus named as the villagers walked past it on their way to church. Their historic vineyards also include another three Erste Lage sites - Ried Steinleithn, Ried Gaisberg and Ried Goldberg. Their vineyards are, in fact, composed of four very different soil types, changing from granite to loess and conglomerate to sand, which is then reflected in the finished wines.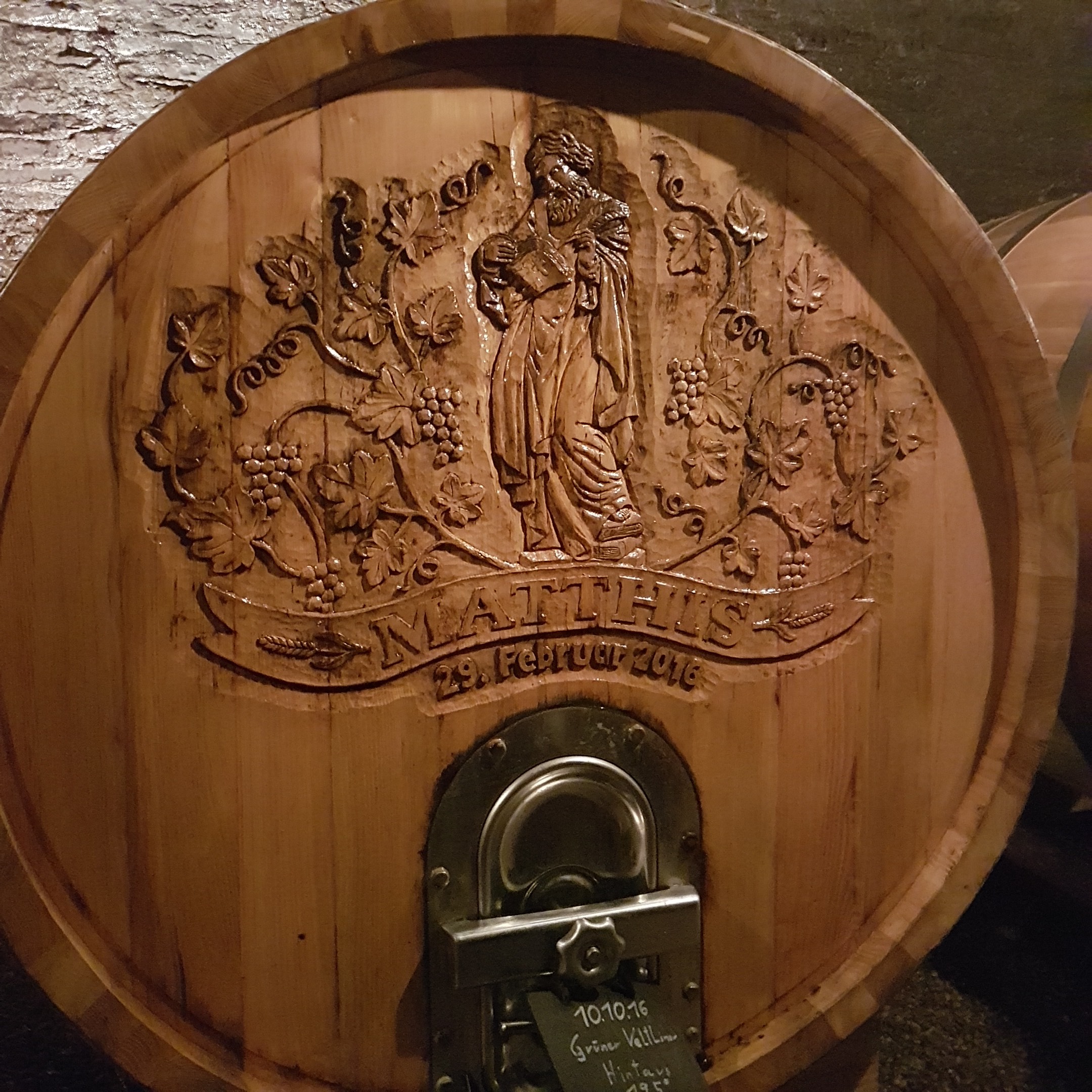 Photo: Sue Tolson
Naturally, they hand harvest all their 23 hectares of vines and try to do so as late as possible – very often, they are the last winery harvesting. In 2018, the harvest lasted from 4 September to 3 November. As you can imagine, it's hands-off winemaking in the cellar too. Strict selection in the vineyard is followed by whole bunching pressing with no destemming or crushing. They try to add nothing, no sulphur or enzymes, and work with settling and sedimentation. They do a warm, spontaneous fermentation of up to 25°C – their aim is not to maintain the primary fruit, rather to conserve the terroir. All the wines stay on their full lees until the end of February, with no racking, while the Erste Lage wines spend a full year on their lees and are only released after two years. The Gutes Reserve spends an incredible six to seven years on its full lees.
The vaulted cellars, dating back 900 years, also hide a few treasures, including the French Cellar (named after the fact that Napoleon's officers were garrisoned here) and the oldest wines in the Treasury, from the 1940s, some of which are covered in a thick layer of black mould. They've been storing their best wines from each vintage since then to track how they age. Josef grabs a bottle, admittedly not from the 1940s, rather a Grüner Veltliner from 1989, which we try upstairs in the atmospheric tasting room along with a few more current vintages.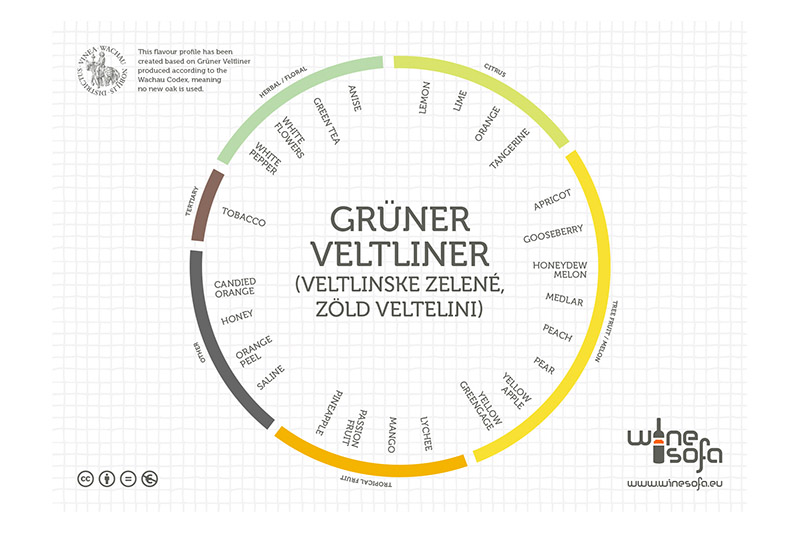 GV flavor profile by Tamás Doma
Ried Höher Rain Grüner Veltliner 1989
A rainy year, resulting in low alcohol of 10.5% and intense acidity. Still very fresh with great acidity, stony minerality and firm texture on the palate.
Photo: Sue Tolson
Stockwert Grüner Veltliner 2018
Vines planted on granite, the hand-drawn label on the bottle tells the organic story. Beautifully fruit-driven with crisp acidity, just a hint of pepper and a long salty finish dominated by plump stone fruit and citrus.
Ried Rosensteig Grüner Veltliner 2018
From gravel by the Danube surrounded by forest. Very saline, mineral wine with a creamy texture and a fruit salad of stone and tropical fruit laced with honey and zesty lemon.
Ried Hoher Rain Grüner Veltliner 2018
Deep clay soil – 100 years ago, a mine lay under this vineyard! Smooth and silky wine with white blossom, herbs and honey and a long saline finish.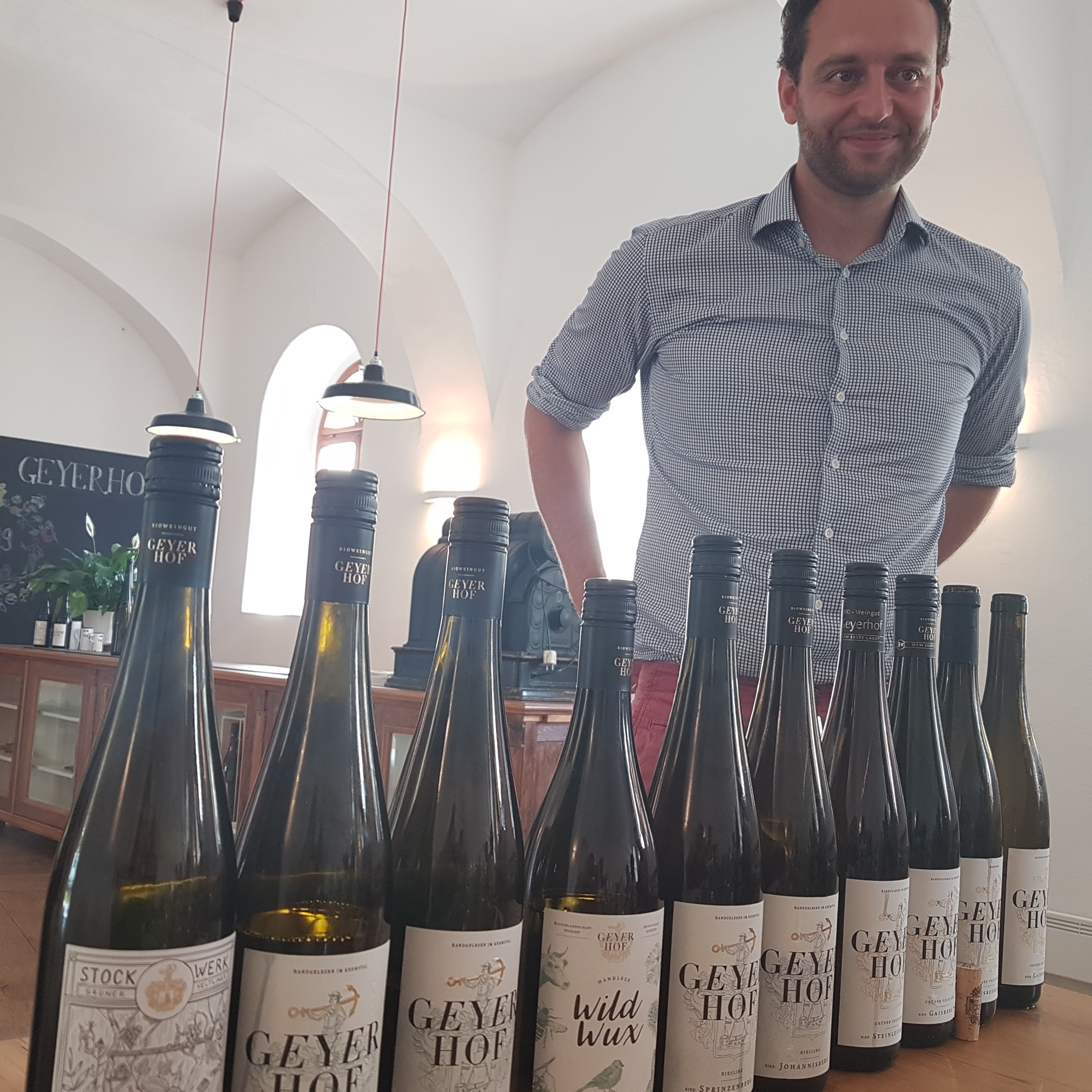 Photo: Sue Tolson
Here Josef explains that they had some difficulty implementing the DAC pyramid of region, village and vineyard (Gebiet, Ort and Ried) as all their wines were single-vineyard wines, hence Stockwerk became their Gebiet wine and Wildwux the Ort, while the rest remained as single-vineyard wines.
Wildwux Grüner Veltliner 2018
This wine is their ambassador for their nature conservation project. Grown on deep loess, it's bright and intense with ripe apricot and pepper notes along with zingy acidity and a honeyed, textured palate.
Ried Spritzenberg Riesling 2018
Weathered granite with some loess. A long, complex wine with zest bright citrus and green apple interwoven with candied lime, acacia blossom and stony minerality.
Ried Johannisberg Riesling 2018
From 50-year-old vines. Rich and concentrated with ripe grapefruit and peach, bracing acidity and notes of white flowers, herbs and acacia honey.
Erste Lage Ried Steinleithn Grüner Veltliner 2014
Grown on granite and harvested mid-November. Boasts ripe intense peach and grapefruit with zesty acidity, smoky minerality and creamy texture. Some tertiary notes of dried fruit and honey combine with dried herbs giving great complexity.
Erste Lage Ried Gaisberg Grüner Veltliner 2017
Grown on very deep loess. A cocktail of fresh fruit and tinned peach drizzled with honey and sprinkled with salt. Long and textured, with just a touch of tannins.
Erste Lage Ried Gaisberg Grüner Veltliner 2016
This premier cru wine serves up a spicy, layered wine with plenty of mineral umami and smoke with dried fruit and peach and a wonderfully waxy texture.
Gutsreserve Grüner Veltliner 2011
From a very warm year, this wine that spent an incredible 6.5 years on full less in large acacia - the wedding barrel of his parents – is amazingly textured and complex, creamy and dense with flavours of honey, dried fruit, spice, toffee, coffee, a hint of nuts and delightfully ripe peach.