eto solves a simple problem - once you open a bottle air mixes with the wine and starts to oxidise, and within a number of days it develops a vinegary taste. With 50 million litres of wine poured down the sink every year*, eto offers a new way to reduce waste, save money and enjoy perfectly preserved wine whenever you choose.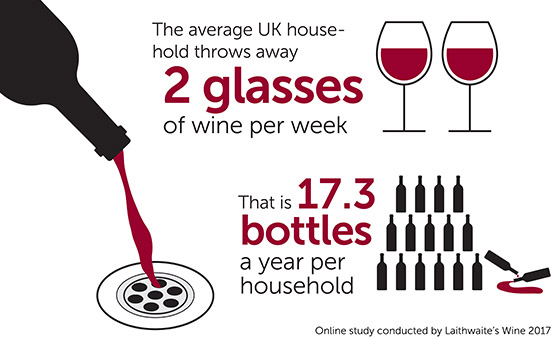 Its patented design keeps wine preserved for at least 12 days, as proven by independent laboratory tests – and extensive blind taste tests with wine industry experts.
For me, the results were unanimous: there was no perceptible difference between a freshly opened bottle and the eto-stored sample. - Richard Hemming Master of Wine in JancisRobinson.com
The development of the innovative sealing design and the specialist high-precision glass required, were challenging goals – and have taken almost 5 years to perfect. Independent tests conducted at Bangor University prove that the unique patented seal achieves that goal – protecting wine from oxidation perfectly for weeks – and far out-performs all other wine preservation products tested**.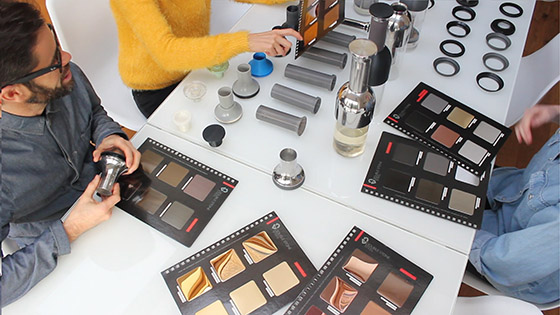 As well as an effective wine preservation system, eto is a beautifully designed, premium decanter that offers drip-free pouring and fits perfectly in the fridge door. Decant your whole bottle of wine into eto, serve, then push down the neck and the unique patented design forms a complete seal preventing any further contact with oxygen, to preserve your wine's full flavour.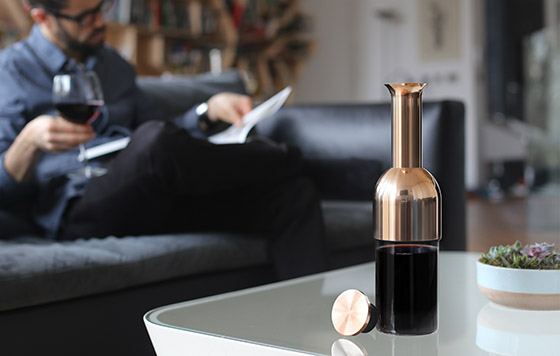 The creator Tom Cotton, is a Welsh London-based product designer, with nearly 20 years experience in bringing products from concept to market. eto means 'again' in Welsh, which perfectly sums up the joy of the product. eto allows you to enjoy wine again, and again – without sacrificing either its taste or our planet.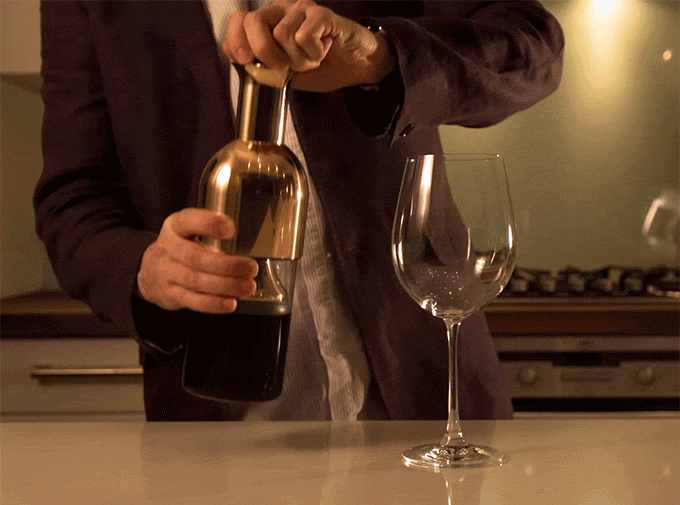 Designed by Tom Cotton
* Source: Waste and Resources Action Programme, Down the Drain -WRAP Project EVA063. Report prepared by WRAP, Banbury.
** Tested against a wine pump, an inert gas & a bottle with its cork replaced.