This year will be the seventh in organising the already traditional All Saints' Month Merriment in the heart of Tokaj, in Bodrogkeresztúr. Nevertheless the festivities on 7th and 8th October will not only celebrate Tokaj wines but the local treasures and traditions as well.
Bodrogkeresztúr is located 8 kilometres of Tokaj and has a population of some 1300. The only problem is that its name was not poeticized in the national anthem of Hungary and for us that is hard to get over – a joke, Mayor József Májer began his speech with at the press conference of the event.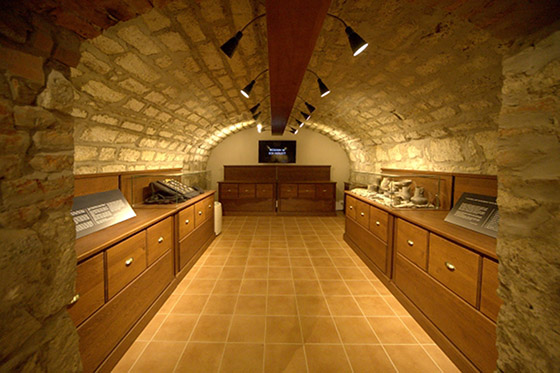 I'm not going back to the stone age, you can read about its history about anywhere, but what we are the proudest of is something that we cannot ignore. What I mean is Keresztúri Kincsestár (Treasury of Keresztúr), the local history museum that we were proud and happy to inaugurate in October 2015. The overall objective of Kincsestár created under the project 'Development of key tourist attractions and services' is the development of the Tokaj-Hegyalja historic wine region. Through the reconstruction of the cellar-system (seven uniform cellar rooms) under the Village Hall, we have established a regional cultural visitor centre and venue. Keresztúri Kincsestár is more than a mere static museum. When making it, our idea was to introduce a bit of currently fashionable virtual reality so that visitors could not only see the objects but they could actually take part in this interactive exhibition in a playful manner, added the Mayor.
József Májer said that what they are the proudest of is "Dereszla kincse". Its story is that the gold jewellery, or their replica to be more precise, dating back to 1200s BC discovered in 1918 on the eastern slopes of Dreszla hill is part of the Treasury. Another pride are the artefacts from the Chalcolithic known under the archaeological name "Kersztúri kultúrakör" (named after the Bodrogkeresztúr culture) that was donated to Bodrogkeresztúr by Hermann Ottó Museum, Miskolc. Besides all these, one can find delight in the photographs depicting fishing scenes on the river Bodrog taken by Photographer László Kunkovács who was awarded with a Kossuth and a Balog Rudolf prize. What is more, Keresztúri Kincsestár also presents the old prison of the village, the avifauna and flora of the Bodrogzug Nature Reserve, as well as the twin-villages of Bodrogkeresztúr. The virtual part may easily become everyone's favourite. This is a speciality with 18 small drawers, each hiding an object. For instance a cannon ball. And if you find it, you can immediately watch and listen to its Bodrogkeresztúr-related story on a central screen. As the Mayor says it's not enough if it is told to you, "you have to come and watch it for yourself".
We believe that there is no need to compete with other villages. You can visit us in shorts, you can taste fine wines and book accommodation. Bodrogkeresztúr is able to give you the Tokaj-Hegyalja milieu where you can relax and forget all the rush, added the leader of the village.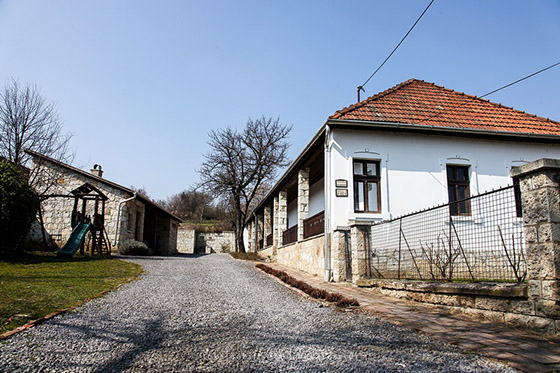 Sarolta Bárdos, Head of Tokaj Nobilis Winery and main organiser of the event said that the reason why the event was first organised in 2010 was to present Bodrogkeresztúr and the work of those living here. As she emphasised, contrary to many other festivals, the All Saints' Month Merriment focuses indeed on wine but craftsmen, photographers, sculptors can also bring their art and products here because for them it is important to have local values represented.
Various people live here. Some of them bake tasty confectionery, others make excellent wine vinegar and again others create sculptures. We wanted to give everybody a chance to present themselves and did not want to restrict the event only to wines. Of course visitors can participate in diverse thematic wine tastings moreover our guests may make and take home their own sparkling wine for New Year's Eve – said Sarolta.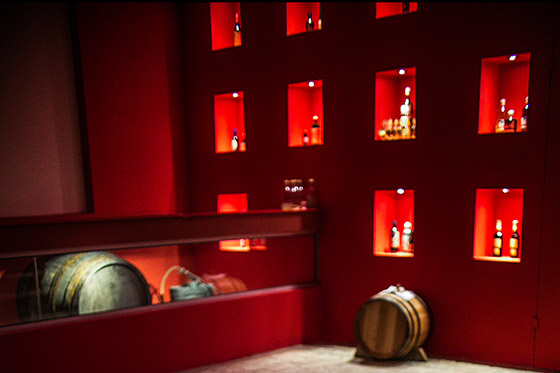 Gábor Weiner, Sales Manager of Chateau Dereszla revealed that on 07 October they invite those interested to a tour on their vineyards. Jonatán Acsay, Export Manger of Wine Vinegar House invited those interested to the programmes of the Wine Vinegar Museum and the manufactory. Naturally, during the Merriment there will be plenty of wine tasting opportunities at many different locations since local winemakers will deploy the best wines of Tokaj-Hegyalja this year again. There will be an opportunity for tasting the wines of Babits Pincészet, Bodrog Borműhely, Bott Pince, Chateau Dereszla, Füleky Estate, Patricius Borház, Puklus Pincészet, Rozgonyi Pince, Tokaji Bormívelők Társasága and Tokaj Nobilis.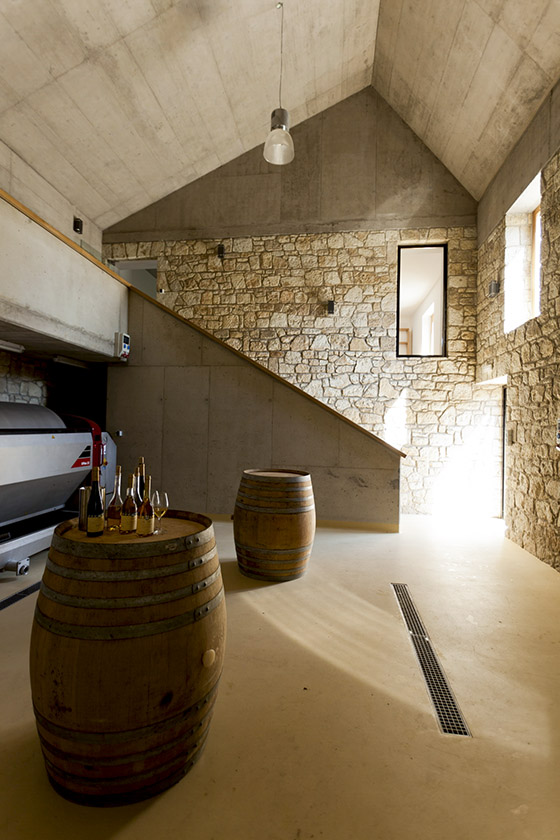 Visitors can get acquainted with the gastronomy and artisan produces of Bodrogkeresztúr and its vicinity through the products of Wine Vinegar House, Anyukám Mondta Restaurant in Encs, Sárga Borház Restaurant in Mezőzombor, Lebuj Restaurant in Bodrogkeresztúr, BodrogSmoker in Bodrogkisfalud, Betlehem Pihenőház, Csicsörke Lekvár (jam workshop), Hegyalja Éléskamrája (confectioneries) and through the different types of cheese of Ambrus Tanya and Zemplén Cheese Manufactory.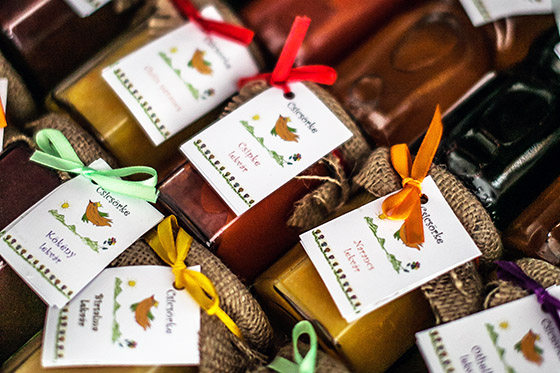 This Merriment will be a real family event. No need to leave the children at home as many lively fun programmes await the younger ones too while all age-groups can be fascinated by the táncház (casual Hungarian folk dance event) and real Hungarian flavours. For the detailed programme of the All Saints' Month Merriment, please click here.