'Artisan' is not only a catchy marketing phrase (common in Hungarian gastronomy) at Csicsörke of Bodrogkeresztúr; the family does indeed make jams and syrups themselves without using any additives.
Wherever you travel around the globe, Tokaj-Hegyalja is mostly known and renowned for its dry and sweet wine specialities as well as its aszú wine, but nowadays various other gastronomic players are actively making high-quality products in this most famous Hungarian wine region. We have recently written about the Tokaji Wine Vinegar House and the Tokaji Coffee Roasting Company and Coffee House; now let us take you around Csicsörke in Bodrogkeresztúr where delicious handcrafted jams and syrups are made.
First things first: the name. Csicsörke is the Hungarian name of the yellow-breast European serin which comes from the finch family and builds its nests in the Northern mountains of Hungary. Gyula Kovács, originally a trained cook, now the head of the family gastro-workshop, has used his child's drawing of this bird on the product labels as their logo.
Gyula and his family first made jams for their own family's pleasure but later his friends convinced him to make the preserves available to the wider public. Their business has been active for four years now making not only jams and preserves but also chutneys, products for strengthening the immune system, herbal syrups with herbs and delicious fruit syrups. As Gyula says, all their products are completely handcrafted; they do not use any machines or industrial equipment. Their recipes are partly traditional and partly innovative. The vodka and orange marmalade or the chilli jam – though gentler and less hot and spicy than its prototype – are perfect examples of the latter.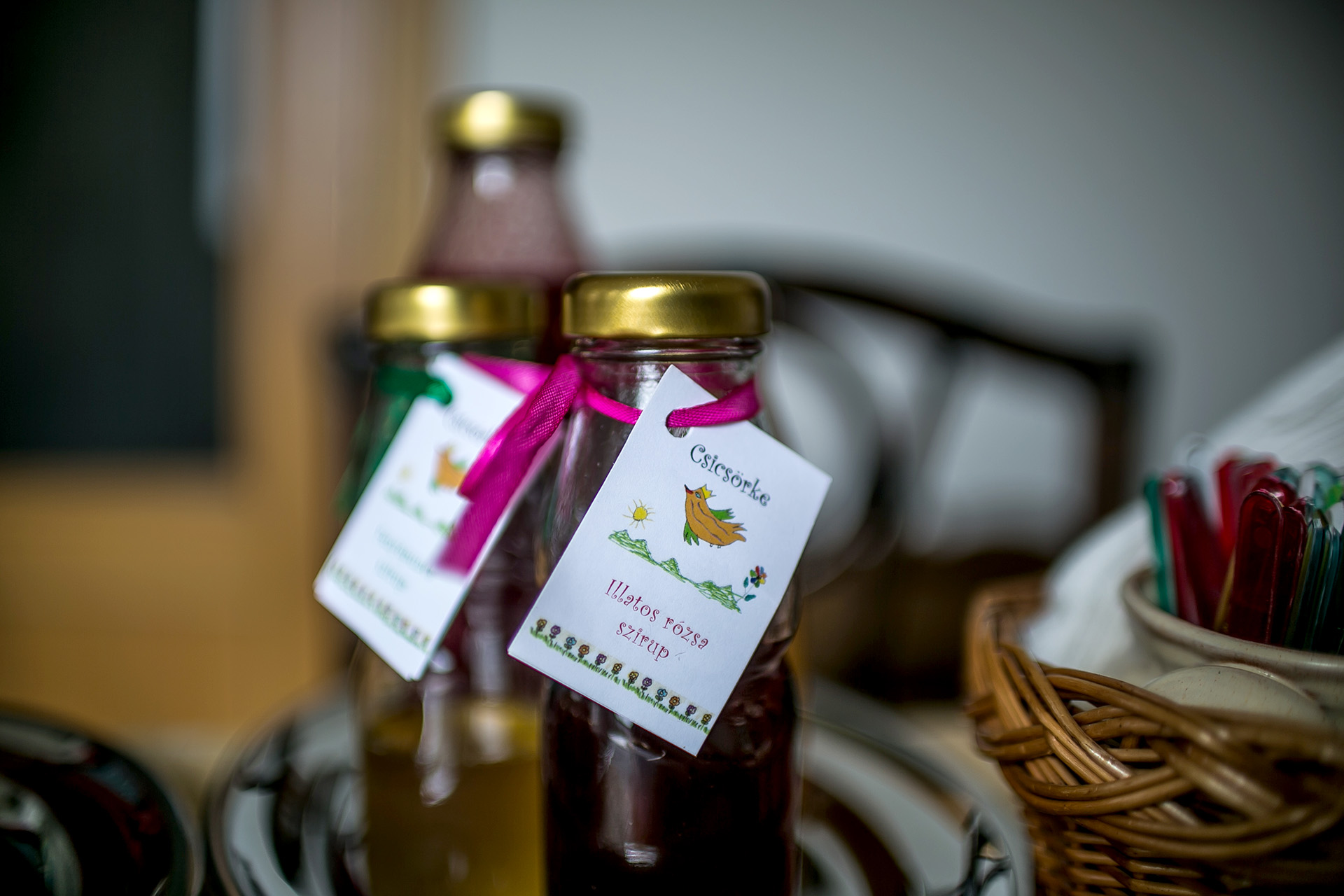 Csicsörke has no employees: the family does all the work; they collect, pick, wash, peel, chop, press the fruit, and fill and label the jars themselves. They don't use any kind of preservatives or additives when preparing the products, seeking to preserve not only the aroma and colour of the fruit but also the highest possible vitamin content.
Even diabetics and diet-conscious consumers will not be disappointed with Gyula's portfolio, as they offer sugar-free preserves or jams sweetened with xylitol and stevia-erythritol blend. Interestingly enough, they make jams for many famous Hungarian wineries with a special emphasis on matching the fruit preserves to certain wine aromatics. Csicsörke products are not only available from its webshop but are also stocked by wine shops, hotels, guest houses and delicatessens all over the Tokaj-Hegyalja region.