Tokaj-Hegyalja does not only produce the world-famous aszú wine, which was previously called the 'wine of kings' and more recently dry Furmints with great potential, but other complementary gastronomic products, such as wine vinegar, are also made here. The Tokaji Wine Vinegar House in Bodrogkeresztúr makes wine vinegar from top quality Tokaj grapes without the use of any additives, applying natural methods, thus making the product indispensable in haute cuisine in Hungary.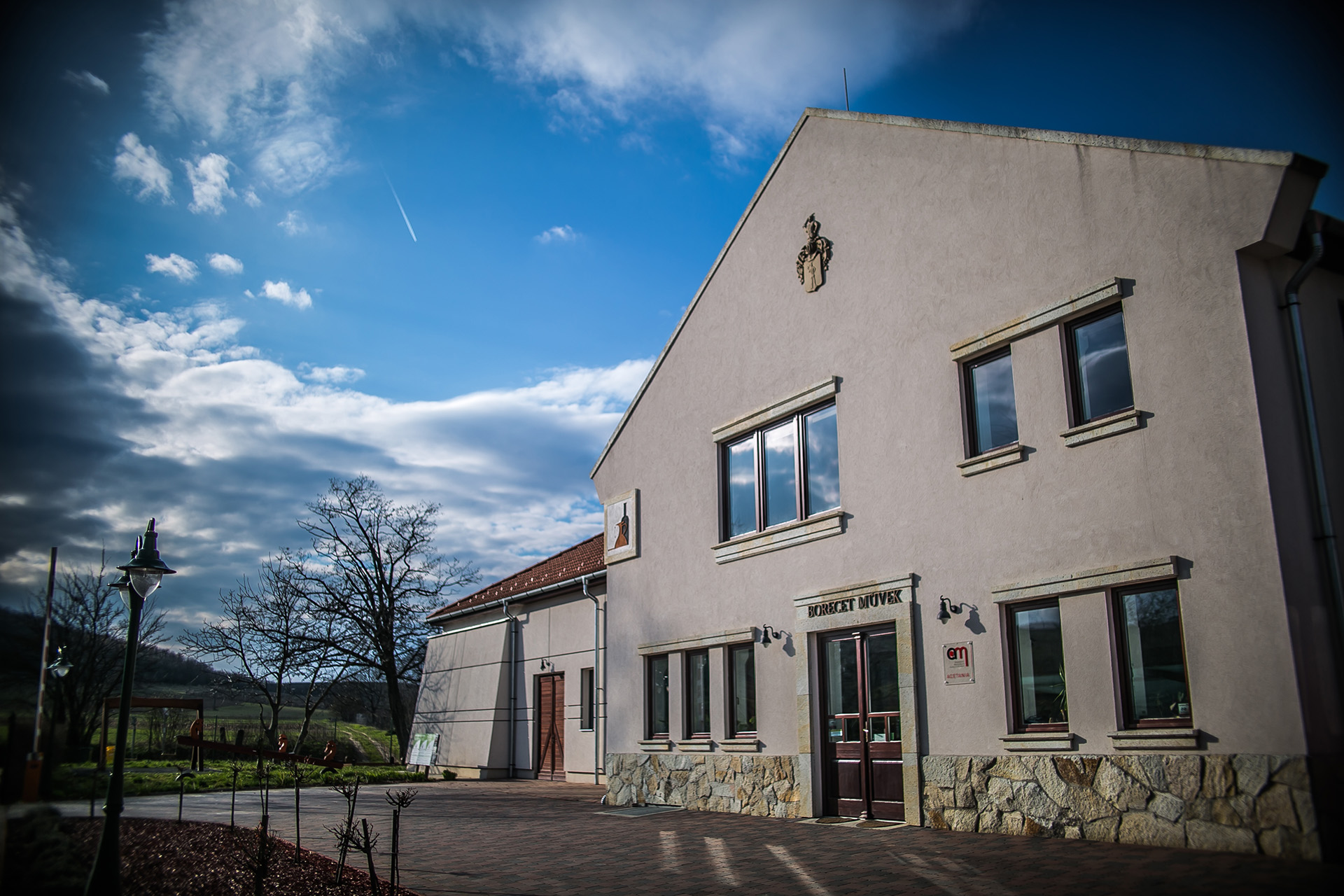 What makes Tokaji Wine Vinegar House unique is, as its name indicates, that only grapes from the Tokaj-Hegyalja wine region are used for its products. The grapes are hand-picked and carefully selected. Production is closely monitored and cutting edge technology is used (controlled fermentation and stainless steel tanks) while respecting Tokaj traditions, which means that, similarly to aszú and premium dry Furmint wines, that the vinegar is matured in oak barrels for a long period to ensure the desired flavour is achieved.
Alchemy at its best
The company offers a wide range of products to all kinds of customers, for example retail consumers as well as renowned Hungarian restaurants. We were able to learn about the quality and uniqueness of the products during our recent visit when our hosts told us that the products are made naturally, using 100% organic fermentation without any additives or artificial aromas. As they say, this natural manufacturing process is the key to high quality, it ensures unique flavours and also guarantees the beneficial health effects of the vinegar. Dr Brigitta Fábián, Managing Director of the company said:
The wine vinegars of the Tokaji Wine Vinegar House contain wine components and acetic acid bacteria. It is true alchemy: the alcohol in the wine is converted to acetic acid, so just a couple of drops provides an intensive yet natural character to a variety of dishes. Our wine vinegars offer a great variety but all of them retain the oaky, sweet-spicy, toasty character resulting from the ageing in barrels.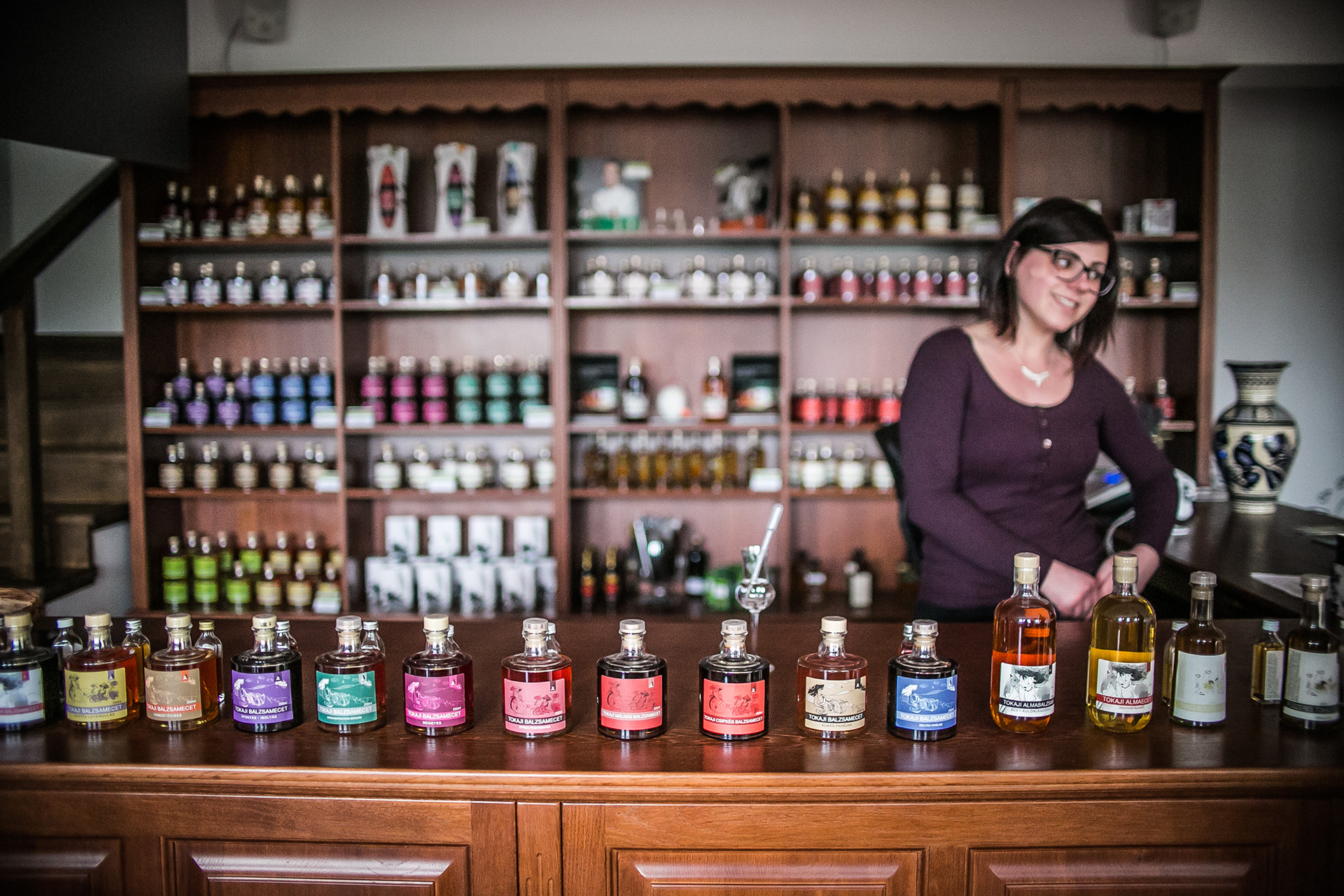 Vinegar history
In all cultures where alcoholic fermentation was used, vinegar was also discovered. It is known that exposing alcoholic drinks to air for a long period will transform the alcohol into vinegar.
It is important to know that in Europe in the past most vinegars were made from fruit, wine and beer. Nowadays apple, grape must and wine-based products are the most popular (see haute cuisine in this respect, too).
The Italians are the uncrowned kings of balsamic vinegar from grape must, which is acknowledged even in Tokaj. However, the range includes specialities such as wine vinegar with quince or with apple and cinnamon. The first documentation of Italian vinegar dates back to the 16th century, so we could say that this 'genre' started there. It is good to know, if you would like to know more that vinegars from fruit have the strongest tradition in German-speaking countries. The most well-known being cider vinegar, a basic ingredient in gastronomy, although vinegars from various berries are also popular in the area. Artisanal producers also create further specialities like vinegar from asparagus or tomato.
We should also mention Spanish sherry vinegar from Jerez which started to conquer the world; however, the oldest vinegar in the world is rice vinegar from the Far East, which is made from rice wine.