You are new here? For the 1st part of this interview click here.
In Tokaj-Hegyalja, active tourism is getting increasingly dominant; developments are definitely pointing at that direction. This could finally solve the old problem of the region, namely that visitors can only spend one or two days in the area. The head of the Tokaj Wine Region Development Council says it is important that the residents living in the region do something to change this situation so that they would get along better as well. Fortunately, there are more and more positive examples for this. Hegyalja is not only about the wine; something else can be added to it. In our interview Dávid Héjj talked not only about tourism and developments but also keeping the young in the region, making the most of existing talents and the everyday problems of residents.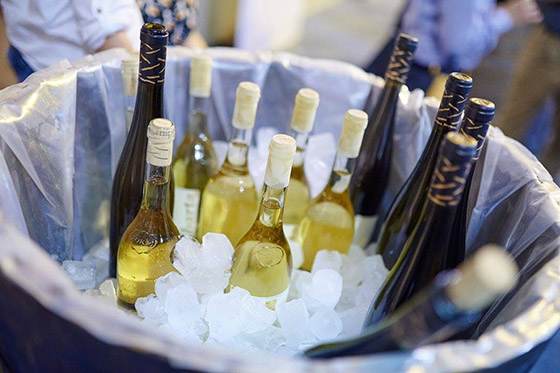 Now that you mentioned the problem of keeping the young in the region, a good example can be Mád where visitors witnessed a great initiative at the Furmint Celebration event. Very old, almost vanished professions were presented here. But beyond the show it may have much more to offer. As a project idea it was already said that impressionable youths can be given a profession. Besides them performing real activities, can it be interesting for visitors as well?
For sure, in my opinion. As I heard many visited the barber at the Furmint Celebration event. This again shows that these guys living in the wine region are talented; in this case a young barber from Szerencs who is probably not that known to many living in Tokaj-Hegyalja either. I think it is exemplary that young people are given the chance at such events to present their craft and knowledge. And this is a competitive knowledge; a barber from Szerencs can compete with a barber from Budapest, we only have to give him the opportunity. But the same goes for cheese-makers, coopers or anyone else. We have to create the opportunity first.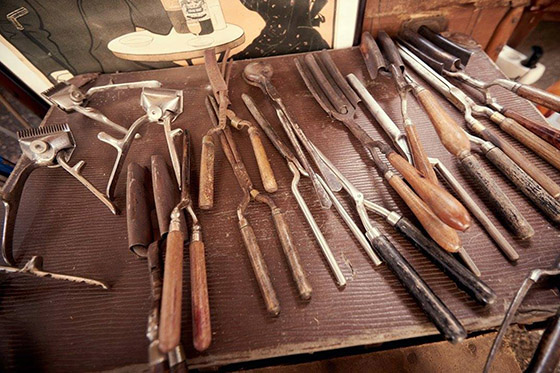 Walking on the main street of Tokaj and seeing some deserted buildings, our usual discussion with the mayor is about how could we fill these with life. A good bakery, a confectionery showing some creativity… Although wine is very important, we should be able to offer something else for other parts of the day. Just take a look at the popular coffee shop on the main street of Tokaj, which runs full house. Some mean people say, though, that it is because "there are no other places". But in fact what we can see is that besides wine, other culinary values, such as a good coffee, are also represented in Tokaj. We must be proud of that and support must be given to all these small local initiatives. It is the duty of the Tokaj Wine Region Development Council to provide Tokaj-Hegyalja with a framework and ideas and to help locals through the maze of Hungarian and EU grant schemes. I encourage everyone who would undertake a business to apply for even the smallest amount of EU grant because having a fifty per cent grant intensity can already make it work. With honest hard work one can make a decent living that enables him to get on well in Hungary.
We keep complaining that the young leave the region but they also give up a lot of things as they have to leave their parents, family and friends. I believe that if we offer them opportunities allowing them to stay, then they will stay. They will not earn as much money as in a lodge in Austria but those who think that the young will only stay if they earn an amount equalling 3-5000 EUR are wrong. That is not true. If a decent opportunity is offered allowing them to be their own master and start up a business, they will stay. Even if their profit is less. It is our duty to create this opportunity.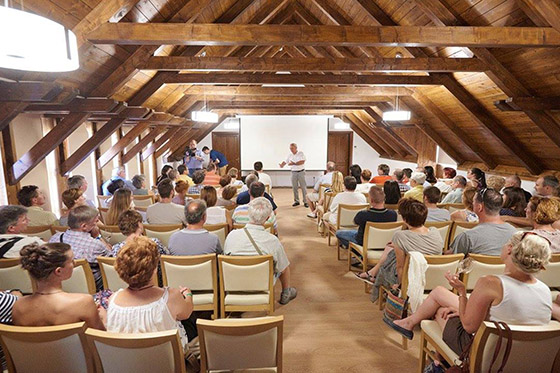 We have already talked a bit about community infrastructure. But helping smaller wineries had already been a discussion topic. Where are we in this process?
Well, the mills of central administration do not always grind as fast as we would like them to. I had a discussion with the chair of the wine community and I know that a part of the grant foreseen is available. The Tokaj Wine Region Development Council has a close cooperation with and supports the wine community in all matters. It is a dedicated fund that will, in my opinion, enable us to support small producers that used to have problems with the constant expectation of producing quality grape and wine but, lacking the machinery and tools, so far they have been unable to meet them. I really hope that through the implementation of this programme and from these grants, we will have the opportunity to grow better quality grapes what we can sell on a higher price. With this we can improve their welfare and everyday life. And Tokaj wines can represent quality even in large quantities.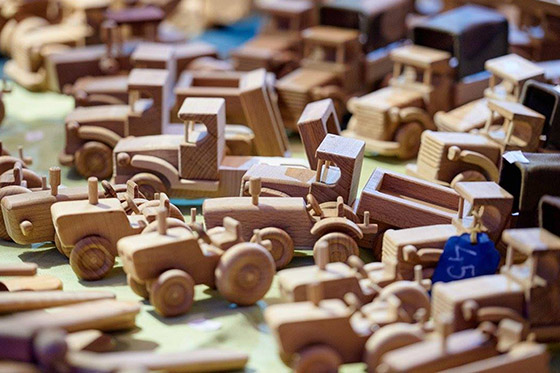 In addition to tourism and developments, the localities are also granted funds. I heard of nearly EUR 3.3 million that they would receive by the end of the year.
In late 2013 the government took a decision granting the localities in Tokaj-Hegyalja a total amount of EUR 16.4 million from Hungarian funds. Of this EUR 4.9 million was already disbursed in 2013 when very important developments and small investments were realized. Many tried to develop parks or make public areas nicer and today we are in the second phase reaching EUR 8.2 million of the total funds, in other words about half of the amount granted by the government decision. Following lengthy negotiations, the twenty-seven local governments decided how to spend the funds.
Local leaders are quite frequently criticised that even though it is important to create parks but priority should rather be given to road reconstructions. What I saw was that nearly half of the currently available amount of EUR 3.2 million is the main source for road and sidewalk reconstructions. And although we think it is not related to tourism, it is. It is not without relevance if right after arriving here the first thing a Hungarian or foreign visitor has to do is to find a mechanic because his tyre went flat on the bad roads. Why could not they drive on roads that would compare to any other roads in Western Europe? It is a vicious circle that would never end. But if we can give such support to the localities in Hegyalja, it can be very useful. Not to mention the fact – again as a man from Budapest spending considerable time in Tokaj-Hegyalja – that as I see it is very important for the locals too. Quite a lot of developments were completed on Road 37 and Road 38 also had some sections reconstructed and next year the refurbishment of two-three digit roads will continue. On the other hand money has not been available for the reconstruction of roads within city limits for quite a long time now. Here we are talking about individual developments of a value of EUR 160 000–230 000 to be realised by several local governments and this will be just as important for those living here than for those visiting.
Many thanks to Kornél Kertész for the photos.