In Tokaj-Hegyalja, active tourism is getting increasingly dominant; developments are definitely pointing at that direction. This could finally solve the old problem of the region, namely that visitors can only spend one or two days in the area. The head of the Tokaj Wine Region Development Council says it is important that the residents living in the region do something to change this situation so that they would get along better as well. Fortunately, there are more and more positive examples for this. Hegyalja is not only about the wine; something else can be added to it. In our interview Dávid Héjj talked not only about tourism and developments but also keeping the young in the region, making the most of existing talents and the everyday problems of residents.
We spoke about tourism as well as bicycle developments. This latter seems to be taking a shape and in the Hegyalja region there are rumours about the bicycle road winding round the Tokaji Hill and even the development of a network.
Currently, many projects are running parallel whose coordination is the responsibility of the Development Council in cooperation with the regional members of parliament and local mayors. The recent period clearly shows that there is an increasing interest in bicycle tourism in Tokaj-Hegyalja, as well. In a mostly flat country this might sound strange in a hilly area. Many may think that it is much more difficult to cycle than in the Great Plain or around Lake Balaton but this is not the case. On the contrary, with e-bikes and all kinds of motorized, technical bicycles make it possible for not only sportspeople but all tourists to reach points of interest located on higher ground. However, today we can find a bike road only between Sárospatak and Sátoraljaújhely in the Tokaj-Hegyalja region. True, the section connecting Nyíregyháza and Tokaj is being built at the moment and will be finished by next spring the latest.
Regarding further development, this road between Nyíregyháza and Tokaj should be prolonged in all directions. As I see, the first step – realistically – should be to connect Tokaj, Bodrogkeresztúr and Tarcal round the Tokaji Hill branching off towards Szerencs-Mád and Sárospatak-Sátoraljaújhely, connecting the already existing farm roads. These roads can be involved by using a logical system of road sings agreed and checked for safety. We must think ahead for the next five to eight years as it opens up plenty of opportunities. Within the context of trans-boundary cooperation programmes more and more bike roads are built from the direction of Košice and on Hungarian territories as well. I think it is imperative to transform these developments without junctions into a network. But to give it an even bigger perspective, I think that beyond the twenty seven localities of Tokaj-Hegyalja it is well worth considering an even larger network spanning from Regéc to Füzér.
Now that you are talking about active leisure: the Hungarian Canoe Federation also has a project that focuses on the development of docks. It seems that increased emphasis is laid on that also in Hegyalja.
In the 21st century there is a growing need for active leisure programmes. We are having this discussion in Tokaj, a couple of feet away from the confluence of Tisza and Bodrog. We do not exploit the potentials of these rivers to the fullest either. Apart from kayak-canoe tourists and some motorboaters, this area is untapped regarding both the tourists and the locals. There are no opportunities for people to have a live connection to Bodrog and Tisza although there is an enormous potential in it and it could also be done in parallel with the bike road developments.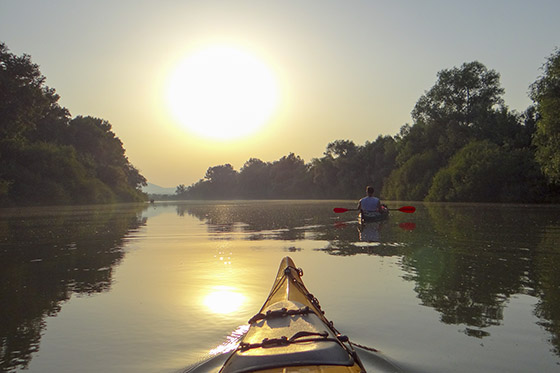 Ideas that we could not even dream up five-eight years ago are beginning to take shape. If at that time we asked someone about the development of tourism in Tokaj-Hegyalja, the opportunities for bikers, for instance, may well have not been among the first five ideas. For financing this, large amounts of available EU and Hungarian funds offer a great opportunity. Relying on these, major steps can be taken towards having a bike road spanning from Tokaj to even Abaújszántó within a short time.
So far you have been relying mainly on wine, now active tourism may be an addition to it. Is it enough?
Discussions with locals who try to make their living of tourism have revealed that the biggest problem is that tourists do not spend as much time in Tokaj-Hegyalja as would be possible. But as long as we are unable to offer them programmes, as long as we cannot engage them, they will only stay for a few days. We are trying to think of a chief attraction that would make the whole region more appealing. Harmonising twenty-seven localities is not easy but both the mayors and the local population would surely advocate a major attraction. On the one hand they would benefit from it and as a side effect it could open up more opportunities to those who wish to make their living of tourism and/or gastronomy. And this is where the importance of urban development comes into the picture as there is no point in talking about bike roads and active leisure until visitors are not granted the service quality they want.
The Government and the Tokaj Wine Region Development Council can help in facilitating the "channelling" of large infrastructure investments in Tokaj-Hegyalja. As many roads and sidewalks should be constructed as possible, roads within city limits should be reconstructed and major world heritage buildings renovated. We should renovate as many listed buildings suitable for attracting tourist as possible. Then the resourcefulness of civil society, aka local entrepreneurs and their ideas, are added to this. There are already a huge number of valuable initiatives. Looking at local websites, from time to time countless micro enterprises emerge that even locals may not know of. And it is almost sure that those only visiting the region do not know of them and pass over them. Our common goal is to prevent that people coming here see the last fortress of a bygone era, find a rather repulsive quality associated with the name Tokaj instead of an attracting one. We must demonstrate that Tokaj-Hegyalja has a young and wholehearted community that is working assiduously to able to come up with a wide variety of excellent quality products, let it be wine, jam, syrup, cheese or coffee. There is a need for a much more active commitment concerning the content, though it has some difficulties and financial obstacles. I regularly have discussions with the mayors and I provide them with ideas on how start-up businesses could be supported. We keep complaining that the young leave and localities are aging. In hope of employment elsewhere the population leaves the localities for Miskolc, Nyíregyháza or Szerencs. If we do not provide them with opportunities in small settlements like Olaszliszka, Sárazsadány, Szegilong or Tokaj, this will not change. We have to support the young either with local tax exemptions or by offering the municipal properties on a lower rent or with anything else.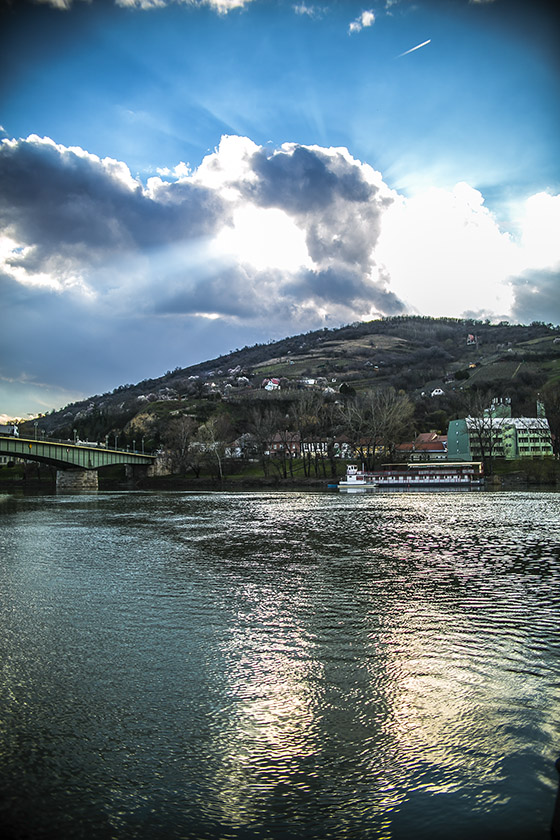 Now is the time to use the initiatives and the opportunities because Tokaj-Hegyalja has good potentials now and interest towards the region is visibly growing. If this summer someone happened to walk in Tokaj, they may have seen much more tourists than one or two years ago. But if we are unable to keep them here, and have them love Tokaj-Hegyalja, if they are not given more than just "a good experience", they will not come back. They will not spread a good opinion of the wine region. In this modern age when we evaluate things on the internet, this all should be simpler. If we are looking for a trip, we will check how other people scored a given place.
In fact, there are very good initiatives and to see them it is enough if we just look at what programmes are offered by the different localities from August to October. And we are not only talking about one or two settlements but about more and more. These programmes focus on different branches of culture, thus everyone can find the programmes they are the most interested in. Just think of the crowds that gathered in Fesztiválkatlan for the sake of those summer shows in Tokaj. The only question is whether these guests will stay here or they just come and in lack of services they leave after the show. We are talking about shows for which others would travel to Budapest to see. As a man from Budapest I can maybe say that all this is done in an environment the capital city cannot compete with in the summer. But currently no quality services can be associated with it. Guests should be provided with the opportunity of having a nice diner in the neighbourhood after having attended a theatrical performance or a Koncz Zsuzsa concert. If out of twenty hundred guests only two hundred stay for diner or visit a wine bar and have one or two glasses of wine it can already give impetus not only to one settlement but to the whole of Hegyalja. There is a need for accommodations, restaurants and wine bars. We hope that many enterprising local and other people feeling affection for this place will see the opportunity and commit to invest their private funds.
You can read more about Tokaj in the second part of this interview.