Cover pic : Yellow muscat bottles from Tokaj Nobilis (Daniel Ercsey)
The Tokaj wine region is not only known for its large estates but also for its small family farms, the number of which are growing every year, who are also at the cutting edge of the wine region. One such family winery is Tokaj Nobilis, where Sarolta Bárdos and her husband, Péter Molnár, are quietly but also very consciously building their business.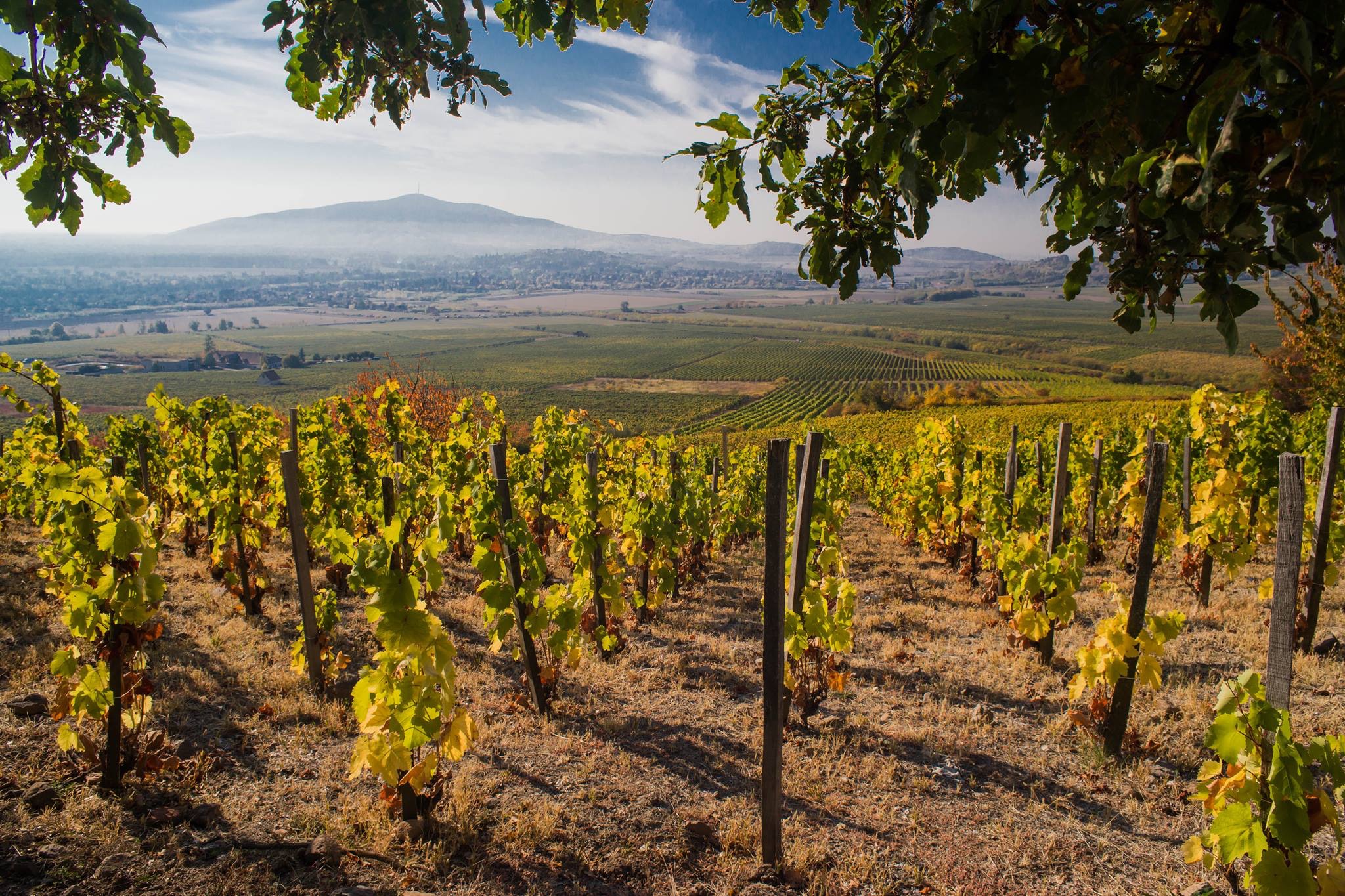 View from the Barakonyi vineyard with the Tokaj-Hill in the background (Tokaj Nobilis FB)
Looking at the history of the estate, we can see that it was founded in 2000, and when we talked a little to the couple, we discovered that much of their land was already being cultivated by Sarolta's grandfather. Both their vineyards belong to Bodrogkisfalud, the amusingly named Csirke-mál with its classic erubase soils over rhyolite tuff - except for the top of the vineyard, the so-called Susogó, where you can find andesite - while the Barakonyi is also based on rhyolite tuff but has eroded soil poor in humus.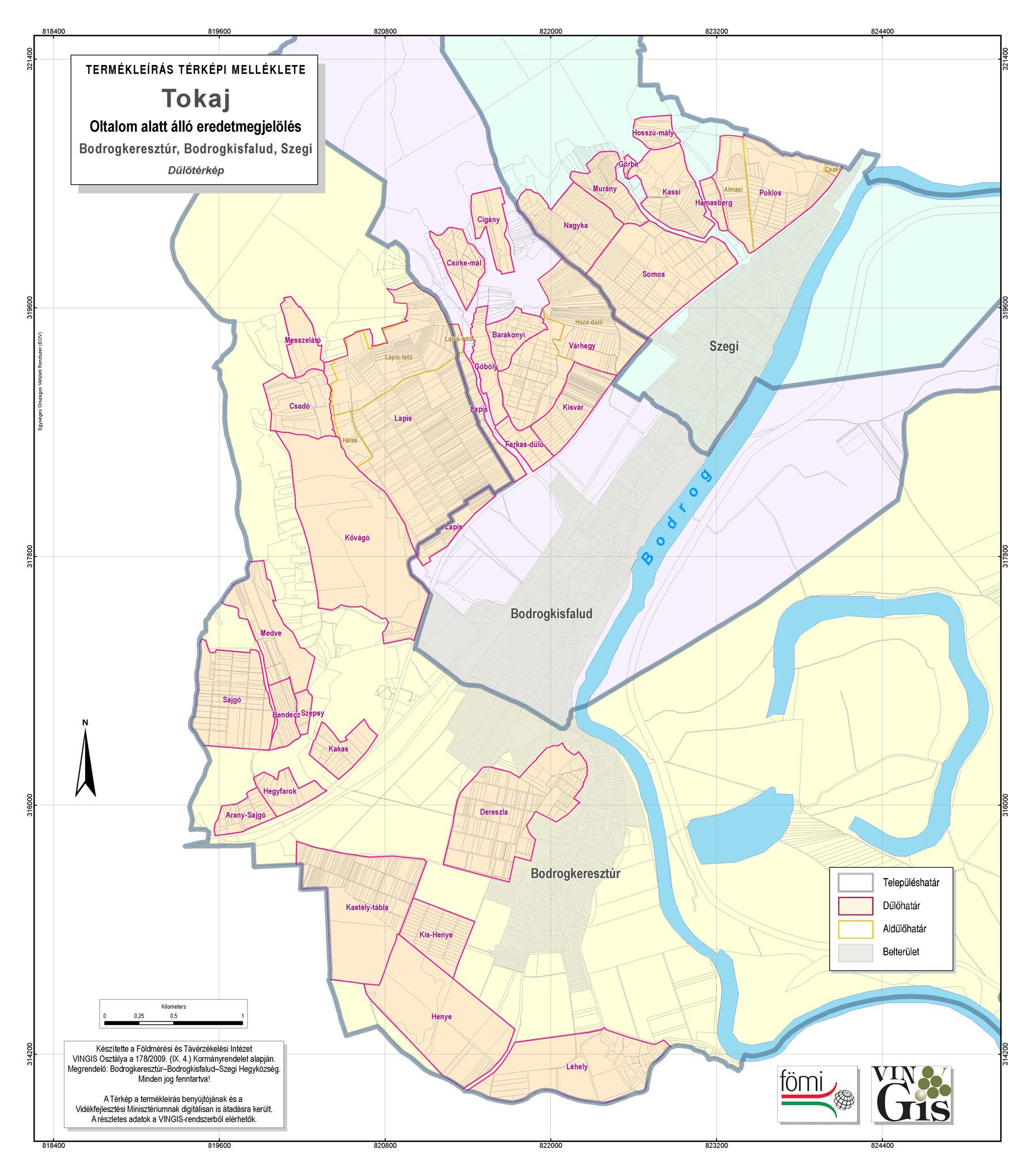 The single vineyards of Szegi, Bodrogkisfalud and Bodrogkeresztúr villages (souce: FÖMI)
The estate centre, a beautifully renovated farmhouse and the cellar behind it, are located on the main street of Bodrogkeresztúr. Recent investment has seen the small winery expand out behind the house, which was necessary, as they have now added traditional method sparkling wine to the usual range of Tokaj wines, and based on our tasting experience, we can say with confidence that this is not just an add-on, but a great wine in its own right.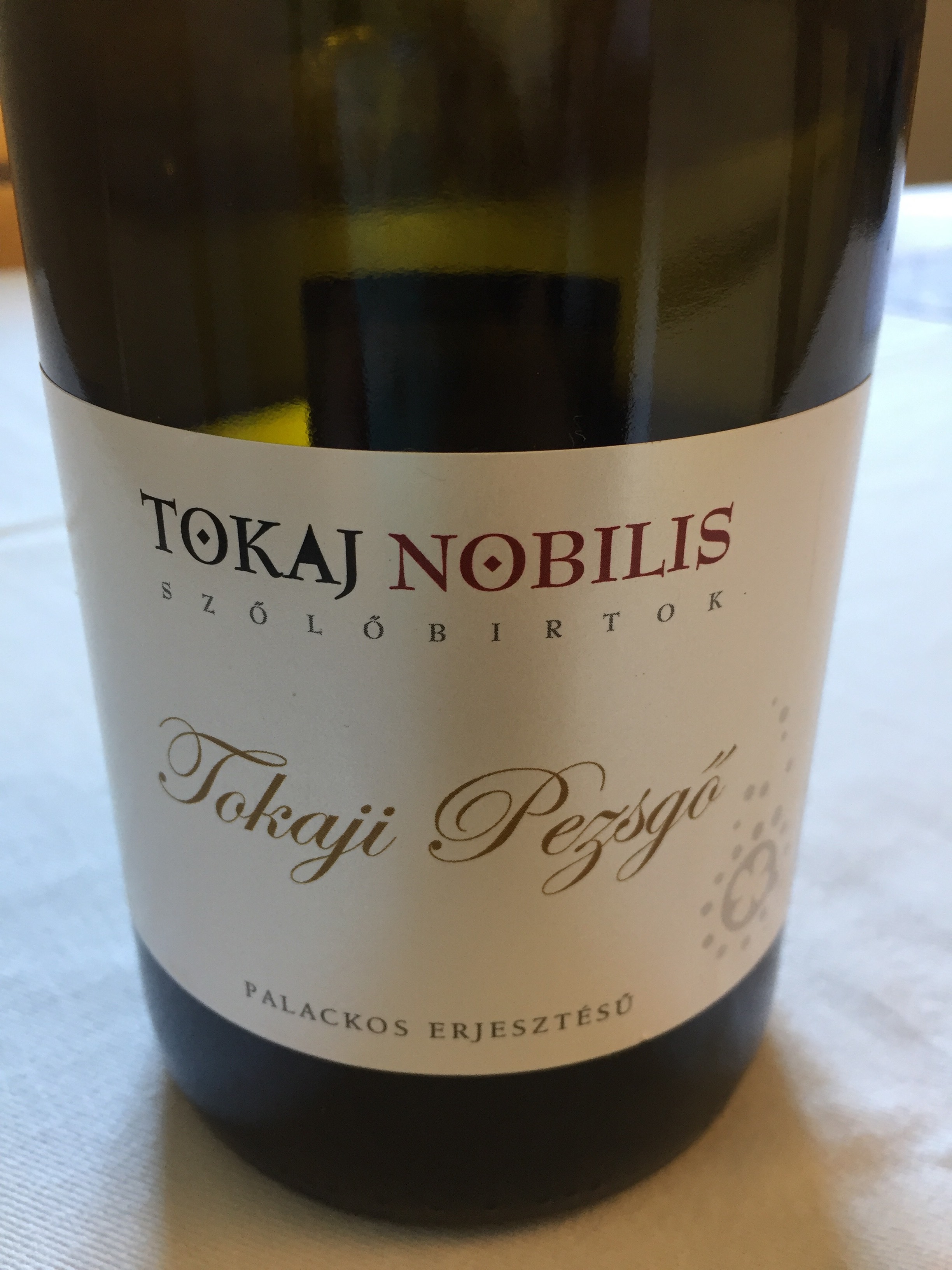 Traditional method sparkling wine (photo: Daniel Ercsey)
The cellar is the usual Tokaj fairy tale world, with hundreds-of-years'-old passages, and also connects to the neighbouring farmhouse where guest rooms have been created. On the other side of the street, directly facing them is a guesthouse, which was opened in 2015, which has five rooms named after iconic vineyards, a communal dining room and kitchen as well as a tasting room, so a whole group of friends can stay at Nobilis if they'd like to spend a long weekend in Tokaj.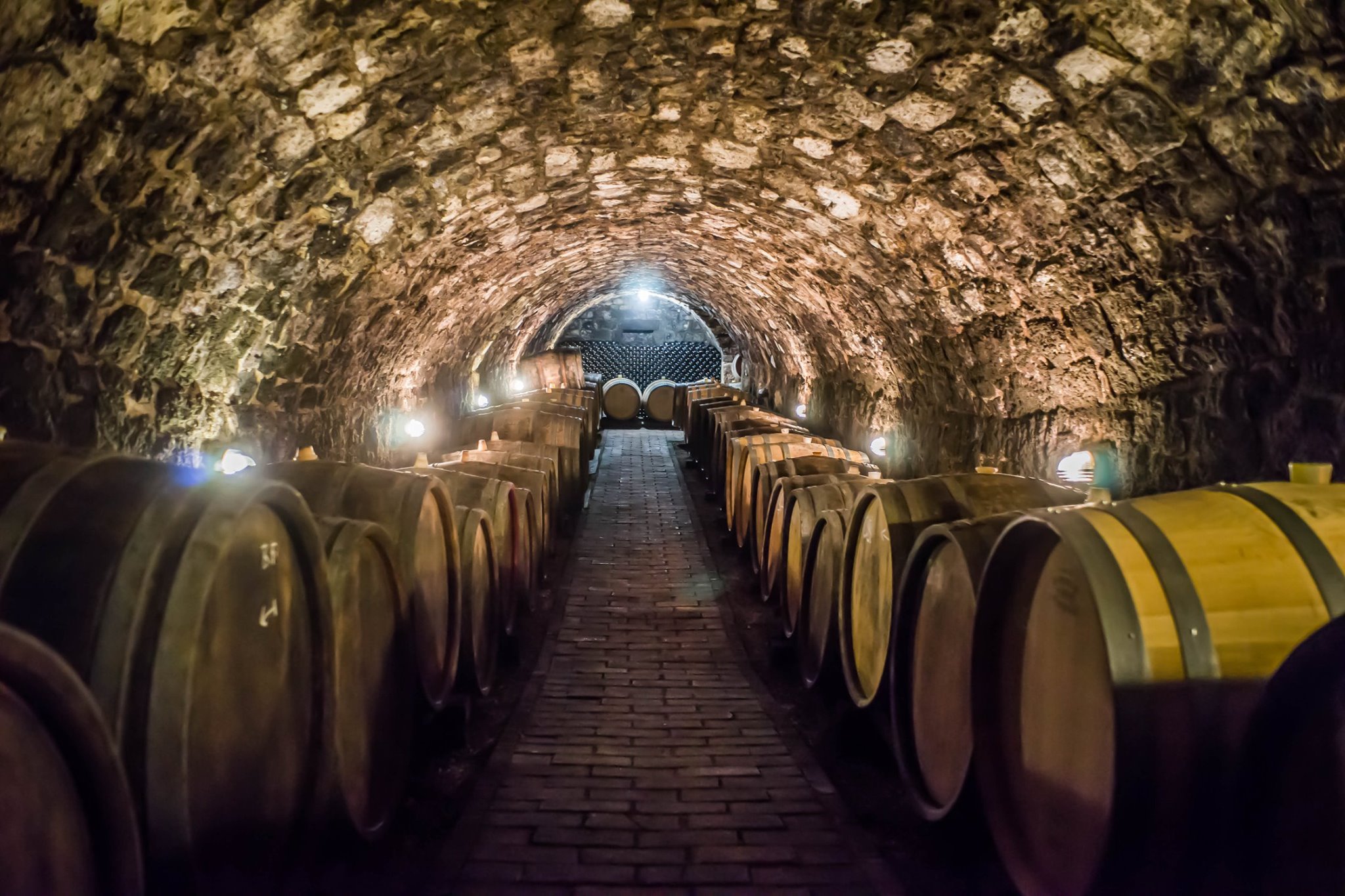 The Nobilis cellar (Tokaj Nobilis FB)
The village - to be more precise, the two combined villages, because Bodrogkisfalud and Bodrogkeresztúr have grown together – is perfectly suited for this. Sarolta is one of the motors of this small community-minded team, who are working together and for each other, resulting not only in wineries but also in a family-run cordial and jam business, a cheese shop (Blessed are the Cheese Makers), a coffee shop and other guesthouses opening in the area, attracting visitors and keeping the entrepreneurial population there.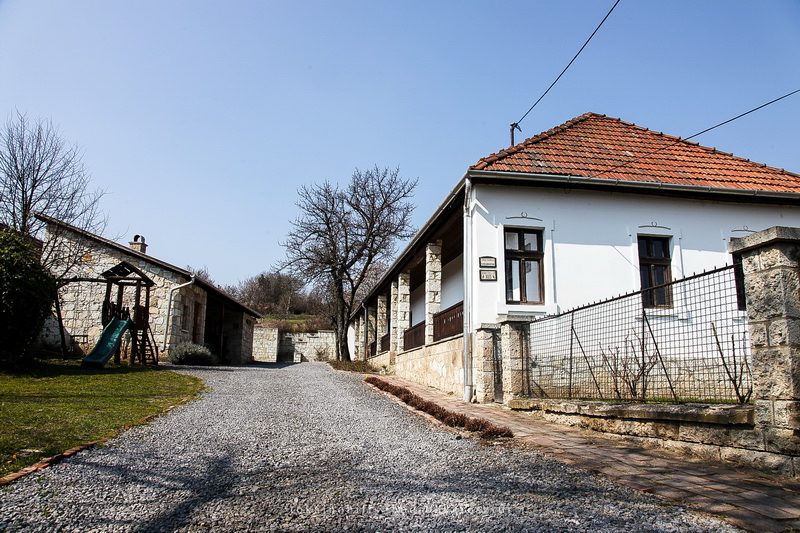 The estate centre is a beautifully renovated farmhouse (Tokaj Nobilis FB)
The 20-30,000 bottles yielded from their six hectares could also be sold entirely locally, and, obviously, that would be great, but Nobilis wines have been at the forefront of Tokaj for some time now, so they can be found everywhere where Tokaj and quality coincide, whether it is in wine shops or in Michelin-starred restaurants. The Barakonyi Hárslevelű is a real benchmark wine, but it's also worth paying attention to the wines from the Rány vineyard, which they are just adding to their range.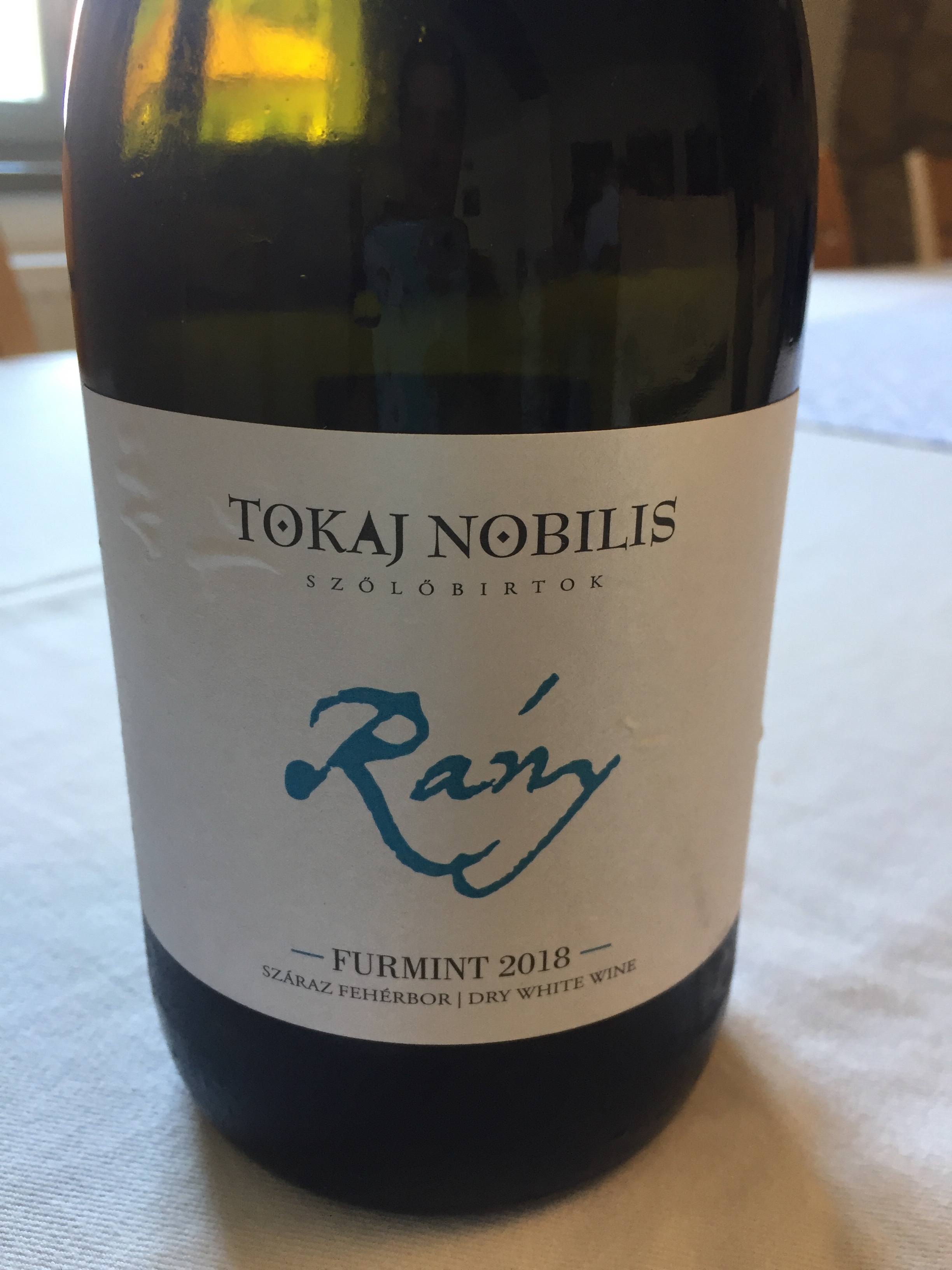 Paying attention to the wines from the Rány vineyard! (photo: Daniel Ercsey)
There are not many such estates in the country where the wines reflect the personality of their maker to such a great extent, but the Nobilis Furmint is just as elegant, stylish and wonderful as Sarolta Bárdos herself. If you want to get to know Tokaj, Nobilis is an obligatory stop, in every way.