Hajni Prácser's name is not unknown to wine-lovers in Hungary: the winemaker and her brother Miklós have been in charge of the family-owned, second-generation Erzsébet Cellar since 2007, producing great dry and sweet wines every year. The Tokaj Coffee Roasting Company is a relatively new project of hers; it was established in 2013 and is one of the favourite places for Hungarian coffee-lovers to visit.
Hajni buys green coffee from all around the world and as she puts it: "We always look for top quality lots, and only deal with speciality coffee. When we roast, our most important guideline – regardless of any trends – is to find the optimal roasting time and temperature for the different types of green coffee. This is something you do not find in coffee roasting manuals; it is laborious experimentation, attention to detail and hard work." Hajni's husband, Ronn Wiegand MW and MS, has assisted in the roasting experiments from the very beginning, while Miklós's wife, Ági, always welcomes coffee-lovers with a warm smile.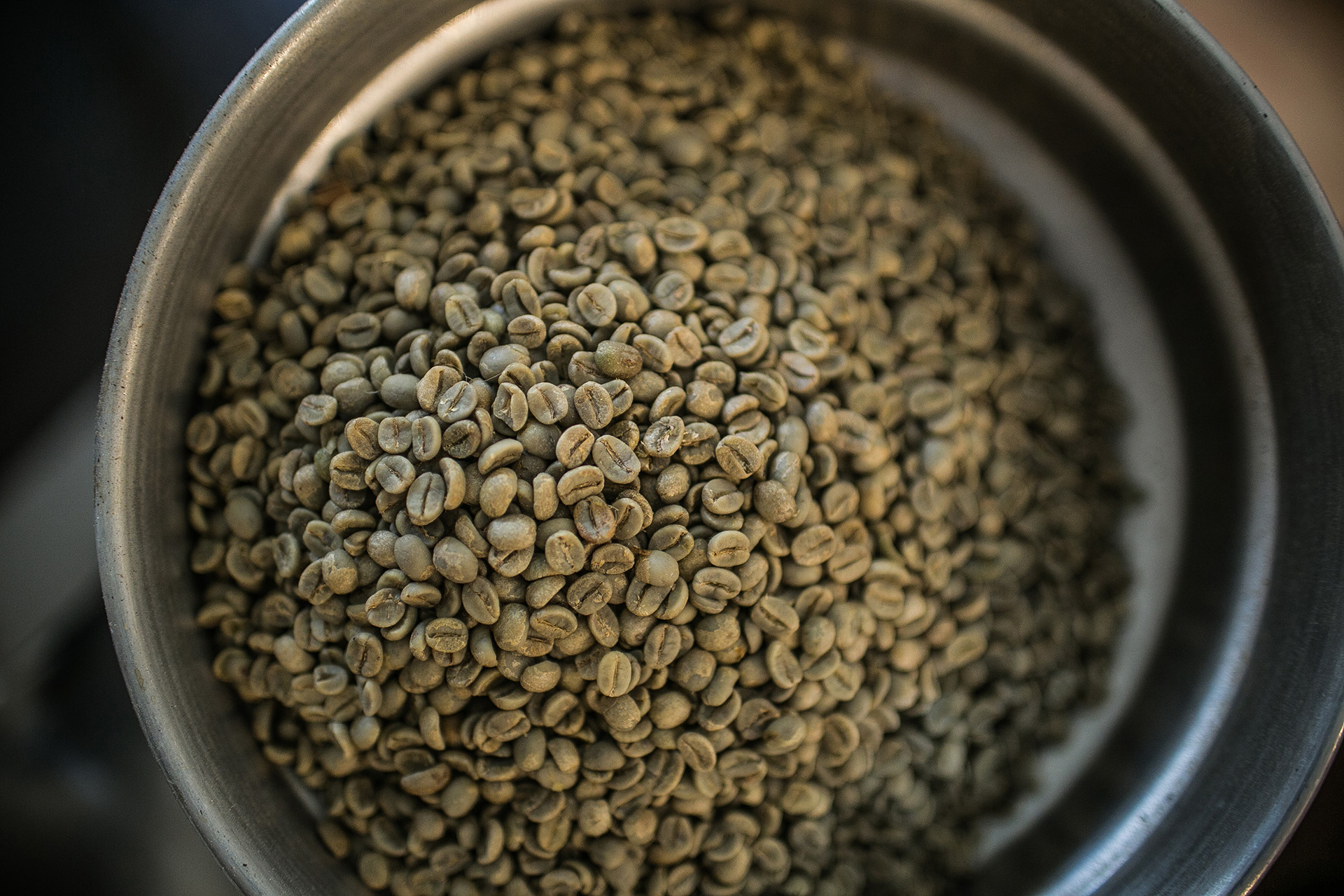 The Company is a real artisan workshop: they make their own blends for espresso-based coffees and filter coffees, based on special needs if necessary. All the freshly roasted coffee comes packed in aroma-valve bags because this is how the freshness – one of the trademarks of the place – is best retained. You can also try homemade cakes, made by either Hajni or her mother, along with your coffee
You also have the opportunity to try single-origin coffees in the coffee house, which also functions as a roastery. The Tokaj Coffee Roasting Company and Coffee House basically offers espresso-based coffees of the Italian school prepared on a La Marzocco FB 80 from the abovementioned house espresso blend. These blends also include Robusta, Colombian Supremo and farm-selected Brazilian beans made with various coffee-making technologies such as V-60, drip decanter, Karlsbad coffee maker, aeropress, French press, syphon or cold drip.
The Company's blends are also available at nearby restaurants: Hajni and her family supply Drót Bisztró in Miskolc, Sárga Borház (Yellow Wine House) in Mezőzombor as well as the four-star Gróf Degenfeld Castle Hotel, also wel-known for its wines.
Check out the products of the Tokaj Coffee Roasting Company here.