Cover Pic: Krajancic Winery
The Croatians drink Graševina in spritzer, Malvazija is served with fish, but they are perhaps proudest of Plavac Mali, Dalmatia's number one black grape variety.
Dingač and Postup were already its first vineyards of protected origin in the time of the former Yugoslavia, but nowadays this variety, perhaps the most difficult for foreigners to get to grips with, is cultivated in numerous wonderful areas. However, Dalmatia is not only about Plavac!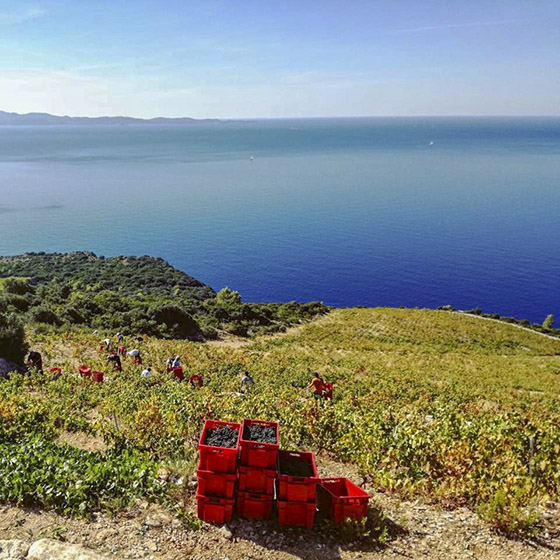 Photo: Saint Hills Winery Facebook, Harvest 2018
We visited the Croatian wine regions for a couple of days recently when the Grand Cro oenological group organised a tour of Slavonia, Istria and Dalmatia. The Grand Cro members are quality-minded premium vineyards and wineries; there are currently eight of them.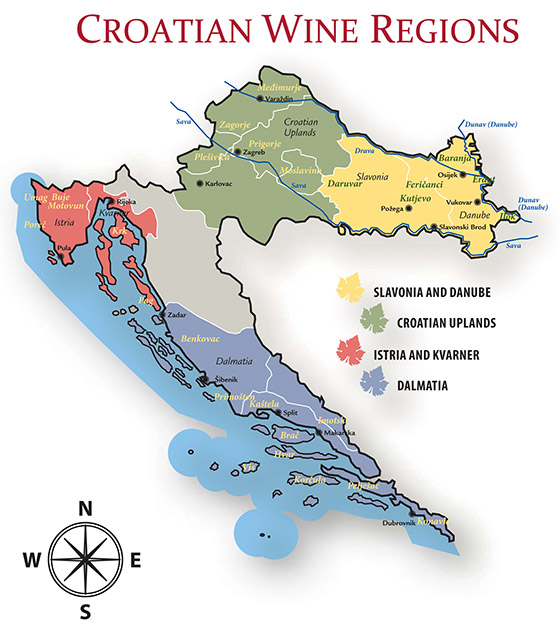 Map: Croatian Fine Wines
Four of these are in Dalmatia, which also tells us a lot about where there is commercial demand for high quality – of course on the coast, where the standard of services and the quality of accommodation is increasingly improving, and a growing percentage of tourists here are also interested in good wine.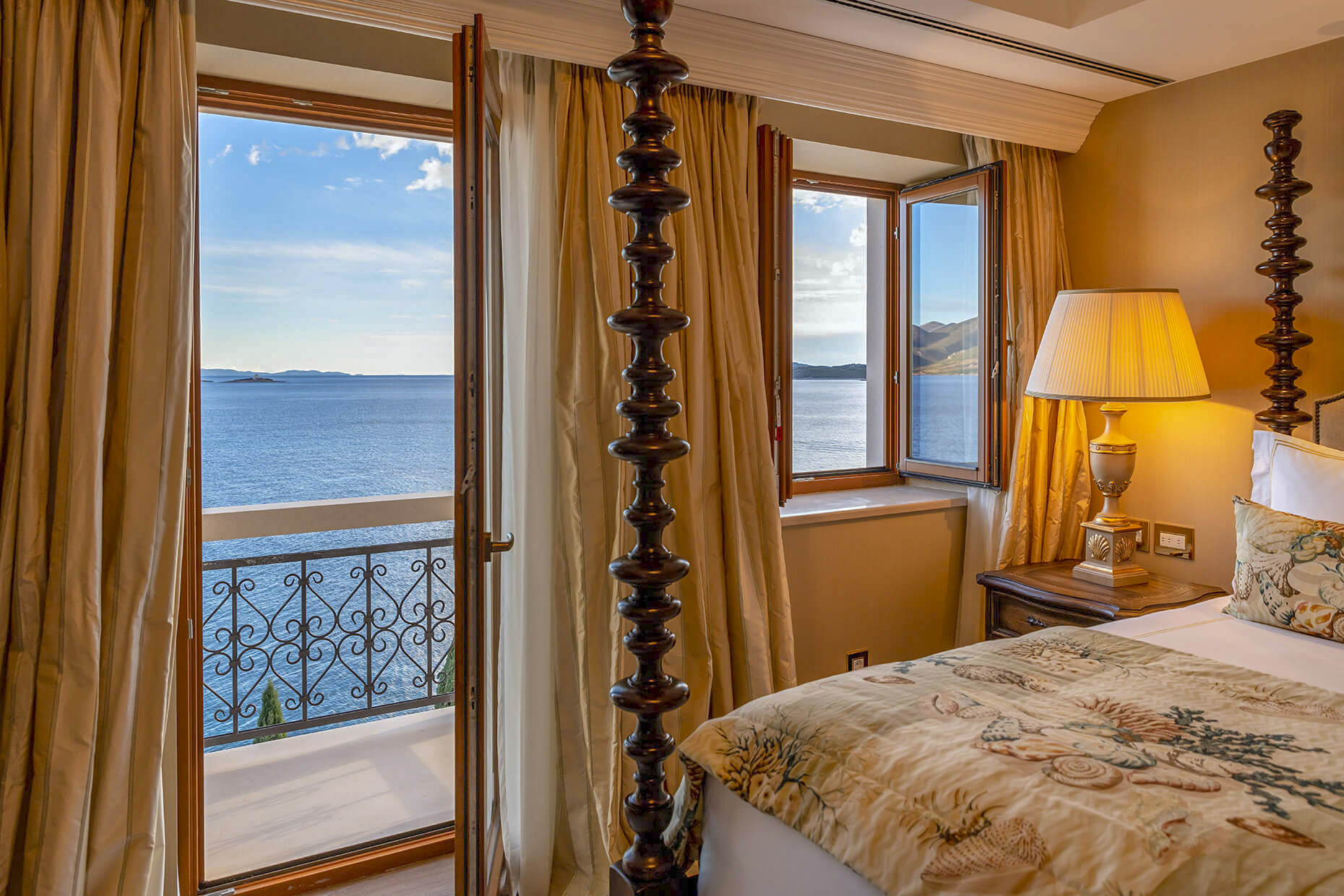 Photo: Korta Katarina Winery (Villa Katarina)
Dalmatia is a very fragmented region, although it only has 5,000 hectares of vines. There are three subregions, 24 wine regions and great diversity, yet almost everything is connected to a single variety – Plavac Mali, which is cultivated on 1,600 hectares.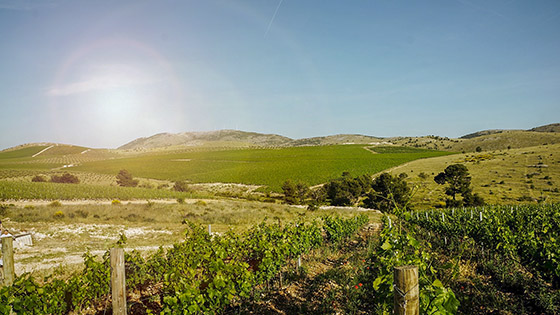 Photo: Testament Winery
The nine wine regions of Sjeverna Dalmacija (Northern Dalmatia) are perhaps the least Plavac-centred, with Babić, Plavina and Lasina maybe more important in terms of the reds. More and more people are also planting Tribidrag (which is the local autochthonous version of Primitivo or Zinfandel). Varieties such as Debit or Maraština could also be the source of surprising whites between Zadar and Skradin.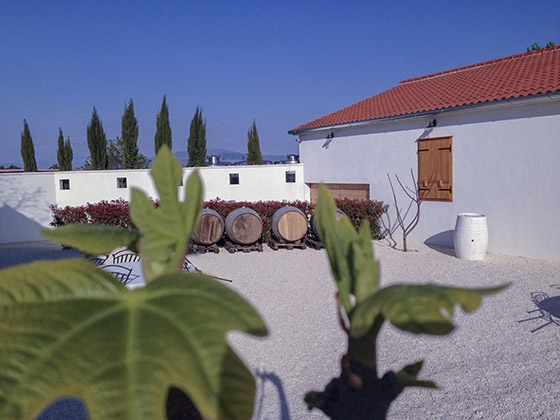 Photo: Bibich Winery
The three wine regions of Sinj-Vrlika, Imotski and Vrgorac can be found in the Dalmatinska Zagora (Dalmatian Hinterland) subregion, where Kujundžuša excels in the whites and Trnjak in the reds. You can also taste these varieties in neighbouring Herzegovina.
Južna Dalmacija (South Dalmatia) is a collection of 12 wine regions, primarily islands (Mljet, Pelješac, Korčula, Lastovo, Vis, Hvar, Brač and Šolta), although there are also four on the mainland (Kaštela-Trogir, Split-Omiš-Makarska, Neretva and Konavle). This area is the true home of Plavac Mali, with Pelješac, Korčula, or Konavleb being the most important wine regions. Other alternatives area mainly whites, with Pošip, Grk, Malvasija Dubrovačka and Rukatac cultivated in the greatest quantities.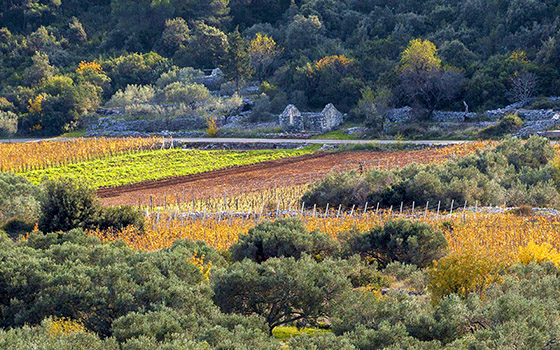 Photo: Krajancic Winery
Development started last in this region, with all its tourism representing a disadvantage – the old school remained in fashion the longest here. The full-bodied, heavy, alcoholic, overripe, often bretty reds are now being transformed into wines that are still full-bodied and massive yet have with better balance, fruit and greater elegance.
In the north, there is Bibich or Gracin or maybe boutique wineries like Testament or Markus, whilst further south Duboković, Baković, Saint Hills, Korta Katarina and Kiridžija are recommended wineries together with Bire, Čara, Toreta or Krajančić for the whites.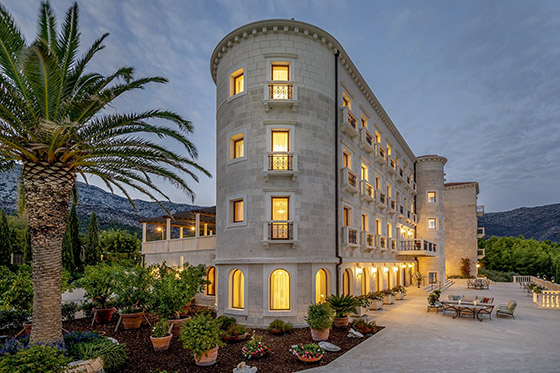 Photo: Korta Katarina Winery
Fortunately, there are increasing numbers of wineries worth recommending and ever more good wine is coming out of the region. The influence of technological development is evident in the shift of the white wines towards a lighter, fresher style. There is still plenty of potential to be explored in Dalmatia with many local varieties which might be even more exciting than their counterparts cultivated in larger areas.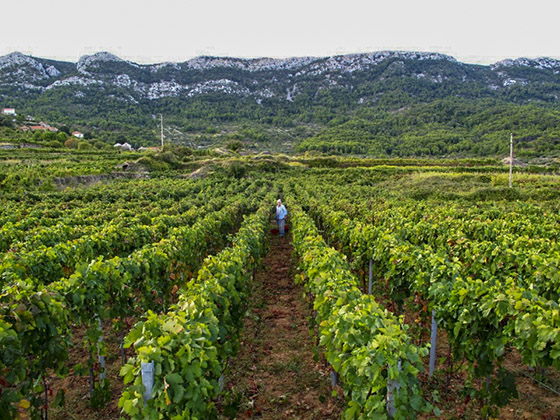 Photo: Dubokovic Winery
Some wines
Bibich Pošip 2017 (Skradin) I 89 points
Appropriate mature aromas along with some oak and ripe fruit. It was macerated for seven days, giving just enough tannin on the palate yet remaining silky with salty, sweet and tart notes all at once.
Saint Hills Posh 2017 (Korčula) I 88 points
Intensive floral nose with fresh fruit. Light on the palate with some Mediterranean herbs. A touch heavy on the alcohol, but it works wonderfully when chilled.
Bibich Babić 2015 (Skradin) I 90 points
Lovely fruity nose. Grippy tannins on the palate with ripe fruit, fruits of the forest and barrel spice. A complex wine, which is not really ready to drink, but plenty of development potential.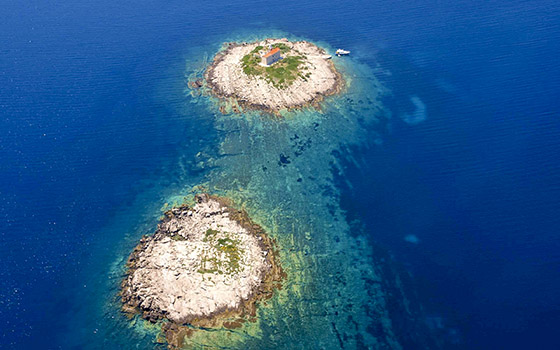 Photo: Krajancic Winery
Baković Plavac Mali 2009 (Brač) I 91 points
Ripe, mature, intense nose. Spicy plum, blackberry and fresh fig. Harmony of fruit and oak. A powerful, big wine yet with pep and elegance.
Duboković Medvid 2012 (Hvar) I 90 points
Rich nose of chocolate, fruits of the forest, sea urchin and herbs. Sumptuous flavours, fluid structure and long finish.
Bibich Bas de Bas 2015 (Skradin) I 92 points
Essentially Syrah with a touch of Plavina and Merlot in the mix. Elegant nose, nice structure, an enticing wine. Plenty of plum, blackberry, cloves, dried fruit and barrel spice. Lively acidity, plenty of life and great potential.