Cover pic: Frano Miloš
It seems to be an insoluble contradiction that Croatia's most successful wine is produced in a coastal region where, in the summer, people only yearn for light white wines to drink with their fresh fish, mussels and prawns.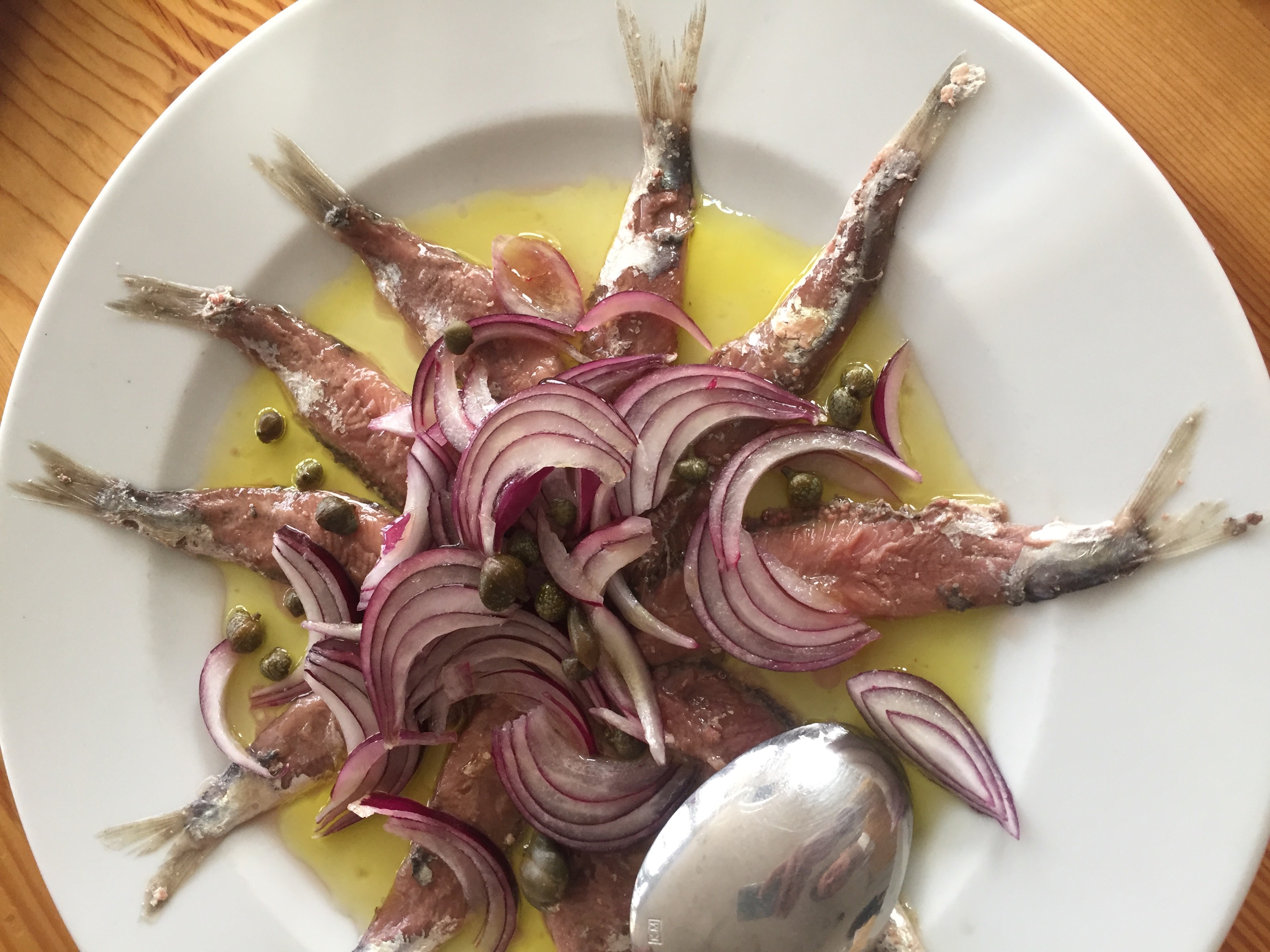 Typical seafood appetizer with olive oil, caper berries and onion from the Peljesac (photo: Daniel Ercsey)
Perhaps this is one of the reasons why those holidaying in Dalmatia are familiar with the Slavonian Graševina also found on the supermarket shelves than the region's real big guns, its full-bodied, Mediterranean red wines. I'd like to offer my help here, whether you are planning a summer holiday or just shopping for something to sip on snowy winter evenings.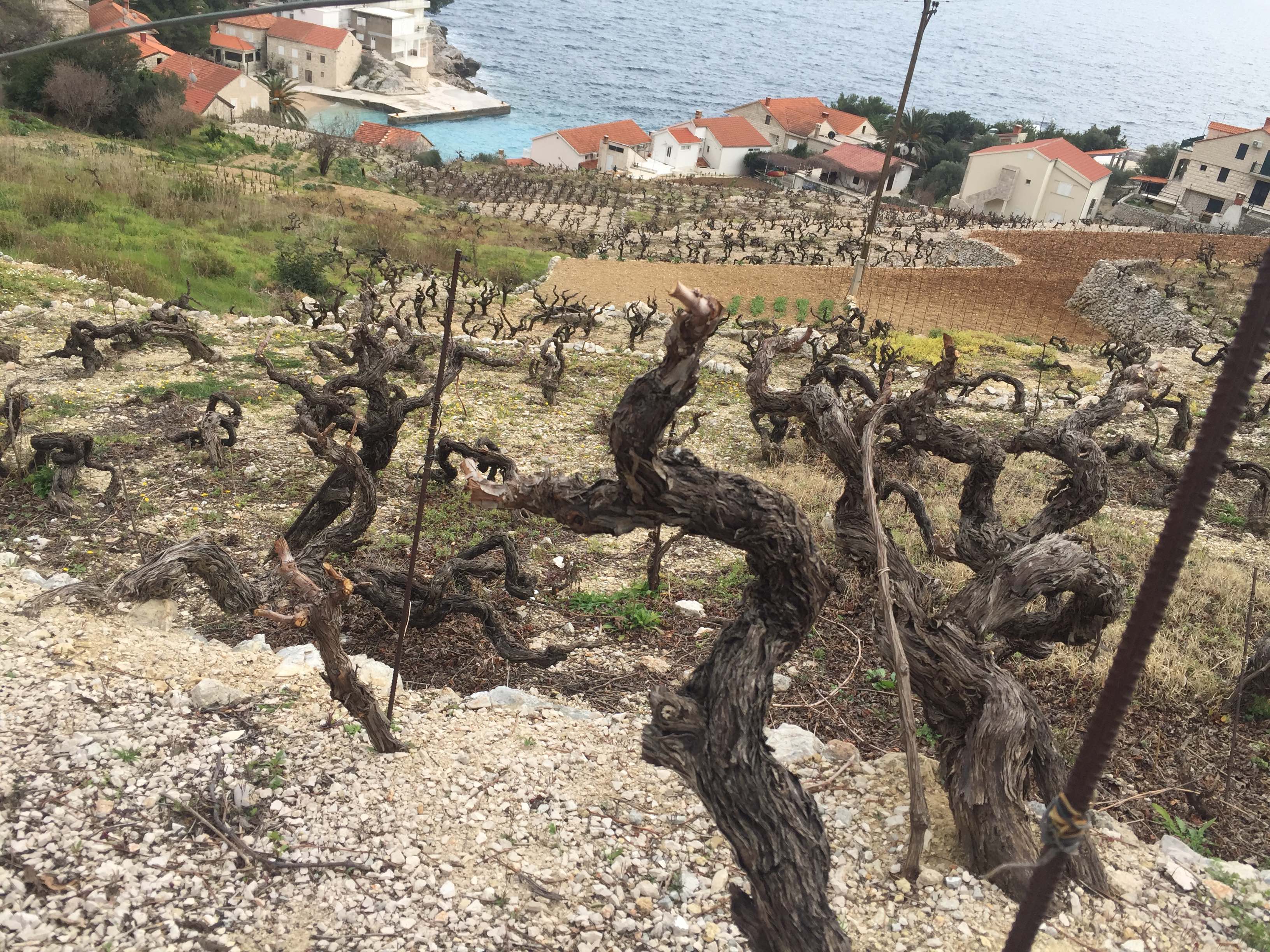 Podobuce in Peljesac, a charming fishermans village where Dingač appellation is starting and where the best fish-restaurant of Dalmatia is (photo Daniel Ercsey)
Let's start with a suggestion that may make a lot of people look at me strangely. Travel to Dalmatia in the spring, say at the end of March, when the karst is just starting to turn green and you strip down to your shirt sleeves in the midday sun. Or late February to early March when oysters are in season and they are being sold for peanuts next to the roadside in every bay near Ston. Or maybe in September, when the beaches are already deserted, but the water is still warm and the sun scorching. But, in any case, not in summer! The unbearable crowds, the 35°C nights and the overwhelming tourist kitsch do in-depth wine tasting or enjoying the Dalmatian lifestyle no favours at all.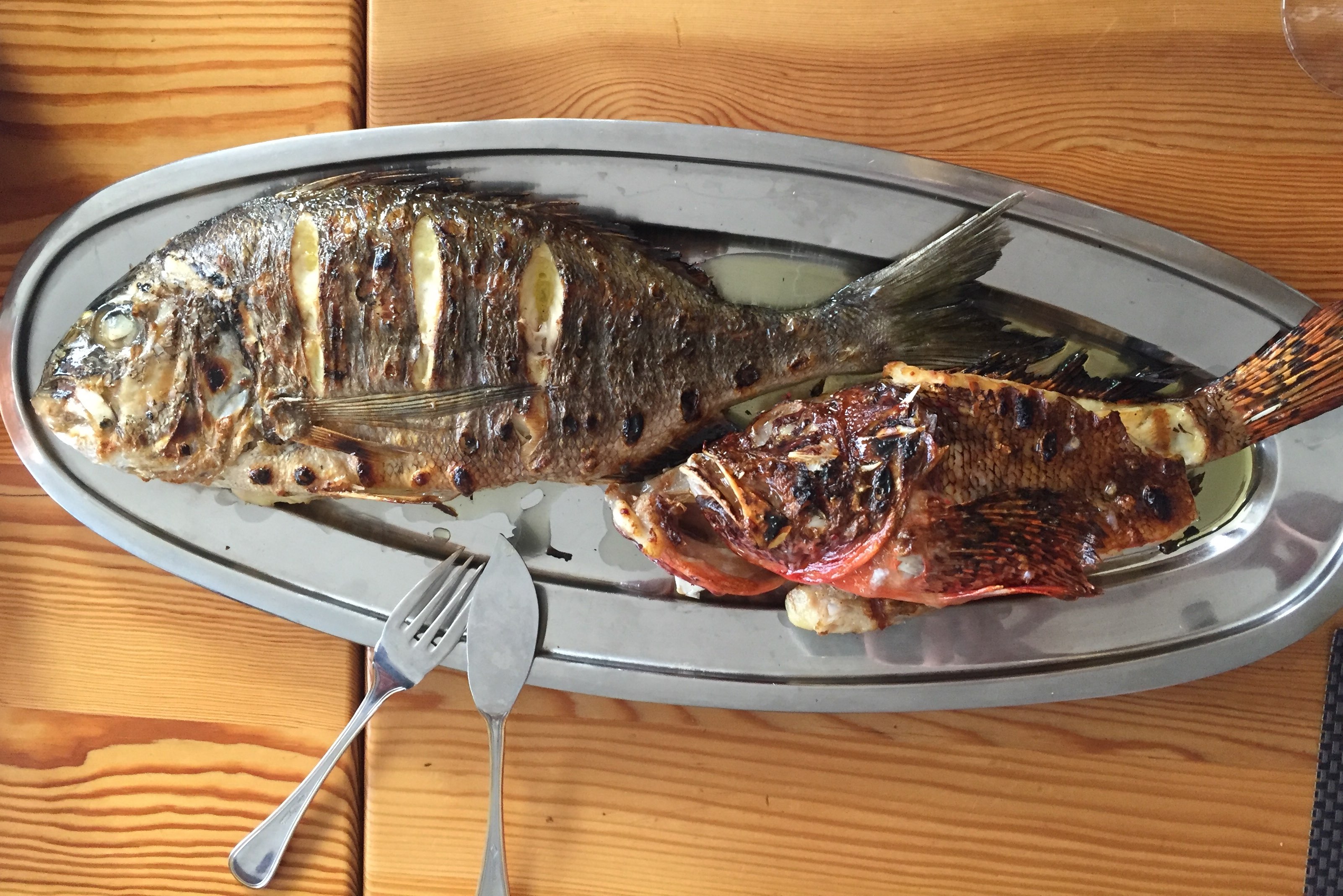 One of my best seafood-lunch ever in Podobuce. What do you think, was it good with Plavac Mali? (photo: Daniel Ercsey)
The next problem you come across is that of the red wines sold in plastic bottles from roadside garages and small vineyard stands. They are everywhere and the best case scenario here is that the wine's only fault is that it was boiled in the 40°C heat. These wines are often sour and have the kind of tannins that mean that you can brush your teeth for days and they'll still be red. This is Plavac Mali, Dalmatia and Croatia's most important black grape variety, for which, for centuries, the local wine aficionados would walk through fire. The third thing I need to point out is the lack of entry-level wines. Given the incline of the Dalmatian vineyards and their often inaccessible location, difficulties in cultivation and partly natural, partly manmade yield limitations, it is difficult to imagine these wines in the basic category, both in terms of price and availability. There are refreshing exceptions, such as the cheaper Plavac wines from Skaramuča and Tomić, but two swallows don't make a summer just yet, although they can mark out a path for others to follow.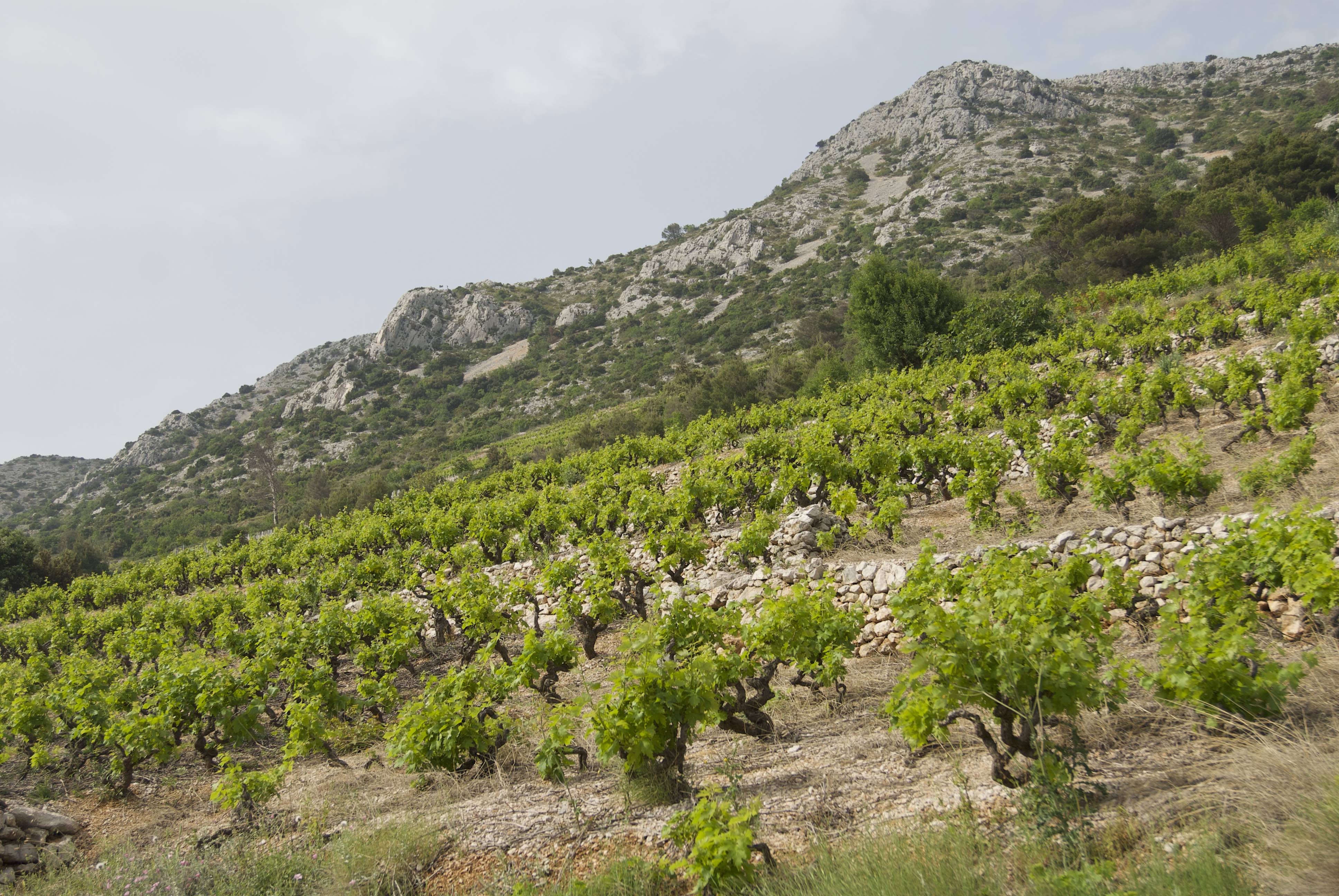 Dingač (Photo: Mio Vesovic)
Incomprehensible wine regions, understandable producers
We often complain that 22 Hungarian wine regions are too many, but the Croats easily outdo us here, so let's forget about the official wine regions and confine ourselves to the geographical units known or recognised by the producers, or even created by them. Plavac Mali's most important production area is clearly the Pelješac peninsula, north of Dubrovnik. The vineyards here are typically south or south-west-facing, i.e. towards Mljet and Korčula, and in rare cases, in deep south-facing valleys further from the sea.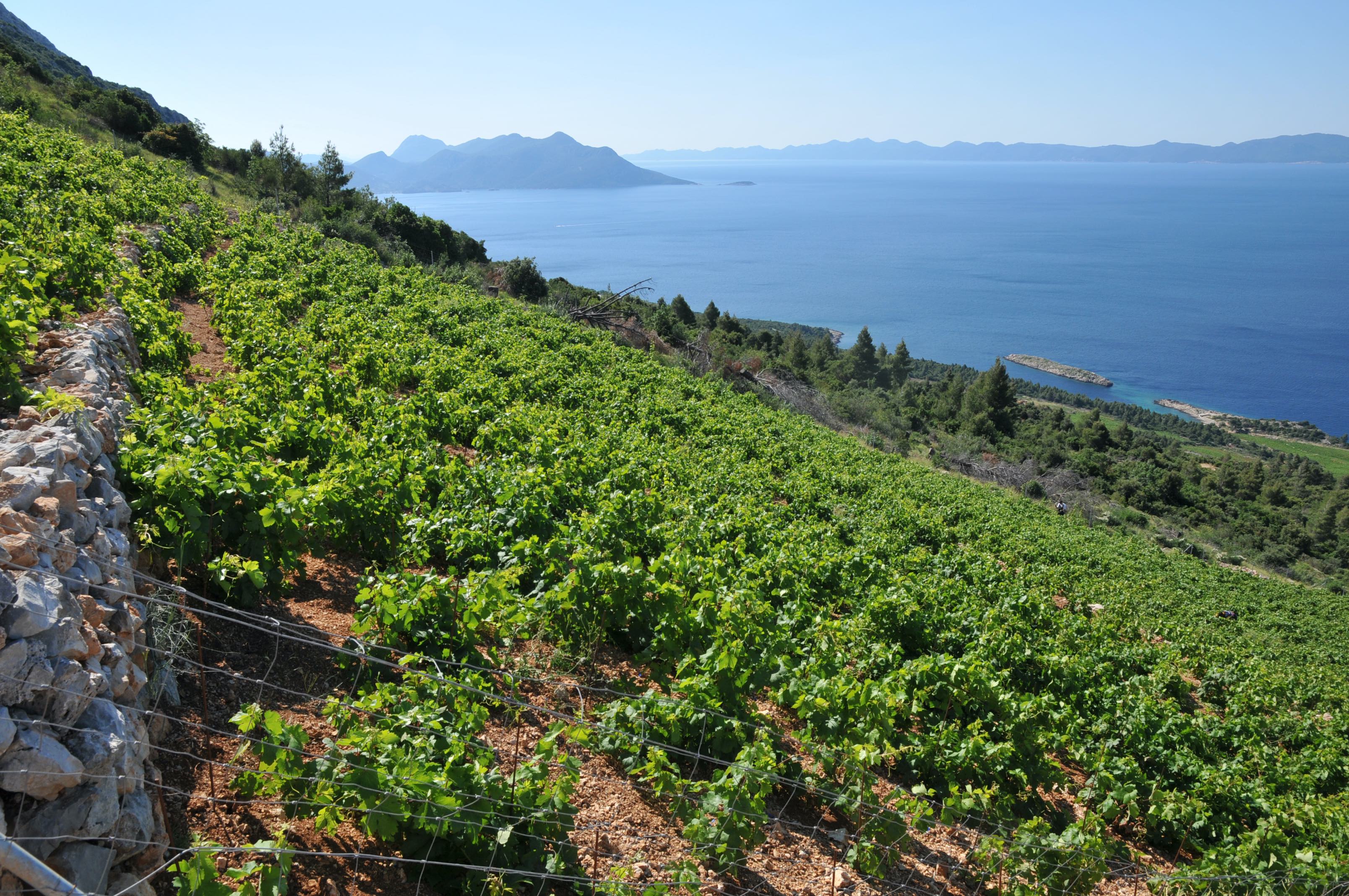 Typical picture from the Peljesac
The peninsula is home to most of the big name Plavac producers and two of the best-known geographically protected units and brand names in one, Dingač and Postup. Dingač extends from Trstenik to the small village of Podobuče, with the latter boasting the best small restaurant on the entire peninsula, run by a local fisherman, while Postup stretches from here to Orebić. The former was the first geographically limited wine region in Croatia from 1964, while the latter was the second, from 1967.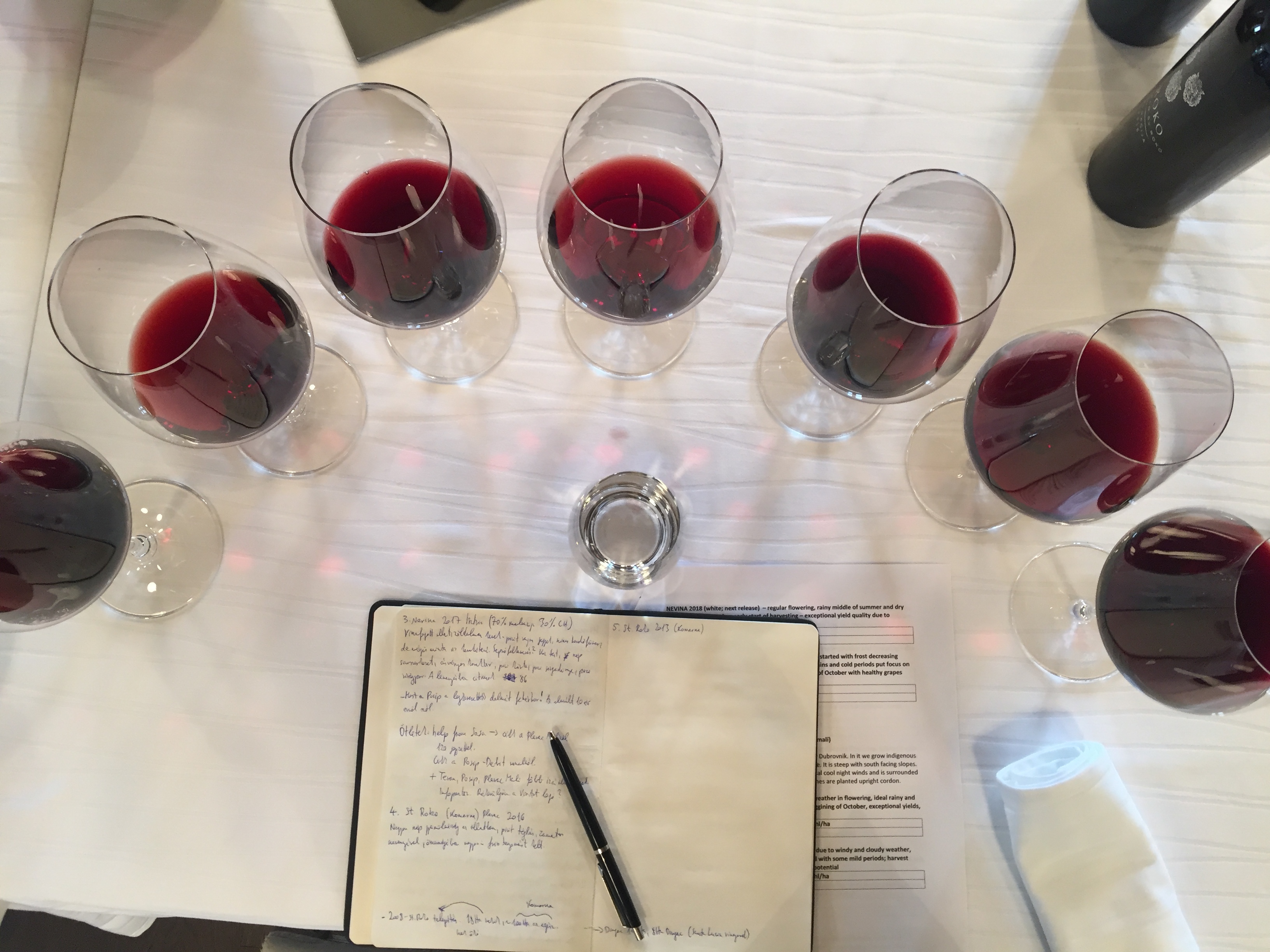 Plavac tasting in the Saints Hills winery (photo Daniel Ercsey)
Wines from Postup often have jammy notes, and it's harder to find outstanding wines from here, while in the case of Dingač, the saline and algae notes which are often found in top wines demonstrate the terroir's greatness, especially on the finish. Plavac Mali from both regions is traditionally characterised by high alcohol (15-16%) and somewhat sweet flavours. It's challenging to cultivate vines and produce Plavac wines elsewhere on this not particularly large peninsula, for example in the strip above the previously mentioned small town of Trstenik and to its southeast and near the villages of Metohija and Boljenovići near to Ston. The latter, moreover, boasts one of the biggest names in the area, the Miloš winery.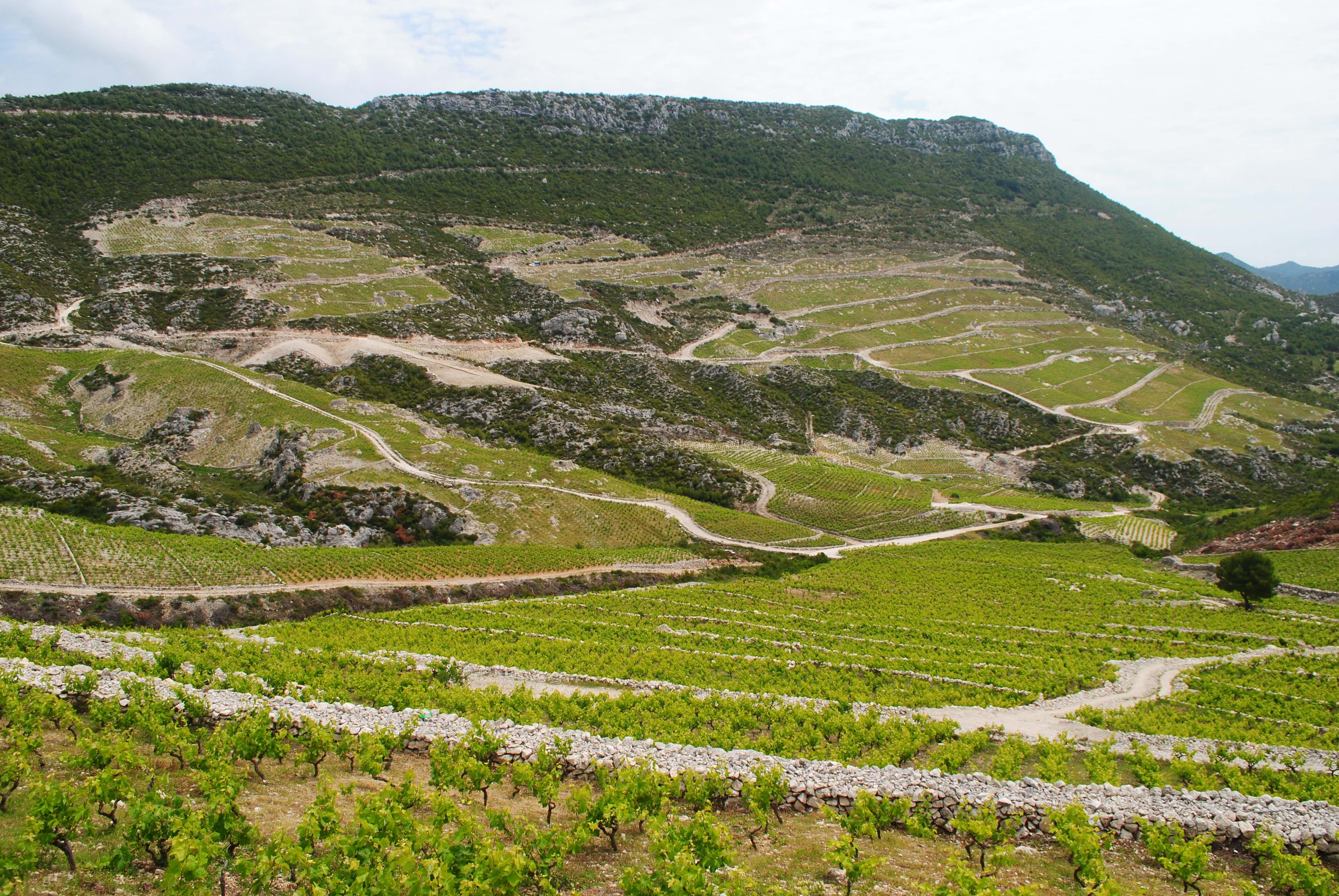 Milos vineyards by Frano Miloš
One important development is that a third name is starting to catch up with these two big guns! So, let's take note of the name of the short mountain range stretching from the Neretva Delta (an autonomous wine region!) to the Bosnian border: Komarna. The Plavac Mali from here, although also high in alcohol, is always a degree or so fresher, the flavour is more defined by cherry and the tannins are perhaps a little more elegant than the figgy, plummy flavours of the Postup or Dingač wines.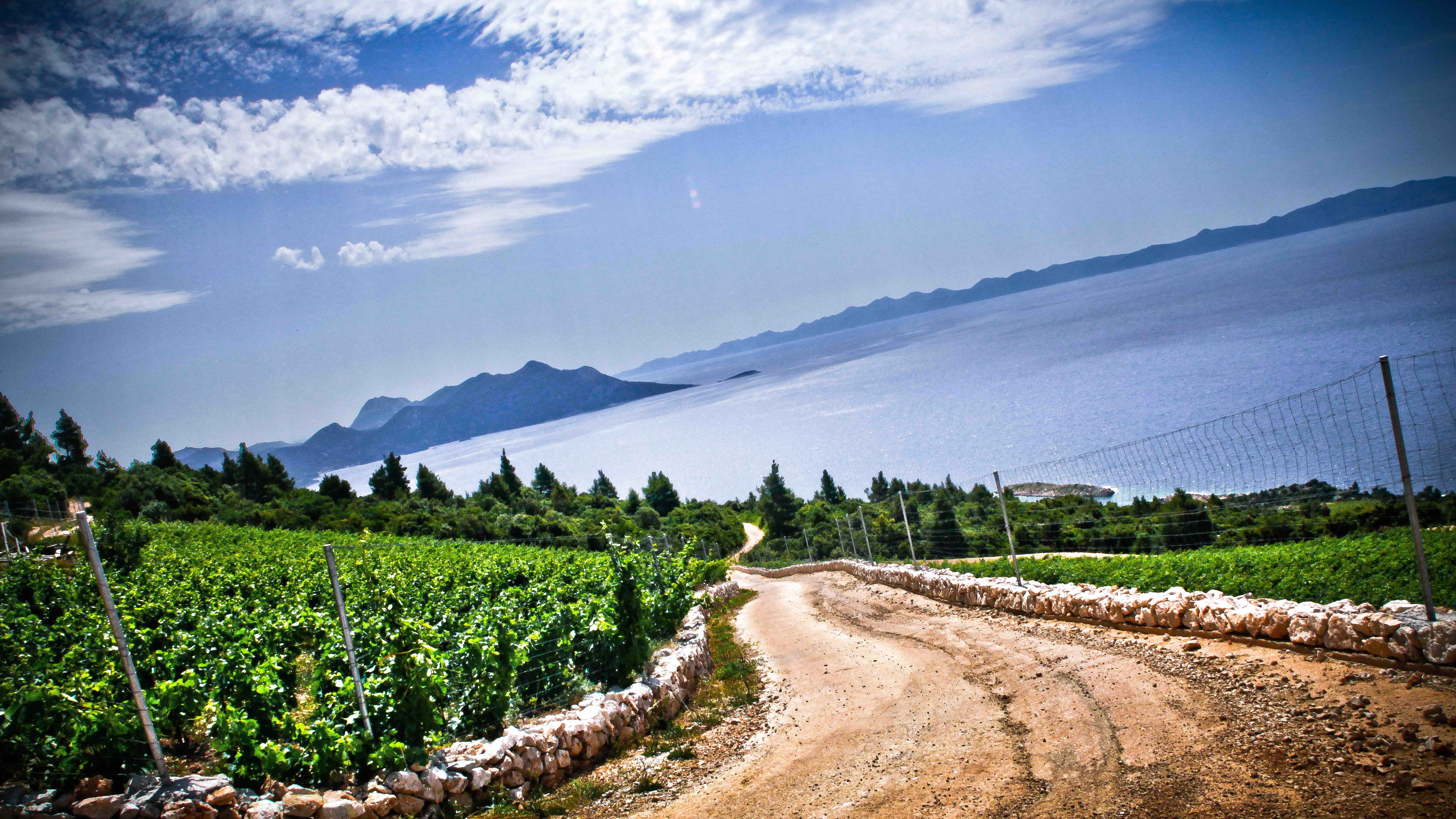 Komarna (photo: Saints Hills Winery)
And let's not forget about the islands
South Dalmatia is rich in islands, which are also engaged in serious winemaking, and, although most islands still have their own autochthonous grape varieties, they also cultivate Plavac Mali almost everywhere. The most important areas are on the islands of Brač, Hvar (where Ivan Dolac is an independent protected designation of origin), Korčula (the island is also home to white Pošip wines with fresh acidity), Lastovo and Vis. However, it is also worth noting small regions on the mainland, such as Kaštela near Split and Konavle, which stretches south from Dubrovnik to the Bay of Kotor.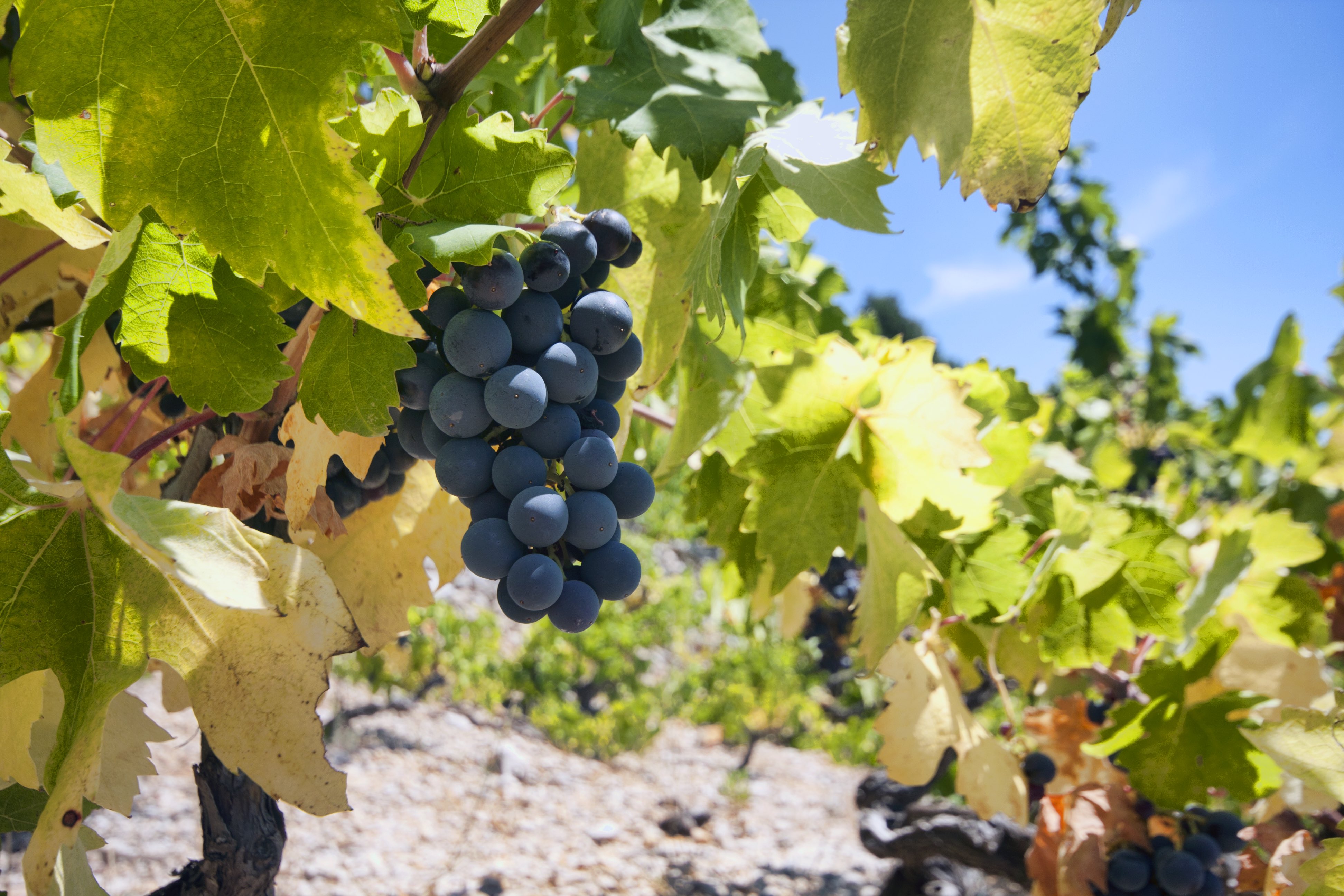 Plavac Mali
This covers the most important production areas for Plavac Mali. So, to my recommended wines, which I selected based on a tasting of around 100 Plavac.
Marlais - Plavac Mali 2016 I 89 points
Lovage, liquorice and black berries on the nose. On the palate, elegant acidity, medium body, lovely tannins, plenty of fruit and spice. Well balanced with a long finish. Super!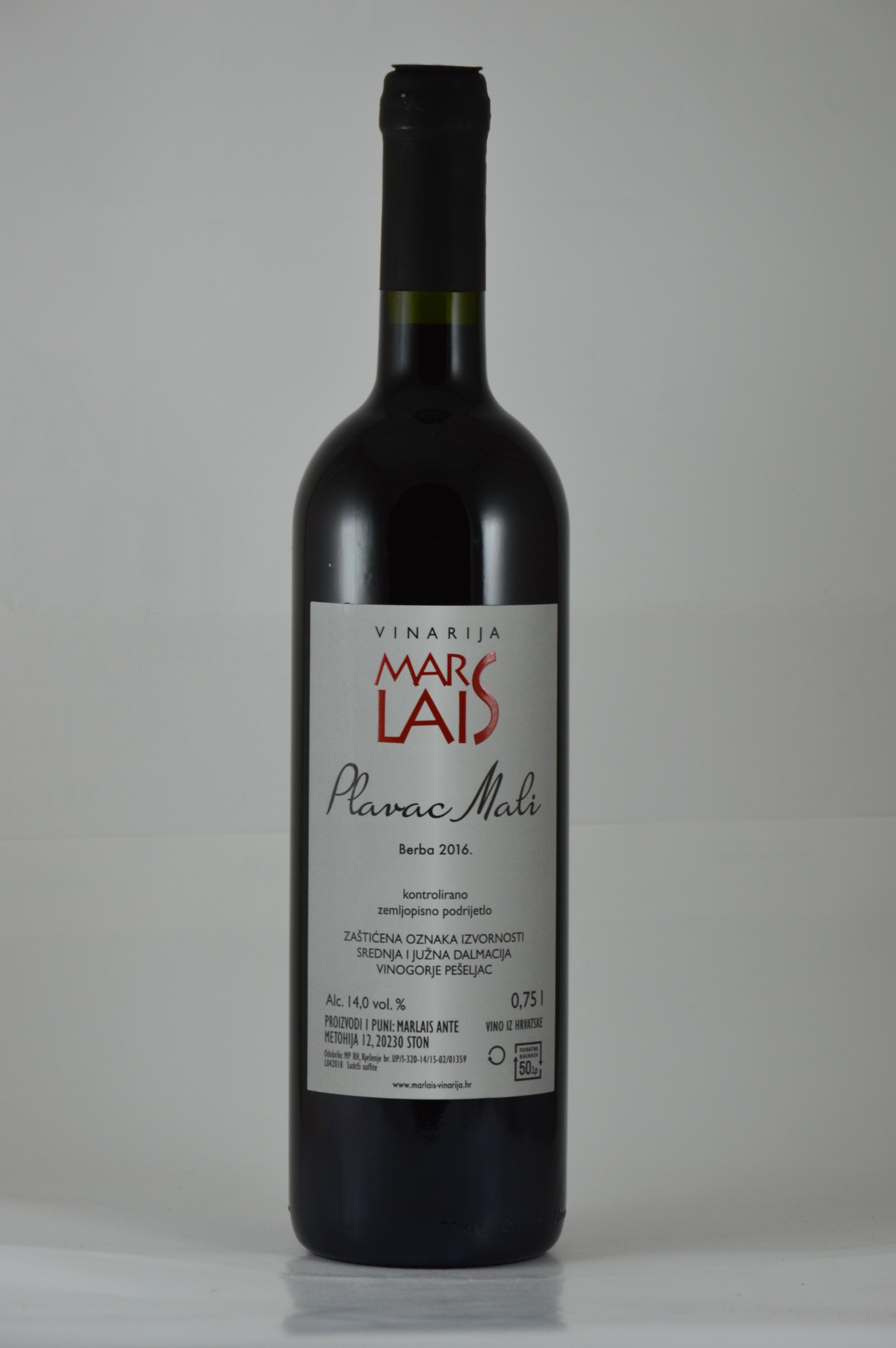 Photo: VinArt
Poljanić - Plavac Mali barrique 2014 I 88 points
An explosive blend of juicy fruit and sweet spice on the nose. Light on the palate with smooth tannins, lovely, vibrant acidity, juicy black berry fruit, dried sour cherry and prune. Very drinkable and agreeable, an amazingly juicy Plavac. Adorable wine with a medium finish.
Vicelić - Dingač 2016 I 88 points
Dried strawberry, cherry, star anise and vanilla on the nose. Medium to full-bodied on the palate with lovely acidity and tight tannins. Flavours of bright fruit as well as plenty of spice, a touch of liquorice, star anise and a long finish.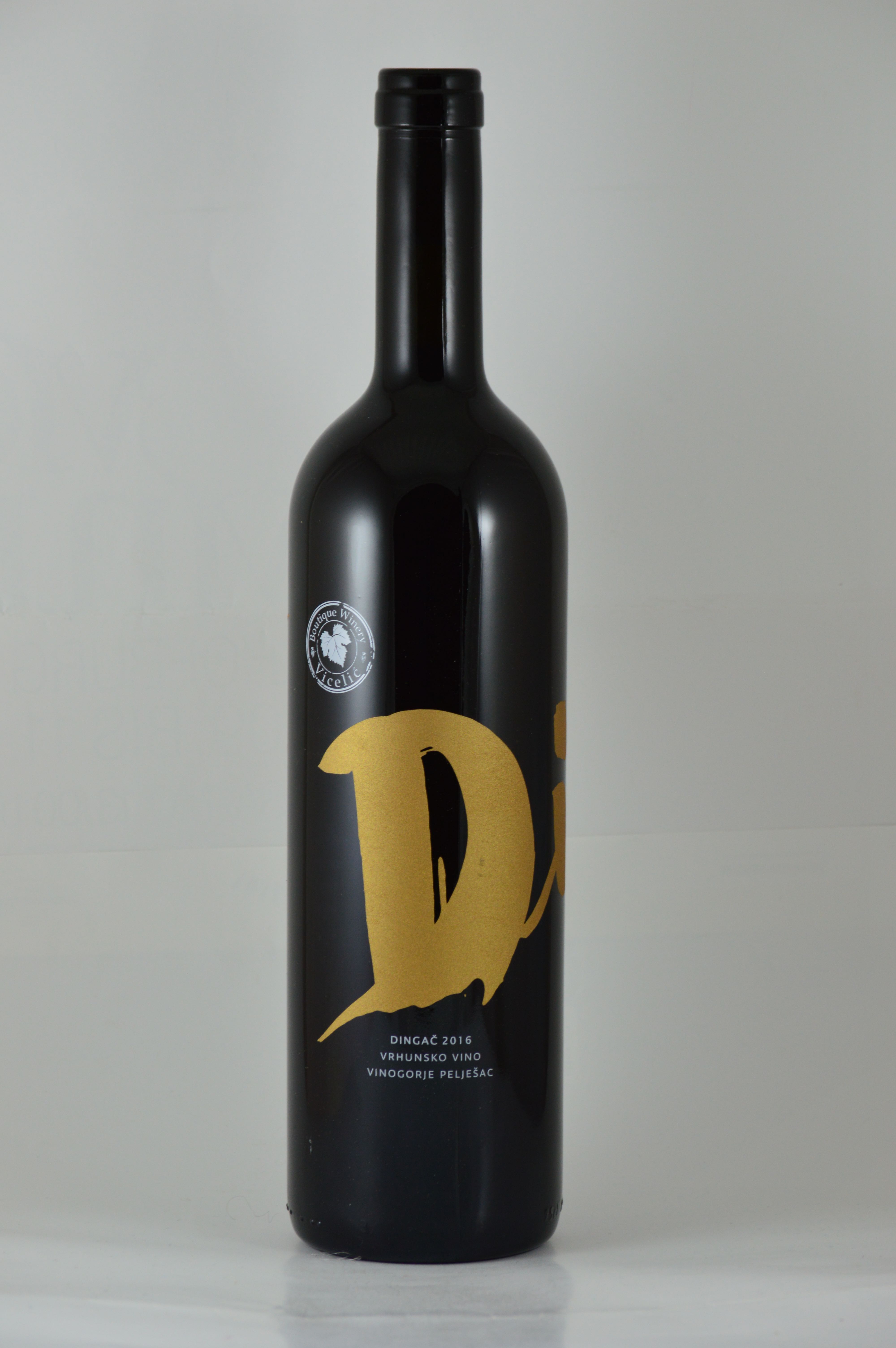 Photo: VinArt
Skaramuča - Postup 2015 I 89 points
Reminiscent of a Barolo. Burnt rubber on the nose supported by dried fruit and oriental spice. Medium bodied on the palate with attractive acidity, smooth but abundant tannin and good balance. Dominated by flavours of oak, but with attractive fruitiness in the background. A very drinkable, understandable wine with a long finish.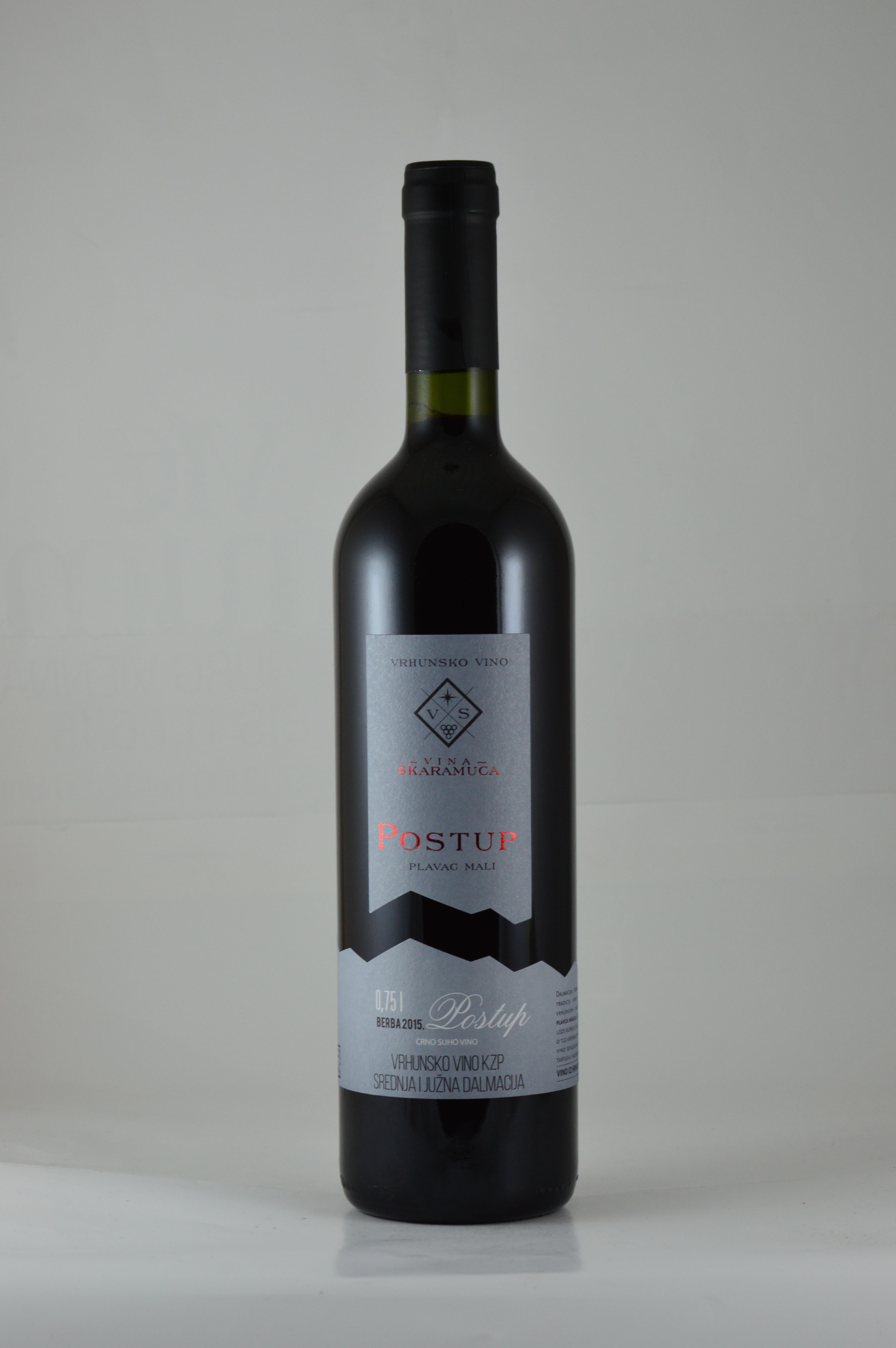 Photo: VinArt
Skaramuča - Elegance 2015 I 92 points
Elegant nose with lovely oak spices, sweet notes, ripe sour cherry and black cherry. Well balanced on the palate with smooth, soft but plentiful tannins and acidity. Ripe black cherry, sour cherry, a touch of plum and a silky structure with a long finish like a satin ribbon.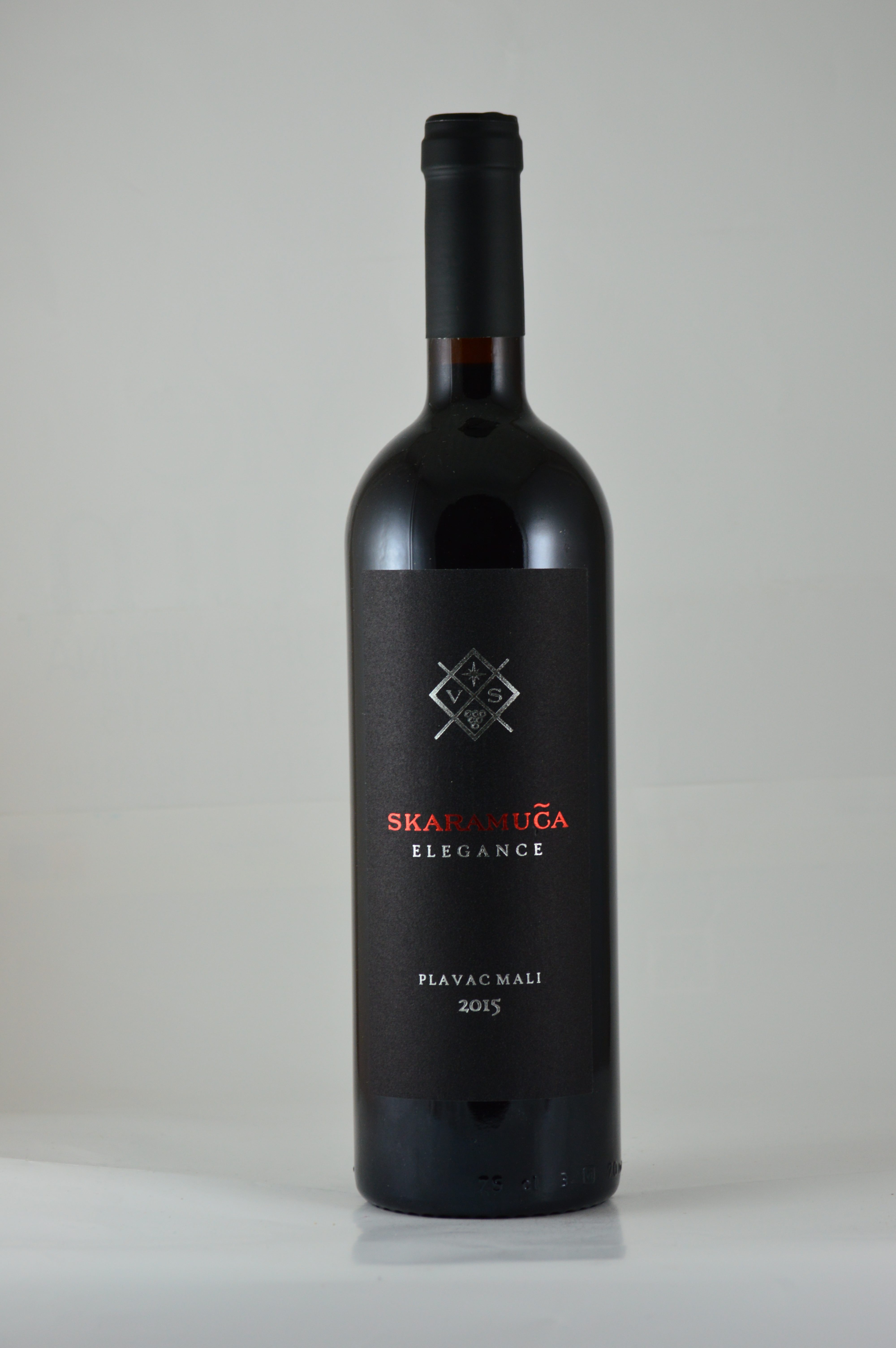 Photo: VinArt
Poljanić - Dingač 2013 I 91 points
Medium ruby colour with brownish reflexes. Sweet spices, oriental spice, dried fruit, almost reminiscent of port on the nose – traditional Dingač style. Medium body, smooth tannins, attractive acidity with dried strawberry, sweet spice, high alcohol, but well balanced. An infinite finish with a touch of liquorice. Super!!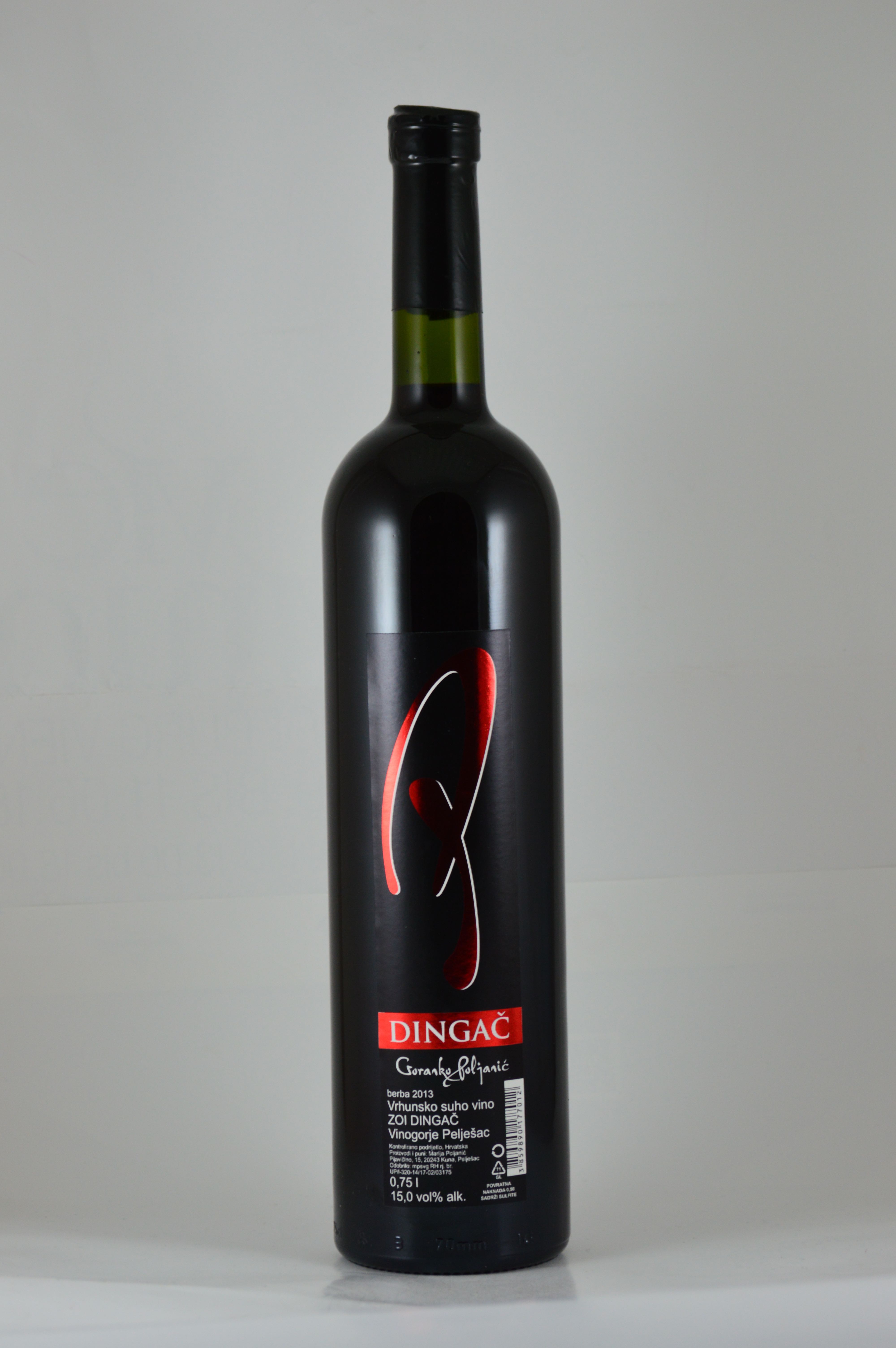 Photo: VinArt
Korta Katarina - Winemakers Selection 2011 I 92 points
Sweet spices on the nose, vanilla, a touch of coconut, clove, nutmeg, overripe fruit and sandalwood. Medium to full-bodied on the nose, silky tannins, bright acidity, wonderful dried fruit, plum, sour cherry, cherry and vanilla. Complex, intense, long and elegant. Wow!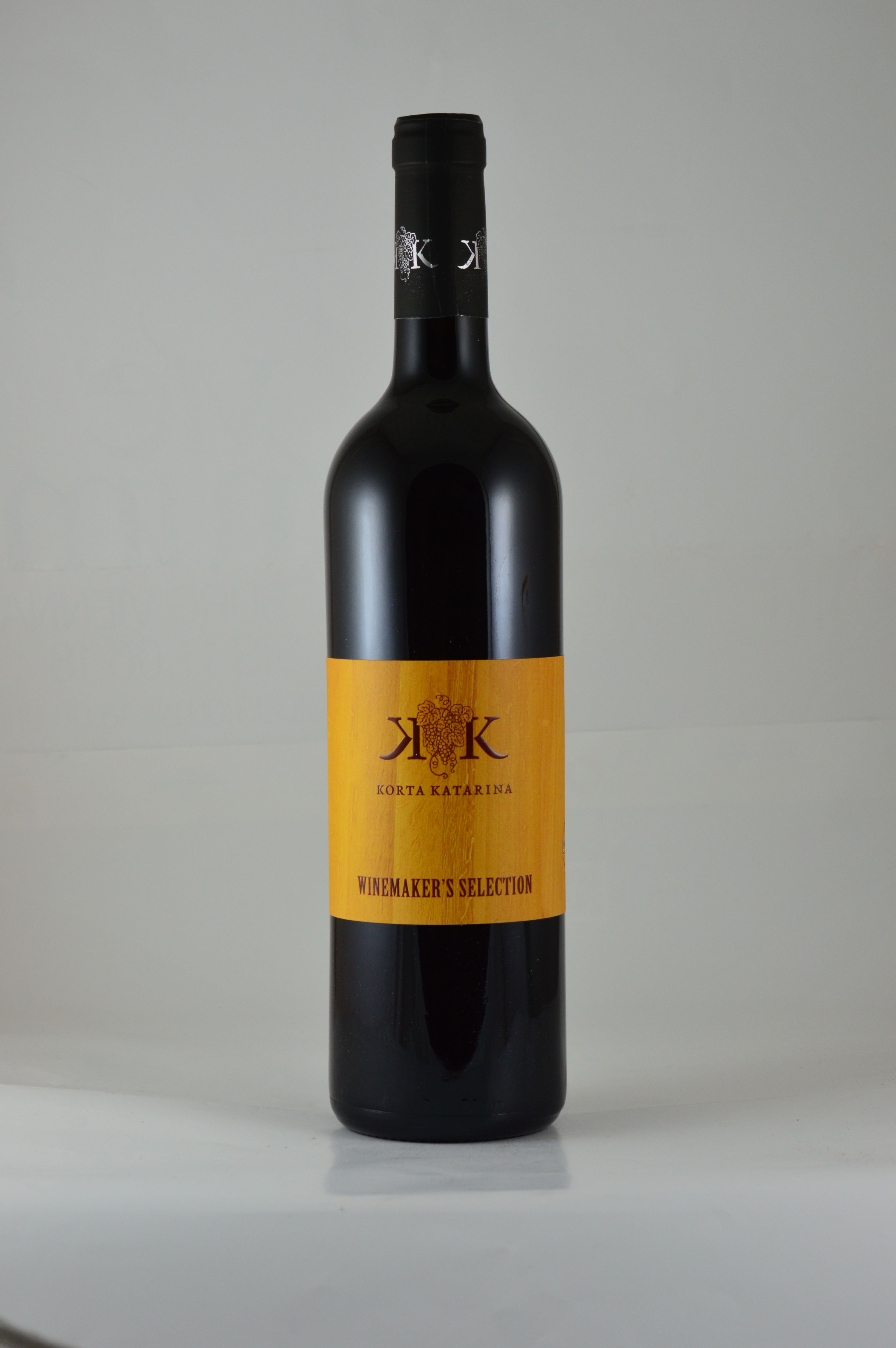 Photo: VinArt
PZ Dingač - Dingač 1994 (semi-sweet 12-40g) I 91 points
Elegant nose with dried fruit, spice and the aromas of an oriental bazar. Medium to full-bodied on the palate with good acidity, tightly wound tannins and a lovely structure. Flavours of dried fruit, tea, a touch of chocolate and rum as well as a long finish. Wow!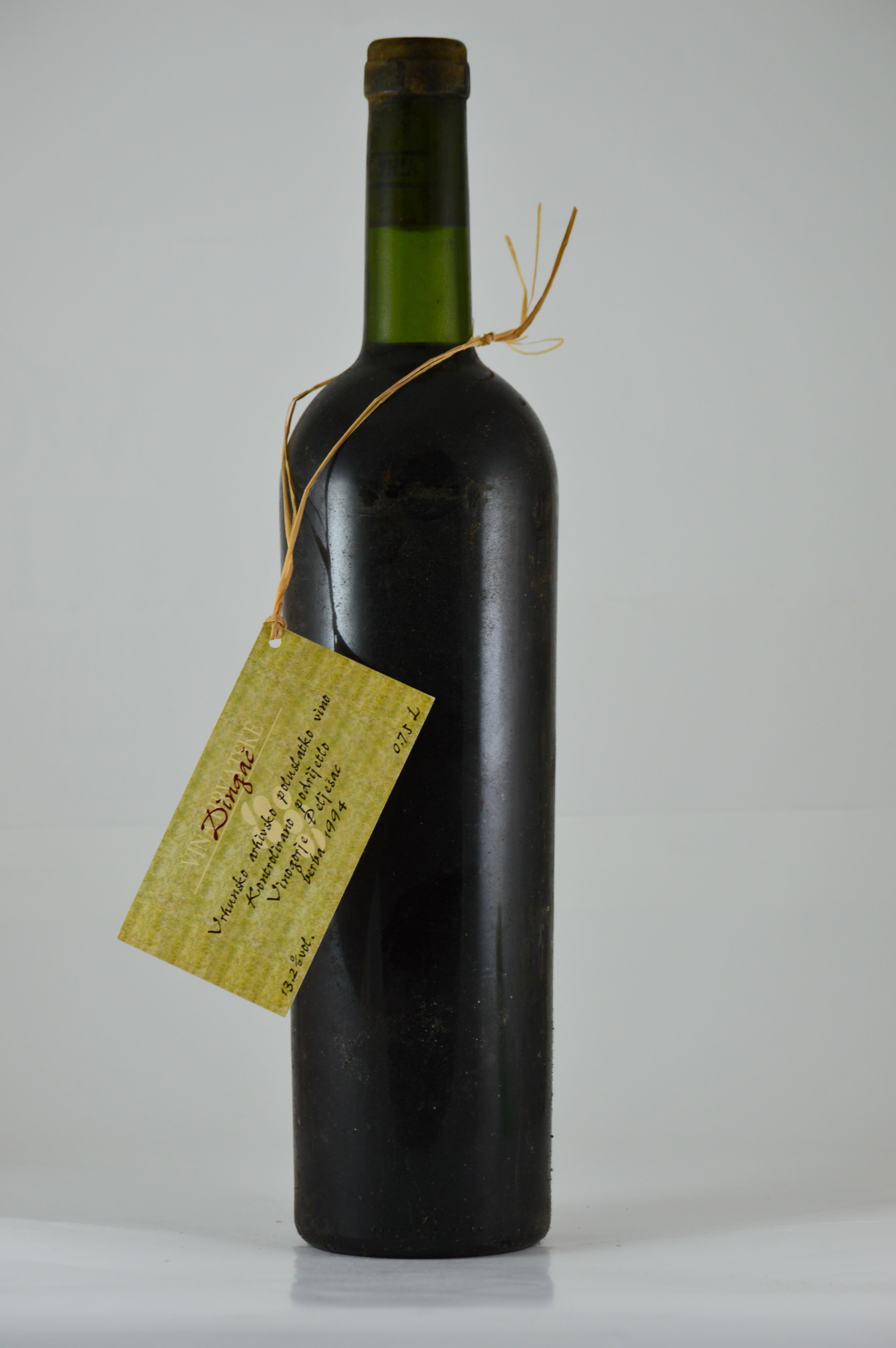 Photo: VinArt
Volarević - Plavac Mali Syrtis 2015 I 88 points
Lovage, horehound, liquorice and black cherry on the nose. Full-bodied on the palate, great ripeness, black berry fruit and spice. A very drinkable, full-bodied wine with ripe Mediterranean character and a long finish, mainly of sweet spices.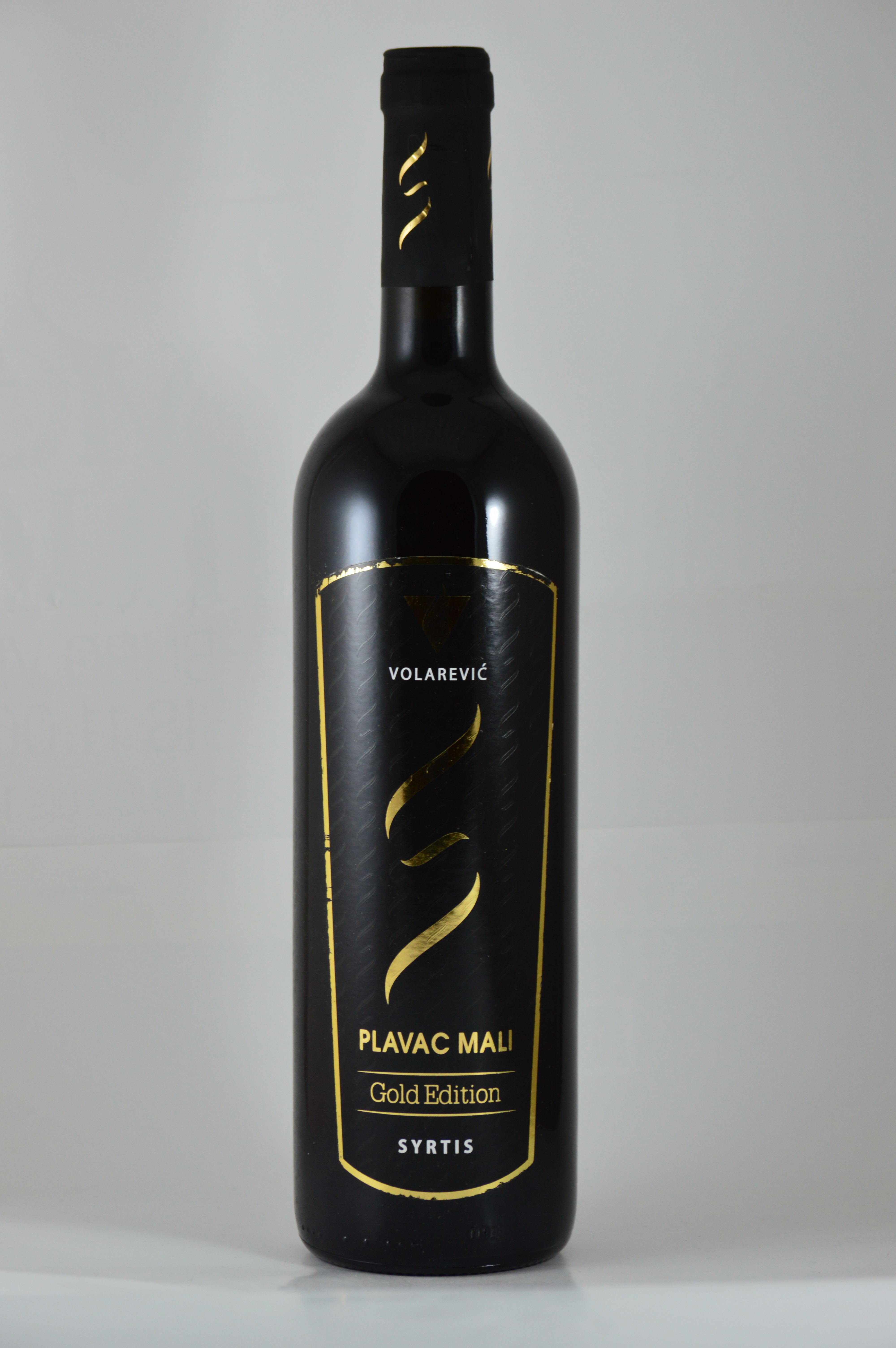 Photo: VinArt
Terra Madre - Plavac Mali premium 2015 I 89 points
Wonderfully fruity nose of black berries, black cherry, a hint of chocolate and tea. Enticing, fresh aromas. This is reflected on the palate with a full body yet tight structure, fresh fruitiness and modern approach. Extremely drinkable wine with a long finish.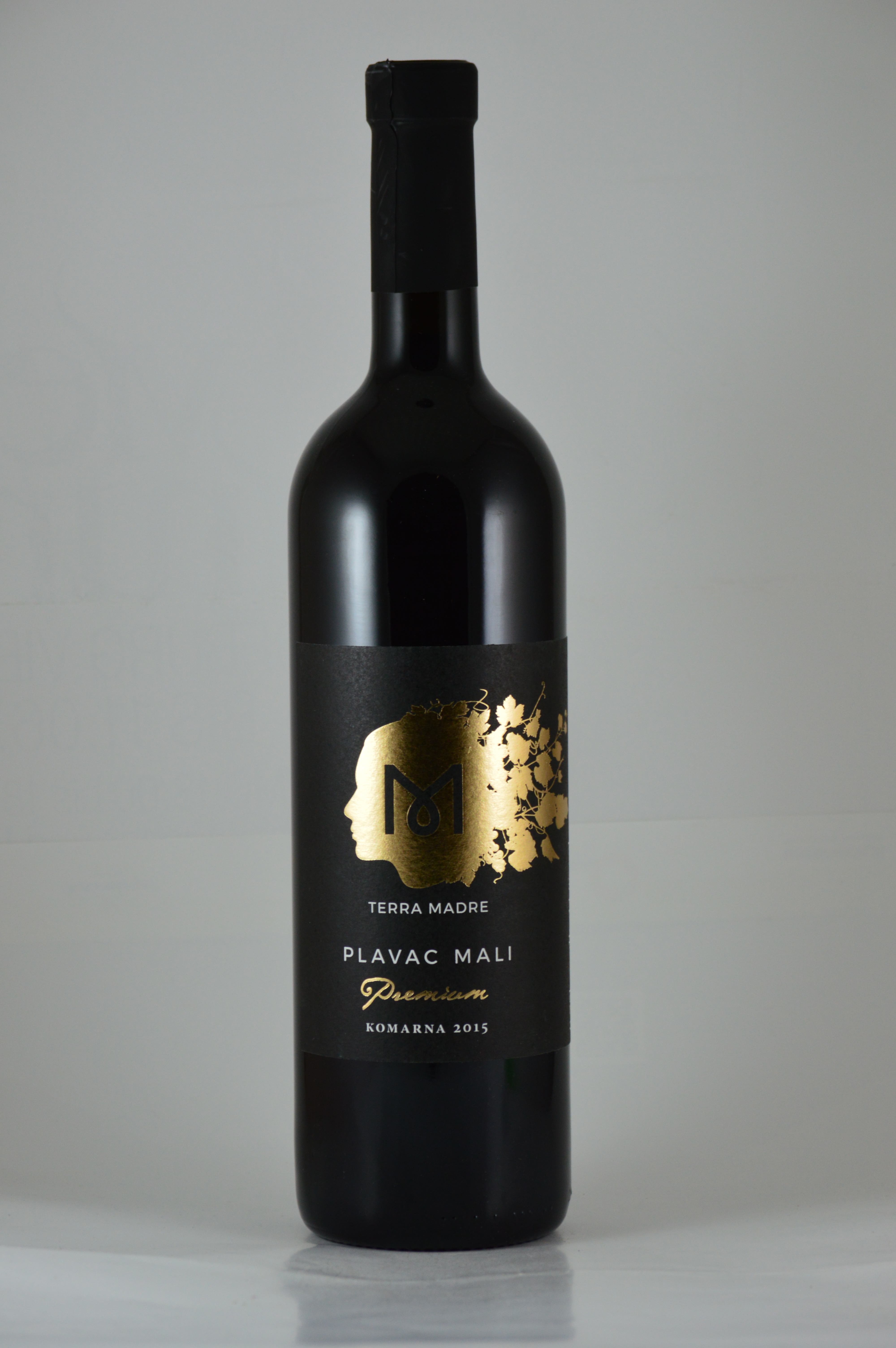 Photo: VinArt
Saints Hills - SV Roko 2016 I 94 points
Plenty of sour cherry and cherry on the nose, but predominantly the latter. There are also some floral notes and fresh juiciness. Explosively fruity on the palate with sour cherry and cherry. A precise wine with fresh acidity, medium body, tightly wound tannins and great balance. Long, very drinkable wine, setting new standards!
Bire - Plavac Mali 2016 I 91 points
Intense nose of sweet spice, a hint of barnyard, raspberry, strawberry and a touch of plum. Full-bodied with sweet spice and black berry fruit. Juicy, mouth-filling, balanced wine with a long finish.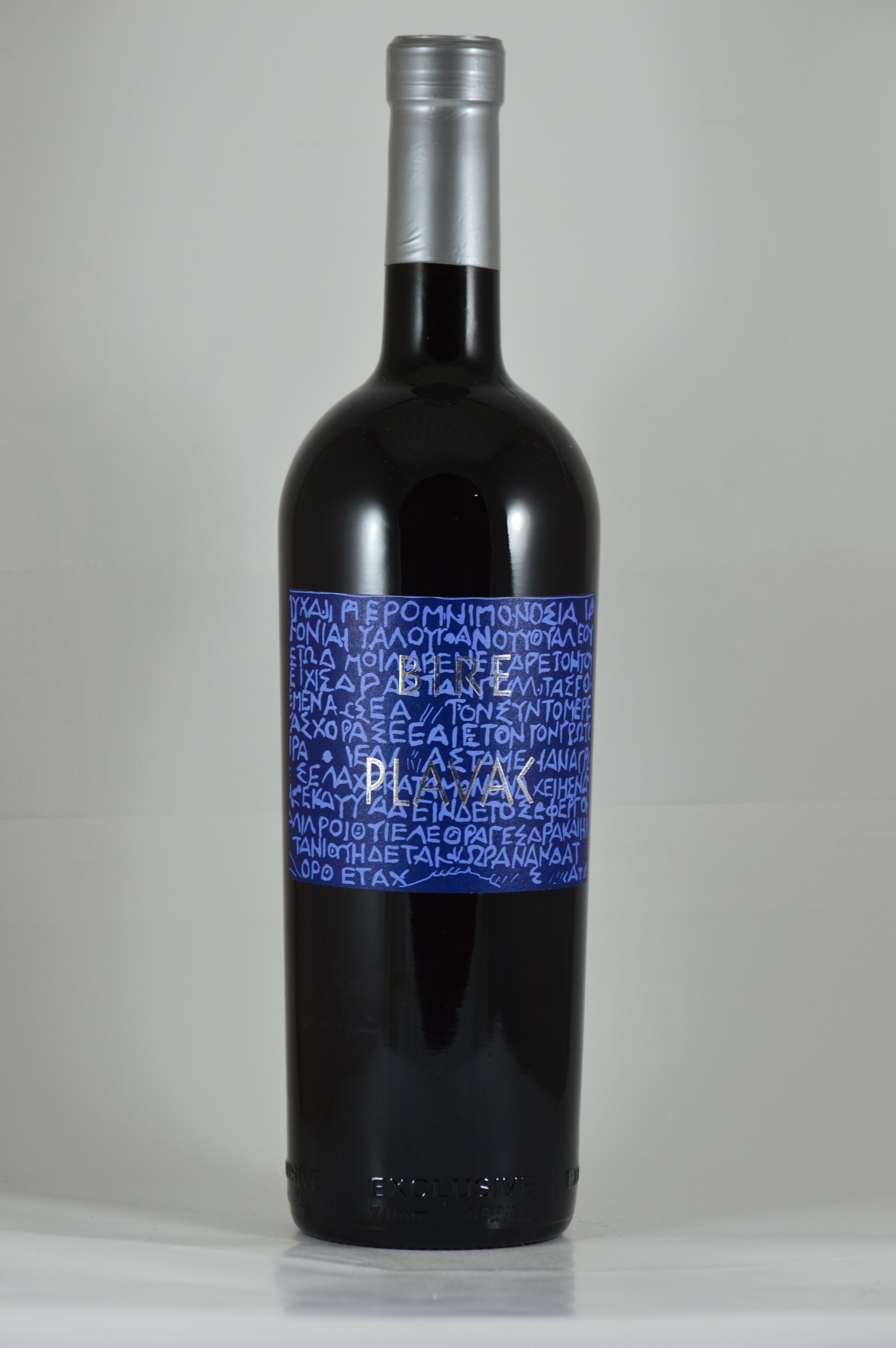 Photo: VinArt
Stina - Plavac Mali Majstor 2015 I 92 points
Beautiful aromas of sweet, ripe fruit, such as blackberry, sour cherry, strawberry, raspberry, sweet spice and star anise. Full-bodied with lovely acidity, beautiful tannins and plenty of ripe but not jammy fruit. Concentrated, muscular wine with sour cherry, cherry and spice. Very long.
Stina - Remek Djelo 2011 I 94 points
Medium ruby in colour with brick reflexes. Sweet spiciness and dried fruit on the nose. Full body, tightly wound tannins, lovely acidity, dried fruit, spice and an almost endless finish. Wow.
Vujnović - Ivan Dolac 2015 I 89 points
Dried sour cherry and cherry, plum, lovely spiciness, plum dumplings with spice and sugar on the nose. Full-bodied on the palate and very youthful with tight structure, dense tannins, bright acidity, plenty of fruit and a long finish. Needs time!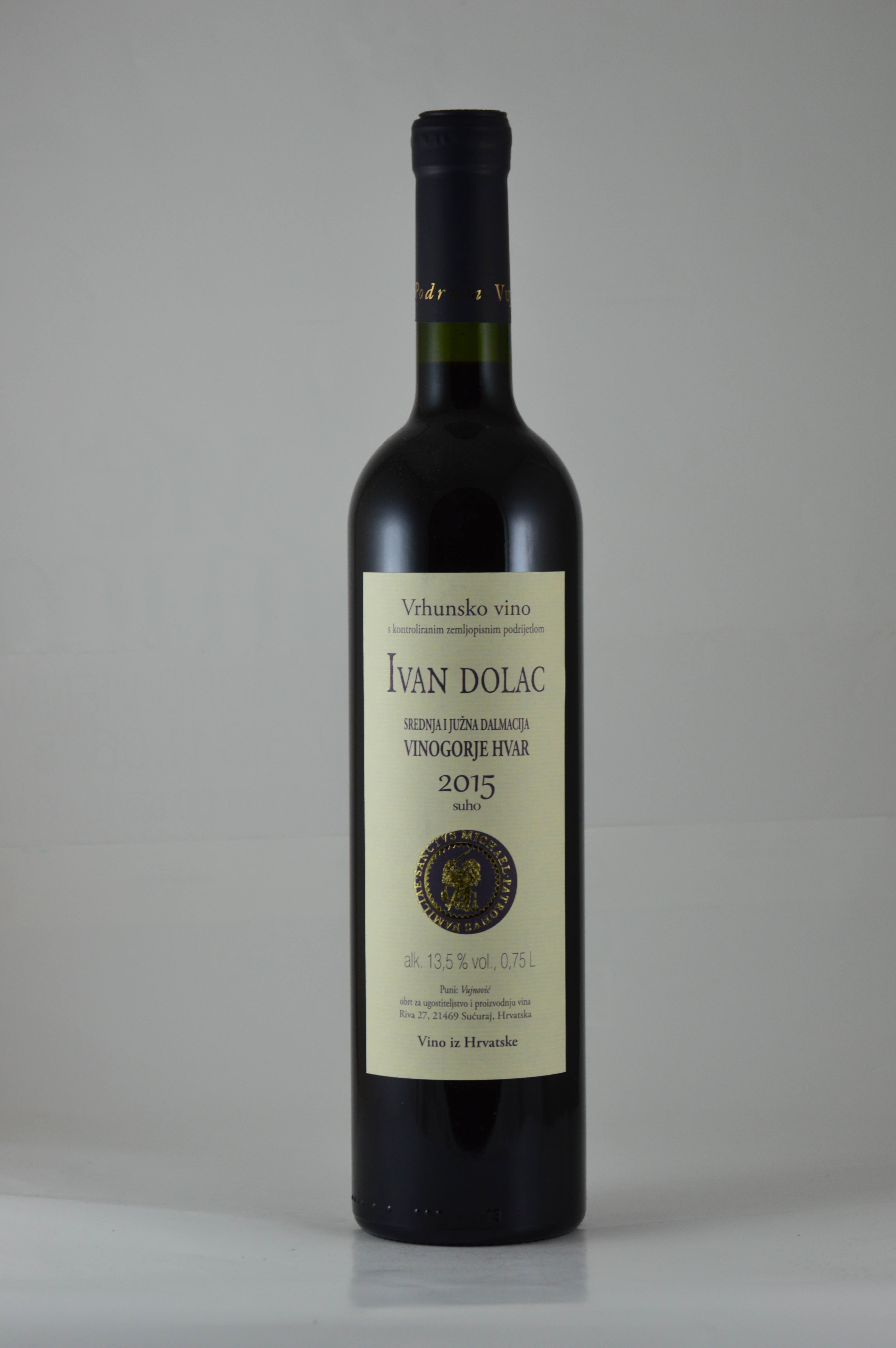 Photo: VinArt
Tomić - Plavac Mali Barrique 2013 I 91 points
Restrained nose dominated by fruit with dried fruit and spice remaining in the background. Very drinkable with smooth tannins, lively acidity, an extremely long finish and lots of ripe fruit. Very agreeable wine!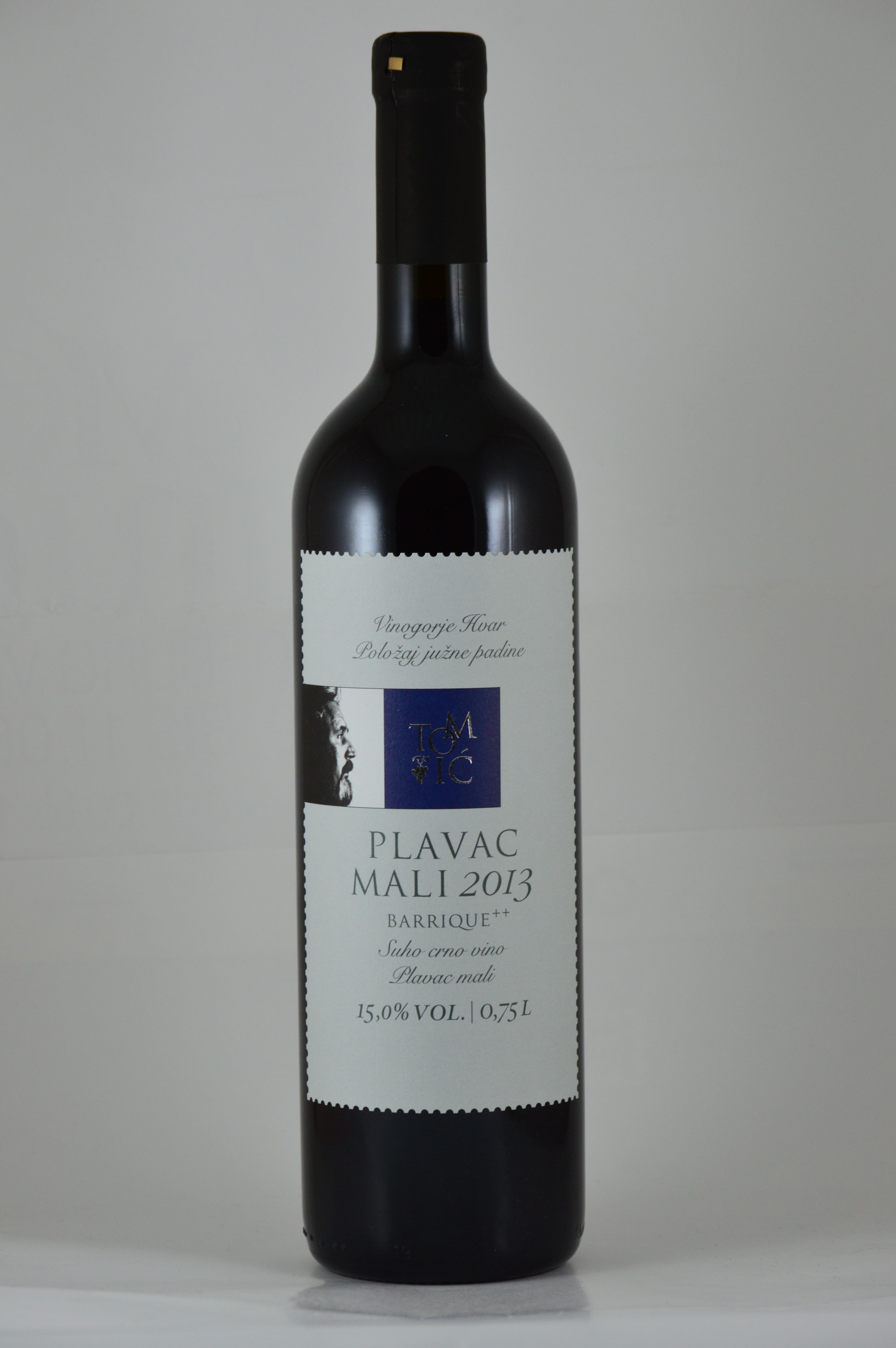 Photo: VinArt
PZ Svirče - Ivan Dolac 2011 I 91 points
Autumnal forest floor on the nose with a touch of mushroom, lovely range of spices and plum jam. On the palate, juicy acidity and firm tannins with flavours of strawberry, sour cherry and cherry. A well-balanced classic Plavac Mali with a long finish.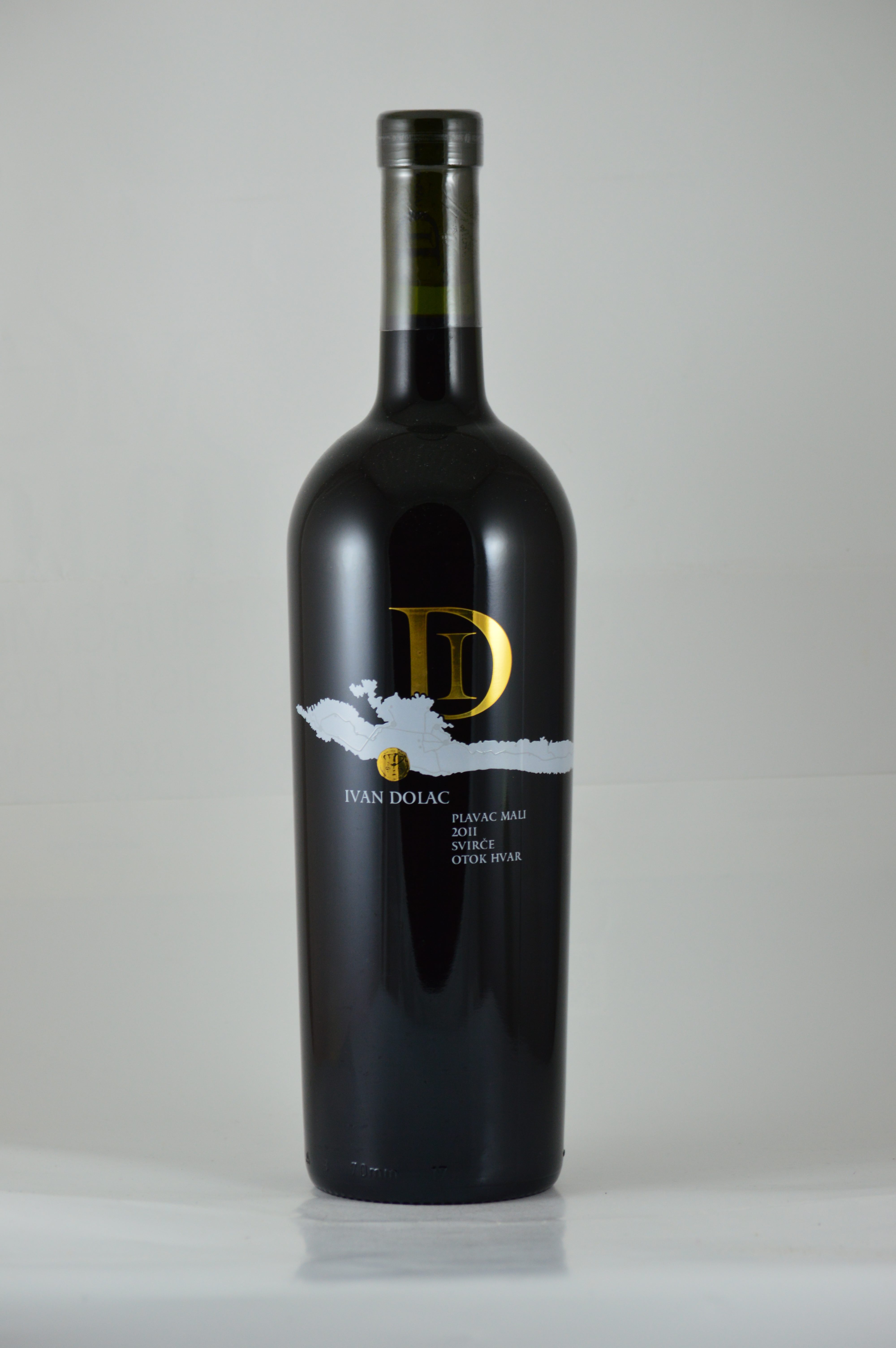 Photo: VinArt
I'd like to thank Sasa Spiranec for helping so much! Thanks Sasa!