From the approach they are concealed by an artificial hill that blends in with the topography of the volcanic Somló Mountain.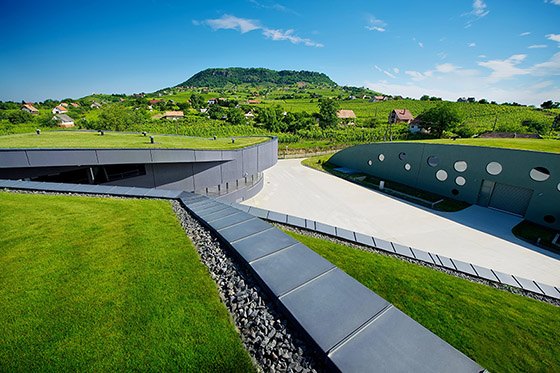 Thought at the rear the interiors are open and oriented to direct outward views towards the hill and adjacent vineyards. In contrast the champagne winery seems an emerging element from its surroundings.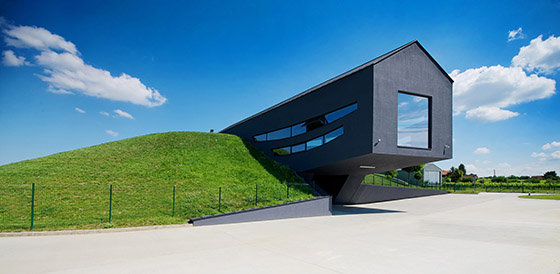 The monolithic concrete masses evoke forms of geological forces with shapes of lava flows appearing in their layouts and forms of tectonic movements and lava tunnels appearing in their sections.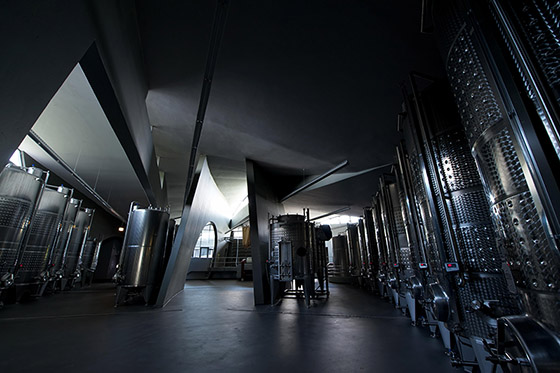 The ground level spaces in both buildings receive daylight partly from above and contain the processing, administrative offices and labs. Cellars get daylight only indirectly and facilitate maturation, bottling, storage and statistics.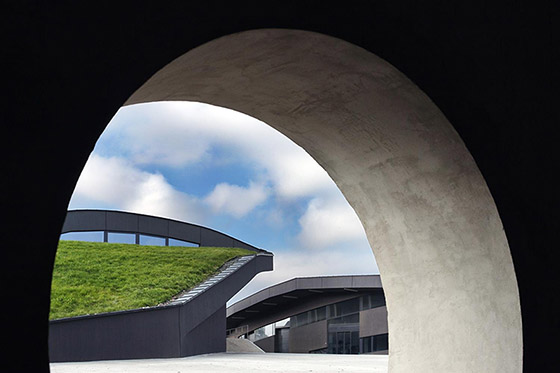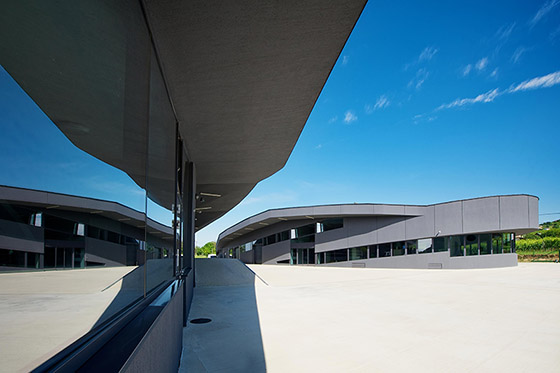 The Estate was founded by József Kreinbacher who acquired the first vineyards at Somló in 2002. Since then, the replanting of the vines as well as the development of the viticulture and the estate have been continuous in order to create wines expressing the characters of the unique terroir. By now the estate covers 40 hectares and in addition to this, the team harvests grapes from another 20 hectares each year.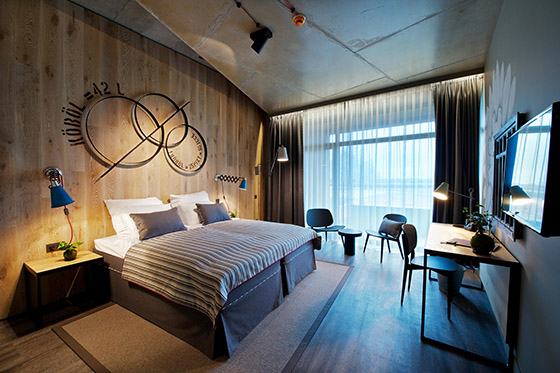 Catering is a significant objective for the building complex. The cantilevered structure protruding from the hill-form of the winery contains the tasting room of visitors with a panorama of the countryside.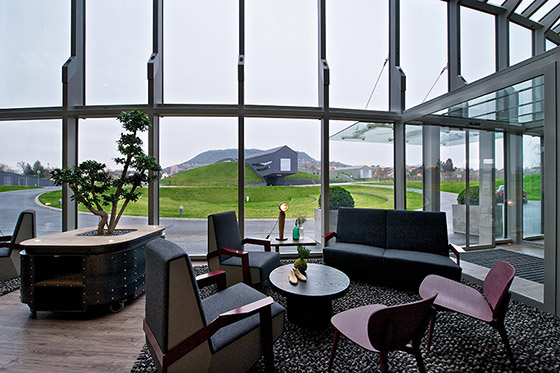 Photos by Tamás Bujnovszky
Architects: Ekler Architect
Via ArchDaily