The international Champagne and Sparkling Wine World Championships (CSWWC) have been organized for the third time this year. The furmint champagne from the Somló Kreinbacher Estate, Prestige Brut and Brut Classic 2011 Magnum both won gold medals. The competition is hallmarked by the renowned specialist, Tom Stevenson and a Hungarian Champagne expert, György Márkus also scored as a judge.
CSWWC is unique among international wine contests because only Champagne and sparkling wines are judged and the jury is composed of specialists and world-famous experts. Besides Tom Stevenson wine journalist and founder of this prestigious competition, Essi Avellan Master of Wine, Dr Tony Jordan, and György Márkus were also among the judges.
The nominees were evaluated by country, region as well as style and awarded only if the opinions of the judges were unanimous. This year more drinks were entered from Champagne and the remotest parts of the world than ever before, and the number of participating countries has also risen. Altogether Champagne from 16 countries have been awarded with gold or silver medals, among them Hungary.
The blind tastings and scoring took two whole weeks in Kent, and Hungary was judged already on the first day together with Austria, Moldova, Slovenia, Croatia and Ukraine. The list of gold and silver medal winners was published on the CSWWC website on 6 July.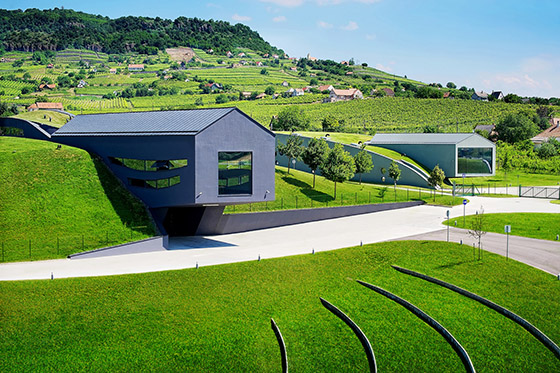 Two Gold Medals for Traditional Somló Champagne
It was the second time the Kreinbacher Estate from Somló has participated in the championship and the first time traditional Hungarian champagne has been awarded a gold medal at CSWWC. Not only Prestige Brut but also Brut Classic 2011 Magnum won.
This competition was an opportunity for us to get some feedback from international experts on what Somló and furmint as traditional Champagne can achieve among international contestants - said Zoltán Prisztavok, the Commercial and Marketing Manager of the Estate when he heard the news.
In Somló all Champagne are made with Méthode Traditionnelle, maturing and aging them in bottles, keeping them on lees for a minimum of 18–22 months. Prestige Brut is 100% furmint champagne, while Brut Classic vintage magnum is special because it is aged for over 3 years and in a bigger bottle to show its fresher and richer face.
We hope that the results achieved at the World Championships will call the experts' and champagne fans' attention this exciting wine region and this Hungarian grape variety. Similarly, we regard the jury's opinion as an important compass and would like to get to know as many awarded champagne as possible – added Zoltán Prisztavok.
At the CSWWC gold medal winners compete for Best in Class and Trophies and the results are announced at the gala dinner held in London on 1 September. Silver and gold winning wines may all be tasted first on 26 October at FIZZ Sparkling Wine Show also held in London.