You are new here? For the previous part of this article about the vintage 2009 in Tokaj click here.
As we've given a riddle-like title to our cover story, we'd better explain it. BORIGO (the author is the editor-in-chief) has long been publishing vintage charts, the aszú one in October 2004 was one of the first. Since then, we've kept track of the vintages, and although there have been a few breaks, everything continued along nicely until 2009. In February 2015, we organised a blind tasting of 2008 aszús and the following year we tried with the 2009s, but we hardly received any samples, which was obviously no accident… This was the start of the 2009-2012 period when, for whatever reasons, the weather didn't favour botrytis, so hardly any aszú was made in the Tokaj wine region any year during this time. 2013, however, produced a lot of botrytis again and when the first aszús arrived in the editorial office, we were then astonished to realise that we knew almost nothing about the vintages in between. We decided that this should no longer be the case…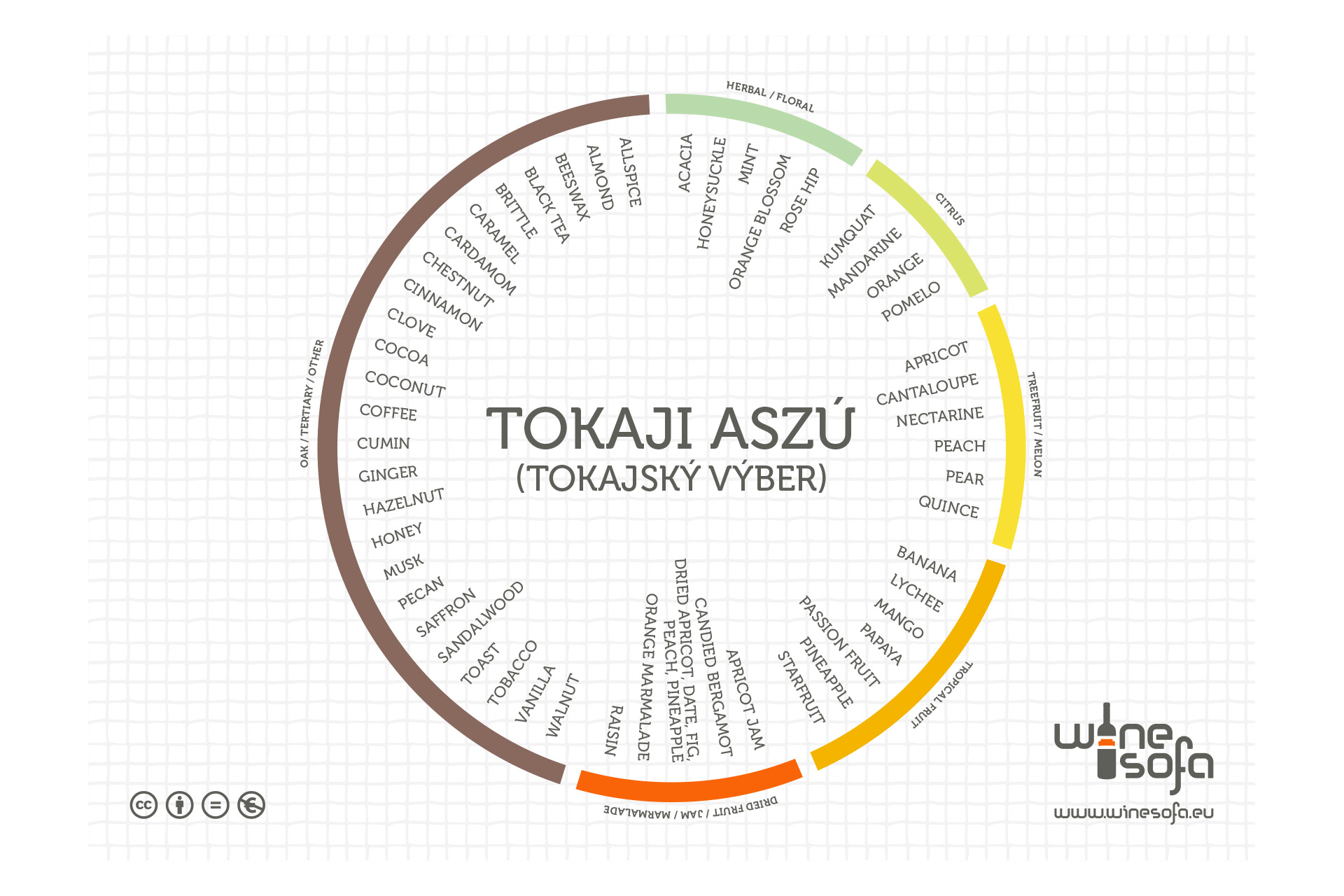 At the end of 2017, beginning of 2018, we tried to request all available wines from the wineries; if this didn't work out, then we tried them at the winery. This project has largely been a success, no doubt we still missed out on some wines, but at least we now know something about the aszús from these four vintages and now we'd like to share this with our readers.
A brief description of each vintage follows, including the weather conditions and our own tasting experiences. The tasting notes and results come from both the February 2018 and earlier tastings. We didn't taste the two Szepsy wines blind at the winery, so there is some bias in the points. Some of the evaluations of the Holdvölgy wines come from our 2016 vertical tastings, so in this case, there is also only a band of points. The situation is similar for some of the Disznókő wines, which we didn't taste blind either.
2010: 8 points
Everyone who was working with vines and wine at this time in Central and Eastern Europe remembers 2010. As we have already mentioned above, the rain began in October 2009 and hardly stopped until the spring of 2011. This was a cool year with late ripening. Fortunately, a period of drier, sunnier weather began in Tokaj from September, so plenty of aszú berries developed, and there were some places in the wine region where it was possible to pick high-quality aszú berries. However, most of the berries were first attacked by the fungus and dried only afterwards, which meant that many wines had a noticeable vegetal character, or perhaps something that was difficult to describe but was most reminiscent of toast. The latter is something that makes a 2010 aszú easy to recognise.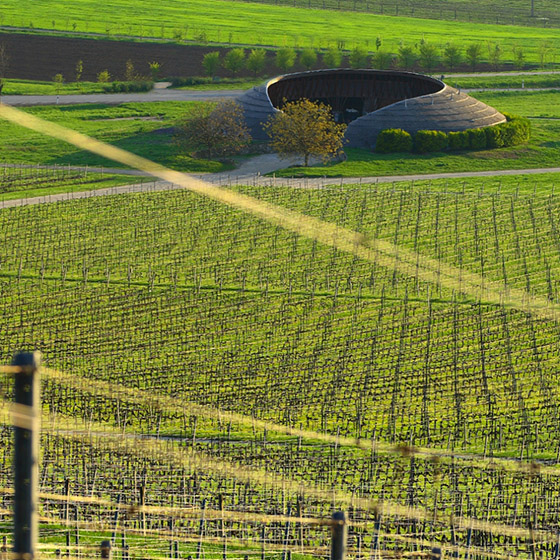 Disznókő Estate, pic: Disznókő Facebook
Many wonderfully elegant aszús with high acidity were made whenever perfectly botrytised berries were picked, which in many cases also ended up being full bodied. Our magazine managed to taste ten wines from this vintage and these wines also showed the two faces of this vintage: some are darkly coloured and already demonstrating more tertiary notes and greater vegetal character, whereas others are still completely fresh and youthful. We have given 8 points to the 2010 vintage; nevertheless, it would be wise to take more care than usual when purchasing.
Demeter Zoltán - 6 puttonyos Aszú 2010 I 94-96 points
Furmint and Hárslevelű, 9.2% alcohol, 211g residual sugar, 10.5g acidity. Brilliant gold colour, intense nose with primarily rich botrytis and fruit, especially apricot and date. Elegant barrel use and delicate minerality. Vibrant acidity on the palate, clear botrytis and ripe fruit. Steely, extremely elegant aszú, which certainly has many decades of potential. The sugar is not high in relationship to the acidity. This wine is a great partner for food but would also be perfect to drink on its own. /BGB/
Erzsébet Pince - Tokaji Aszú 6 puttonyos 2010 I 92 points
Bright gold in colour with very pale green reflexes. Aromas of oriental spice, honey and cream cake and citrus fruit. Medium bodied on the palate with steely acidity, an intense mineral character, plenty of citrus, flowers and dried fruit. The acidity scours the palate dry on the finish! Very fresh, very tight and very long. (WineSofa March 2018: 94 points) /ED/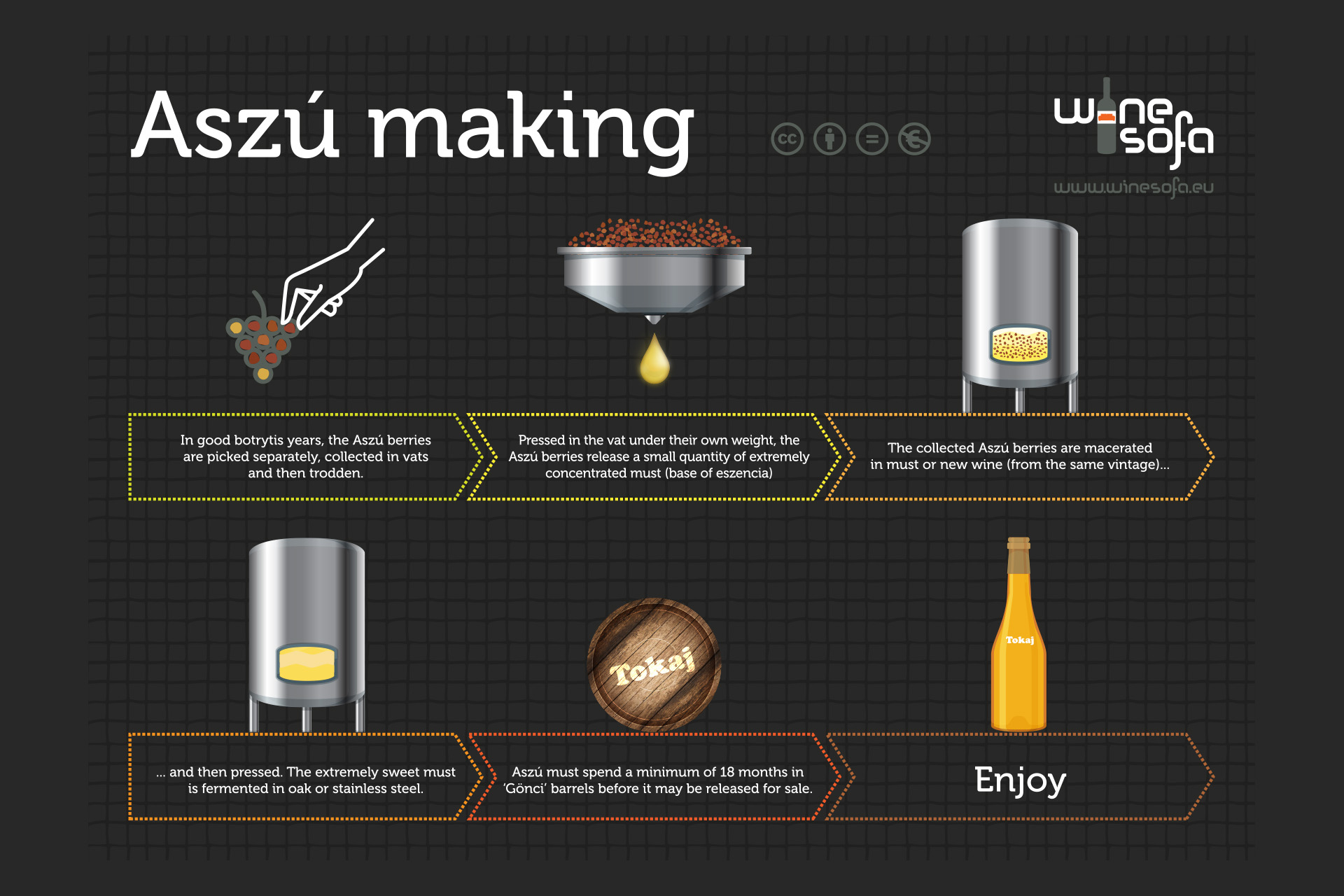 Béres Szőlőbirtok - Tokaji Aszú 5 puttonyos 2010 I 91 points
Deep amber with brilliant reflections. Green-yellow reflexes flash in its rim. Very complex on the nose with caramel cake, dill, serious minerality and walnut. High acidity dominates at the start and persists until the finish. The feeling of sweetness tries to keep pace but can't compete with this high level of acidity. It's less well complex on the palate than the nose. /BL/
Tokajicum Borház - Tokaji Aszú 6 puttonyos Mandulás 2010 I 91 points
Tending towards a deep amber colour, a wine promising a more mature character. Maturity on the nose with two flavour profiles suddenly unfolding: on the one hand, black tea, bergamot, whereas on the other, a smoked bacon character. These come together on the palate, clearly complementing each other, creating a very pleasant, decisively mature, orange and orange zest note. A wonderfully balanced, mature wine and although already showing a little oxidation, it still stood out from the others. /BL/
Tokaj Nobilis - Tokaji Aszú 6 puttonyos 2010 I 91 points
Golden in colour with a vibrant nose which in itself promises good acidity. As well as the ripe, even candied, fruit (orange, pineapple), there is a good dose of nuts, especially almond. Unified, lovely nose. Lively acidity on the palate with botrytis adding depth, although the wine remains somewhat steely, perhaps a bit too much so. However, it is an undoubtedly rich and elegant wine whose fruit will certainly keep up with its acidity for some years to come. /BGB/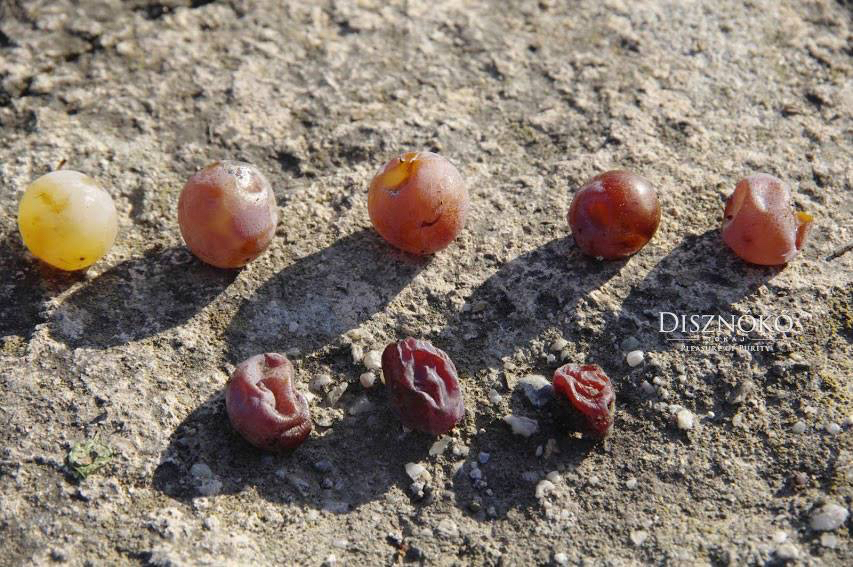 Disznókő - 5 puttonyos Aszú 2010 I 90-92 points
Colour almost leaning towards gold. A lively nose with some tertiary notes already appearing too. Dried apricot, toast, candied tropical fruit and nuts. As it opens, the fruit interestingly comes to the fore. Extremely full on the palate, despite the firm acidity. Besides the dried fruit, there is also richness of detail and an appetite-whetting vegetal character too. /BGB/
Holdvölgy Pincészet - 6 puttonyos Aszú 2010 I 90-91 points
Distinctly closed nose, but youthful, citrussy and limey with a restrained botrytis and mineral character. Crisp acidity on the palate with a medium to full body and a lean structure. Flavours of young apricot, candied orange, herbs, flower and minerality. It creates a youthful, extremely tight impression, slightly less tempting, a wine rather tempered towards elegance. /BL/
Chateau Dereszla - Tokaji Aszú 5 puttonyos 2010 I 90 points
Aromas of smoke and smoked bacon with a beautiful fruitiness in the background, together with a slightly sensuous, or rather perverse smell. Full bodied on the palate, mouth-filling and silky, it fills the mouth completely. Flavours of citrus fruit and prune, mandarin and a lovely mineral vibrancy. The finish is long and bone dry. /ED/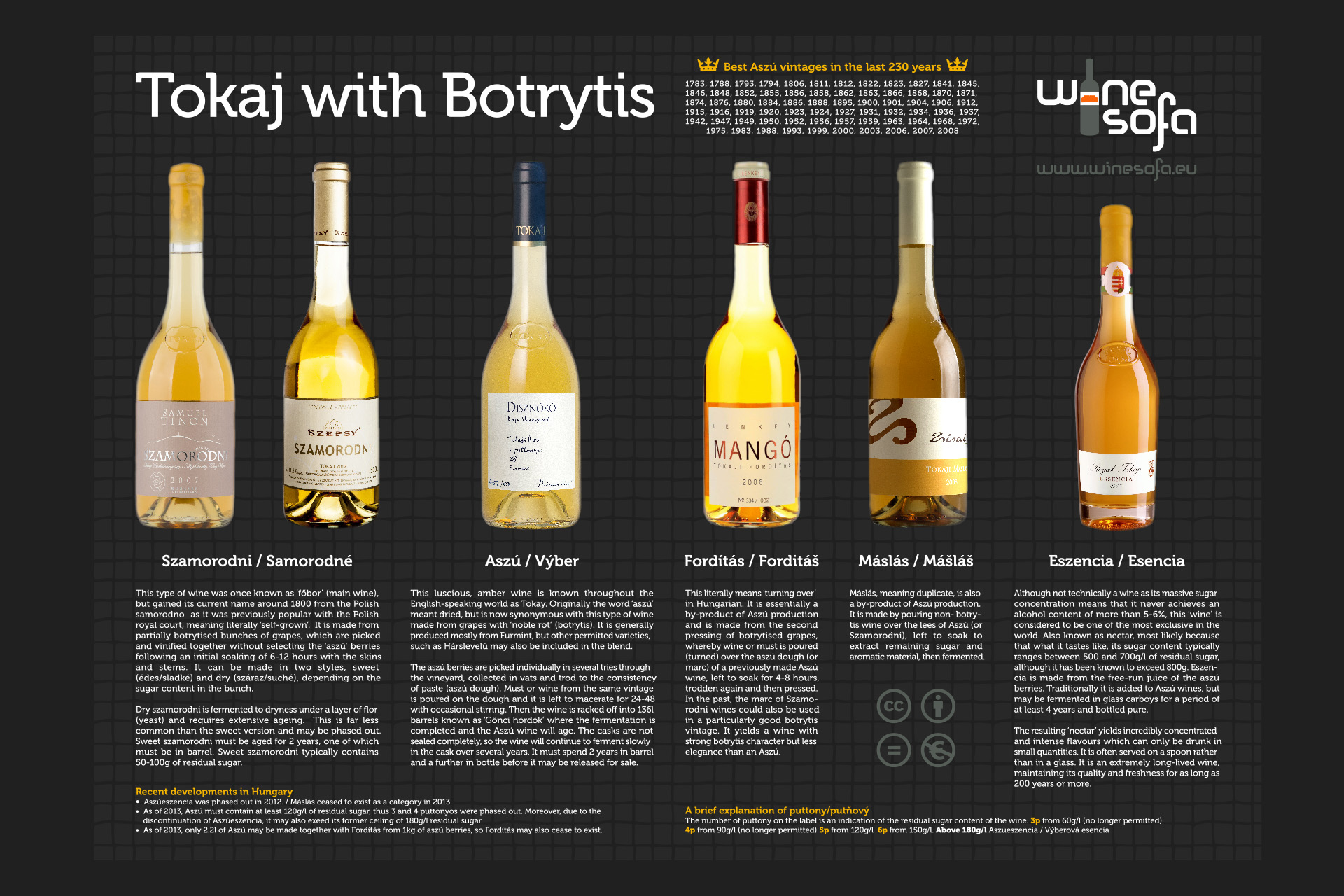 Dobogó - Tokaji Aszú 6 puttonyos 2010 I 89 points
Medium pale amber with a pale yellow-gold, almost water white rim. Mature nose with tea, bergamot, green walnut and a very restrained caramel, quince background. Marvellous acidity and a palate reflecting the nose, but unfortunately, it's difficult to detach yourself from the acidity. It demonstrates the vintage's peculiarity, but apart from that, it's a wine with serious composition. /BL/
Basilicus - Tokaji Aszú 4 puttonyos 2010 I 86 points
Medium straw-yellow in colour with an intense nose of light fruitiness and youthful botrytis, herbs and some vegetal character. The first thing that strikes you on the palate is the firm acidity along with a touch of tannins with sweetness lagging a little behind, giving the wine a slightly lean impression. Very young wine, it will definitely improve and change a lot. /BGB/
You can read more about Forgotten aszú vintages in the third part (2011) of this article series.