Cover pic: Premium wines of Romania
Imre Orha-Szakács brought a brilliant flight of Feteasca Neagra wines with him to the Bormedence event last year, dazzling the few lucky devils who got into the masterclass. I'd like to take the chance to thank the organisers here!
Anyone who would just like to buy some Feteasca Neagra and wants a bit of guidance, or is planning their next Romanian wine tour, keep calm and read on.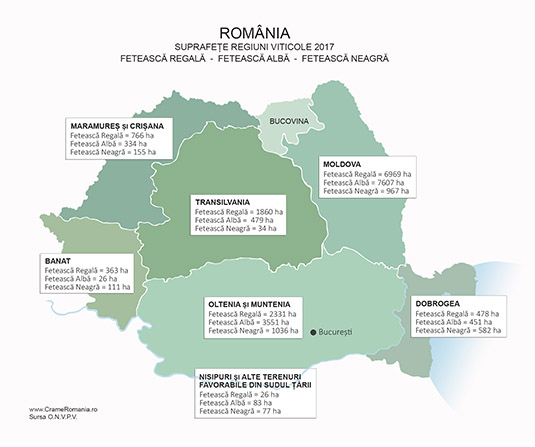 This map is the work of CrameRomania and revino.ro and shows the extent of the Feteasca varieties in Romania
Aurelia Visinescu Anima 3 Fete Negre I 90 points
Plenty of plum and blackcurrant on the nose. Full-bodied on the palate, with rounded acidity, black cherry, sour cherry and a lovely range of spices. Elegant craftsmanship, silky tannins, long finish and a lot of oak, but nicely done.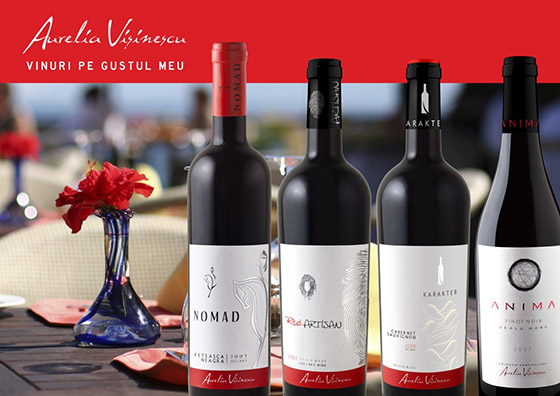 Aurelia Visinescu is certainly Romania's best-known female winemaker. She was the first winemaker to win an international prize for Romania, so nobody can deny her popularity. The estate is over 100 hectares and her style could be said to favour new oak. The wine region is the great sounding Dealu Mare, where the best areas are on limestone, while the other vines on clay soils await the sunshine on south-facing slopes. The 3 Fete Negre was already a legend at the time of its debut. It's no coincidence that there is no vintage shown, as the wine is a blend of three vintages (2014, 2015 and 2016).
Corcova Feteasca Neagra 2016 I 91 points
Fresher nose than the previous wine, rather characterised by sour cherry and plenty of spice. A real fruit bomb on the palate with sour cherry, other red berries and raspberry with sloe, earthy notes and tobacco on the finish. It doesn't really reflect the current Feteasca Neagra trends, yet I still preferred it to the previous wine, perhaps because of its livelier acidity.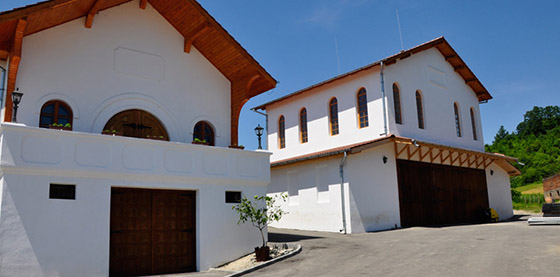 Serban Damboviceanu originally wanted to have a 2-3-hectare estate as a hobby. The lawyer, who graduated from Strasbourg, finally got a co-investor instead in the form of Michel Roy as well as 62 hectares of vines. In 2009, a modern winemaking building was added to the estate and since then, wonderful Sauvignon Blanc and Cabernet-Merlot wines have gladdened the hearts of their audience.
DaVino Monogram 2014 I 92 points
Earthy notes on the nose, a touch of beetroot and lots of black pepper; there is something here akin to Syrah. Bright acidity, sour cherry, black cherry and plenty of spice. It's well balanced with lovely, firm tannins and not a hint of jamminess. Exciting and very quaffable!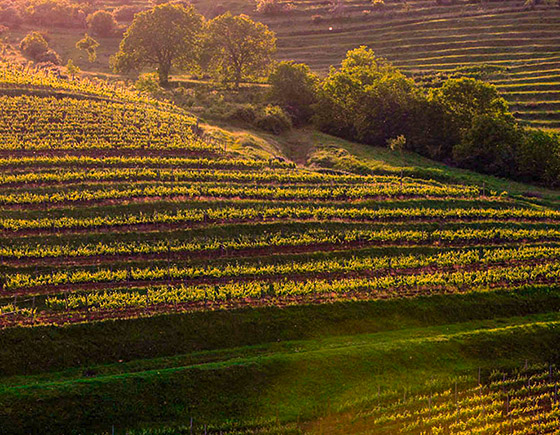 DaVino is the crown jewel of Romanian wineries, the winery which everyone in the country will include in their top three. It was founded in 1997 by Dan Balaban, as the third privately owned estate in the country. By 2004, they were already cultivating 36 hectares, although they still bought in grapes until 2007. Nowadays, they work 70 hectares of their own land and take care of the vines on a further 17 leased hectares. The 60-hectare replanting is thanks to the co-owner and chief winemaker Bogdan Costachescu, who also shaped their nicely narrowed down range of varieties along Western European lines. They cultivate Feteasca Alba, Sauvignon Blanc, Olaszrizling, Feteasca Neagra, Merlot and Cabernet Sauvignon in their vineyards.
Licorna Wine House Serafim 2014 I 86 points
Sweet spices on the nose, red and black berry fruit and silky sugar. Slightly jammy, Mediterranean character on the palate, mostly characterised by black berries, especially blackberry. The sugary sensation is present right until the finish. Commercial, but not elegant.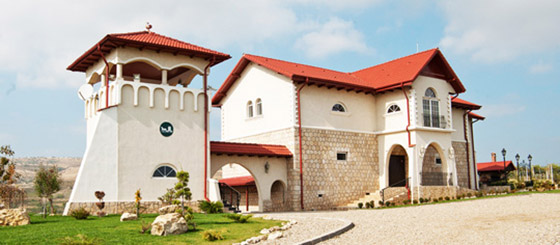 Gabi Lacureanu and the name of Licorna have been welded together since its launch in 2013. The brains of the 22-hectare boutique winery studied winemaking in Romania and then in Burgundy in France to end up as a leading winemaker of native varieties. Feteasca Alba, Feteasca Neagra and Tamaioasa Romaneasca are the three calling cards of the estate.
Balla Géza Stonewine Feteasca Neagra 2015 I 91 points
Coffee and wonderful fruitiness on the nose. On the palate, lively acidity, tightly wound tannins, lots of red and black berry fruit and an amazing structure. Difficult to compare with the wines from Dealu Mare as they are so different in style. A well-balanced wine with a long finish.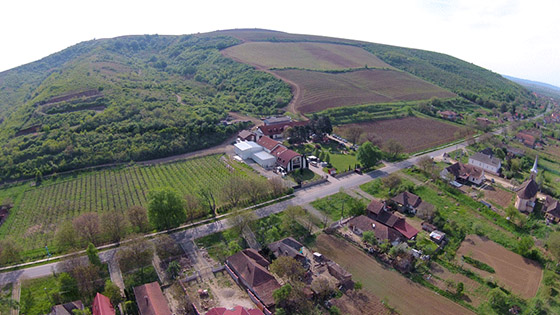 Géza Balla perhaps needs no introduction in Hungary, but neither does he in Romania! A university professor, Minis's saviour and reproducer, one of the best-known specialists in Romania and Hungary too, without whom Minis Kadarka, Minis red Aszú (Cadarissima) and the Mustoasa de Maderat variety would have been long forgotten, but without whom Romania's loveliest Cabernet Franc would never have been born either. His is a truly model estate, where he often even holds the tastings himself.
Cramele Recas La Putere 2017 I 87 points
Sweet ripeness and liquorice on the nose. Soft acidity on the palate with plenty of fruit. Very drinkable and silky with a medium finish. The entire wine is very New World in style, stainless steel and oak chips, commercial. Although it is flawless.
Photo: Daniel Ercsey
Recas is a gigantic winery with 1,100 hectares with a British owner and an Australian chief winemaker, Hartley Smithers, since 2005. Their Solo Quinta wine is still Romania's most sold premium wine. They haven't stopped developing things further either, spending about four million euros in 2017 on modernisation, purchasing land and reconstruction. They are also at home with wine tourism, so it's worth paying them a visit!
Liliac Feteasca Neagra 2017 I 88 points
A little barnyardy on the nose, with the fruit remaining in the background. Medium-bodied with discrete but lively acidity, silky but with tannins from new oak, sweet spice and plenty of sweet black berried fruit. Very drinkable, pleasant wine.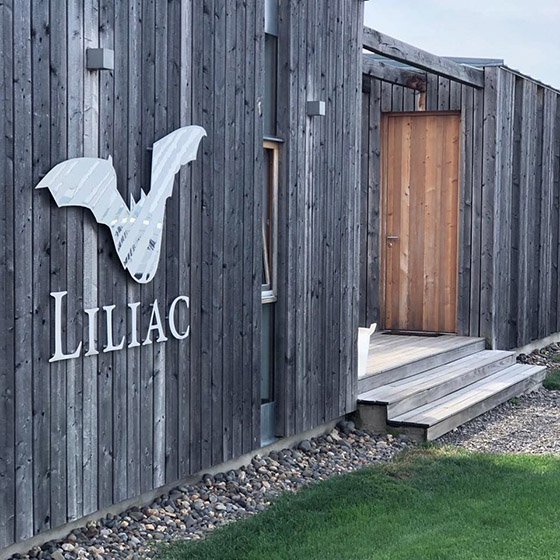 The Transylvanian estate first launched itself onto the market in 2012 with wines from the 2011 vintage. I first wrote about them in Hungarian after they had just received their first international medals (not only from me) in the 2012 Bucharest wine competition. Today, we're talking about 52 hectares of vines, well and also amazing acidity, exciting marketing and every year a wonderful sweet wine too. Their estate is a must-see for any wine lover visiting Transylvania!
Nachbil Feteasca Neagra 2016 I 81 points
Tomato, mushroom notes, earth, liquorice and the vegetal notes typical of the variety on the nose. Medium-bodied on the palate with lively acidity, a western style but unfortunately the palate of red berry fruit and a note of tea is a little muted. The whole wine is a little unsettled.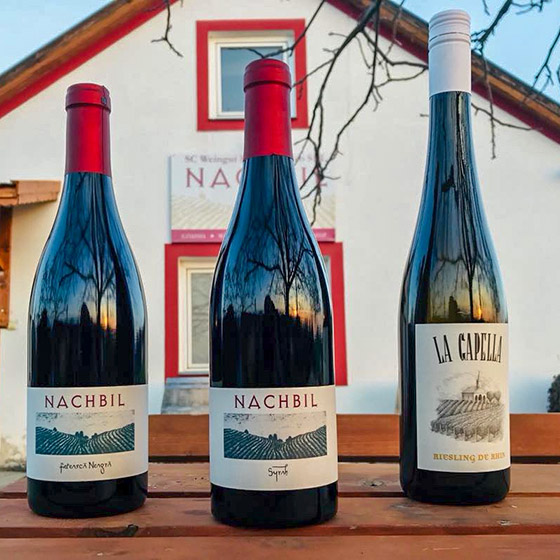 Nachbil is a Swabian story on the fringes of Transylvania with the Brutler family history moving between Swabia, Transylvania, Hungary, Romania and Germany. The estate was established in 1999, but they only really took themselves seriously from 2009. Their Syrah is legendary, but more recently their Grünspitz is in great demand, while their new style follows the unfiltered organic wine with long skin maceration school, which preserves the steely acidity. The 2017 wines were already produced in the new cellar, which has given quality a big boost too! (From 2018 the Estate has a new owner!)
Crama Rasova Imperfect 2016 I 84 points
Aromas of black berries with slightly jammy and biscuit notes. Full-bodied on the palate, slightly flabby acidity, very ripe style with plenty of black berry fruit, a touch of chocolate and alcohol sweetness. The alcohol is warming on the finish with a hint of smokiness popping up towards the finish.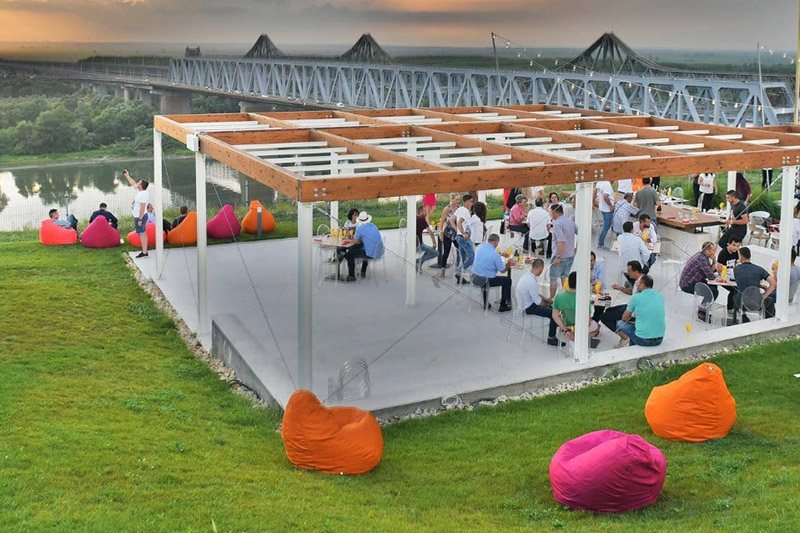 Dobruja's most modern winery was founded in 2014 by a group of investors, who acquired the land and created one of the country's most beautiful winery buildings. They cultivate 48 hectares, but they also have the most amazing wine tourism facilities. If you head in that direction, make sure that you look them up!
Crama Averesti Nativus 2016 I 86 points
Lots of sour cherries, a touch of marzipan and a juicy character on the nose with a little raspberry. Medium-bodied on the palate with lots of fruit and spice and soft acidity. A medium finish of sour cherry and plum.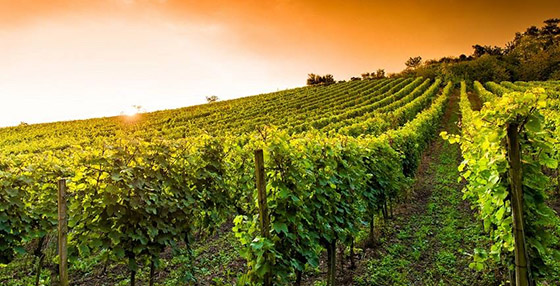 The estate's foundation was connected to Romanian writer Iacob C. Negruzzi, who planted French varieties in the region in 1874. Nowadays, they cultivate around 550 hectares in the amusingly named Husi region, 380 metres above sea level. They mainly focus on local varieties like Zghihara, Busuioaca de Bohotin and, of course, Feteasca Neagra.
Crama Girboiu Bacanta 2014 I 85 points
Restrained nose of ripe plum. Medium to full body with soft acidity, lively tannins, lots of sweet spice and new wood. Flavours of punch, vanilla and plum. Medium to long finish. Perhaps a little rustic in style.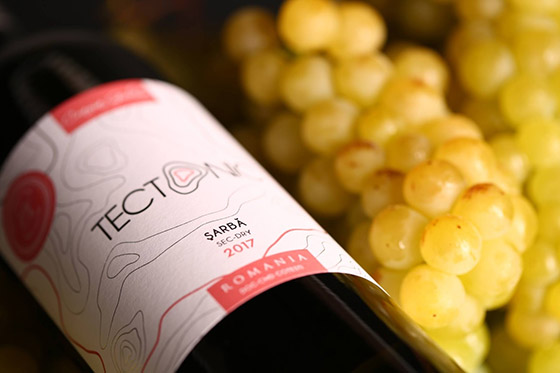 The 250-hectare estate has blossomed under the direction of Lívia Girboiu. The family bought the winery in 2005, but they were also interested in agriculture and forestry. The main regionally recognised varieties are Sarba and Plavaie. The wine families boast the names Tectonic (fresh varietal wines), Cuartz (sparkling wines) and Epicentrum (premium wines) as the region is Europe's most tectonically active area with continual earthquakes.
Páger Pince Gereg Fekete Leányka 2017 (barrel sample) I 84 points
Clearly the most northern style of them all, with plenty of spice on the nose, stylistically somewhere between Syrah and Kadarka. Light and fresh, great acidity, some fruit but plenty of spice and the balance tipped clearly in favour of acidity.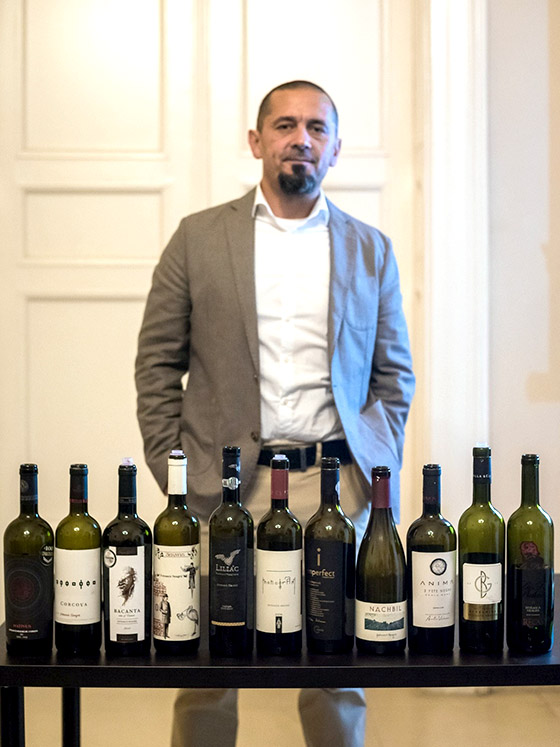 Imre Orha-Szakács and the wines at the end of the masterclass (Photo: Bormedence)
Most attentive people know the name of Mátyás Práger through Richard Wineflow Németh's Mátra articles, where beef shin ends up in the pan and the world order also jolts into place. Unfortunately, nobody else has served up much information otherwise, everyone tastes his wines at the various festivals in Gyöngyöspata, but nobody has taken up their pen to present the small Mátra cellar at length. However, we are so enthusiastic about this wine, that we'll soon be on the road to make up for our omission!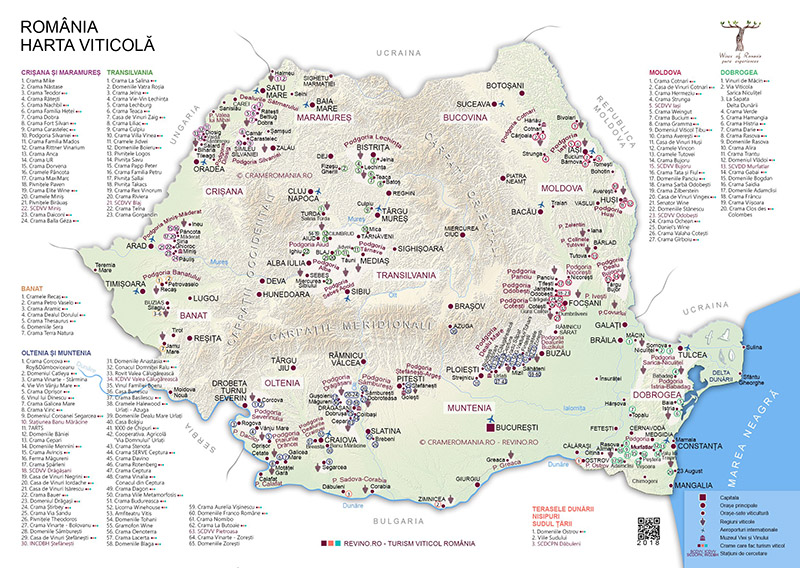 The revino.ro map shows both the wine regions and featured wineries