There is a 1,100-hectare winery in Romania with an incredible marketing machine behind. There is no wine-consumer in the neighbouring Hungary who would not believe that it is a world-champion Transylvanian winery run by a Hungarian family. Despite or just because of this fact, the story and Recas itself is something to be loved.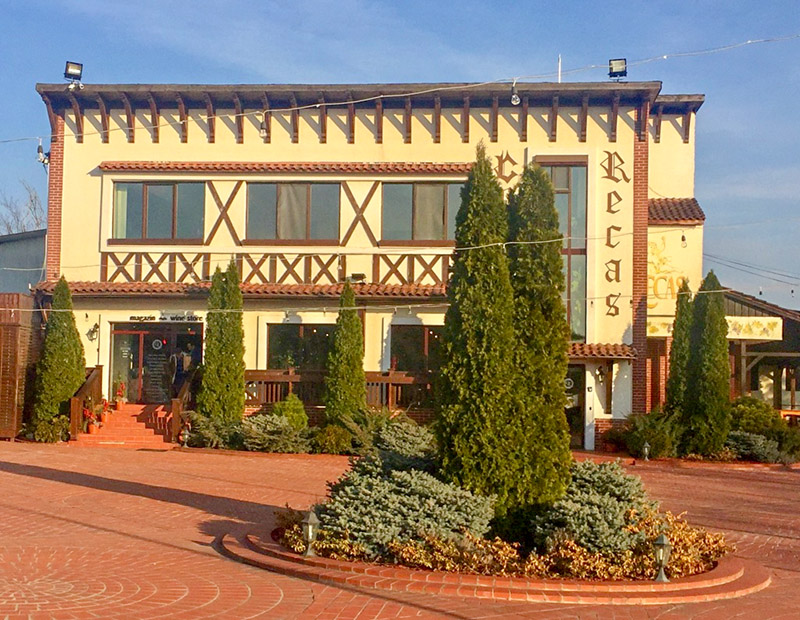 Photo: Daniel Ercsey
Recas DOC is the wine region located closest to Timisoara and is a part of Banat. Since the motorway section leading there was completed, it has been the most easily accessible Romanian wine region. You can see the motorway from among the vine-rows and it takes a mere 15 minutes to get to the nearest international airport. Moreover, Timisoara and Arad are also close-by so those who are hungry for some cultural experience should not stay at home, either.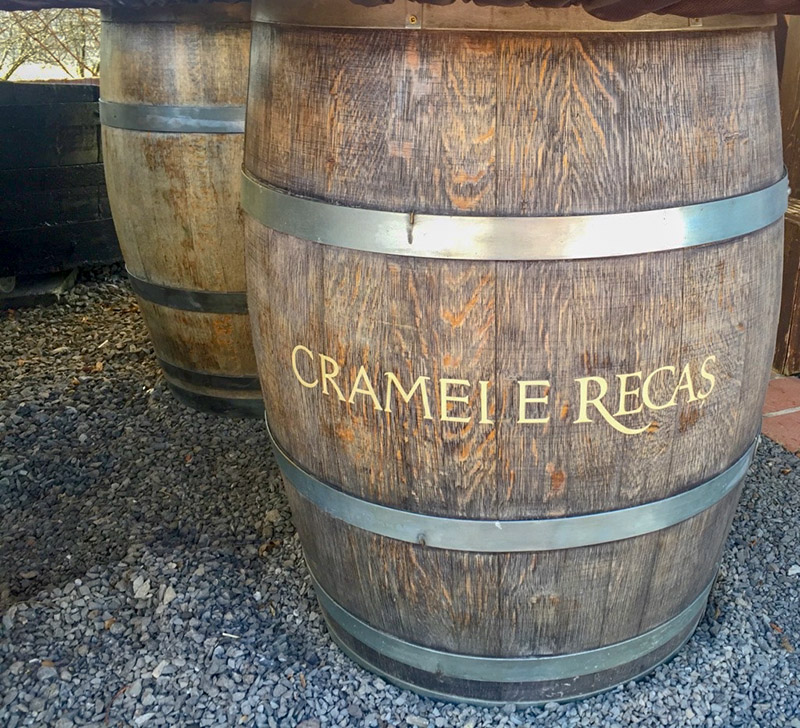 Photo: Daniel Ercsey
The reputation of the wine region was established by Germans (Swabians) forced to settle here in the 1700s. They were later sold by the Roman dictator, Ceausescu "the Genius of the Carpathians" for a bounty to East Germany. The former German Democratic Republic 'bought' a total of 240,000 people of German origin from Romania in the period between 1968 and 1989 thus making an 800-year-old culture and history disappear from Transylvania and Romania. (The Schwaben Wein product group of Recas was created as a kind of memento.) Communisms did not do much good to the quality requirements of the hard-working Swabians and private property was also banned so the wines around Recas were made by a winery cooperative. In the 1990s Recas Winery was built on its ruins as the result of a cooperation between two British and two Romanian owners. The monster that has grown to a size of 1,100 hectares by now is present in most countries of the world where wine is consumed; what is more, their labels are often translated into the language of the given country.
There are 135 hectares of Feteasca Regala only, but there is an additional 102-hectare land of Sauvignon Blanc, 36 of Riesling, 54 of Pinot Noir, 59 hectares of Feteasca Neagra, 117 of Merlot and 185 hectares of Cabernet Sauvignon alone! What is more exciting, is that together with Negru de Dragasani they were the very first (!) to plant from the wine grape variety newly approved by the state.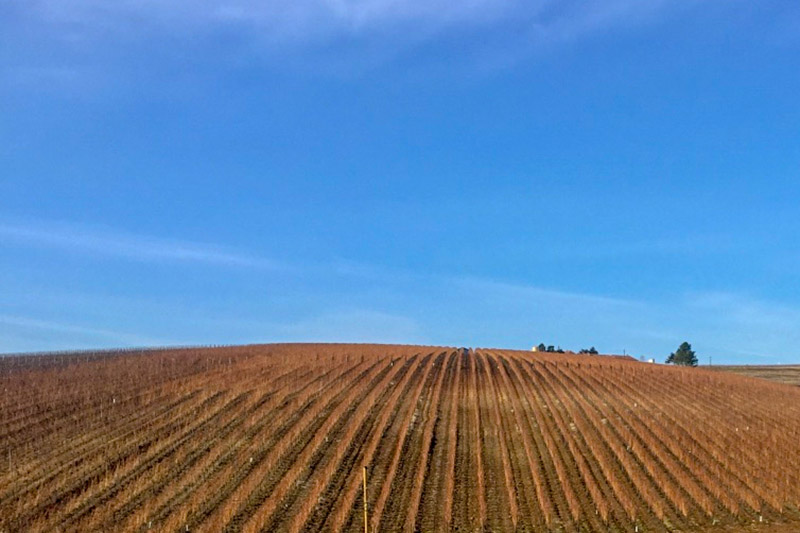 Recas DOC by Daniel Ercsey
The huge size should not be misleading, though. Recas still aims at creating the highest possible quality in every category for each and every bottle they fill. Wine tourists are expected with a restaurant, wine tastings and a wine shop in the estate centre. The countryside is also worth a visit because the gentle hills and the endless rows of vines are truly breath-taking. Every year over 15,000 wine tourists arrive here so it seems others have also discovered the place. Recas, well done!
Sole Sauvignon Blanc 2016 I 85 points
Clear lemon colour. A New World style wine, intense on the nose with the variety's characteristic elderflower, herbal, citrus and gooseberry notes. A little residual sugar on the palate gives beautiful balance. Dominated by tropical fruit flavours such as passion fruit and lychee, the wine also provides plenty of citrus fruit, elderflower and herbal notes.
Sole Feteasca Regala Barrique 2016 I 86 points
Clear lemon in colour. Medium intensity on the nose with ripe apricot, sweet spice, perfume, peach, orange and some metallic, mineral notes. Dry on the palate with a touch of residual sugar and a medium body. The palate reflects the perfumed nose with a little honey (residual sugar), sweet spice, butteriness, pear and ripe peach fruit notes.
Solo Quinta 2015 I 88 points
Medium lemon colour. Intense aromas of Mediterranean fruit, ripe grapefruit, buttery creaminess and an oaky character. Lively acidity on the palate with somewhat high alcohol and a full body. Strong buttery, creamy notes with distinct notes of sweet spice combined with oaky tones, accompanied by apricot, honey, acacia, metallic minerality and a slight herbal character on the long finish.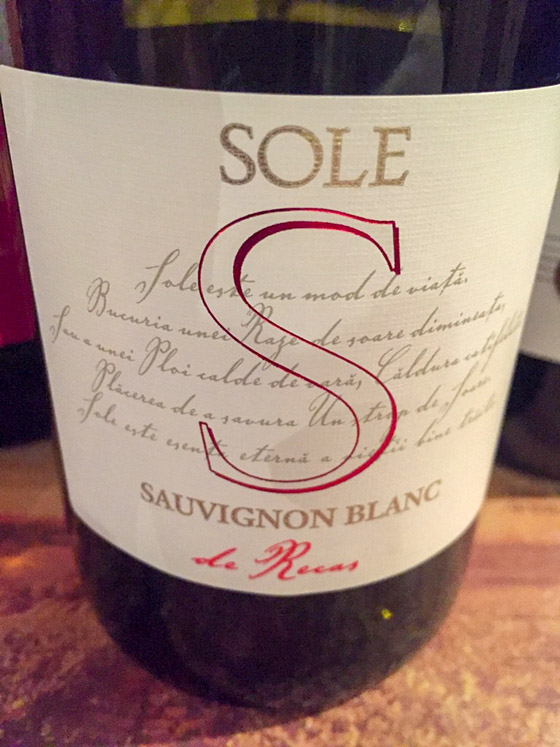 Photo: Daniel Ercsey
Selene Feteasca Neagra 2015 I 89 points
Deep, dark ruby colour. Aromas of ripe black berry fruit, with powerful vanilla, oaky plain chocolate and slightly leathery notes. Well-structured on the palate, with fullness, depth and beautiful harmony characterising the wine. The flavour palate reflects an intense, modern style with expressive fruit which, along with plenty of sweet spice, well-considered use of oak and peppery spice, makes the wine even more vibrant.
Medvetánc 2015 I 85 points
A label dedicated to the Hungarian market. Dark ruby colour. Nose of leather, forest floor and earthy notes as well as ripe forest fruit, oak and plain chocolate. Restrained acidity and slightly drying tannins on the palate with medium body and rather noticeable alcohol. The palate reflects the nose with ripe black berry fruit, a touch of leather and oaky sweet spice on the finish.
Überland 2015 I 91 points
Deep ruby in colour. Ripe, full black and red berry fruit, chocolate, pepper, roasting coffee notes from the oak and a touch of leather on the nose. Beautifully structured on the palate, full-bodied and characterised by high alcohol, slightly drying tannin and medium acidity. Flavours of ripe cherry, sour cherry and plum dominate, complemented by pepper, clove and oaky, toasty notes, with a little leather and a long finish.