The two wine regions in Hungary that are allowed to produce Bikavér, aka Bull's Blood, Szekszárd and Eger have created a modern tradition with the Bikavér Párbaj event held every spring in Budapest. Winemakers from both regions come together and show their Bikavér wines.
This year it was held in the stunning ornate white and gold ballroom of the Stefania Palace. Around thirty winemakers from the two regions were present and presented their latest vintages, and the room was certainly buzzing by the time I left.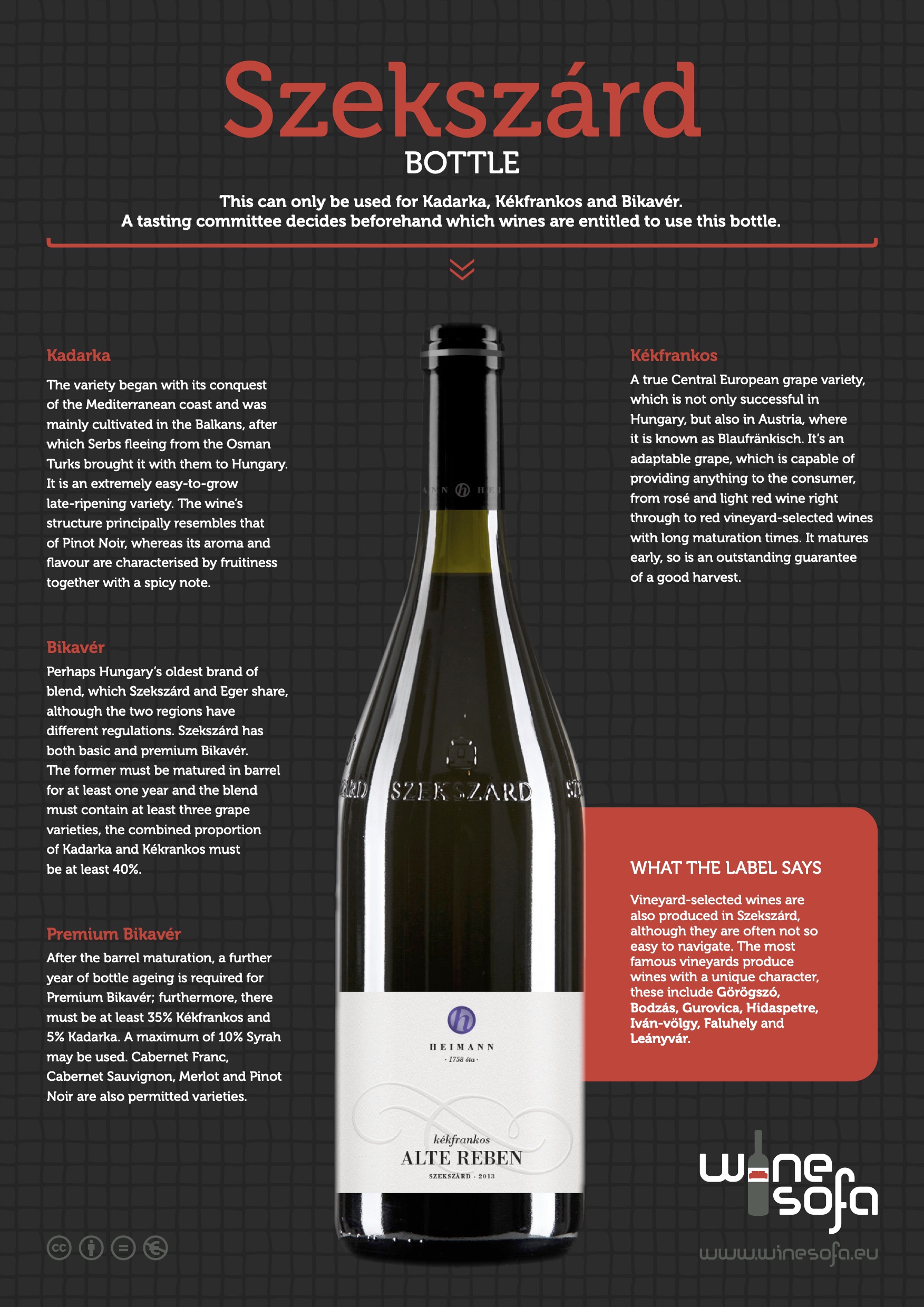 Infoposter by Tamás Doma
One novelty this year was the appearance of the latest in the line of Hungarian wine region-specific bottles. Szekszárd have had theirs since 2016, and last year Eger also got in on the act, with their design based on old-style Eger wine bottles. It can be used for Superior and Grand Superior Egri Bikavér and its white pair Egri Csillag. Some of the Bikavér Superior wines presented were now enclosed in this new packaging. One winemaker who had chosen to use it told me that it had garnered mixed responses, with some liking it and others saying it looked too old fashioned. For me, it bears some resemblance to a Port bottle, which is no bad thing, but in any case, those using it certainly stood out from the others, which is, after all, the aim.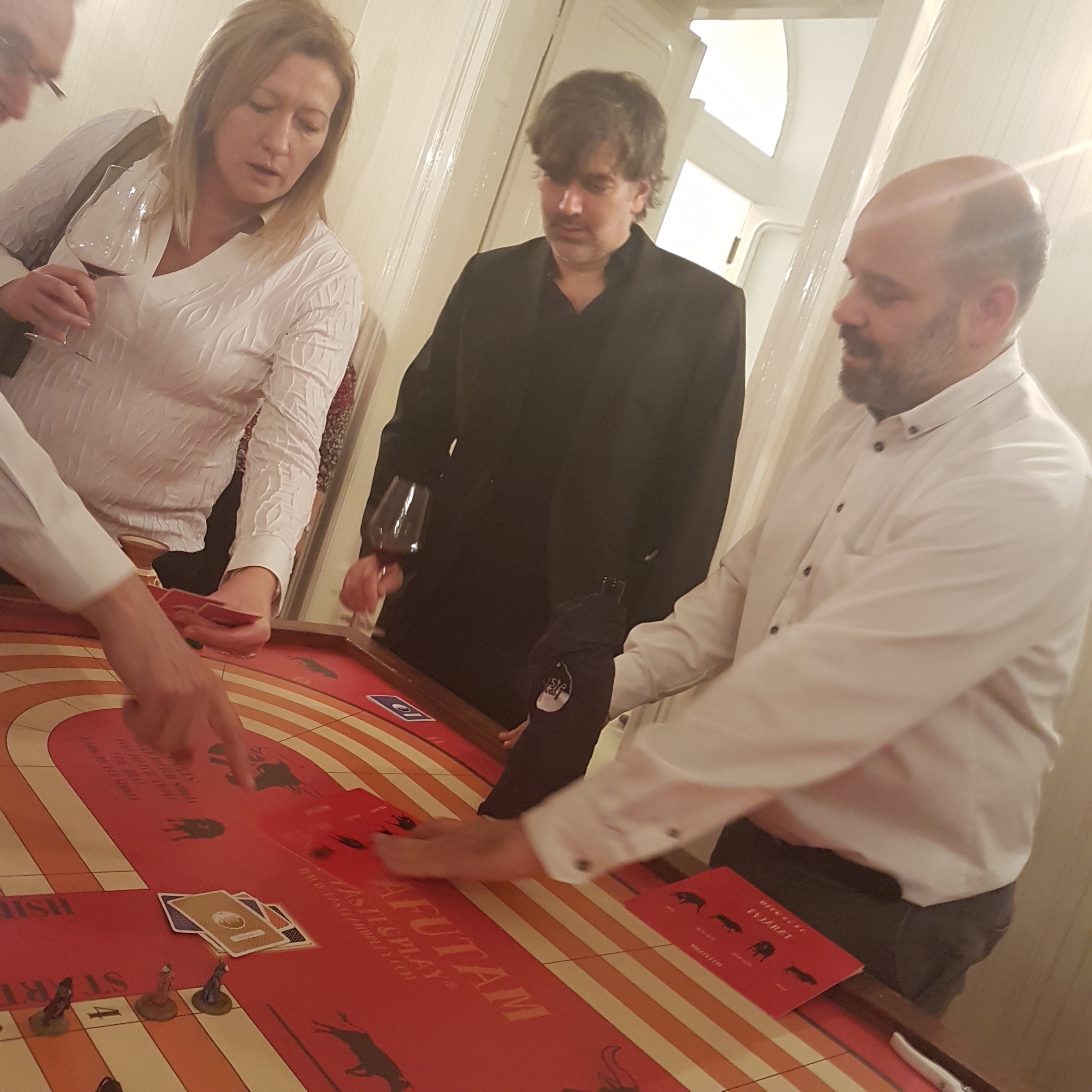 Photo: Sue Tolson
Another amusing addition this year was the Bikafutam game, which I discovered in one of the two side rooms. A combination of blind tasting skills, knowledge and not making mistaking mistakes when you placed your bets, several of us learnt to our consternation, this board game added a bit of competitive fun to the evening too. Questions based either on the wine you had just blind tasted or on your knowledge about Bikavér, your ability to select the right betting card (two of the bulls looked rather similar, especially after a glass or two) and slap it down quickly enough allowed contestants to progress around the racetrack. Hopefully, they'll retain this feature next year too!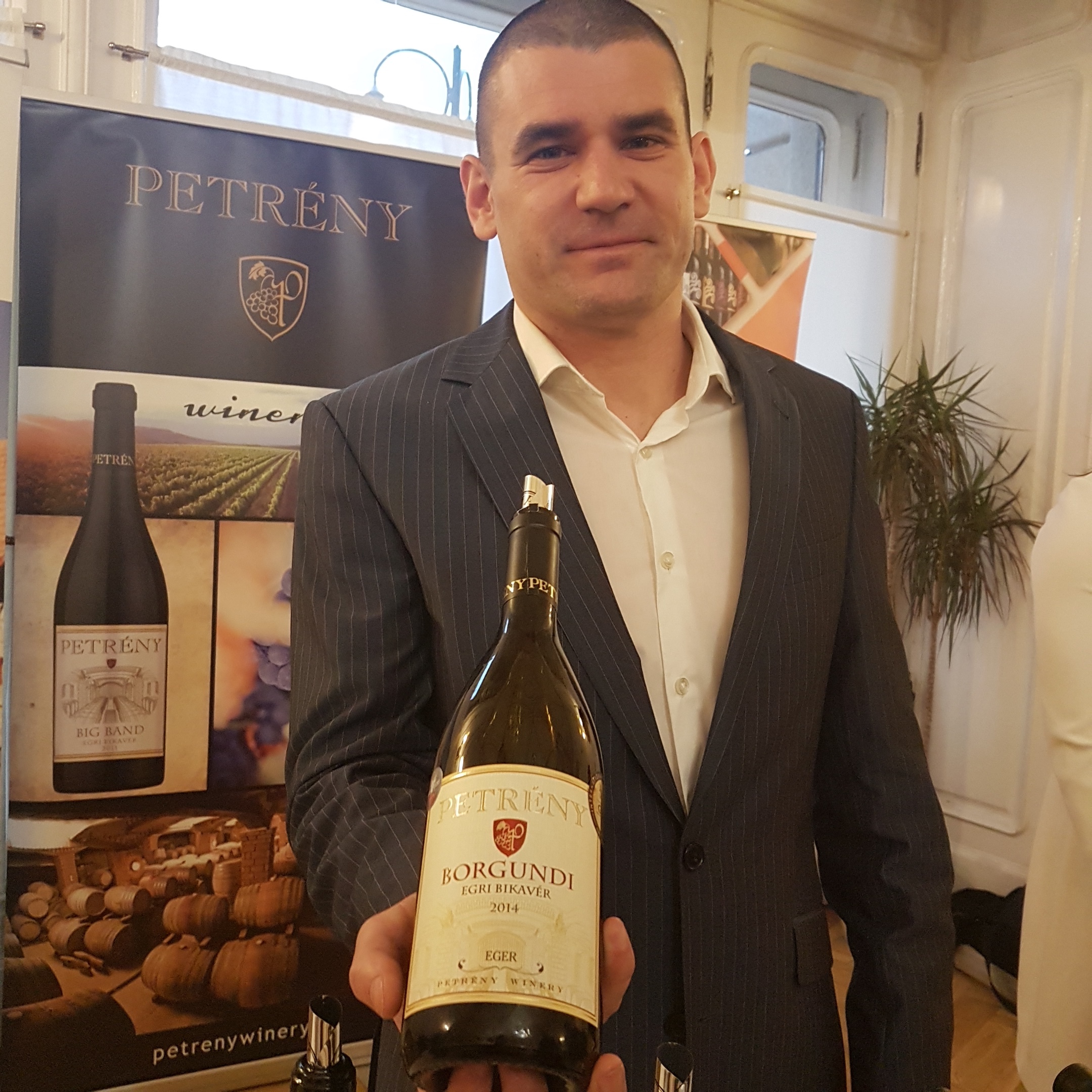 Photo: Sue Tolson
I've attended this event for a few years now and have always noticed a bit of a quality disparity between some of the wines. However, this year delivered a pleasant surprise, in that the quality was really very consistent, and it was good. I rediscovered some old favourites, which deliver excellent, reliable quality year after year, such as St Andrea's Merengő and Áldás, the Bikavérs from Heimann, Vida, poured in both 750ml and magnum, and Gál Lajos. Sebestyén's Iván-Völgyi Bikavér, dubbed as benchmark Bikavér at a tasting a couple of years ago is now joined by another vineyard-selected wine, this time from Görögszó (the tannins are a bit tougher than the Iván-Völgyi, so will need another year in bottle), which will also be followed by one from Porkoláb-völgy. A couple of Szekszárd wines from the Toronyi and Pálinkás wineries with a good dose of Zweigelt freshening up the blend and heightening the cherry crunch also attracted my tired taste buds.
Certainly the overall quality of the wines has improved over the last years and although styles still differ somewhat depending on what else makes up the blend – Kékfrankos always provides its backbone – now is definitely the time to go out there and start discovering (or rediscovering) Bikavér!