A long winding road that could do battle with an English country lane for lack of visibility leads us to the garage winery Sebestyén Pince. Csaba Sebestyén has been making wine since 1998. A Mazda mechanic at the time, he only made wine at the weekends until about 2003, so this could surely be counted as a garage winery. He only started taking it seriously at the beginning of the 2000s, when a French wine expert asked for a sample of his wine, which at that time was a mix of whatever was in the vineyards. In 2003, he was making only about 6000 bottles per year, now they are making around 25,000.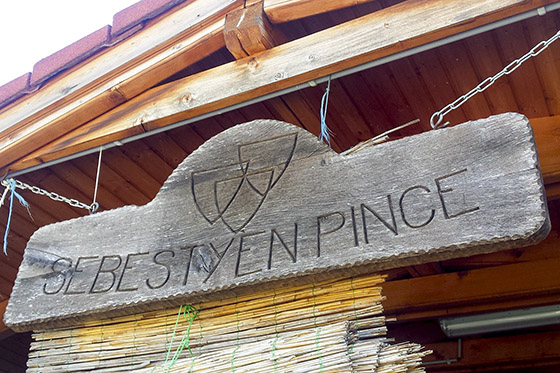 Csilla, Csaba's sister, who deals with the sales and marketing side of things, showed us around their old U-shaped cellar, part of which used to belong to the Takler family, who had given Csaba a lot of support when he was first getting started. They have the usual mixture of varieties which are planted in the wine regions, along with a bit of Sagrantino which they use in blends to add a floral note. We tasted the wines typical to the region, Kadarka, Kékfrankos and Bikavér, along with a vineyard-selected Cabernet Franc.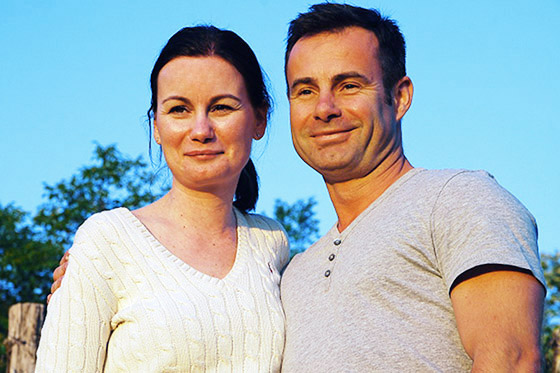 All of them showed extremely well, although Csilla points out that Kadarka doesn't really have the potential to be a blockbuster as it is simply too unreliable. It is a sensitive, thin-skinned grape, which doesn't perform well every year. Csilla also showed us how their labels and bottles were changing to reflect their different lines, whether the wine is premium or basic, whether it is one of the Szekszárd trinity of Kadarka, Bikavér and Kékfrankos or not, and whether it is entitled to use the Szekszárd bottle launched last year. The aim is to create some consistency and help the consumer with identifying the style of the wine. Having now got nearly 20 years of experience under their belts and having refined their palates by tasting wines from around the world, they rightly wish to focus more on their premium wines.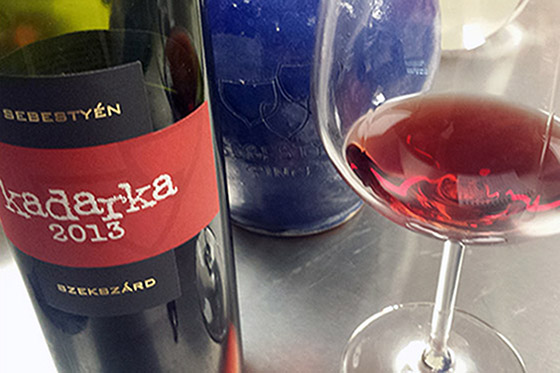 Kadarka 2013 I 86 points
Attractive pale ruby colour with an intense nose of sour cherry, spice, sun-dried tomatoes and a slight smoky note. Quite light bodied, but not lacking in flavour intensity with bright sour cherry and plum, rosehip, spice, paprika and a touch of leather. Crisp acidity and grainy tannins, with a lovely salty, mineral finish. Very drinkable.
Nánai Kékfrankos 2013 I 93 points
An elegant, perfumed wine with plenty of sour cherry, plum, spice and a floral note on the nose. Medium bodied with fresh acidity and fine-grained tannins. Lots of bright, fresh berry fruit on the palate with some rosehip, spice, leather and minerality. Well balanced wine with a tight structure and a lingering finish.
Iván-völgyi Bikavér 2012 I 91 points
A massive, intense wine on the nose. Aromas of rich cherry, prune, bramble, spice, liquorice, toast and dark chocolate. This intensity is also reflected on the full-bodied, concentrated palate with ripe, juicy cherry, blueberry and blackberry fruit, dark chocolate, smoke and liquorice. The oak is well integrated and the wine is fresh and elegant with plenty of crisp acidity. The long mineral finish also brings out some floral notes, although the alcohol does linger a little at the end.
Görögszói Cabernet Franc 2013 I 90 points
A rich, complex wine with powerful cherry and blueberry fruit on the nose and a floral note. Layers of flavour reveal plenty of juicy cherry, plum, blueberry and bramble along with vanilla, violet, green pepper and plain chocolate. The tannins are still quite grippy, but very fresh acidity and a long finish make this a wine to come back to in a year or two.