Just to forewarn you, there are innumerable wine competitions in the world and even if I wanted, I could not participate in all of them as a jury member, so, necessarily, this article will not be comprehensive. But even so, in the past years I have participated in just enough wine competitions to provide you with a rough outline of my experience and give you a general account thereof.
First of all let's look at wine competitions according to their size and regional role, or at least let's attempt to categorise them.
Local wine competitions: This is the smallest category, though it also depends on the size of the settlement and where it is located. There clearly is a difference between a "Competition of home-made wines in Nagybörzsöny" (Nagybörzsöny, being a tiny settlement in North Hungary, is not part of any wine regions. For more information on its history, click here.), a wine competition in Szeged (Although Szeged is not a wine region either, but it is the largest city of South Hungary and hosts one of the biggest wine festivals of the country, thus the participants of the festival enter their wines quite often for this competition) and, let's say, a competition in Mád (although not all wine makers enter their wines for this one, an incredibly strong field may gather here since this is the most vivid settlement in the wine region that is just about to regain world fame).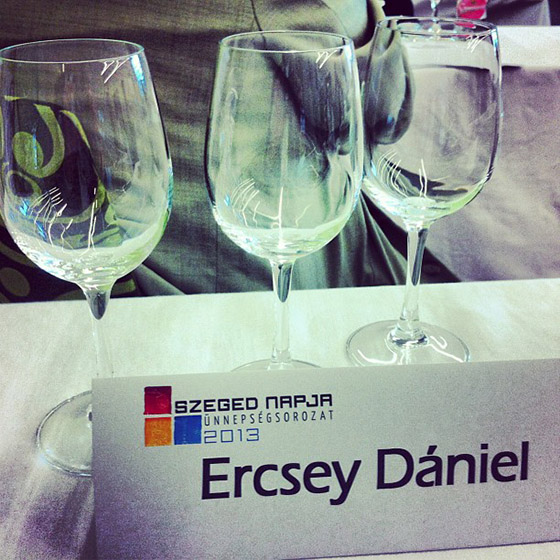 Regional wine competitions: This category is even more elusive than the previous one. Competitions of the different wine regions, such as that of Tokaj's where wines may be entered for from all settlements of the region, fall in this category.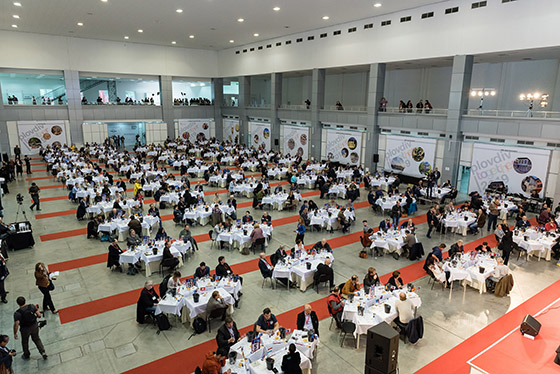 International wine competitions: This is the top category, yet there is a number of differences here too since an international competition can be anything to which samples are sent from at least two countries. Anyhow, this is where the international competitions of countries, as well as the supranational gigantic international wine competitions can be found.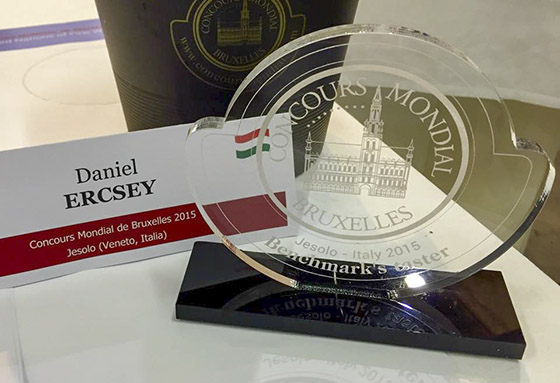 Another option is to categorise the wine competitions according to the logic the wine makers entered their wines for. Seems indecipherable for the first reading? Let me explain it through a couple of examples.
Varietal wine competitions: In other words, those wine competitions that focus only on one grape variety. This category can be split into further branches depending on how popular a given grape variety is in the world. For instance "Kadarka International Wine Competition" regularly organised in the Great Hungarian Plain is international only because some Transylvanian (Romania) and Bulgarian wine makers also send their wines, but (apart from the Hungarian specialized press and regional newspapers) the event has no press coverage. The Portugieser du Monde focuses on an even less trendy variety than Kadarka but as its founder works in the wine media the number of feedbacks is higher and wine makers of other countries also enter their wines for the competition with pleasure. The Concours Mondial du Sauvignon spotlights Sauvignon Blanc and the fact that this grape variety is widely known has turned this competition into a serious international muster.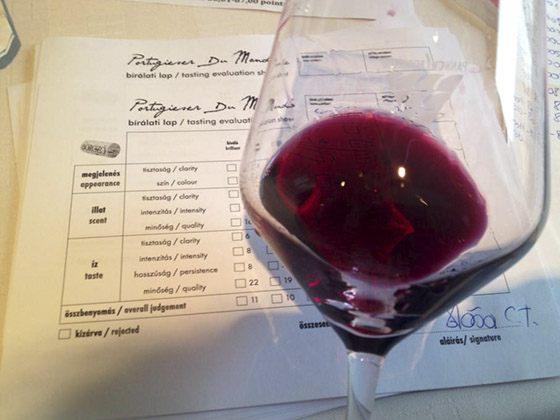 Wine competitions relying on the nationality, traditions and past of the wine makers: I do not have enough insight to decide whether this type of wine competition is only present in Eastern Europe apt to nationalism and chauvinism, nevertheless (considering the number of samples) one of the biggest competitions in Hungary is Magyarországi Németek Országos Borversenye (wine competition of Germans living in Hungary) which is (considering the imaginary family tree of the Hungarian vine grower) perhaps not that surprising.
Commercial wine competitions: In other words competitions that are established by retail or wholesale chains with the aim of finding further producers or promoting the existing ones.
In addition to the above, wine competitions can also be categorised based on how they are recognised by wine makers and consumers. How relevant a medal gained at a competition is? Does a certain gold medal have any practical use? Here, it also matters (or it matters the most) who rate the wines and how well-known the jury members are, and how they communicate with the consumers, in other words how relevant they are on a given market. Strange as it may seem, the number one priority of wine makers is not to have their wines awarded with a gold medal but to have the wines sold. (Well, why should it be surprising?) And if a certain gold medal is conferred by a person being a wine journalist and reaching 100,000 people a month or the main organiser of a competition is the most popular wine magazine, it can greatly contribute to the sales. Participating in such (usually international) wine competitions as a member of a tasting panel is a big deal because it means that the panel-member wine merchant or journalist is able to reach a rather wide audience and his readers trust him.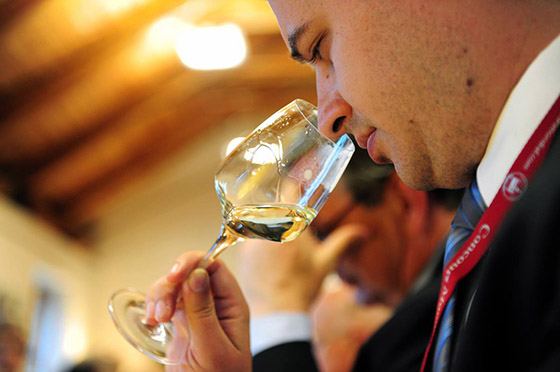 A good advice for wine makers
You are not sure which competition to enter your wine for? It seems impossible to find your way through all the wine competitions? Well, this is also partially marketing. Once you have chosen your wine to compete, check which market consumes the most of the given wine varietal. Check also the age and sex of the consumers. And finally ask yourself: Why do I want this wine to compete? Do I want to popularize my winery? Do I have unsold stock and want to solve this? Once you are through all these steps, you are ready to select the wine competition. There are some that are (even if not explicitly said) quite clearly about the wines of a wider price segment (let's say "middle shelves"). Others are only important on certain national markets. Some competitions have extensive press coverage and a good publicity, but there are also competitions that only almost those know of who sit there and rate the wines. And last it is also worth to consider the style of the wine to be entered for a competition. Certain wines (for example older, big-bodied white wines from volcanic regions) if sent to a wine competition, will make us disappointed. These wines need time to open up. One thing is that they need to be decanted but quite frequently it is worth sipping them for days and sometimes they show their real selves only by the third or fourth day only. Such wines should not be entered for wine competitions where there is no time for that.
You can read more about the wine competitons in the second part of this article.