The central Codru region, where the country's capital Chişinău is also located, is best-known for its white wines, although reds are also produced here. Close to the capital is where you can find some of Moldova's key wine tourism attractions such as Cricova and Mileştii Mici with their hundreds-of-kilometre-long tunnels hewn out of limestone as well as huge collections of wine. Both were originally mines, with the limestone extracted being used for buildings in Chişinău. Cricova specialises in traditional method sparkling wines, while Mileştii Mici is known for its aged wines, especially the sweet ones. It also holds the Guinness World Record for the largest collection of wines (1.5 million at the time, now around 2 million!). It also has two wine fountains outside in the summer, one red and one white.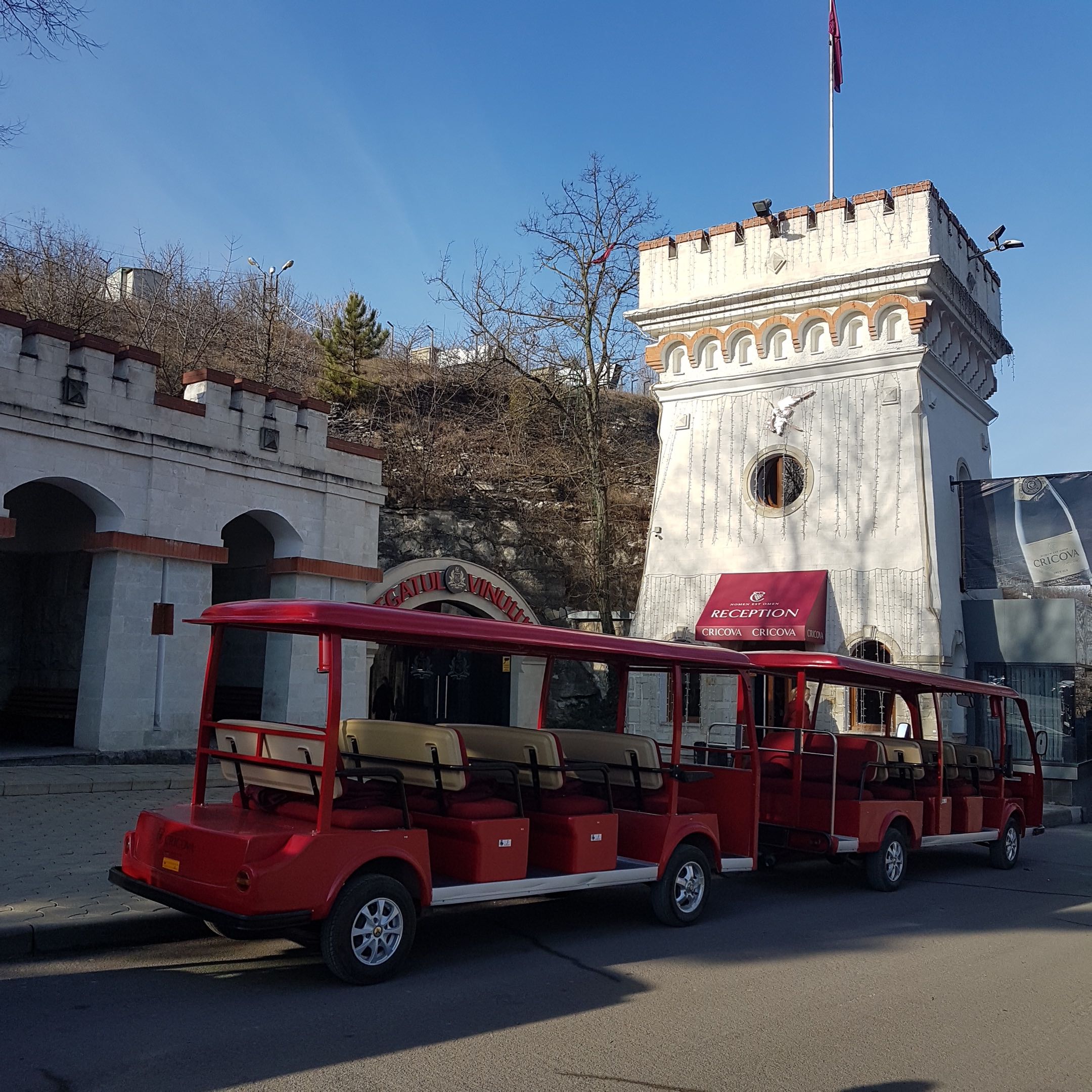 Cricova (photo: Sue Tolson)
Castel Mimi, a magnificently restored chateau, is another huge draw for wine lovers. You can stroll in its manicured grounds and get lost in its maze or enjoy some contemporary Moldovan food in its tasteful restaurant. If you'd like to enjoy the wines, you can also stay over, as they have accommodation on site. They also own the Jolly Alon hotel in central Chişinău, so if you'd like to hang out in the capital and stroll the tree-lined boulevards, it makes a good, centrally located option. You can even take the trolley bus from the airport and travel with the locals, as it stops nearby - it costs about €0.10! Buy your ticket from the conductor.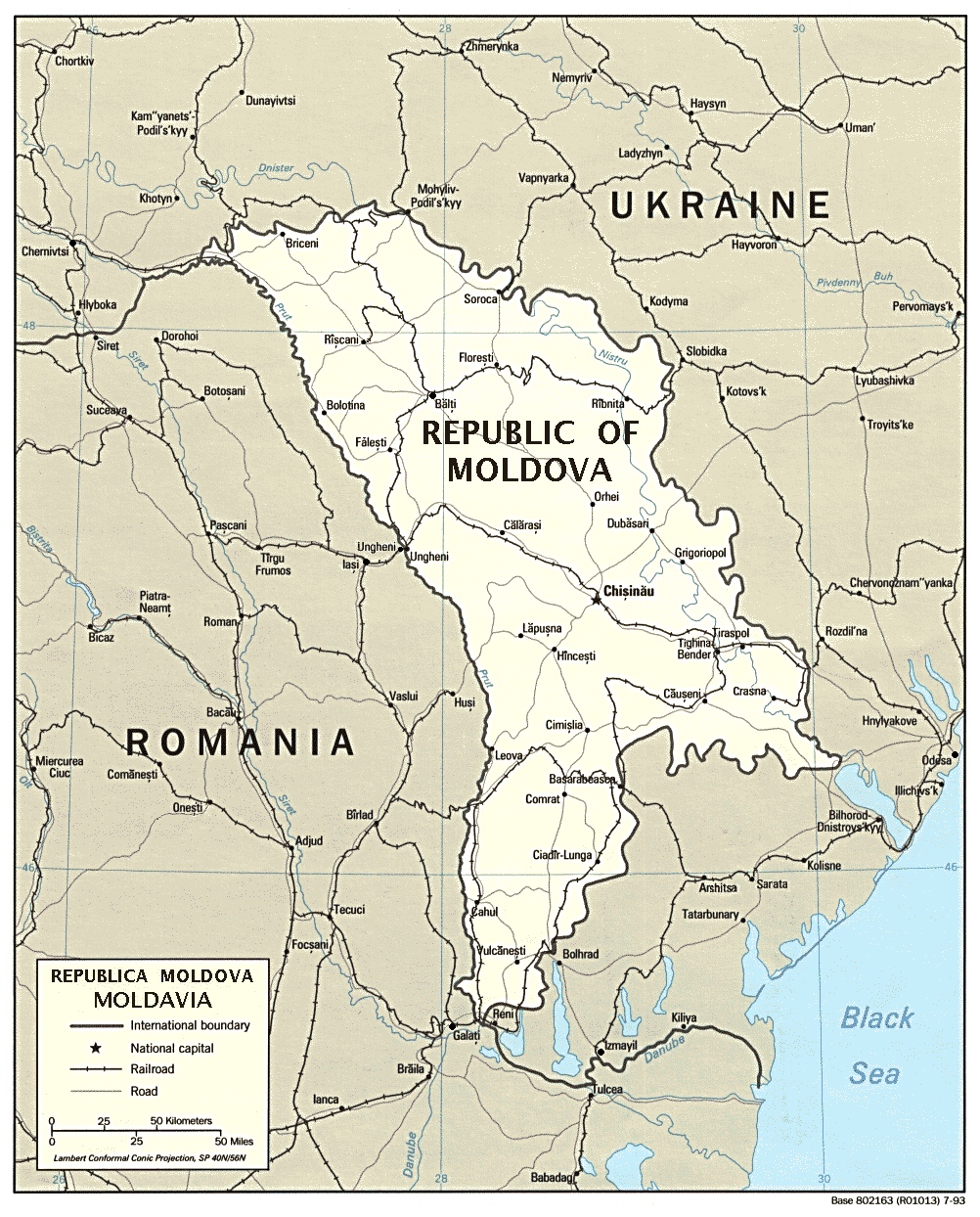 If you're staying in the capital, it's worth paying a visit to the country's first urban winery, Atú. Located on the outskirts of the city in an abandoned communist-era warehouse covered with street art, it makes a refreshing change from some of the bigger, more touristy operations. Oh, and the wines are pretty good too!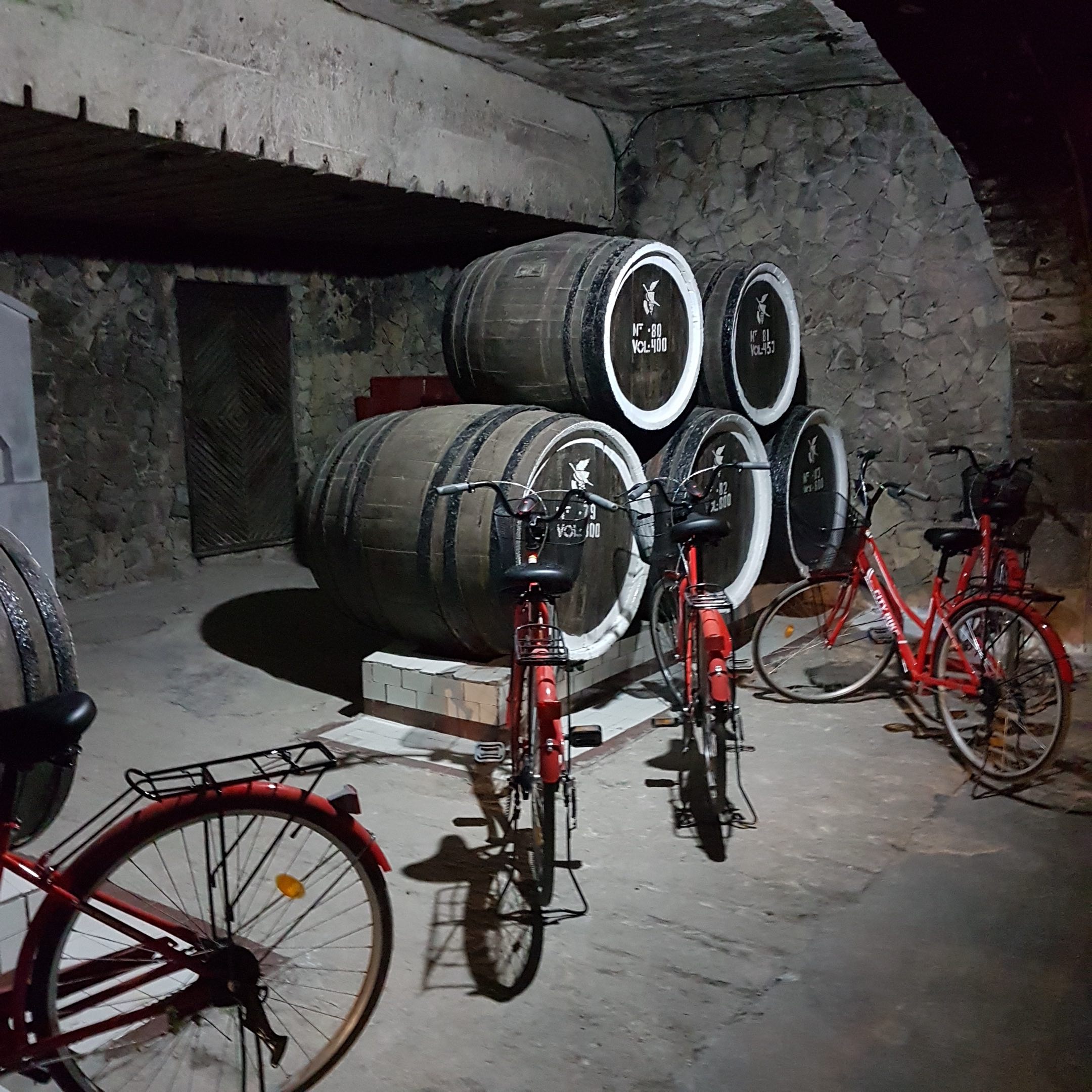 Milestii Mici bikes (photo: Sue Tolson)
Slightly further afield, to the southeast of the capital, you can visit the Asconi winery and sample its well-made wines. Here you may also be regaled with some Moldovan folk music like we were, either in its traditional restaurant or outside the modern winery. The winery also offers accommodation in well-appointed rooms inside traditional style cottages.
If you'd like to visit the historical site of Old Orbei with its cave monastery and ancient village, then you could do worse than stay in one of the cottages at Chateau Vartely, where the winemaker who trained in Germany turns out some pretty decent wines too. Don't miss the botrytised sweet Chardonnay.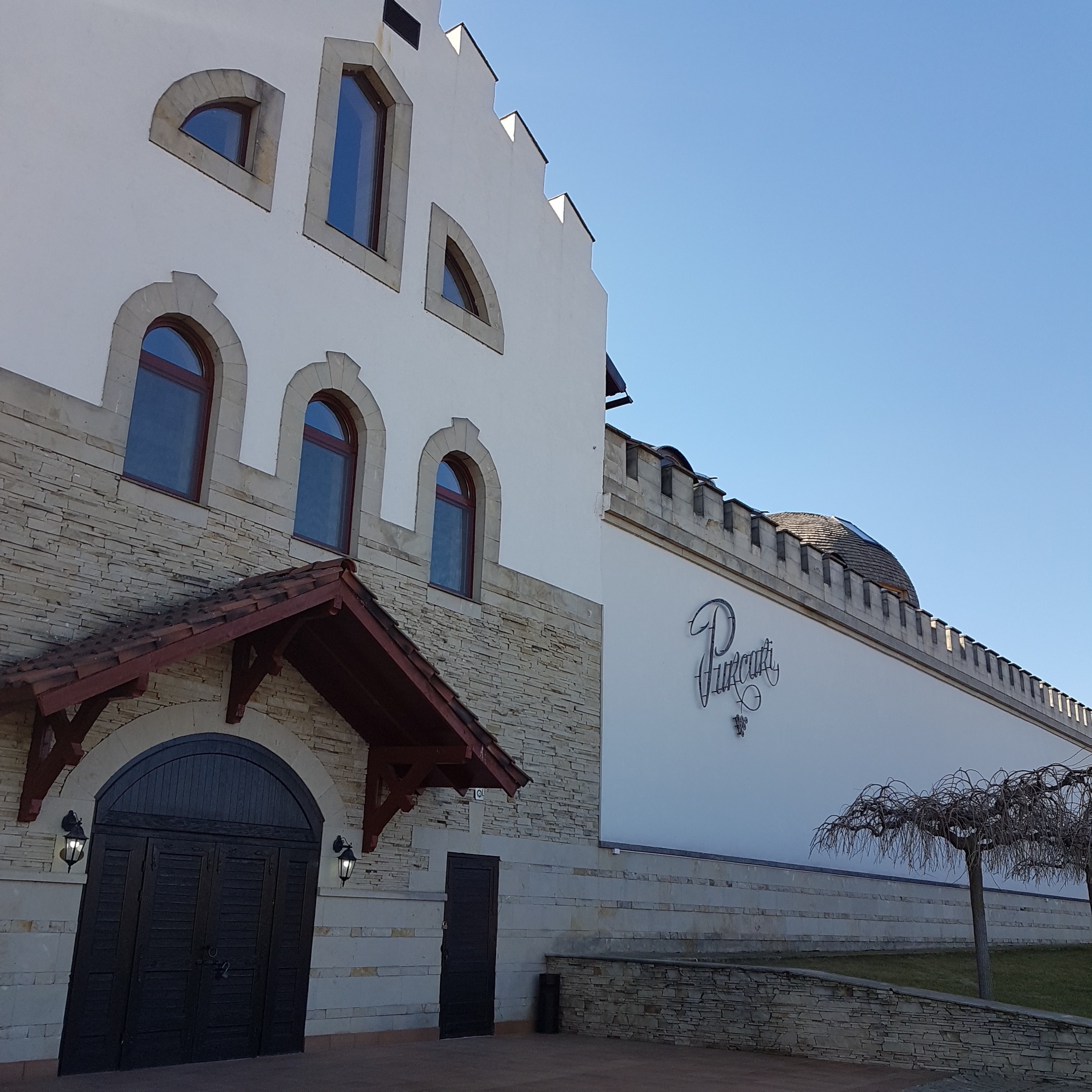 Purcari (photo: Sue Tolson)
We only visited one winery in the south-eastern region of Ştefan Vodă, the historic Chateau Purcari, the oldest in Moldova and a stone's throw from the Ukrainian border and the Black Sea; this moderates the climate, making it Moldova's best region for red wines. The winery is home to the famed Negru de Purcari, a Cabernet Sauvignon-based blend complemented with Saperavi and Rară Neagră. They also make the intriguingly named Freedom blend which combines three grape varieties from three former Soviet republics to celebrate their freedom after the block collapsed – Bastardo from the Ukraine, Rară Neagră from Moldova and Saperavi from Georgia.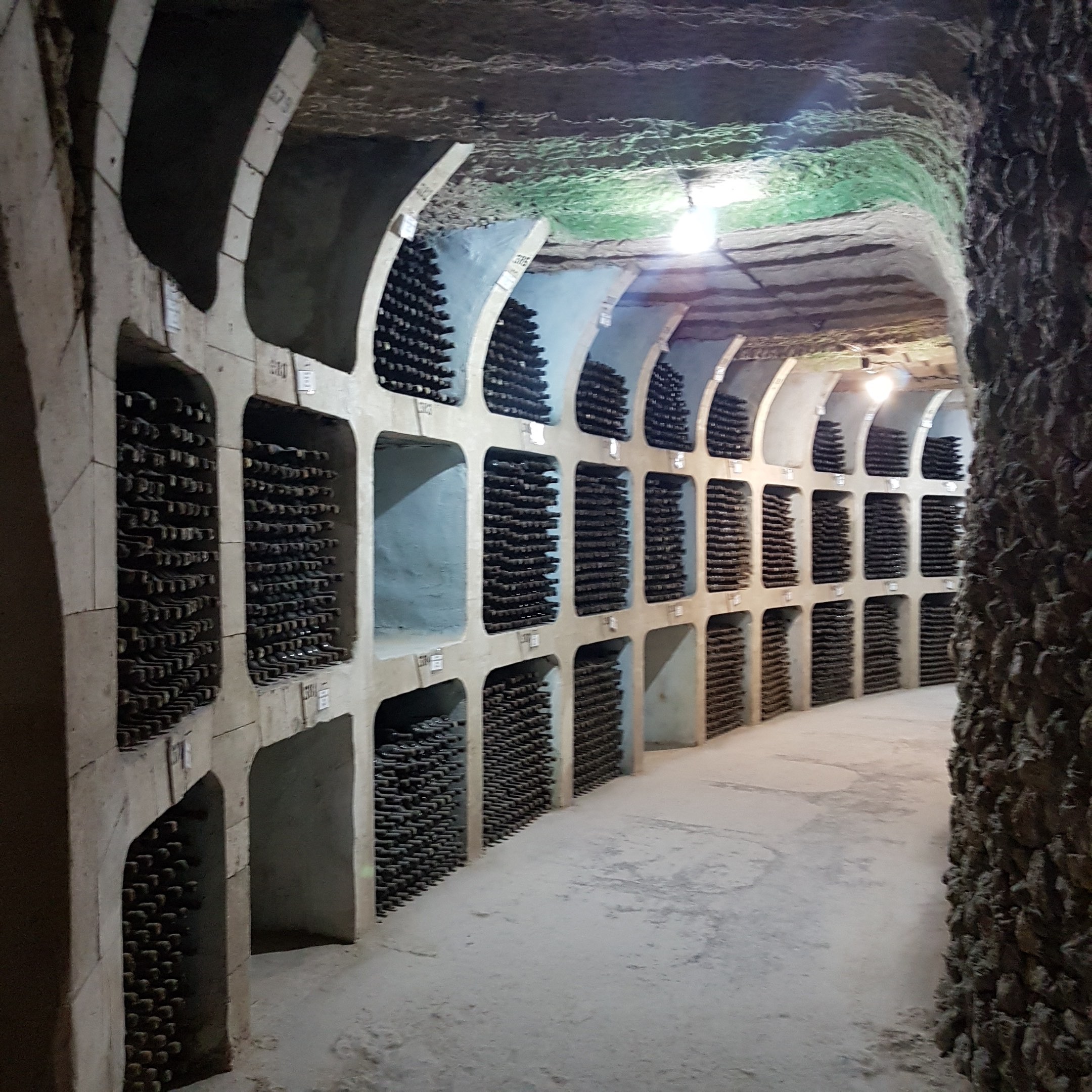 Milestii Mici wine collection by Sue Tolson
Moldova's southern Valul lui Trainan region is its warmest and driest region, noted for its sweet red wines and full-bodied whites. Here you can find the award-winning Fautor winery, which we unfortunately didn't visit during our short Moldovan tour, but we did taste a range of their wines in the welcoming InVino winebar and wine shop in Chişinău. It's the most awarded winery in Moldova and the wines certainly conveyed that. To boot, they also had some very interesting blends that worked surprisingly well, for example Fetească Neagră with Tempranillo and Albarino with Sauvignon Blanc.
Groaning tables
Wherever you go in Moldova, you'll be met with amazing hospitality. Every winery served up various traditional treats along with the wines, generally more than any normal human could possibly eat! Some things you really have to try while in Moldova though are the sarmale – stuffed leaves, generally cabbage or vine, served with sour cream. At Mileştii Micii, we were served the tiniest stuffed cabbage leaves I'd ever seen, and they were delicious! In common with neighbouring Romania, mămăliga, aka polenta, is a staple, generally served with local cheese and/or sour cream. And the national dish, plăcintă, really mustn't be missed. Served at practically every meal or tasting we went to, it consists of thin filo-like pasty filled with cheese, cabbage, potatoes, pumpkin or sour cherries. It started meals, ended them and was served in between. The smoked prunes stuffed with walnuts were also the perfect way to finish a filling meal.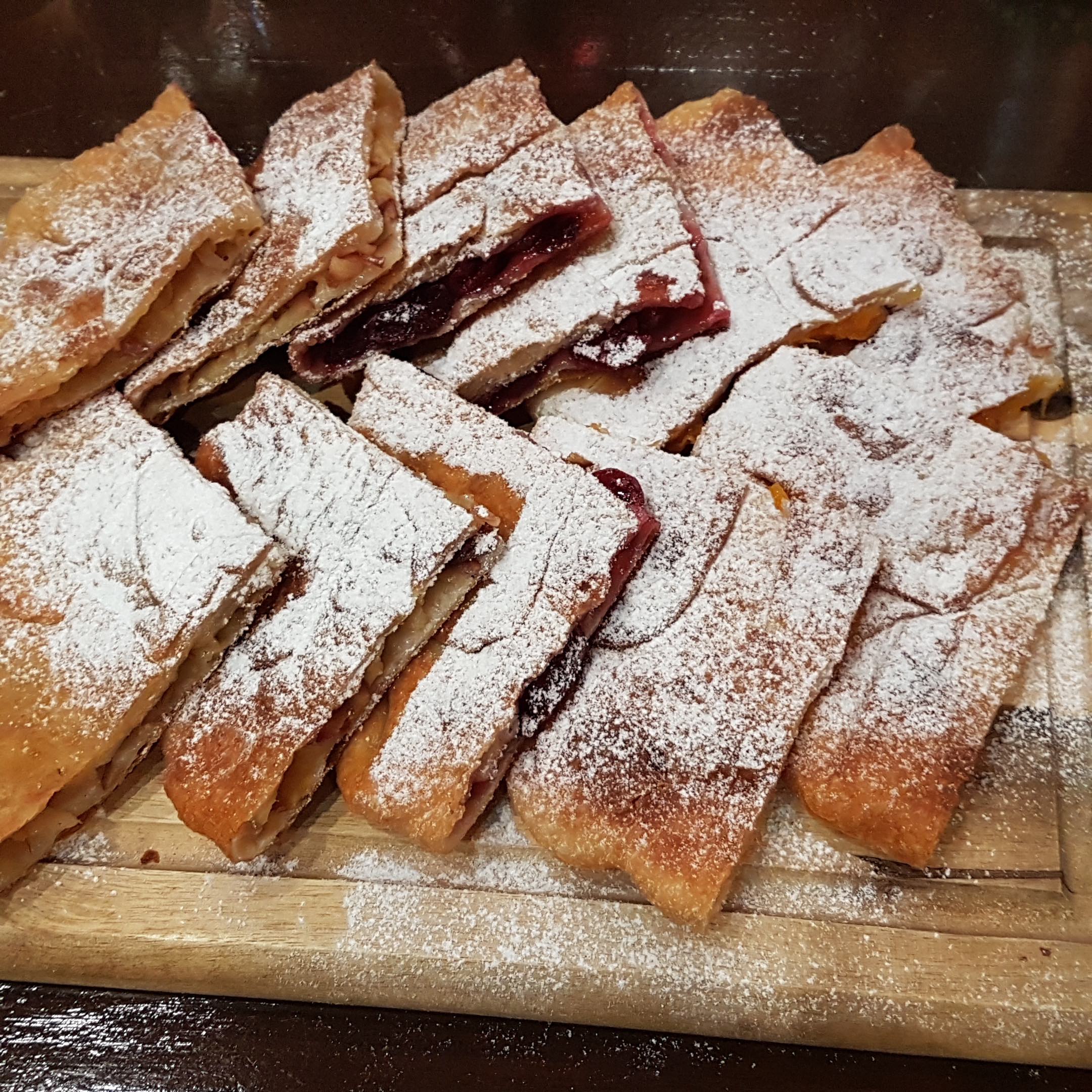 Placinta by Sue Tolson
Beyond wine
There's more to Moldova than wine. So, if you, or your companions, need a change from wine tourism, there are plenty of other things to do. Discover the neoclassical architecture of central Chişinău and the beautiful frescoes in the Nativity Cathedral as well as the city's parks and restaurants – Wine Gogh is worth a visit. If you visit Chateau Varhely, then don't miss stunning Orheiul Vechi (Old Orbei) overlooking the river Raut with its fortifications, caves, baths and monasteries, some dating back 2,000 years. Explore the remote Tipova monastery, consisting of three complexes dug out of the rocks along the banks of the Dniestr river, with the oldest, the Church of the Feast of the Holy Cross, carved in the 11th century. Lovers of nature and all things watery should not miss the Saharna river either, which boasts a total of 22 waterfalls.
If you happen to be in the country during the first weekend of October, then you can also participate in their National Wine Day and enjoy wine, traditional folk dancing and food.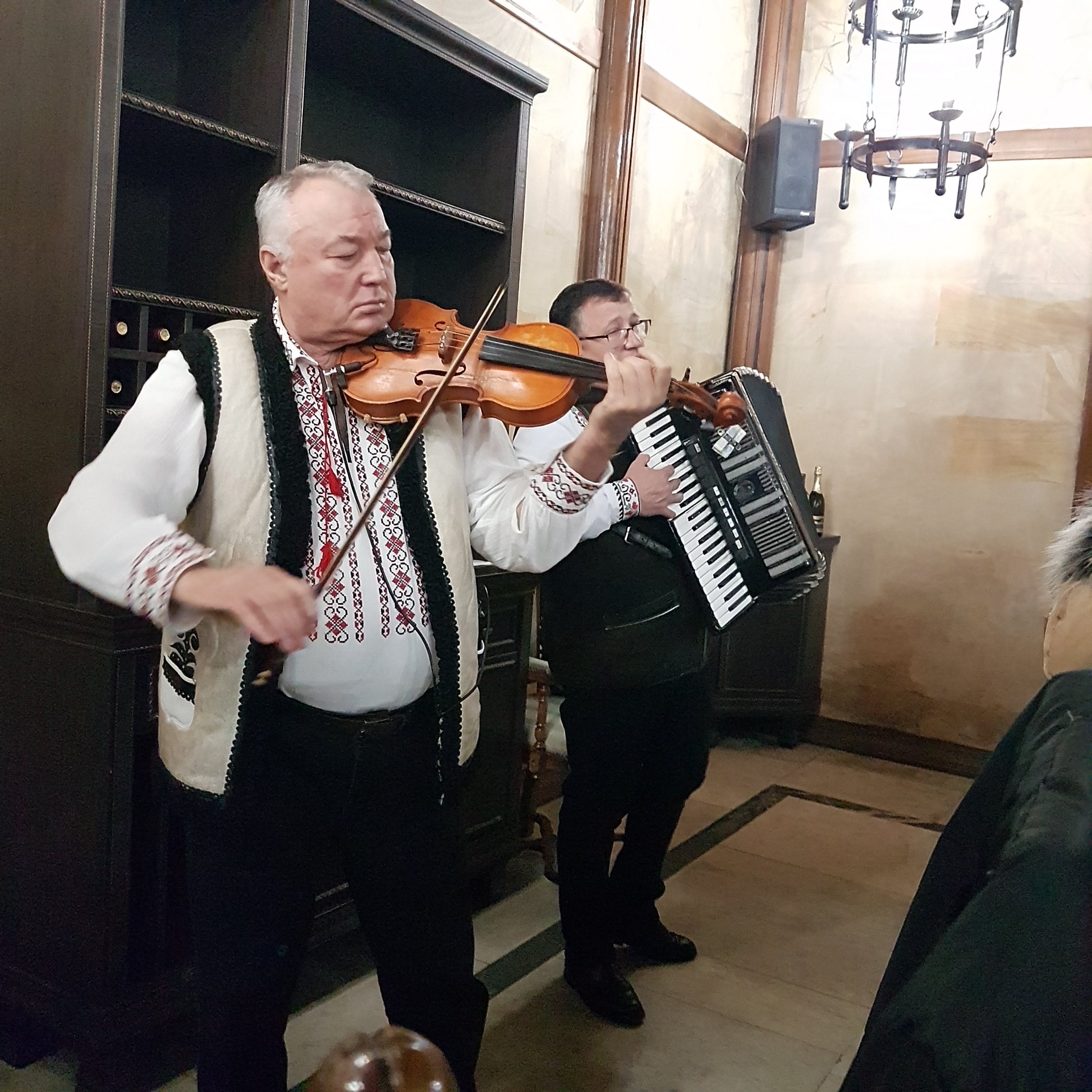 Folk musician by Sue Tolson
And when you leave the country, make sure you take some wine with you. If you haven't been tempted at any winery, then call into InVino or the well-stocked wine shop or tasting room of Wine.md in Chişinău city centre. Noroc!
If you want help sorting out a tour, then I'd recommend Wine Tours Moldova who expertly organised our trip for us. And for some further background reading, check out Carline Gilby's excellent 'The Wines of Bulgaria, Romania and Moldova'.