Cover pic: Czocha Castle by Daniel Ercsey
When talking about Poland, wine is perhaps not the first thing that comes to mind. Nor even the second. Yet the Polish market, the Polish nobility, was the force that raised up Tokaj and kept it aloft for centuries. Let's say that Silesia is just as Polish as German, or sometimes Czech, and is just as forested and mountainous as it is full of mines and bunkers. We spent four days in the area, and I have to say that it would be a pity to forget about Wrocław and its surroundings!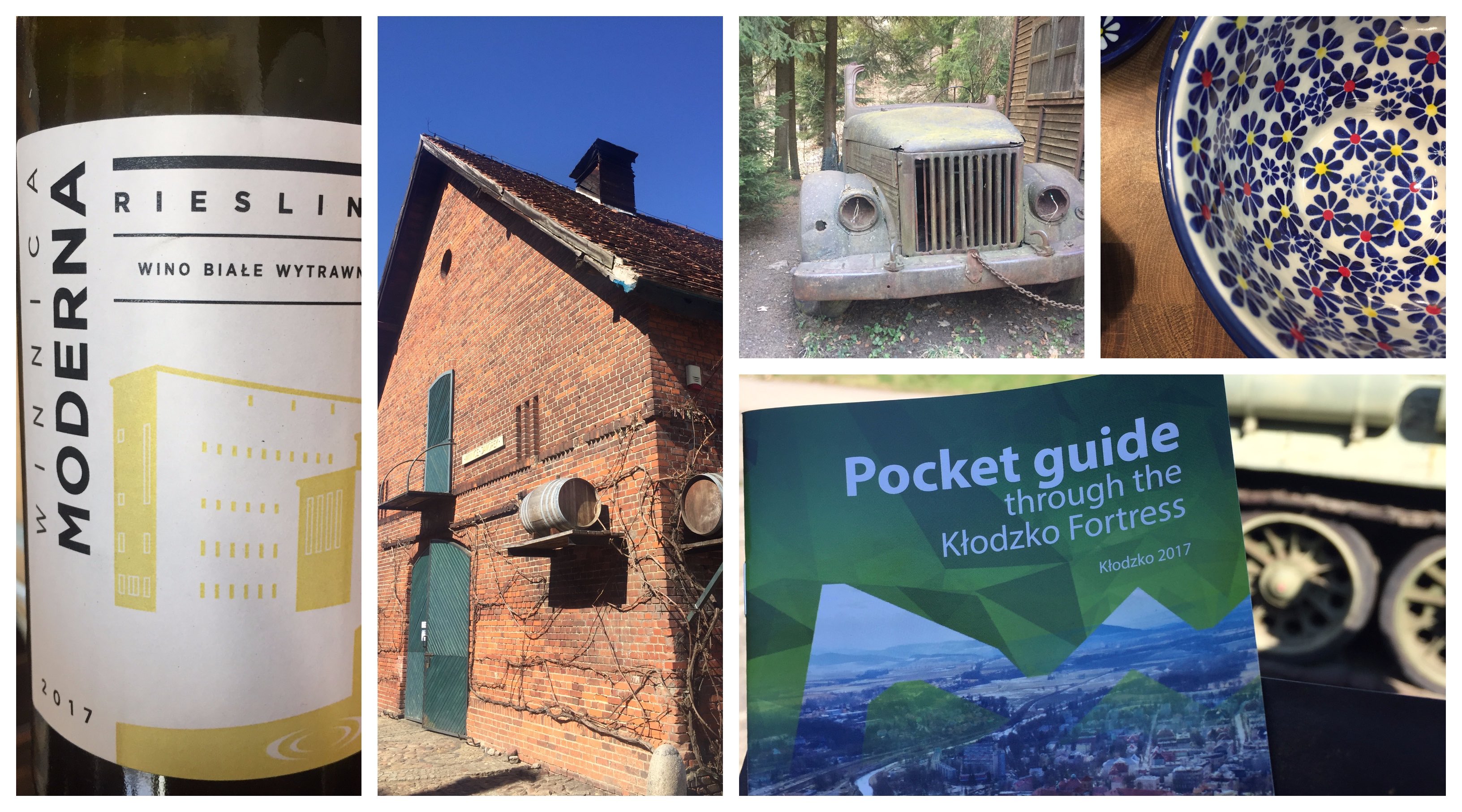 Snapshots from lower Silesia part 1. (Daniel Ercsey)
What is Silesia actually? Where did the Polish Tourism Board invite me to go? How Polish is Lower Silesia if Heine wrote a word-famous poem for his rebellious weavers, the opening verse of which would still be ringing in my ears twenty years after I first read it?
Their gloom-enveloped eyes are tearless,

They sit at the spinning wheel, snarling cheerless:

Germany, we weave your funeral shroud,

A threefold curse be within it endowed-

We're weaving, we're weaving!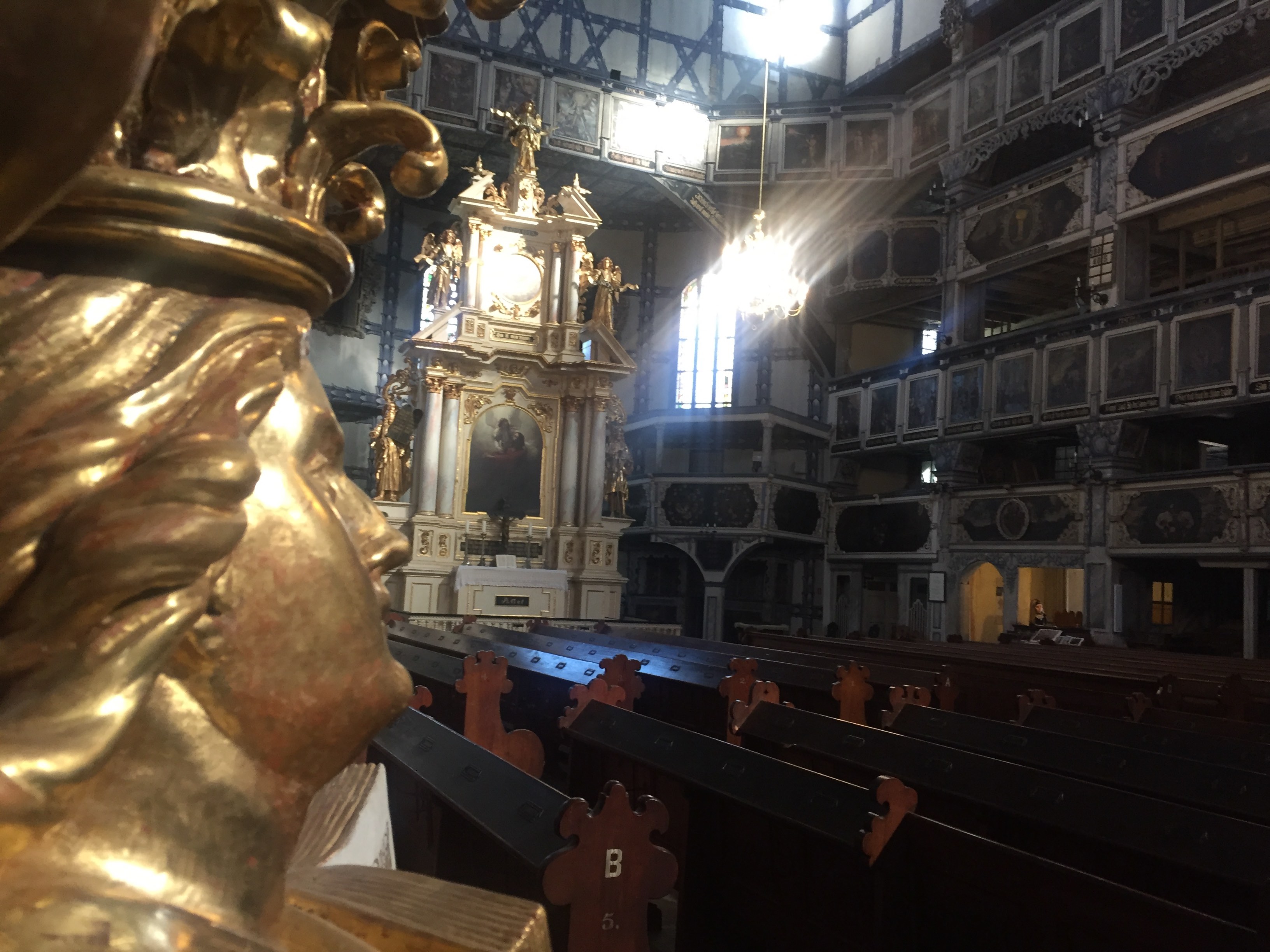 The Churches of Peace in Jawor and Świdnica in Silesia were named after the Peace of Westphalia of 1648. It permitted the Lutherans of Silesia to build three churches from wood, loam and straw outside the city walls, without steeples and church bells. The construction time was limited to one year. (Photo: Daniel Ercsey)
Nowadays, the Silesian identity is happily being strengthened again after desperately seeking itself following the overwhelming insanity of the 20th century. An identity which is neither Polish, nor German nor Czech, but a self-portrait of a hilly region, spoken in three languages, from the medieval mining world to the later spa resorts. With this in mind, I can certainly recommend the Church of Peace in Jawor, a UNESCO World Heritage Site. I've already visited enormous mosques, huge basilicas and thousands-of-years'-old temples around the world, but Jawor's timber-framed, multi-floored high church had me glued to the first pew after entering! During the Thirty Years War, when the Habsburgs restricted free religious practice in Silesia, rural Lutheran communities were only allowed to build three churches, and only from non-durable materials. The Jawor church was one of those built at that time, the second was in Swidnica, while the third has already unfortunately been destroyed.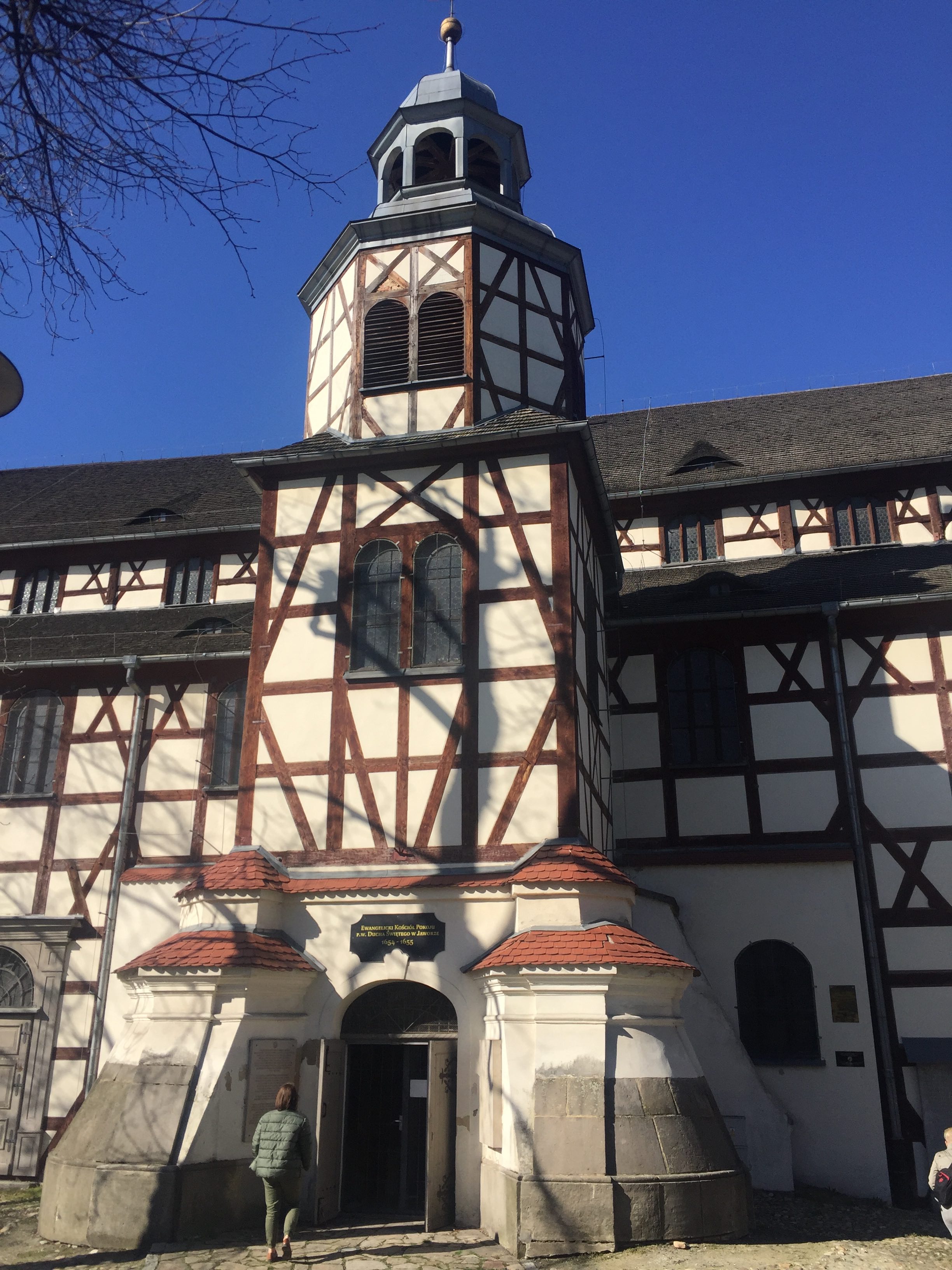 Church of Peace in Jawor (Photo: Daniel Ercsey)
And how come underground?
This was a joke, an insiders' joke, but we laughed at this at various times during the trip because there wasn't a single day when we didn't end up underground. Lower Silesia is a land of mines and bunkers, with Złoty Stok standing out as one of the best-known gold mines of the Middle Ages, where today you can find mine trains, adventure parks and guided tours as well as hotels and restaurants. As far as bunkers are concerned, within the framework of their Anlage Riese plan, the Nazis seem to have packed mountain ranges full of tunnels along half the Czech-Polish border! Just ten kilometres from the border, Książ Castle, though impressive, is best-known for being planned as one of Hitler's headquarters, while three quarters of the former tunnel system in the heart of Owl Hill near Sierpnica is still unexplored! Keen adventurers have been searching for the 'Nazi gold train' in the heart of the hill for decades; however, nobody who is interested in World War II or who is simply attracted to wet, dark places will be disappointed. Although it wasn't part of our tour, anyone who is in this neck of the woods should go across the border and visit the rock town of Adršpach in the Czech Republic!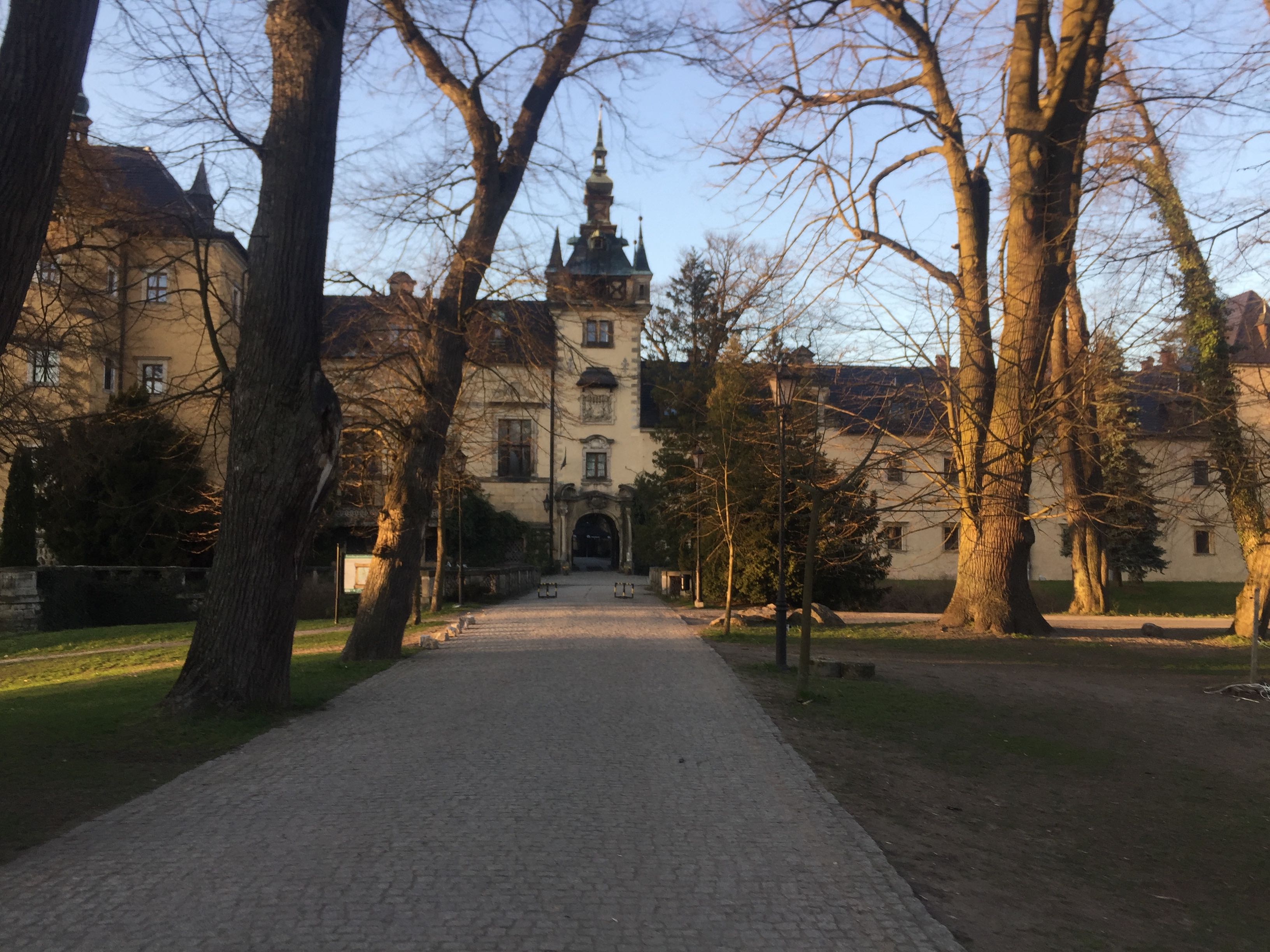 Kliczków Castle (Photo: Daniel Ercsey)
Take a dip in the spa and sleep in a castle
Lower Silesia's numerous spas also offer relief for countless ailments. Duszniki Zdrój is the best-known place to drink the waters, while more active sports people can indulge their passions in nearby Polanica. The town of Kłodzko is known for its towering fortress, whose appearance is rather an archetype of modern fortresses, as if the Komárom/Komarno fortress system were on a mountain, or as if the Arad fortress had been cleaned up. Viewing the former gun emplacements and tunnel systems is not recommended for those who suffer from claustrophobia or back pain, but it's a great programme for boys!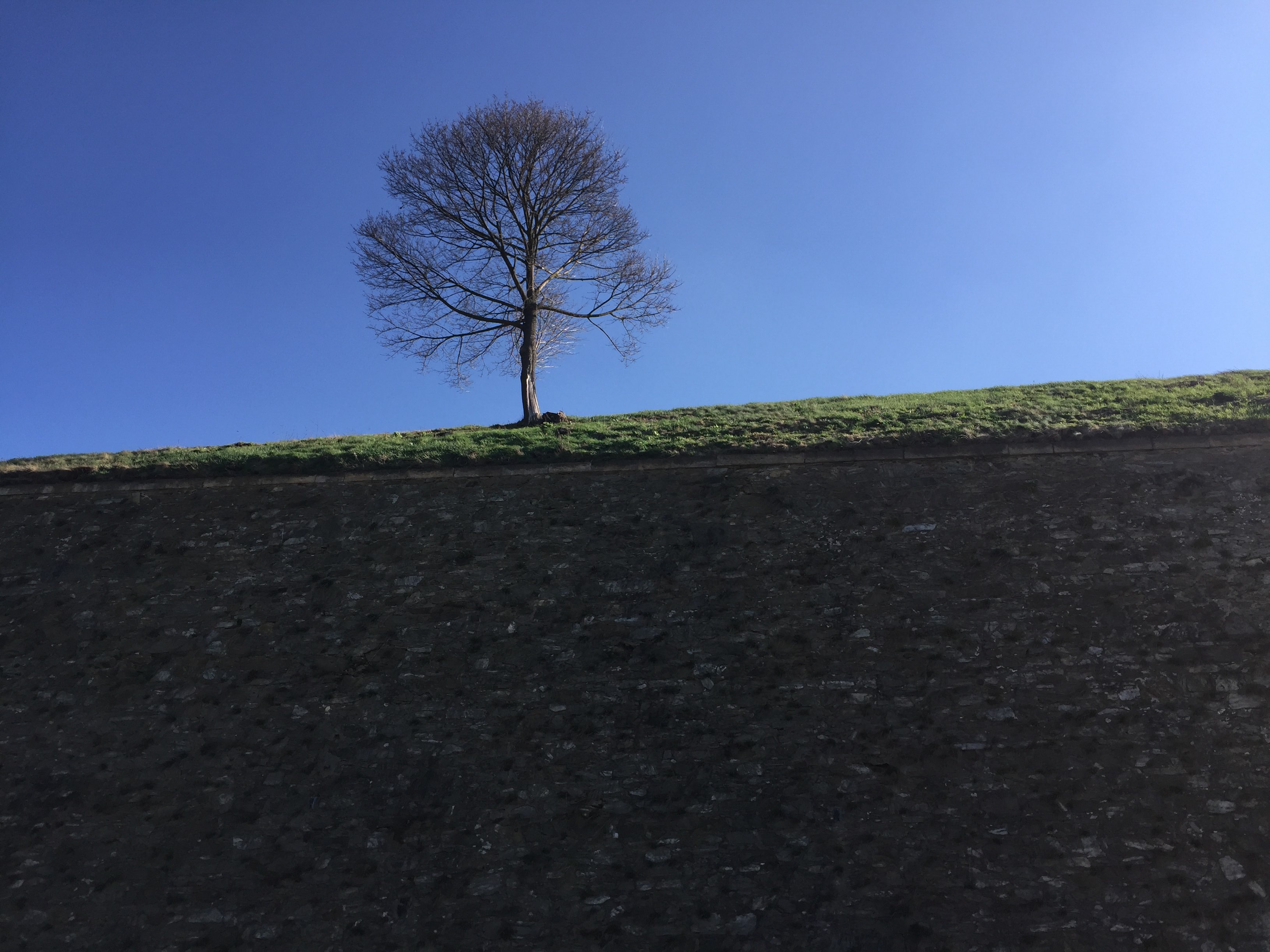 Kłodzko fortress (Photo: Daniel Ercsey)
The Niemcza Winery, which is wine bar, restaurant and hotel in one, has a great selection of Hungarian wines, although their own wines are also on the menu. If you are looking for a real castle hotel, on the other hand, then Pakoszów is the perfect choice. When designing it, the German owner not only paid attention to the building, the rooms and the restaurant, but also to the wine selection! The famous Juliet glass factory in the area is well worth a visit, either to see the glassblowers or stained-glass glasses of our childhood. On the other hand, if you want to bathe, you don't have to go far either, the Cieplice spa is perhaps the best in the area.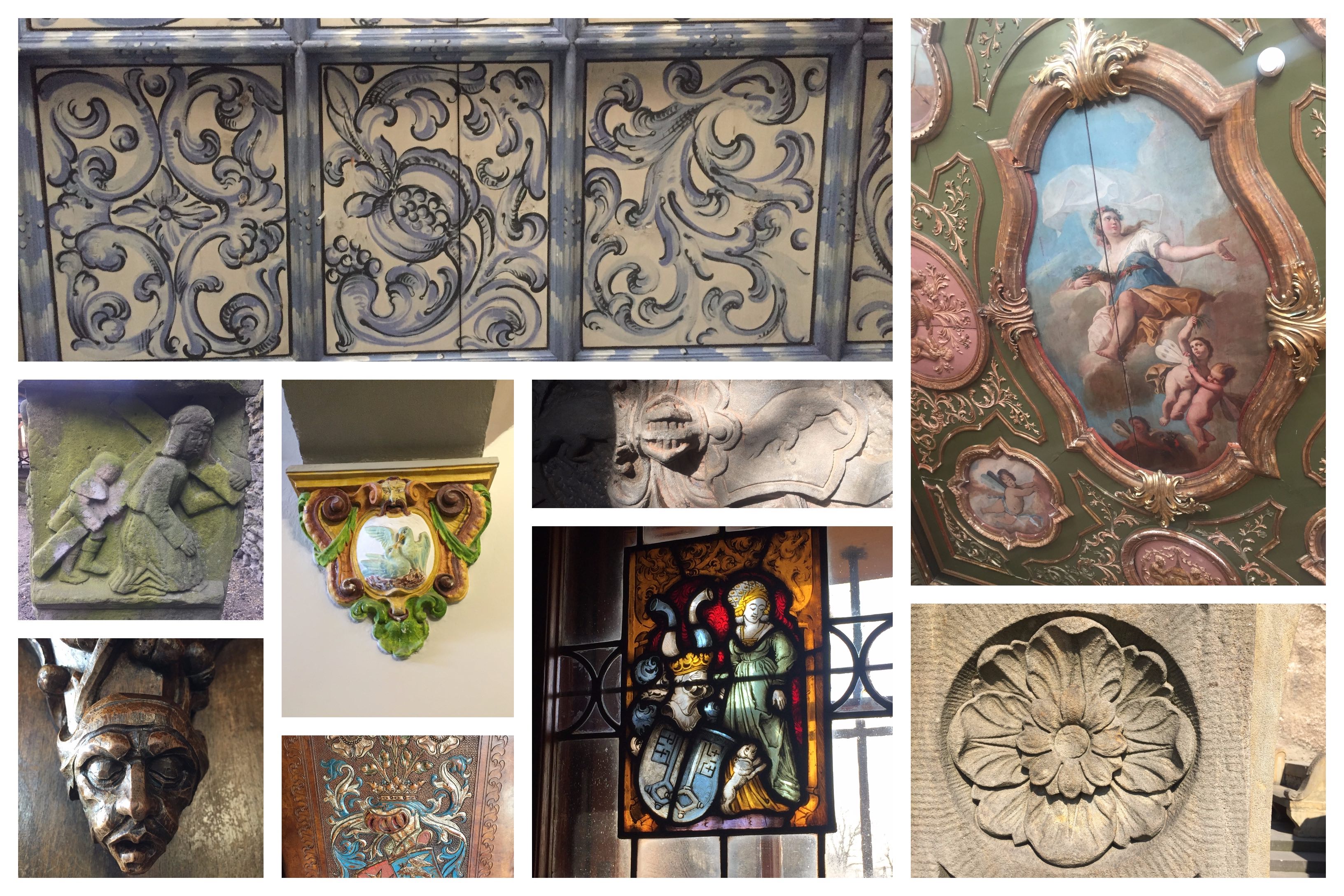 Snapshots from lower Silesia part 2. (Daniel Ercsey)
Towards the German border
For me, the best thing on the trip was Czocha Castle. Perched high on a cliff, the building is almost surrounded by a swollen river and offers fairy-tale views - it's no wonder one of Europe's largest wizarding schools inspired by Harry Potter is located here! The castle's halls, secret doors and labyrinths provide enough sights for the day, and if hunger pangs strike, there is also a restaurant inside its walls. The ruined castle of Grodziec is only really interesting for its scenic charm, while the programme offered by the ceramics' factory in Boleslawiec, where everyone can paint their own dish after a visit to the factory, engaged the group more than expected. If I, as an adult, enjoyed it so much, I can just imagine how my daughters would have reacted. A must-do programme for everyone who's in the area. Kliczków Castle is the coolest accommodation in the area; I wandered the corridors of the ancient building for almost an hour until I found my small, almost 70-m2 dormitory. The Jaworek Winery near Wrocław is most famous for its mead, you know that sweet fermented honey drink that they drink every ten pages in Sienkiewicz's books, especially in the Trilogy.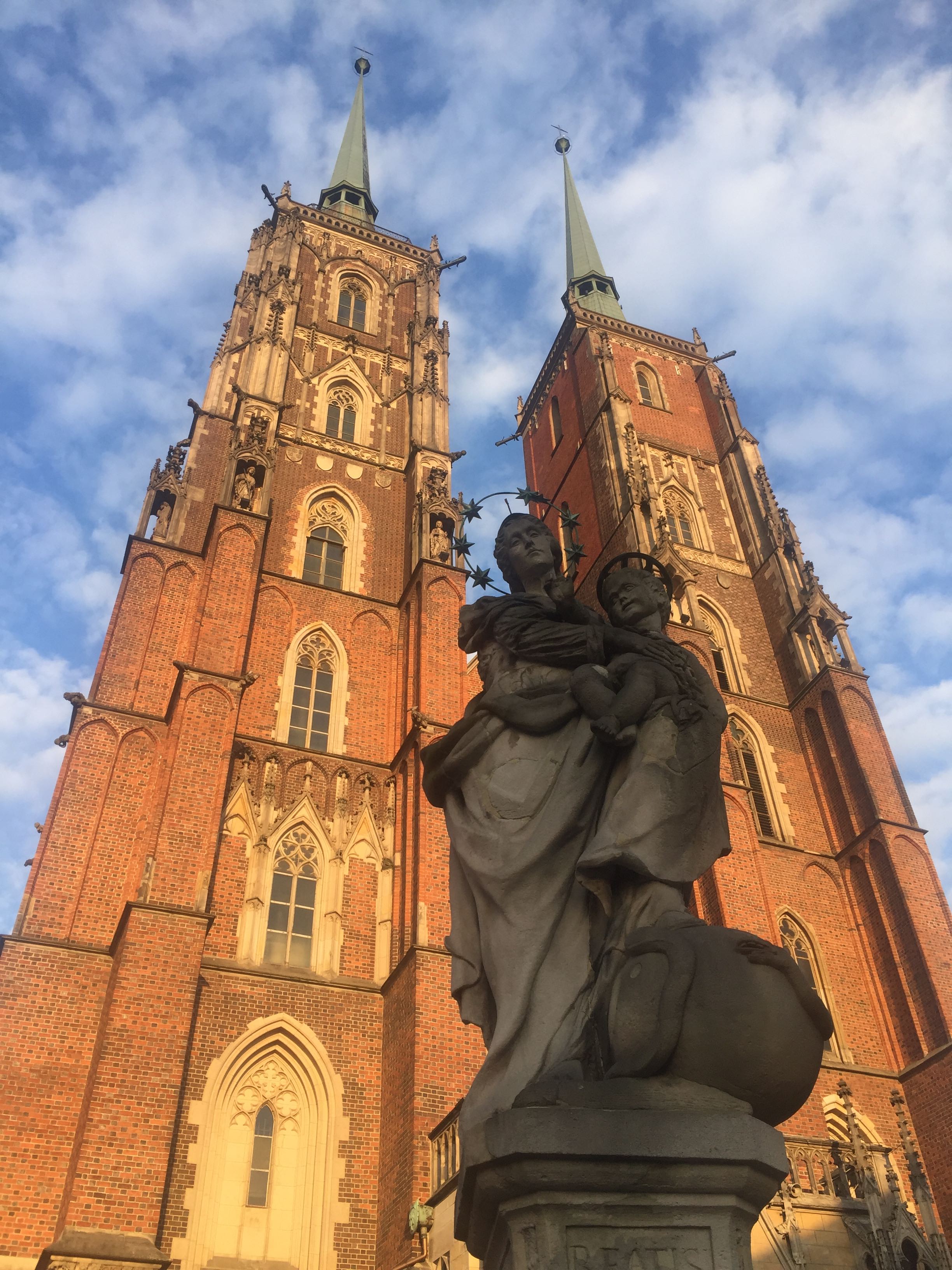 Wroclaw (photo: Daniel Ercsey)
Finally, make sure you spend a weekend in Wrocław or Breslau, the former Hanseatic town on the banks of the River Oder. The pulsating atmosphere of the city centre, its restaurants and bars, its riverside and its boats no longer allude to the fact that 70% of the city was destroyed in World War II. Moreover, its more than 60 bridges and 400 bronze gnomes will no doubt be extraordinarily exciting for those visitors with a passion for collecting. Anyone who'd like a glass of wine should seek out the Ok Wine Bar, both Gault-Millau and I recommend it; there are not many places in Eastern Europe where you buy Opus One by the glass, although the Winnica Gostchorze sparkling wine (GostArt) is also worth trying, as it certainly gives the better Hungarian sparklers a run for their money. If you don't only want to travel, eat and drink, roam dark tunnels and take selfies on castle terraces, but also wish to read something, then check out the most Silesian of writers, Filip Springer, and his amazing tale of a 700-year-old town called Miedzianka, which disappeared without a trace. As you'll need to fly to either Wrocław or Warsaw, you'll have time to delve into the story, so when you reach Lower Silesia, you'll also have an idea about this wonderful corner of the world.