J.R.R Tolkien wrote the Hobbit in such a way that this is the original title of Bilbo's diary. Well, even if it's not about the travels of a hobbit and I haven't been to the lonely mountain, there are certainly volcanoes in this story.
It so happened that we spent four days on a holiday boat on the Bodrog, courtesy of MAHART. It wasn't a bad programme in the first place, but I didn't want to burden my friends with all kinds of cellar visits, although we did stop by Samuel Tinon's in Olaszliszka, so I rummaged around in my wine fridge for something to drink in the increasingly chilly evenings. Finally, I delivered a six-wine carton back to its sender, i.e. to Tokaj. These were the wines I chose: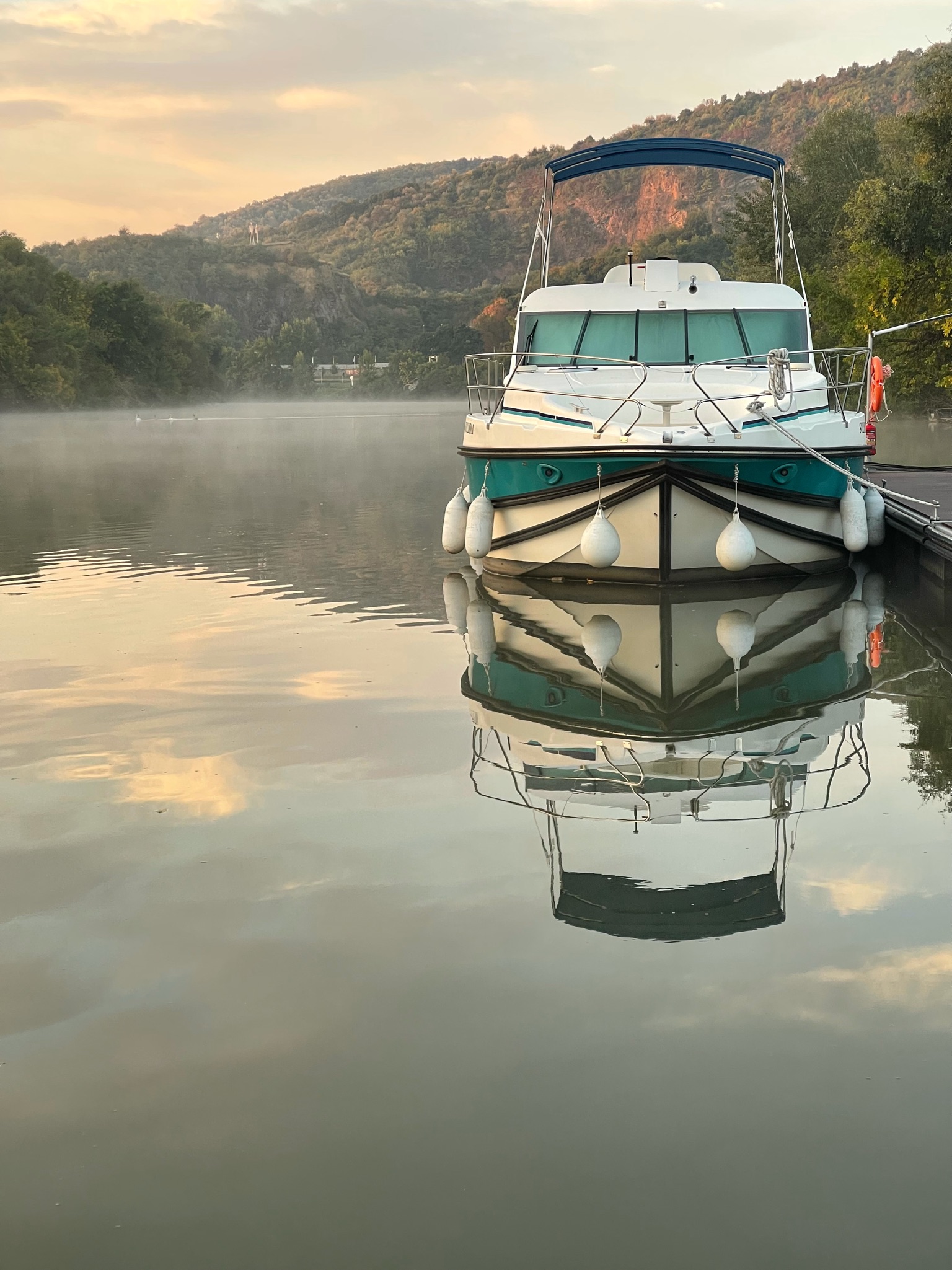 Photo: András Papp
Barta Pince KVG 2018 I 92 points
Elegant and complex nose of pear, mint, peach and mandarin, with a hint of pineapple and white pepper. Beautifully balanced on the palate, it's got great depth without being heavy and its layers pile up like a multitude of silk curtains. A juicy wine with vibrant acidity and a long finish. An exceptional wine!
Sanzon Rány Hárslevelű 2017 I 91 points
Not yet at its peak! Sweet, white-fleshed fruit and Mediterranean citrus on the nose. Firm on the palate with almost Riesling-like acidity, very firm, but because of the residual sugar and obviously also the varietal character, it does not come across as austere, I would rather say elegant. Absolutely great wine, still with plenty of potential!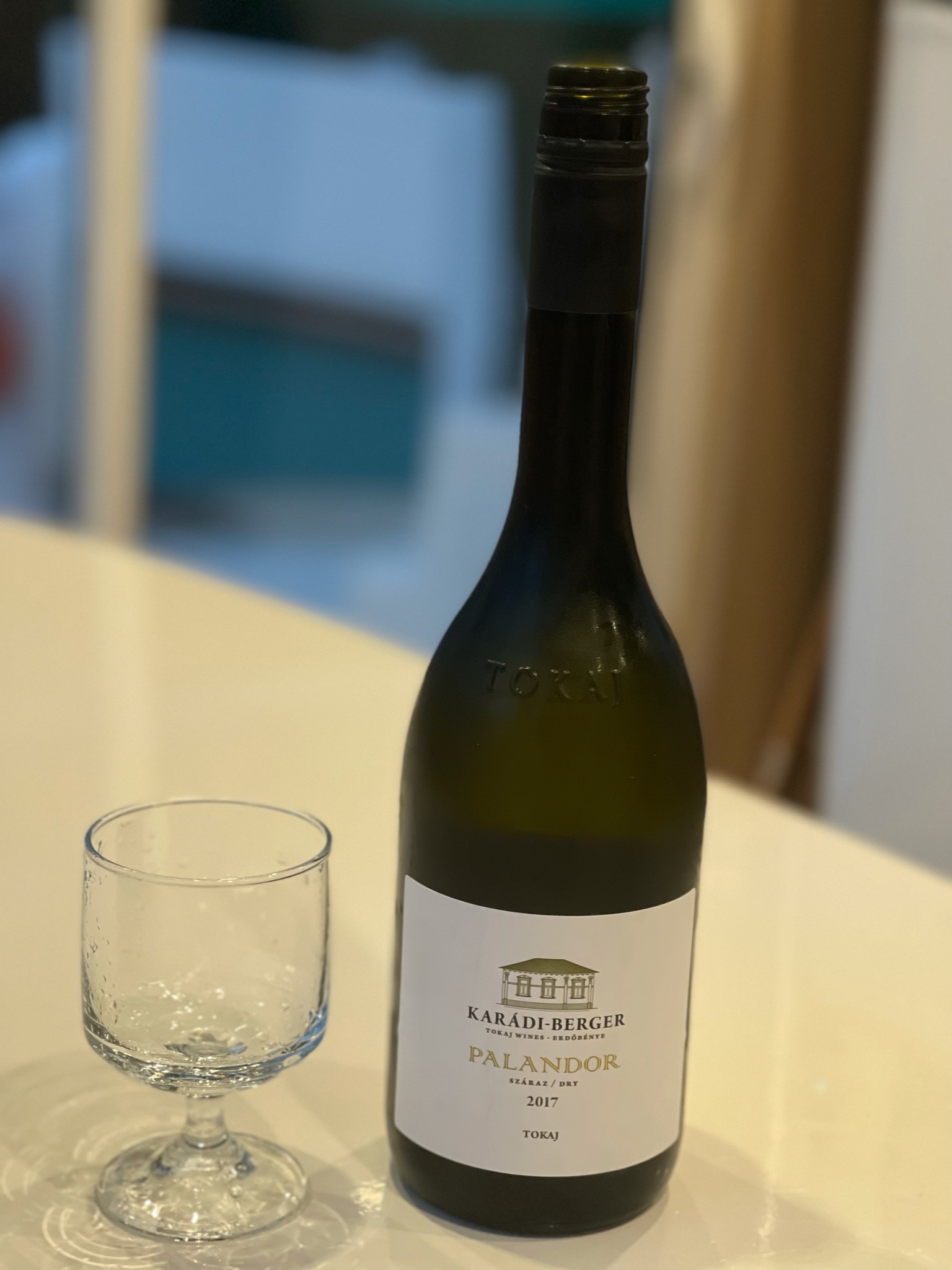 This is the standard glass on holiday boats, so if you want to taste properly, take a wine glass with you! (photo: András Papp)
Karádi-Berger Palandor 2017 I 88 points
Opens on the nose with the typical quince notes of a Furmint, but there are also leavened aromas and yellow-fleshed fruit in the background. Medium to full-bodied on the palate, with crisp acidity, a hint of sweet spice and a lingering savoury-mineral finish. In my view, it's now at its peak.
(We talked to Zsolt Berger some years ago, you can read this here.)
Oremus Petrács 2017 I 86 points
I'm still not really convinced by this wine. There is almost nothing else on the nose other than oak. Kentucky bourbon, unpolished planks and sawdust. On the palate, the structure is almost perfect, with the tannins firmly supporting the wine, but it seems to be at odds with its decoration, or to be more precise, its fruitiness. It is a salty, smoky, tart, austere wine with northern acidity. Perhaps it was aimed at the American market, but there are better examples.
Bardon Hárslevelű 2015 I 87 points
Medium lemon colour, which is a really good thing for a Hárslevelű of this age. Despite the screwcap, it is not reduced, it boasts typical Hárslevelű character, with some floral notes and sweet fruit. Tasting it is a flattering experience, obviously because of the residual sugar (the wine is medium dry). Beautiful fruit, fresh acidity and long, fruity finish. I would drink this anytime!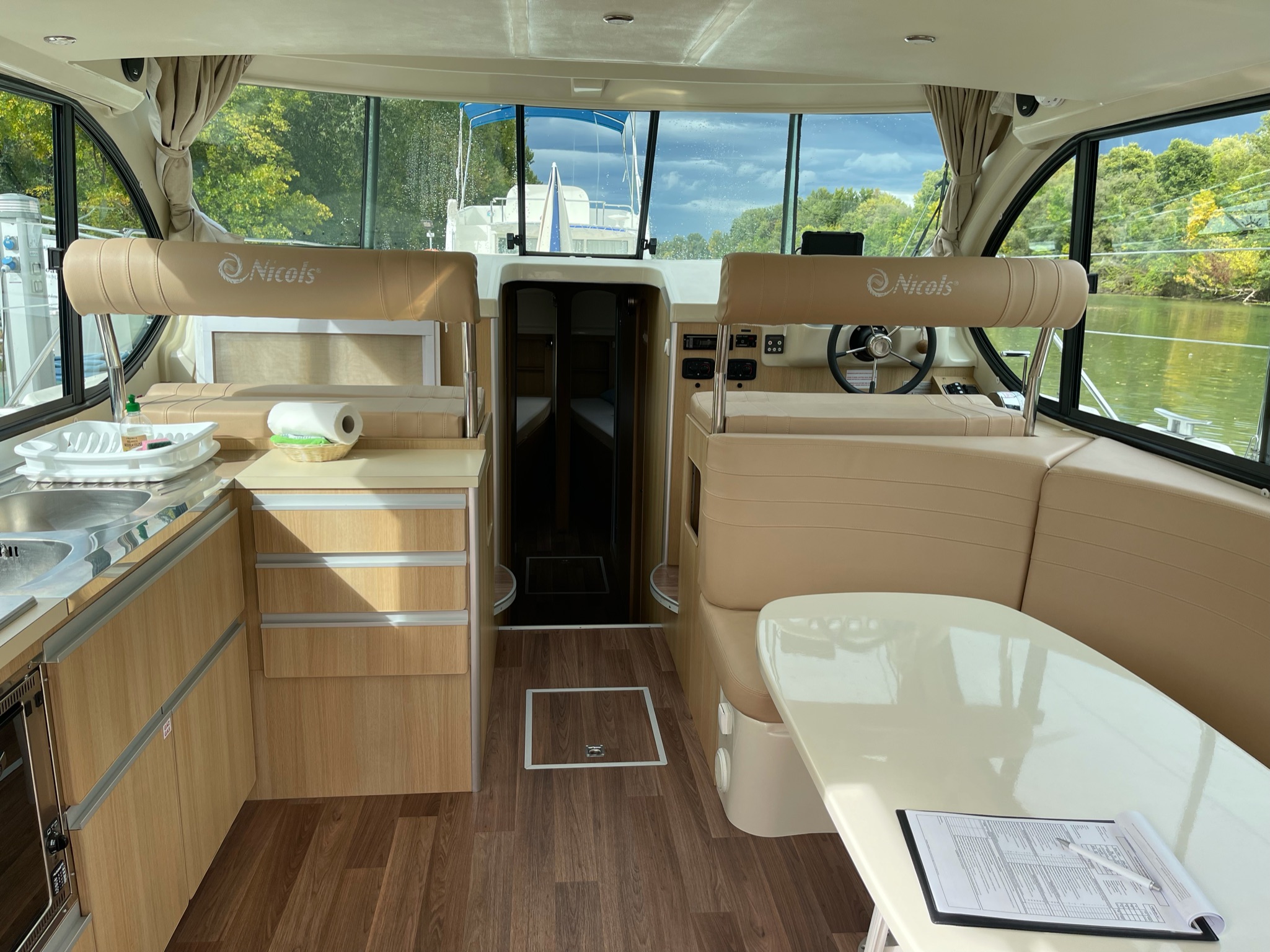 It's like a camper van, only it floats... (photo: András Papp)
Erzsébet Pince Király Dűlő Furmint 2012 I 92 points
The odd one out, which I think was dominated by oaky notes when it was made. This is now perfectly integrated and not at all overpowering on the nose. It's more of a hedonistic approach to Furmint, with sweet spice, Christmas honey cake and ripe peach. Full-bodied on the palate, with bright acidity and tannins giving it a tight structure. There is no sign of it being tired, its palate is still very precise. Still fruity, still lovable and (!) still developing. Wow!
Did you know that Hajni's husband Ronn, is not only a Master of Wine and Master Sommelier, but also a poet? Check out our video about it and don't forget to turn on the English subtitles!