Priapus (the son of the god Dionysus and the goddess Aphrodite) was the god of vegetable gardens. He was also a protector of beehives, flocks and vineyards. Primitive statues of the god were set-up in vegetable gardens to promote fertility. These also doubled as scarecrows (painted to purple and put a club in one hand) to keep birds away.
The design is based on the old figure of the vineyard guardian: the scarecrow. An item of folk art, of basic necessity and common practice, the scarecrow has been the object of fascination for artists and village people alike. Festivals are organized around the world to celebrate the imagination and ingenuity involved in its making.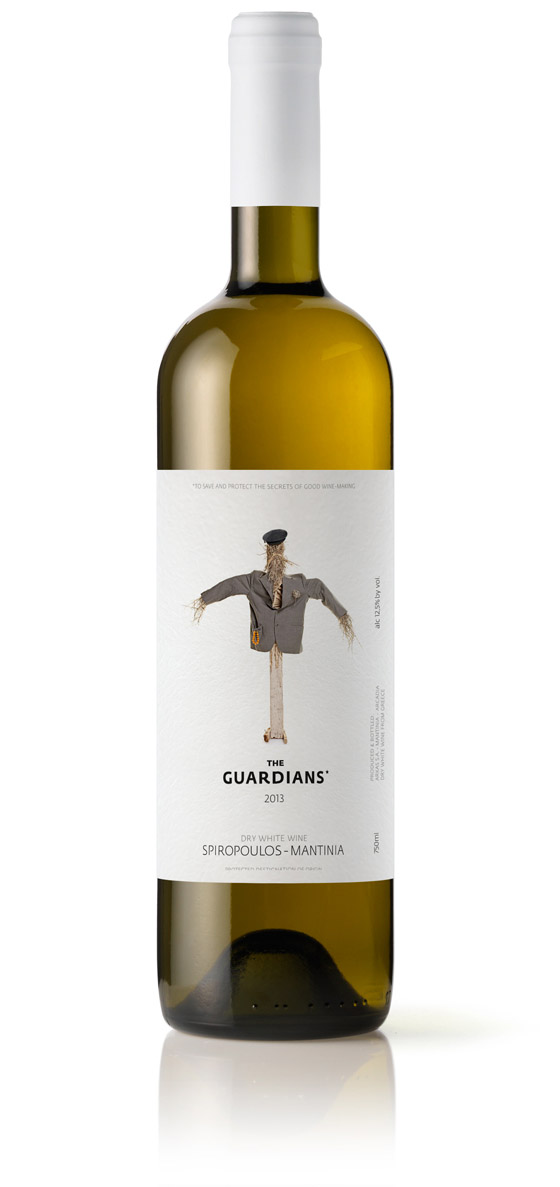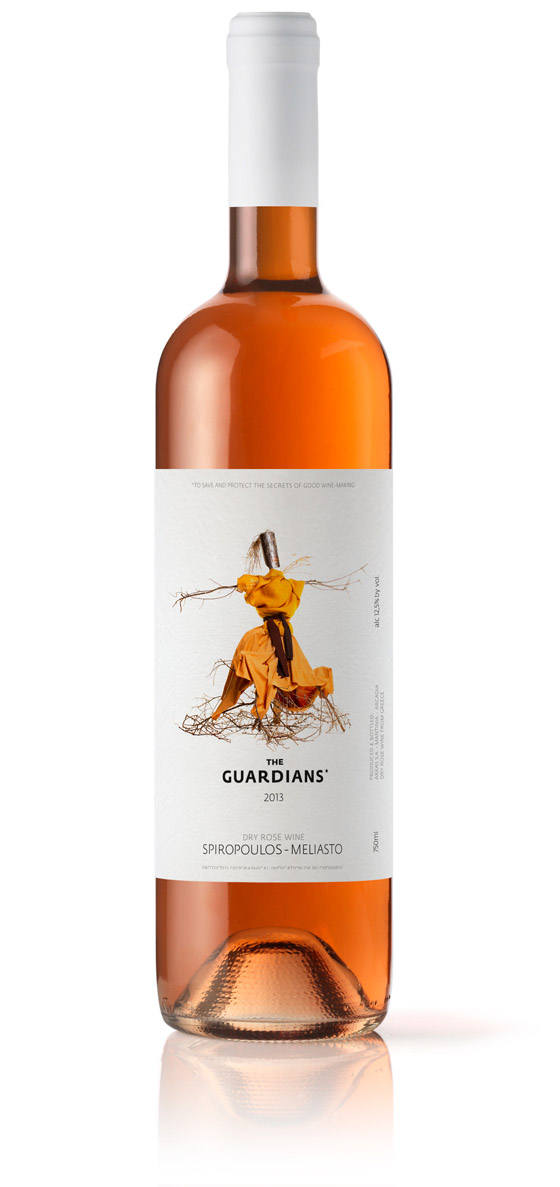 I really love that the label links the past and the present in a simple and eye-catching manner. The past also refers to the scarecrow used by ancient Greeks as early as in 2,500 B.C. and to the heritage of the family winery. Future is renewal symbolized by organic farming and the photograph.
All three Scarecrows were physically made by the Greek artist, Vassilis Karouk, one for each new wine label (Red, White and Rosé) which were then photographed and digitally edited.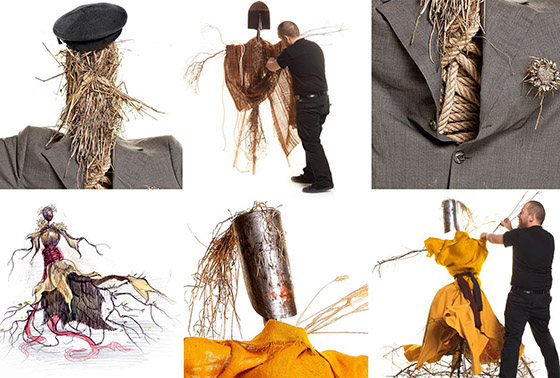 Designed by Mousegraphics