Winemakers from Central and Eastern Europe put in a strong showing at the 50th edition of Vinitaly, the massive wine and spirits exhibition that takes place in Verona each spring.
The organisers of Vinitaly bumped up the daily ticket price of visiting the annual event from €50 to €80 to keep out those wine lovers who were too intent on getting their money's worth.
It worked to some extent but there were still 130,000 people from 140 countries at the four-day event. Most of the visitors, including Italy's president, prime minister and minister of agriculture, came to see the breadth of Italian wine, with massive hangars devoted to each region, but I came to find something 'different' among the 4,100 exhibitors. Something beyond Prosecco, Pinot Grigio, Brunello, Chianti, Barolo and Barbaresco.
Here are my ten most memorable finds:
1 Serbian wine. I was impressed by the quality of the wines from the five Serbian wineries I met. They are producing good examples from international varieties such as Chardonnay (Aleksić), Sauvignon Blanc (Vinarija Zvonko Bogdan), Pinot Noir (Aleksandrović's Trijumf Noir 2009) and Cabernet Sauvignon (Radovanović). But my favourites featured local and regional grape varieties: the reds Prokupac and Vranac and the aromatic white, Tamjanika. I particularly liked Budimir's SVB Rosa (a blend of Prokupac and Cabernet Sauvignon), Aleksić's Nostalgija 2012 (Cabernet Sauvignon, Merlot and Vranac), and Budimir's Bela Triada (Tamjanika, Chardonnay and Sauvignon Blanc).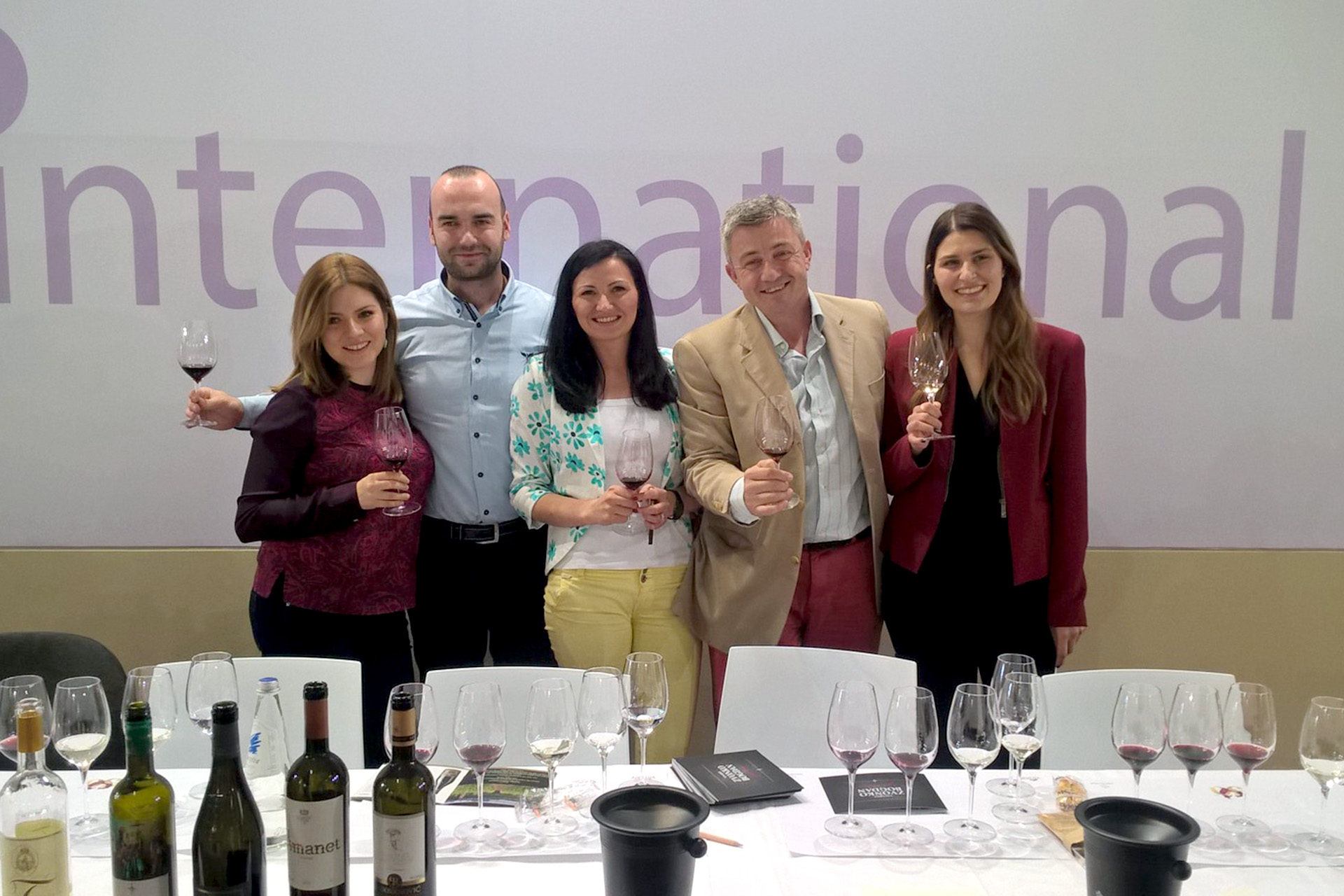 2 Armenia's native grapes. When Zorik Gharibian and wife Yeraz Tomassians switched their passion from Italian fashion to wine and from the dream of a Tuscan vineyard to the reality of a winery in their ancestral homeland, Armenia, they did the world a favour. They showed that it's possible to make a delicious, modern wine from an ancient Armenian grape using traditional methods, such as aging in amphorae. First came the Karasì, which means 'from amphora', made from indigenous, ungrafted Areni Noir grapes grown at an altitude of 1400m. At Vinitaly, the Milan-based couple who work with consultant winemaker Alberto Antonini, showed what this variety from an even higher vineyard (1600m) and older, previously forgotten bush vines can achieve. The Yeraz is a beautifully balanced, slightly spicy red wine with hints of raspberry. At Vinitaly, their winery, Zorah, also introduced me to Armenia's indigenous white grapes, Voskèat and Garandmak. They are blended in equal parts in Zorah's newest wine, Voskì 2014. This is a full-bodied white with floral and spicy notes.
3 Rebula/Ribolla Gialla. This is a much underrated ancient grape variety that has been embraced by Slovenian winemakers near the border with Italy, especially in the Goriška Brda area. Possibly the daughter of Traminec and Gouais Blanc (which is also a parent of Chardonnay), this bitter-skinned white grape is being used to produce sparkling, dry white, dried sweet, and orange wines. The top examples tasted at Vinitaly came from Klet Brda, Dolfo, Marjan Simčič, the unrelated Igor Simčič, Dubuje, Pulec, Zanut and Ščurek. Under a sign reading 'Rubula? Yes!!!', Matjaž Ščurek explained: "A few years ago Rebula was mainly used for lower quality wines and, of course, for quantitative purposes. But it is now realised that with proper cultivation of grapes in the vineyard, it produces a very good quality wine. At least we think so." I do too! Rebula? Definitely!!!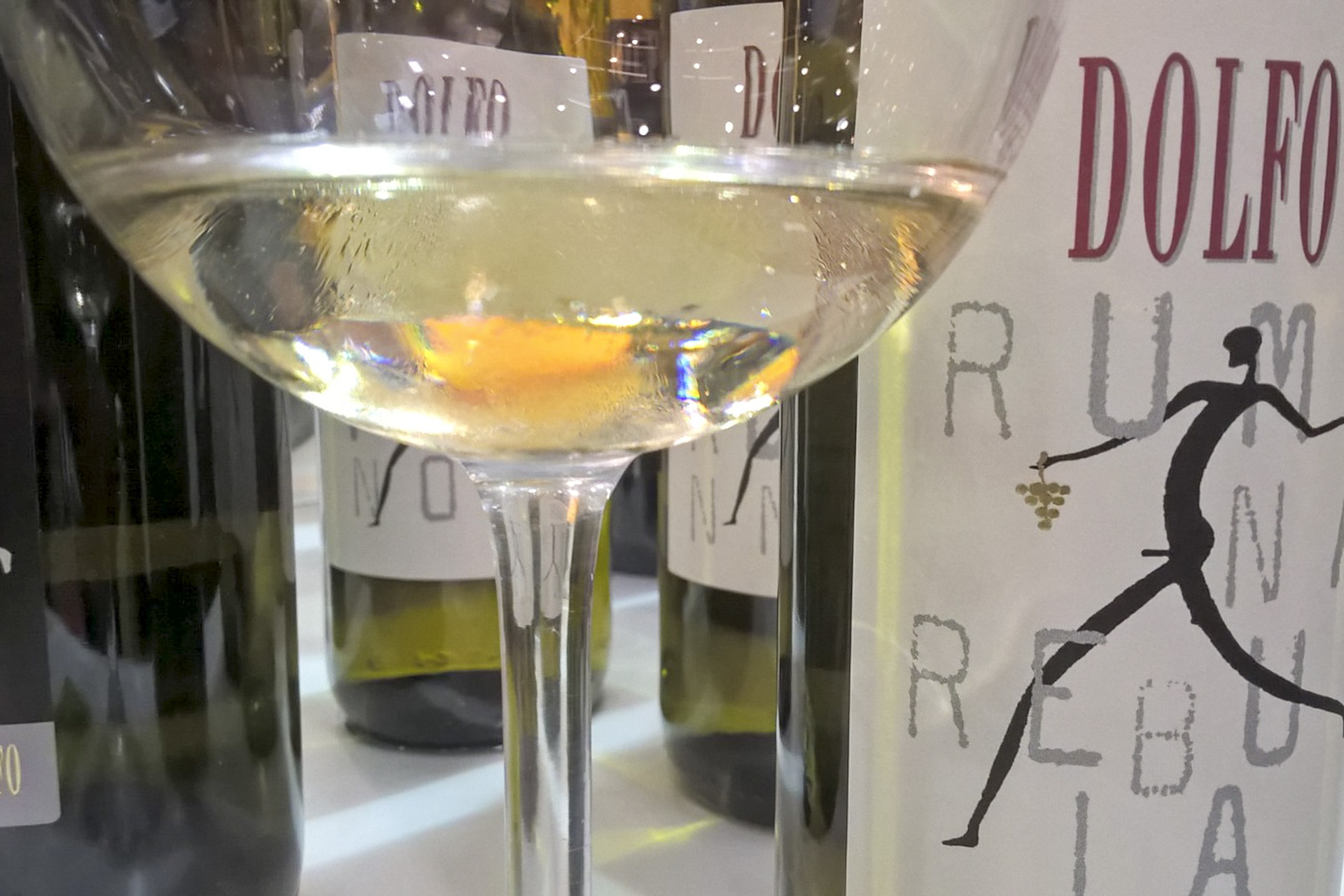 4 Famoso. In the Emilia-Romagna hall I reacquainted myself with this little-known white grape variety. This is the white grape variety I am helping to make famous again, by getting it included in the next edition of the mammoth Wine Grapes book. I tasted it at Vinitaly a couple of years ago and was knocked out by its distinctive sweet floral and exotic fruit aromas – linden flowers, hawthorn and orange blossoms mingled with banana, peach, green apple and apricot. But what I liked most was the story behind its revival. An ancient variety that was mentioned in tax documents as long ago as 1437, it was almost extinct by 2000. But, since then, some intrepid winemakers in the vicinities of Faenza and Bagnacavallo have been working hard to find the best expression of this grape variety. I visited the region and found the number of plantings to be growing and a great deal of experimentation to make the taste match the powerful aroma. At Vinitialy this year, I found four producers who had perfected their own styles. La Sabbiona, Spinetta and Randi had fresh, lively Charmat-method sparklers; La Sabbiona also had a fresh, dry, still Famoso; as did Randi (although where this family's farm is, on the plains, they call it Rambéla); Randi also had a dessert wine made from dried Famoso grapes; and maverick winemaker Leone Conti is using barrel-aging to mute the floral aromas. "We prefer to work with less floral, more structure," Leone told me. "Oak gives it better evolution."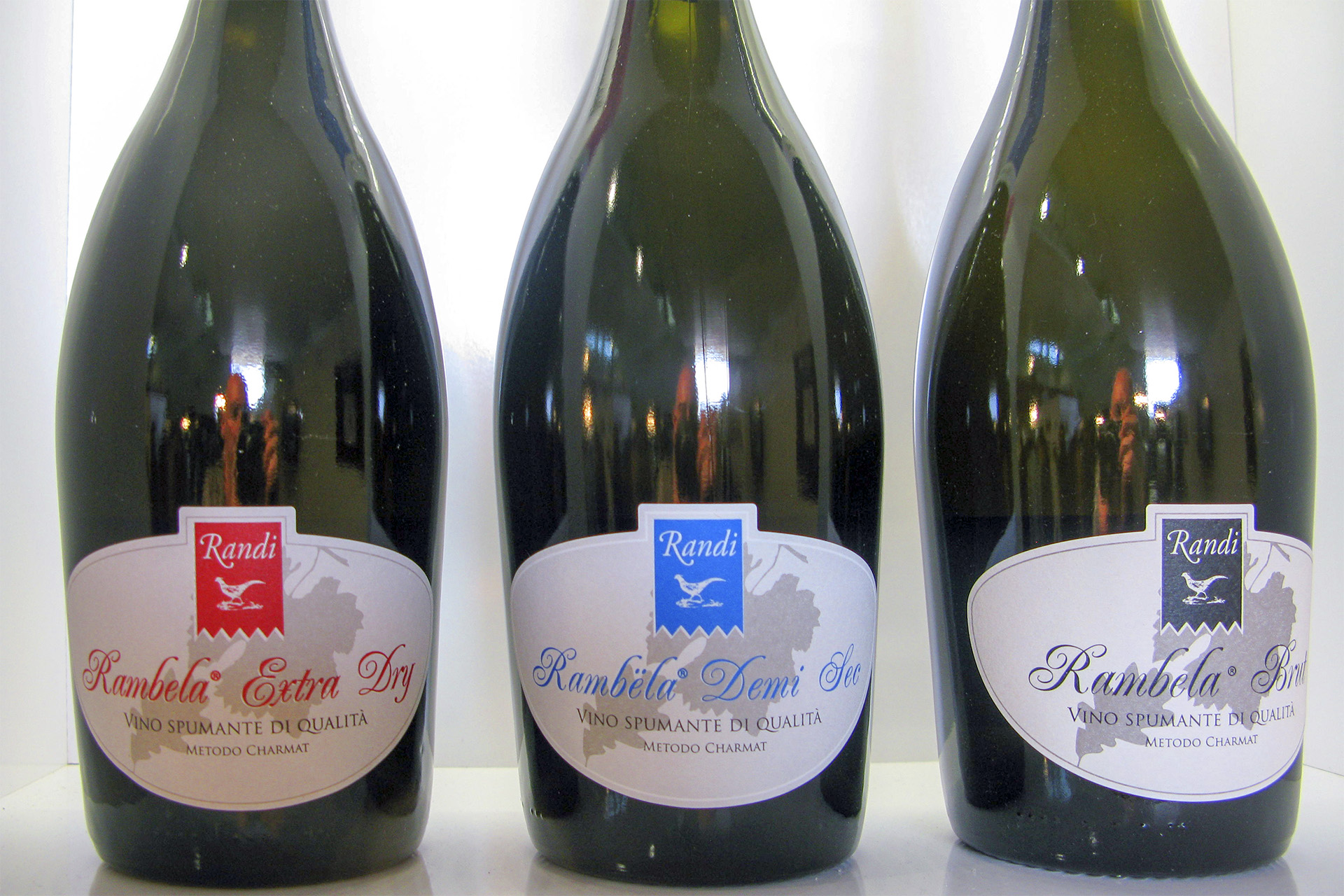 5 Italy's obscure grape varieties. From Emilia-Romagna I also enjoyed Albana and Centesimino. In the Campania hall I enjoyed Fiano, Falanghina and Greco. From the Marche region there is the increasingly trendy Pecorino, with Cantina Frentana and Azienda Marramiero leading the way. It was also interesting to see how strongly native varieties such as Ansonica, Biancolella, Cataratto, Dolcetto, Inzolia, Negro Amaro, Nerello Mascalese, and Pecorino performed in Vinitaly's annual international wine award, 5 Star Wines. "It was great to see that some little-known native cultivars that aren't yet a main focus of wine writers in Italy and abroad showed exceptionally well, which is a good omen for Italy's wine futures," said Dr Ian D'Agata, Vinitaly's scientific director. "Even more importantly, a number of these wines are fast reaching commercial importance, as the numbers of bottles produced annually are on a constant rise. Grape varieties such as Cagnulari and Muristellu had numerous winning wines in this year's edition of 5 Star Wines."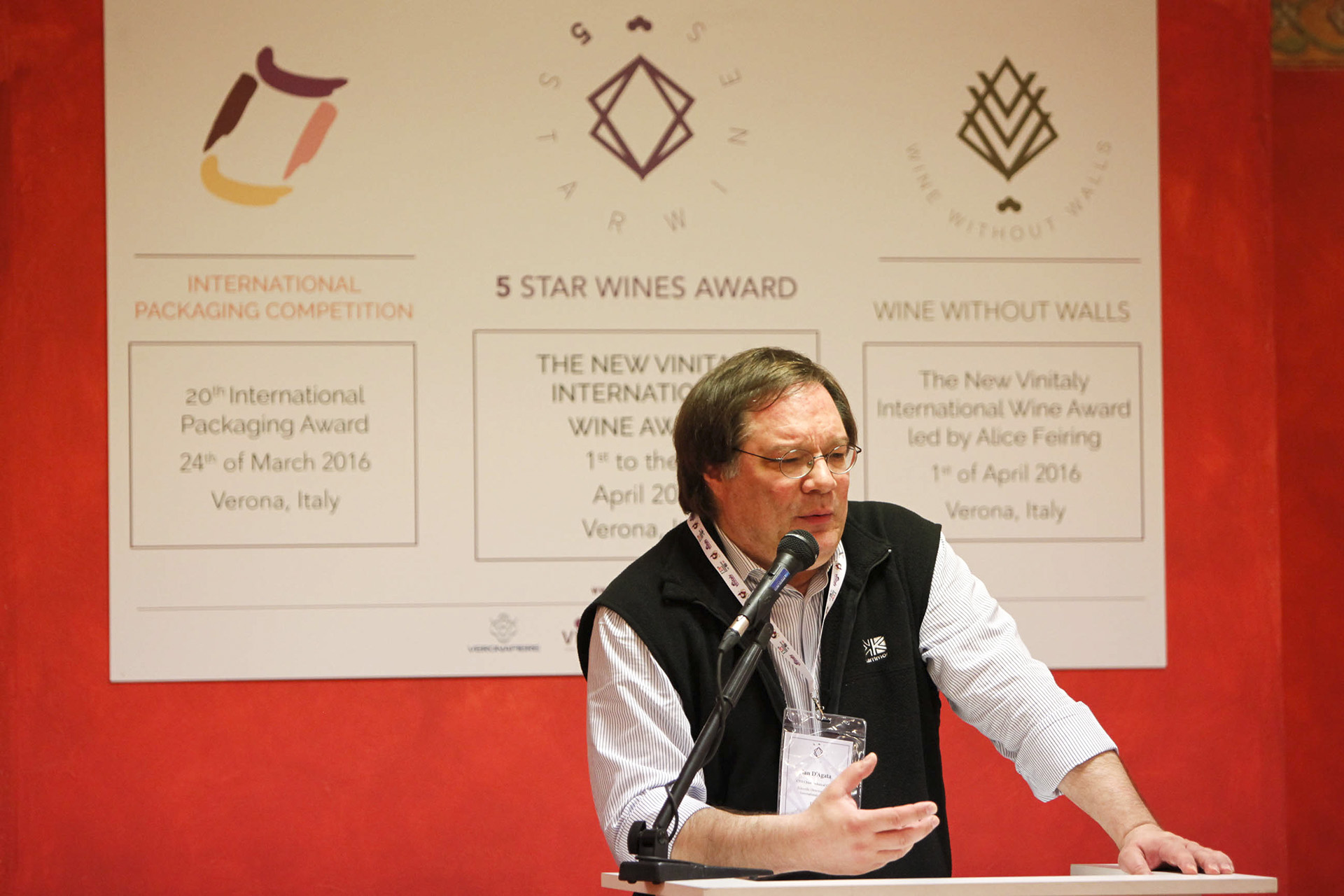 6 Lagrein. It's another of Italy's obscure grape varieties that's being taken more seriously now, but I never think of it as an Italian variety. Lagrein sounds like it should be a German grape. There's a simple explanation for this – it's from the Alto Adige region in the far north of Italy, where German is often the first language. I like its straightforward plummy flavours when young and how they soften and become more complex with barrel-aging. The Pfitscher family, which has the most stunningly picturesque setting for a winery, has a lovely full-bodied, velvety smooth and subtly spicy Lagrein (the Lagrein Brenntal Riserva).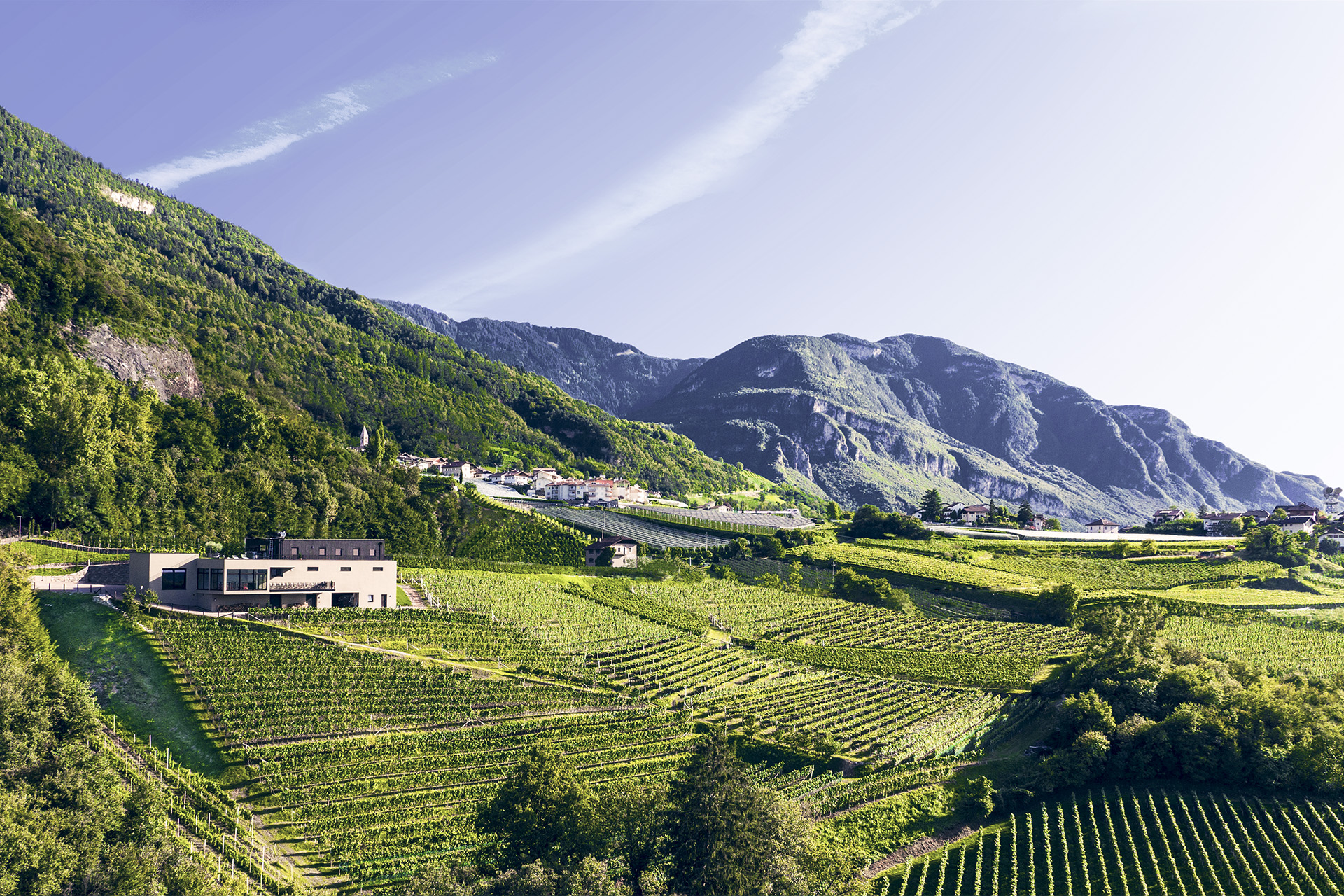 7 The rising quality of natural wines. Many of the wines I tasted in the VinitalBio and ViViT (Vigne Vignaioli Terroir) areas of the show weren't obviously 'natural' wines – they were so well made, with clean fruit aromas and flavours. Such is the rise in quality that, for the first time, Vinitaly held a competition to honour the best natural wines. In the category of wines without sulphites, Emilian winery Ca De' Noci took two awards (for its 2014 frizzante Le Rose and 2013 Notte di Luna). German winery Bernhard Völker also took an award in this category, for the 2Naturkinder Heimat Silvaner. In the category of wines made with sulphites totalling less than 40mg/L, acclaimed Abruzzese winemaker Emidio Pepe performed well with his 2007 Trebbiano and 2001 Montepulciano D'Abruzzo. A number of Georgian wines stood out too, including Pheasant's Tears' 2014 Mtsvane and 2013 Rkatsiteli, Ramaz Nikoladze's Tsolikouri 2013 and Iago's Wine's Chinuri 2014. The list of winners also included two wines from Slovenian producer Čotar.
8 Sting still rocks. The British singer-songwriter and his wife, Trudie Styler, were in Verona to celebrate making Wine Spectator's list of 'Finest Italian Wines: 100 Great Producers'. After falling in love with Tuscany, they bought an estate with a working farm in 1997, replanted its vineyards and launched a boutique winery. The estate is called Tenuta il Palagio and the winning wine, made with the help of consultants Alan York and Paolo Caciorgna, is called Sister Moon, after one of Sting's songs. It's a full-bodied, elegant blend of Sangiovese, Merlot and Cabernet Sauvignon. At the prestigious sideshow OperaWine in the city centre, Sting gave an impromptu performance of two of his greatest hits, 'Message in a Bottle' and 'Fields of Gold'. "What a pleasure and what a gift to have a moment like that," said Vinitaly's managing director, Stevie Kim, after the event. Other producers on the list included Fontodi, Bruno Giacosa, Giuseppe Mascarello & Figli, Lungarotti and Bertani.
9 Decanters that are more like pieces of art. Austrian glassmaker Riedel is celebrating its 260th anniversary this year and at Vinitaly it showcased all of its decanters. The new designs for this year are the Ayam, which takes its name from a rare breed of hen indigenous to Indonesia. The elegant and impressive appearance of the Ayam hen inspired Maximilian J Riedel, 11th generation CEO and president of Riedel Crystal, to create this new shape. The unusual thing about this handmade decanter is that it can hang from a table. Otherwise, it functions like most Riedel decanters – aerating the wine both when it is poured into and out of the decanter, making a lovely gurgling sound along the way.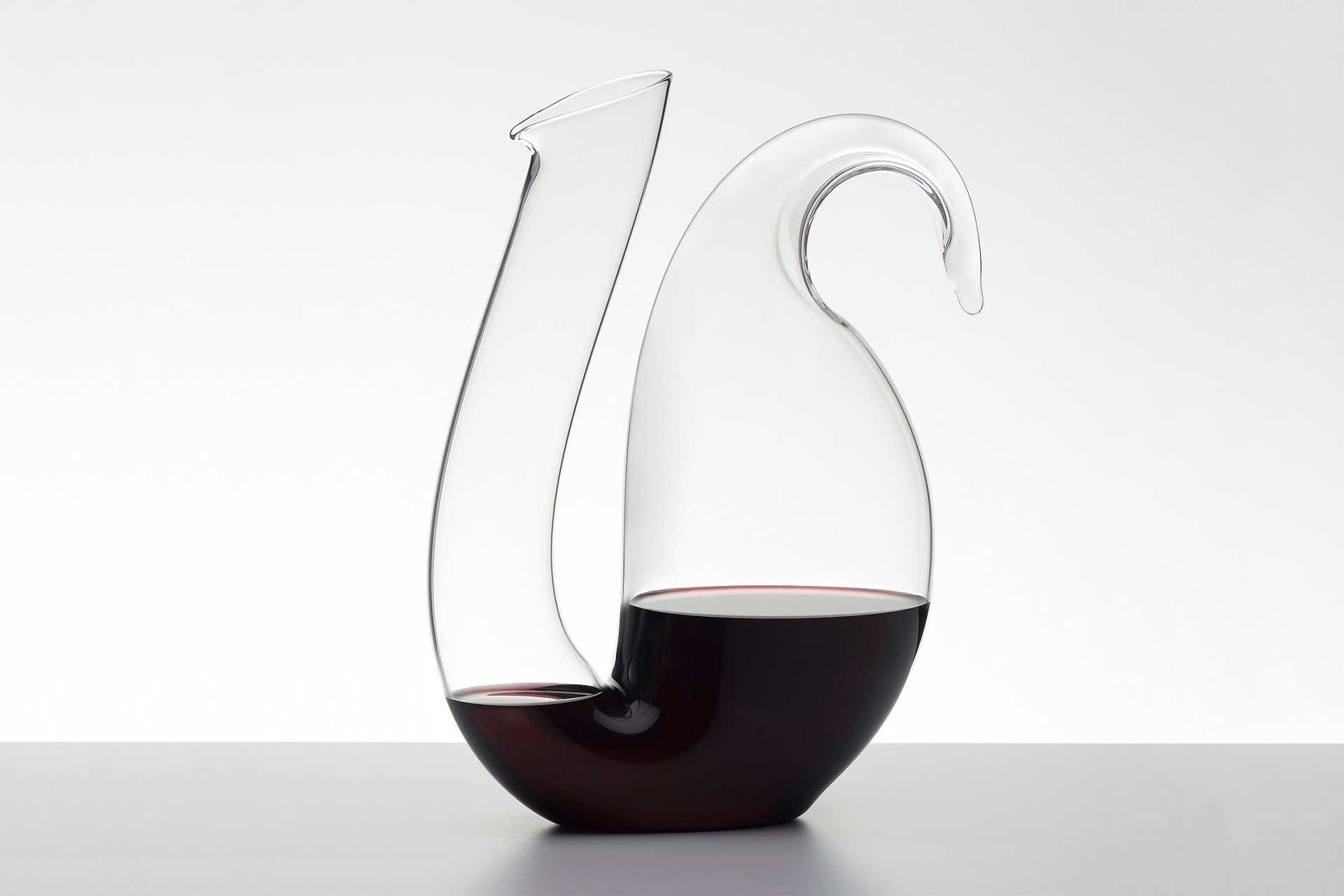 10 Amarone. I couldn't leave Verona without tasting one of my favourite Italian wines – the silky smooth Amarone della Valpolicella. This type of wine is made to the north of Verona, in the Valpolicella wine region using grape varieties such as Corvina, Corvinone and Rondinella. My favourites in the past have come from Cesari, Benedetti and Bertani. This year I went for the Torre del Falasco 2012 from Cantina Valpantena Verona, which is located in the heart of the Valpantena sub-area, halfway between Verona and the Lessini mountains. It is made from grapes that have been left to dry for four months before a 20-day fermentation, which is followed by at least 18 months in barriques. All this gives it an intense ruby red colour with garnet highlights. On the nose it has the characteristic aromas of plums, black cherries, cocoa and spice. But it's in the mouth that this wine shines – a soft, silky finish, disguising the heat from 15% alcohol. I like to pair such elegant, intense and complex wines with… meditation. Something to think about.
The 51st edition of Vinitaly is scheduled for April 9-12, 2017.