There seems to be a great deal of innovation in the world of wine accessories. Some of it is to boost sales, but some of the new pieces do make your wine taste better. And who doesn't want that?
1 My favourite gadget at Ambiente, a massive trade fair aimed at housewares and gift buyers, was the Vagnbys Decantiere. It is well-made, well-designed and performs at least four useful functions. It decants the wine as it is poured from the bottle, helping to lift the wine's aromas and flavours. It also has a built-in filter to keep wine stones and cork residues from the glass, and a pourer with a no-drip edge. Plus it acts as an air-tight stopper if you want to be sensible and save some wine for the next day. The designer, Marcus Vagnby of Denmark, also points out it hides screw threads from the gaze of snobby friends and covers the foil edge, so you don't have to worry about a clean cut any more. Phew! It's €49.95 but it's stylish and functional.
2 Vagnbys also produces an impressive Wine Tower, which makes an eye-catching table decoration and aerates the wine through what designer Marcus Vagnby describes as a "rain filter". Guests can help themselves by lifting a stainless steel valve. The decanter is made of borosilicate glass and has the capacity for one litre of wine. Price is about €159.
3 The most technical of all the new wine accessories are the iSommelier and iSommelier Prom'smart decanters' from iFavine. They filter 90% purified oxygen through the decanted wine, making the decanting process "more efficient, more thorough, and healthier" (iFavine claims the machine reduces traces of methanol and sulphur dioxide in the wine). An app is available to access wine and winery information plus recommendations from professionals on decanting times. The most expensive wine accessory I tested (at about €1,500), but it did improve a mediocre red's aromas and taste in one minute.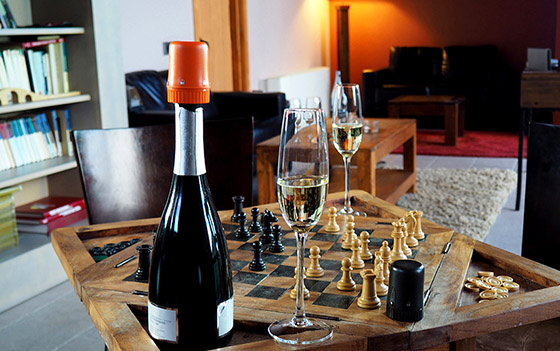 4 German family glassmaker Eisch has looked beyond the shape of its wine glasses to the structure of the surface in the bowl. The inside of the new SENSISPLUS glass looks the same as any other high-quality bowl but somehow the special manufacturing process behind it brings out the best in a wine's aromas and flavours. I tested it with a South African Pinotage. The SENSISPLUS glass easily outperformed an identically shaped glass that hadn't been made in the same way. The wine's aromas and flavours were more pronounced in the SENSISPLUS glass.
5 Fellow German glassmakers Zieher and Zwiesel Kristallglas have decided to simplify things with their latest wine glasses. Zieher's Vision and Zwiesel's Simplify ranges make no distinction between red or white wine; the glasses are simply designed for styles of wines. In the case of Vision the styles are "fresh, straight, intense, balanced, rich, nostalgic"; for Simplify it's "light & fresh, fruity & delicate, velvety & sumptuous, flavoursome & spicy". You use the glass which presents the flavours of the wine that you would like to bring to the fore.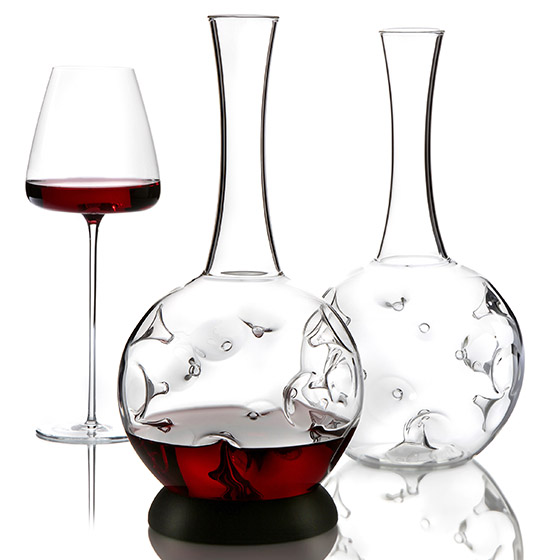 6 The company that has more varietal-specific shapes than any other glassmaker, Riedel Crystal of Austria, has added some coloured stems and bases this year, making it easier for dinner guests to identify their glasses. The clever part of the Fatto a Mano Collection is that it combines handmade stems and bases with machine-blown bowls.
7 While on the Riedel stand, I spotted actress, model and beachwear designer Elizabeth Hurley checking out the company's new limited edition Ayam Magnum 2017 decanters, available with red or black decorative trims. Maximilian J Riedel, 11th generation CEO and president, said they pay homage to 2017 as the Year of the Rooster. "This was the perfect occasion for me to take this extraordinary design and make it even more special," he explained. The mouth-blown decanters not only look outstanding, they also help young wines to open up and to show their full potential. This is achieved through "double decanting" – the wine is aerated as it is poured into and from the decanter. You can tell the wine is being mixed with a large amount of oxygen because of the glorious glugging sound it makes.
Riedel also launched its three "back to basics" M Collection – Margaux, Macon and Marne – which are designed for the gentle decanting of vintage reds and young white wines.
8 There are plenty of new products to make picnics – or alfresco dining – more fun. German company Koziol has a new pastel-coloured bottle-carrier called Caddy, Australian producer Palm Products has a range of unbreakable drinkware with glass-like clarity, and Spanish manufacturer Koala has gold and silver coloured 'Deluxe Sets' comprising cooler wrap and High Tech corkscrew.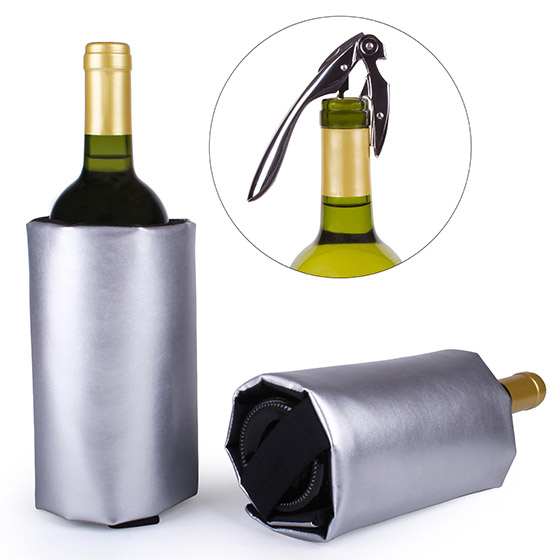 9 Three brands – Vinturi, Rabbit and Peugeot – launched electric corkscrews. At first I thought this was a very lazy way to open a bottle of wine but then it was pointed out to me that it meant I would still be able to get to my favourite tipple when I was old, weak and shaky. The best of the three, in my opinion, is Peugeot Saveurs' Elis Touch, which has automatic start and stop, and onboard rechargeables.
10 The innovations keep coming. The best wine preserver I've come across recently is the Pulltex AntiOx, which preserves opened wine for up to ten days. At Ambiente, Spanish firm Pulltex told me they will have an AntiOx Sparkling Wine Stopper by the summer. In the meantime, you can use the company's excellent Sparkling Wine Saver to preserve the bubbles between glasses.
Cover photo: Messe Frankfurt / Pietro Sutera