Our intention is to start a new series but only if you also like it. We are planning to review CEE real estate advertisements once a month (or every two months) and select some which might be of interest for a winelover.
The ads of these countries are usually not available in English so for each real estate we recommend we also provide a brief description and a photo as well as the link where the original advertisement is available, most probably in German, Hungarian, Croatian, Serbian, Romanian, Slovak, Bulgarian or Czech. Do not be intimidated by this fact, though. Just click and have a look around. If you happen to fall in love with any of the real estates, contact the agent or–as the last resort–us. We will do our best to help.
(NB: We have no business relations whatsoever with any real estate agency at all; we simply find this topic fascinating. We choose the ads ourselves in accordance with our own interests and taste. We accept and ask for no commission from anyone.)
Austria – Wachau Wine Region
We have already prepared an info-poster of the region. What is more, we have even rowed there. It is an amazing countryside with fantastic small towns, several hundred year-old buildings, not to mention the elegant, tight Gru-Vee and Riesling wines prepared in this region. No better place to live for a winelover. There are several larger cities nearby, such as Krems and Melk and it takes less than one hour to reach Vienna by car or train.
1. A former monastery in Wösendorf (550,000 Euros)
We fell in love with it for the first sight. Nine rooms in 700 m2, with fantastic vaulted lounges and winding corridors, a terrace covered with vine arbour and an own little garden. If we would like to start a small business at our residence, this could be the perfect choice if converted into a guesthouse, restaurant, wine-bar, resting area for cyclists and the list goes on. It does not come cheap, obviously, though it is not massively expensive, either.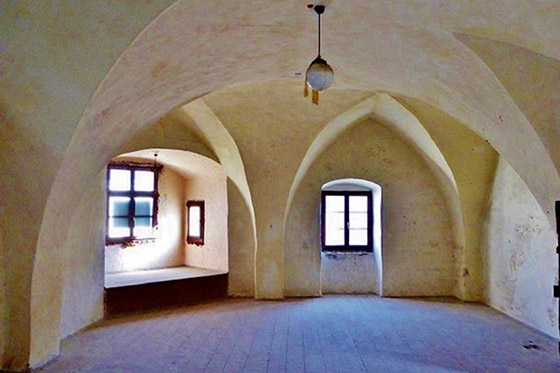 2. A truly rare find: a residential tower in Dürnstein (890,000 Euros)
With a view over the Danube, the vineyards, the castle ruin and maybe even the facility of Domäne Wachau. It is a building straight from a fairy tale; the one you buy and would never want to leave. For a winelover, living in Dürnstein is like for a child moving in a chocolate factory. What is more, you can move in without much ado in as it is really good condition. Accordingly, its price rather high.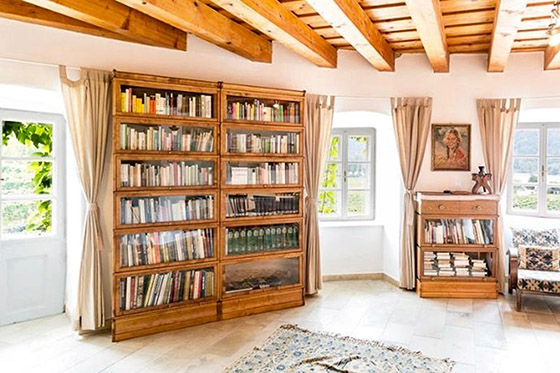 Hungary – Balatonboglár Wine Region
This is the wine region that many German, Dutch and Belgian tourists know unconsciously. This is the place they have been holidaying for the past 80 years, by the shallow lake whose water warms up really quickly in the summer; the world of lakeside buffets and fried dough smell with disco music filling the nights. Well, at least in the summertime. Nevertheless, this is a wine region all the same. We have already prepared its info-poster and written an article listing the sights nearby. It takes a hardly 90-minute drive or train journey to reach the capital, Budapest.
3. A renovated castle in Szőlőskislak (1,241,500 Euros)
A real castle located directly adjacent to the vineyard (though the advertisement does not mention this fact). You can move in straight, though it is worth considering other uses than a simple residence. There is a huge cellar, an underground parking lot, a five-hectare park and an additional two-hectare forest, and the attic is not yet built-in. So if you are planning to open a castle hotel and wine culture centre in a busy holiday town, look no more.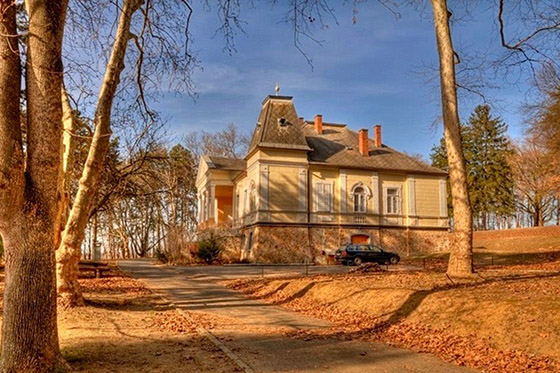 Hungary – Pécs Wine Region
It is a relatively unknown area even for Hungarians, considering the wine, that is. We have not yet written about it at WineSofa either but are planning to make up for it. The wine region itself can be divided into two parts; the red wine region around the city of Pécs, on the southern slopes of the Mecsek mountains and the white wine region situated closer to the Danube. Mohács is the most well-known town in this latter area, really close to the Serbian-Hungarian-Croatian border.
4. Dreamland on a Mohács hill (250,000 Euros)
As this is an active winery with its estate centre, we would definitely opt for this property to make our very first Agriturismo here. The 400 m2 area is enough for living and renting rooms out. Kadarka, Cabernet Sauvignon, Merlot and Hárslevelű are grown on the two-hectare vineyard. French chateau atmosphere and a wonderful terrace in the middle of the estate. The closest city, Pécs, is a mere 40 kilometres away.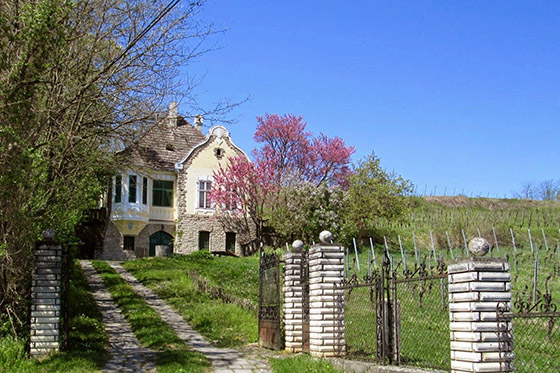 Slovakia – Small Carpathian Wine Region
We have been here many times before. Charming medieval villages, evidently of German-origin, freckle the eastern slopes of the mountain north of Bratislava. An info-poster has been compiled, and quite a few winemakers visited. It is another good point that the capital as well as the Hungarian, the Austrian and even the Czech borders are close.
5. A Renaissance building on the main square of Modra (750,000 Euros)
As our Slovak is poor, unfortunately, we had to use Google Translate. The photos, however, show an extraordinary estate of four separate buildings with several stories and cellar making up a total of nearly 1,700 m2. All these and the former studio of the famous artist, Joseph Ilečko as well as an internal courtyard could be ours. A ceramics factory used to operate here (at least according to the photos) so this business could be restarted but, obviously, this is only one of the many possible uses.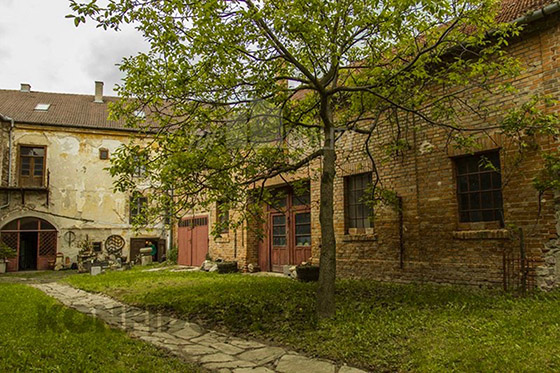 Croatia – Istria
The northernmost peninsula of the country with an evident Italian influence. Motovun, for instance, looks like a town in Tuscany built on the top of a mount with woods and vineyards everywhere. The wonderful Istrian Malvazija wines are made here. In addition, there are sea fish, olives and ham, so we would not leave this place any more…
6. A run-down school building around Motovun (135,000 Euros)
The building is in a really poor condition so much needs to be spent on it but if walls could talk! By the look of it, the school was built during the era of the Austro-Hungarian Empire around the end of the 19th century. The mansion-like building has a floor area of 500m2 on two floors. It also has a garden with enough room for a swimming pool. A forest stretches behind the estate; the vineyard and the sea are nearby (25 kms), Slovenia and Italy are also close. We are hopelessly in love with this place.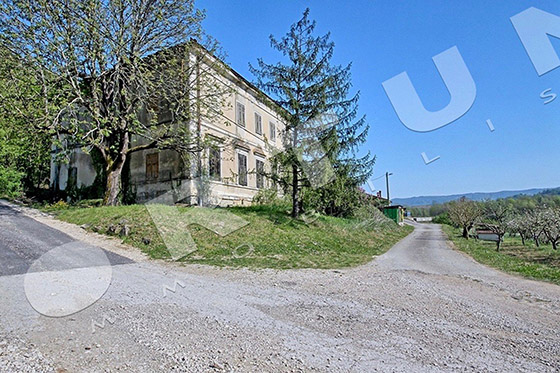 Romania – Tarnave Wine Region
We travelled to Transylvania, a place not as small as people tend to imagine. It is larger than many Central European countries. Transylvania used to be the place where Hungarians, Germans, Romanians, Jewish and Armenians lived side by side. The place where underdevelopment helped to keep traditions alive. The place where even Prince Charles has some property. What is more, we can even find some forgotten wine regions around.
7. A mansion in Agristeu (110,000 Euros)
It is a tiny, isolated village far from the main roads but dedicated winemakers–who might not be well-known yet–work nearby. It is an ideal location to set up a private viticulture enterprise. It is a wine region without a name or an image today but based on its past, fantastic white wines could be prepared here. Now, there is a chance to settle in a 230 m2 residence on an estate of 2.5 hectares opposite the church, right in the middle of the village. And why not? Sighișoara and Târgu Mureș are also close.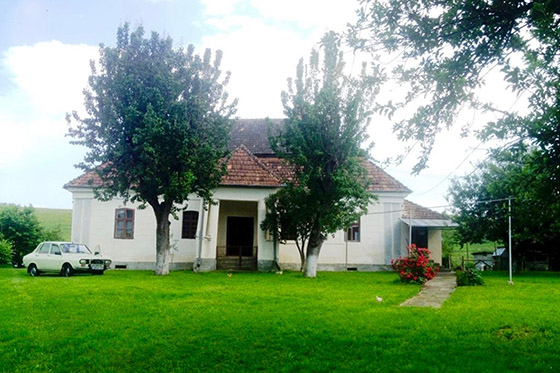 Romania – Minis Wine Region
The Minis (Ménes in Hungarian) Wine Region has an incredibly rich history, probably the richest of all Romanian wine regions. According to a Hungarian legend, originally not Tokaj but Ménes vineyards were mentioned in the Hungarian national anthem. Even if it is not true, one thing is certain: Ménes and the surrounding region are one of the most significant places for Kadarka to grow. There are many big towns nearby: Oradea is the most important but Timișoara and Szeged (in Hungary) are not far, either.
8. A bourgeois villa built at the beginning of the 20th century in Paulis (450,000 Euros)
It is fully renovated and complemented with a 20-hectare land with not only woods but a 1.5 hectares vineyard, as well. All these on 480 m2 with an amazing view and a large terrace. If uncertain, visit Géza Balla and try his wines. The following day you will definitely buy this real estate.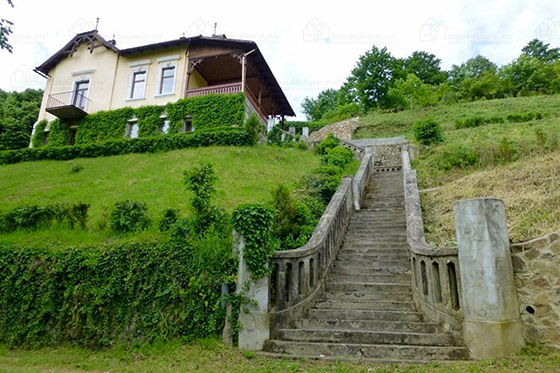 That is all for now, for our first selection. Anyone is welcome to suggest additional properties. Do not hesitate to send the links to Dániel Ercsey.