Of all of the Tokaji wines produced in Hungary's Tokaj region, Essencia is its most rare, made from Aszu grapes that have been raisined by botrytis, resulting in a highly concentrated, intensely sweet wine with a minimum sugar content of 450g/litre. Royal Tokaji's 2008 is only the fifth vintage of Essencia to be released by the winery, with the four intervening vintages being 1993, 1999, 2000 and 2003. (Here you can find a guide to Tokaji botrytis wines.)
The 2008 vintage in Tokaj was very mild with rain in early summer and a dry August, followed by a cool and wet September, creating the perfect conditions for botrytis and affording grapes a longer ripening period. A long Indian summer began in October, which turned a "good vintage into one of the greatest in living memory", Royal Tokaji said.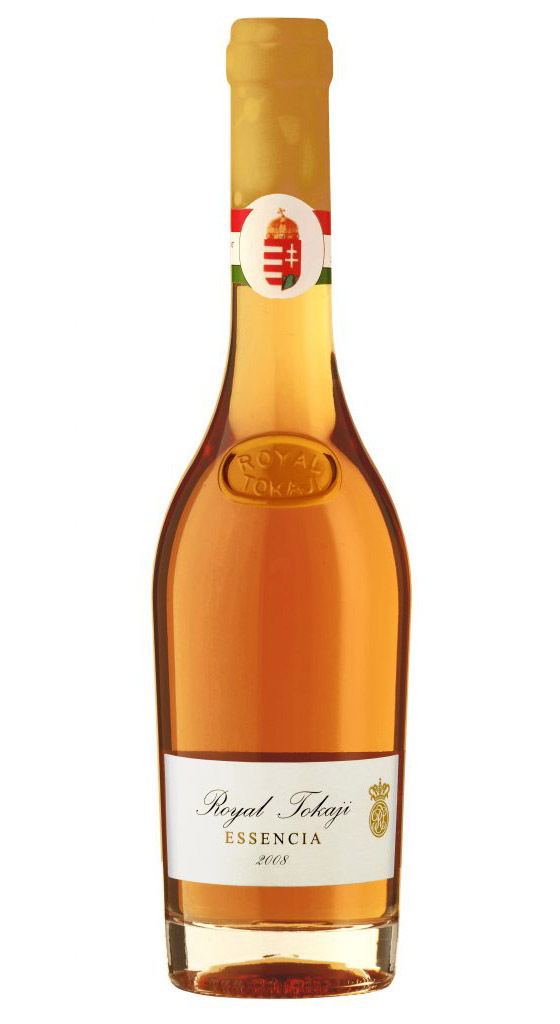 Winemaker Fruzsina Osvath described it as:
Fresh, ripe peach on the nose with complex honeyed, spicy, ginger notes and background presence of botrytis. Full but graceful, intensely concentrated, rich and sweet, balanced with taut acidity.
Just 2,906 bottles of Essencia 2008 have been produced.
RRP: £391