The wine region has a lot to thank Roland for; he is one of the engines of change and also of the Association which has made changing Bükk one of its goals. Besides Zsolt Sándor and Roland Borbély, I could say that he is the biggest surprise for the wine region, someone who is already present in wine shops and restaurants yet is rather on the brink of an explosion. Well, let's just take things one step at a time. Once upon a time, there was a cellar row in Bogács where you could get the best bulk wine in the area under the name Csáter Apó. Sounds good so far, doesn't it? I tasted these wines myself nine years ago and I even anticipated them bottling them and being successful, but this unfortunately did not happen, at least not how I had envisaged it.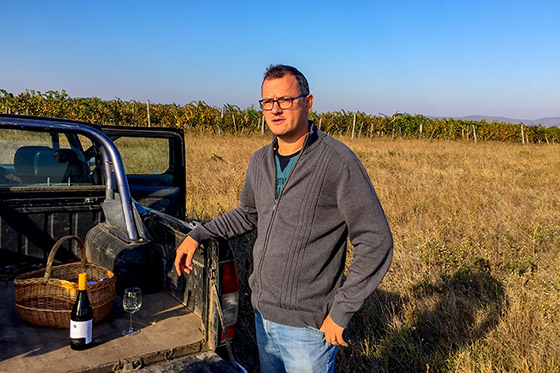 Roland Hajdu (photo: Daniel Ercsey)
Because success is also when people continually say good things about you, and you also sell your wines. In this sense, Csáter Apó, which is run by Roland's dad and younger brother, still continues to be successful. In 2011, they decided to try to entice Roland, living in the capital, back home to help the cellar move up a notch. Roland did some calculations and finally, trusting that he would conquer the city's wine merchants with Bükk wines, he got on board. Finally, however, economic constraints or rather the comfortably ensconced 'boss' meant that it was hard to move the estate in this direction as the wines sold out anyway. So, in 2015 Roland decided he'd rather continue winemaking on his own, which also goes for the bottling.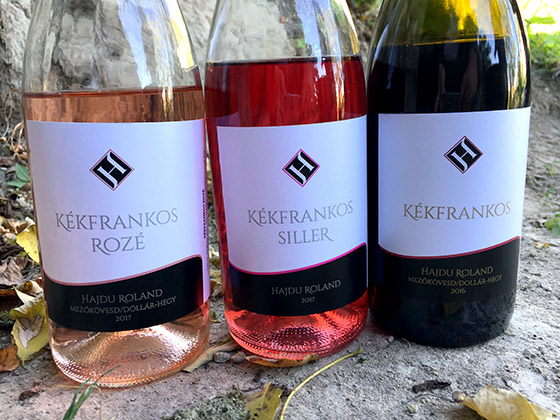 3 types of Kékfrankos by Daniel Ercsey
Hoeing and basketball
Where has the summer gone when Roland did casual work hoeing, so that he could earn enough money to buy his next basketball boots? Since then he trained as a viticulturist and winemaker after graduating in economics, and he now produces 8-10,000 bottles of wine per year from 2.5 hectares and is also planning to plant vines on a further two hectares soon. And on what kind of two hectares! Bogács, like so many other wine villages, has some really amazing vineyards, many of which are lying fallow. My friend Imre Tompa and I have been speculating about the Bogács vineyard called Vénhegy Édes-oldal for years now, which received 384 cadastral points out of 400 from me.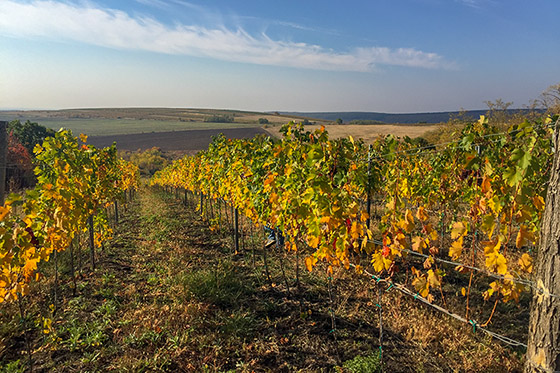 Photo: Daniel Ercsey
There are few similarly endowed areas in the country, but the economic and cultural environment meant that this vineyard, like so many others, was lost to grape growers. I am pleased to report that we made a huge mistake. Half a hectare is already under vine and two more are already awaiting planting here. Roland is reviving the Vénhegy and not only the wines of Bogács and Cserépfalu but also those of Bükkzsérc, if everything works out. And who else could do this but him, someone who already has family ties to the region? After all, his great-grandfather was already filtering his wines in Bogács too, he was running around in the vineyards here during his childhood, listening to the football round-up on the old Wartburg radio, meanwhile hoeing, tying and pruning of course, doing whatever work there was.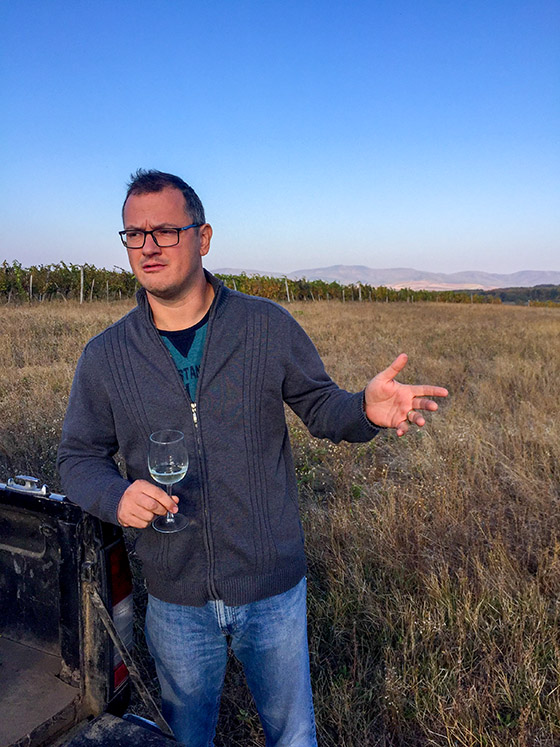 Let's speak about the Bükk wine region! (photo: Daniel Ercsey)
Now, however, besides creating his own wines and saving his own heritage, he'd like to take the whole wine region upon his shoulders, having seen the inertia of the past and the importance of cooperation in the future.
There's no way that we can communicate change, a shift in paradigms and meanwhile everything stays as it was!
says Roland, sitting in Mezőkövesd at one of the tables on the Mango Terrace, while we eat pasta with a creamy sauce accompanied by a local Zengő from Dollárhegy. We don't notice the residual sugar as much thanks to the acidity, but we get a real surprise when we switch to tasting a Cserépfalu Chardonnay (Cherép 2016). Creamy texture, beautiful oak spices, pear and citrus fruit and elegant acidity. A finished wine from a half-finished wine region. Could there be any greater praise?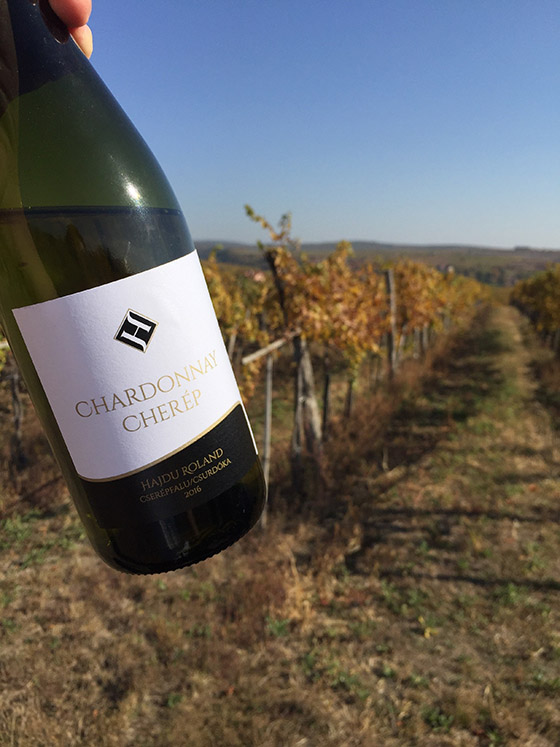 A minimum 90pts wine from the Bükk! (photo: Daniel Ercsey)